BT triumphed when faced with the challenge of creating a score for Bollywood thriller Ittefaq and now you can listen to it in full!
---
One of the few artists in the electronic music space that is renowned for both his regular productions along with his ability to write and conduct a full orchestral performance, BT has left a lasting impression on the music scene. Working on scores for films like Go, The Fast & The Furious, and Monster, he has now set his sights on composing for his first-ever non-English language film, Ittefaq.
Over the course of the Ittefaq soundtrack, BT takes listeners on a journey through the film by creating a soundscape that features atmospheric, suspenseful moments while also moving fluidly as the film progresses. The film itself is a multi-faceted scoring challenge as it features twists, turns, and a unique pace that BT had to navigate and keep up with throughout. To achieve this he blended different styles on the score across the 29-track collection that ranged from downtempo electronic pieces to full orchestral and symphonically led numbers.
Shot in Mumbai, Ittefaq is a Bollywood thriller that was released back in 2017 which quickly received praise from critics online. Now, having teamed up with Black Hole Recordings, BT has officially released the original soundtrack so that fans can set forth on the wild ride that he has created.
Listen to the full Ittefaq soundtrack below, stream or download it on your favorite platform, and let us know what you think of BT's latest work in the comments!
Stream BT – Ittefaq (Original Motion Picture Score) on Spotify:
---
BT – Ittefaq (Original Motion Picture Score) – Tracklist:
ITTEFAQ Theme Suite
Vikram, Katherine, Maya Theme
Modularis
Prologue Chase
Night Market Arrest
The Crime Scene
A Murderer Loose
Discovering Katherine's Body
Vikram's Great Escape
Into the Apartment
Maya's Story
End of a Life
Investigation Theme Suite
The Faulty Light
Hostage
Two Sides of the Story
Flight
The Aftermath
Was it Maya?
Is it Vikram?
The Video Argument
The Accused
Maya's Theme Suite
Truth in Photos
Dev's Suspicion
Vikram Finishes the Story
The Two Brothers Theme
Blackout
The Peak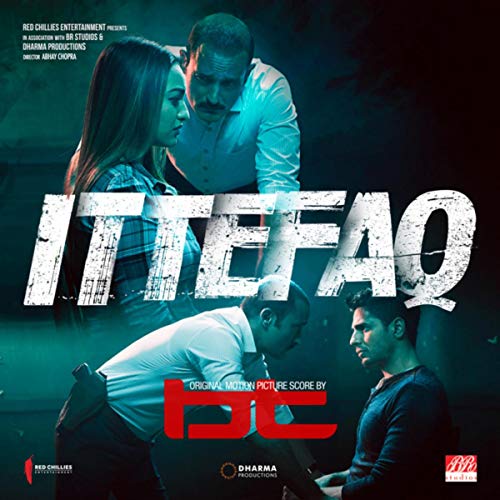 ---
Follow BT on Social Media:
Website | Facebook | Twitter | Instagram | SoundCloud