Michael Fam sat down to chat about The 900 Block, his recent releases, what's to come in 2019, and more!
---
Michael Fam has been making a name for himself in Los Angeles' underground scene since first hitting the circuit in 2015. Quickly rising through the ranks of artists in one of the most competitive markets in North America, he has established himself as not just an artist but also as a forward-thinking tastemaker in the scene. Not confined to any one genre, he regularly dives deep into the worlds of house, techno, funk, and more to give listeners a highly curated experience with his mixes.
Last year, Michael Fam also became a resident DJ for renowned LA collective The 900 Block which hosts monthly parties at Pattern Bar in DTLA, a Hideaway underground warehouse series, and also curates stage lineups for major events like Minimal Effort. He closed out 2018 with two releases, "1500" and "Richard Gets A Fresh Cut," which gave his fans a taste of what's in store on the production side of the spectrum as well.
Taking crowds on a musical journey into 2019 with his set at Minimal Effort NYE earlier this week, we wanted to sit down with Michael Fam to look back at the major year he just had and see what's in store for the future. Take a listen to his guest mix below and read on for our chat with one of LA's fastest rising stars.
Stream EDMID Guest Mix 149 || Michael Fam on Mixcloud:
---
Hi Michael, and thanks for taking the time to chat with us today! You just closed out 2018 with a performance at Minimal Effort NYE. Having played on NYE as well as their Halloween show, do you approach performances on special nights like this differently than your normal sets? Is there any extra nervousness before taking the stage?
Playing the Minimal Effort parties have always been a goal of mine so having that opportunity was a huge deal to me. With that said, I still try to approach all my sets with the same mentality. I dig for new tracks daily and try to make each set special and different. I like to incorporate a wide range of styles and sounds that convey a feeling or thought that I'm having and want to express. It's important to take risks and try new things.
There is definitely an added pressure when you perform on a scale that big; Expectations are high but you just have to be confident with yourself and your sound. I usually feel more anxious than anything else before I play. I just always look forward to getting behind the decks.
Last year, you also became a Resident DJ for The 900 Block in Los Angeles. Can you share how that relationship first began and a favorite moment from one of the shows you've played for them in 2018?
2018 has been the best year for me as an artist and that is definitely in part due to joining The 900 Block. In 2017 I met the founders Narek and Jade through a mutual friend who wanted us to connect. I played one of their parties later that year and got to know them better, I think we quickly recognized that we all shared the same vision and passion. It's a great fit, and along with the other resident DJ Stefan Seay, we've really become brothers in music.
It's hard to pick one favorite moment; the whole year was honestly a wild ride for us but if I had to pick one it would be opening for Demuja. He's one of my favorite new artists and it was just an honor to host his US debut and set the mood for him that night. The sounds and the vibes were so magical.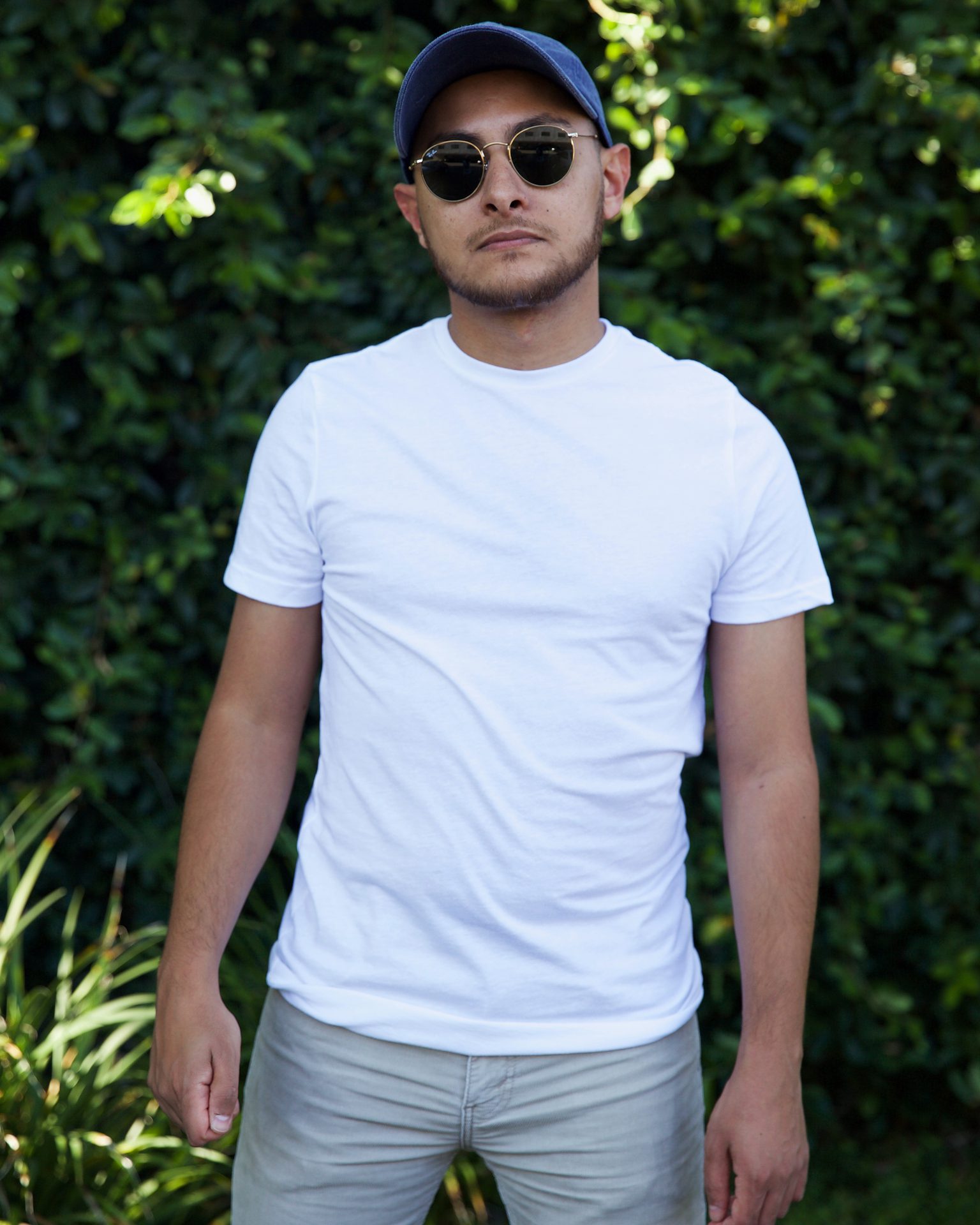 Los Angeles is a very competitive market when it comes to the dance music scene. What is the vision that The 900 Block has set out to bring to their event space, and how do you feel that it has stuck out from the rest of the LA scene? 
You're right! Los Angeles is considered a very competitive market, especially in the underground scene, but I try not to see it that way. I prefer to see the scene as a community that I can contribute to and support. I love that so many people are this passionate about the music and the culture and want to produce their own events. The 900 Block just stays focused on bringing the sounds that we enjoy from all around the world to our hometown.
It's important to follow your heart and your instincts and stay true to the music that you love. The vibes and the community can only be built on that foundation. We don't always book the most recognizable names but our following has always trusted our booking selections, so to have that kind of relationship with the people who support us is truly special.
With so many performances on a regular basis, how much time do you spend digging for new tracks, and what is your favorite medium to discover them?
Oh man! I don't even think I can estimate how many hours a week I spend digging for tracks. I pretty much spend almost all my waking hours listening to music. Even when I'm not necessarily looking for tracks to play, I'm always listening for sounds, ideas, and inspiration in all genres of music to apply to my sets and my productions.
I also enjoy looking for more records in shops and online. That is probably my favorite way to discover new music. I have fond memories hitting up record shops in Las Vegas with the gang while we were out there for some shows. It's important to learn how to find music anywhere; I think it's what makes the difference between any old DJ and a true selector.
At the end of 2018 you released the tech house track "1500" and a groovy acid house tune,  "Richard Gets A Fresh Cut." Since the two styles are different, what was the production process like and how did you get into the headspace for each one?
If you ask any producer they will tell you that they've probably produced a handful of tracks that they really like but don't feel fits their "sound." They might say that it's something that they wouldn't normally play in their sets or they don't feel represents their music careers accurately.
I say "fuck it!" If you try to produce a specific sound because you want to be a 'techno-only' DJ or a 'strictly-house' DJ then you're only robbing yourself of the freedom to express yourself and share your art. I love tech house and I also love groovy acid house tunes, so for me, it feels natural to explore those two different sounds and release them. You can expect more releases in the future in genres like minimal, drum n bass, and breaks.
What has been the biggest lesson that you've learned in your career so far that you relay to artists who are looking to make an impact on the scene? 
I would say above all else you should always put your mental and physical health first. That is your number one priority. It's easy to lose sight of this, especially in this scene! We all have people who care about us but there is only one person that is going to take care of us, and that is ourselves. Listen to your body and your mind so you know when to really go all out and when you need a break.
It's also important to just do it. Get out there and become involved in the scene. Support local crews and parties and always offer to help. There is always space in the scene for contribution. Don't wait for your big break or opportunity, you have to make the opportunity present itself. You have to chase it down. No one is going to come knocking on your front door to offer you gigs, you need to put yourself out there.
Who are three artists that have left a lasting impact on you either personally or professionally?
First would be the other resident DJ on The 900 Block: Stefan Seay. His passion for making music and DJing is unmatched. He has a strong worth ethic and his sound and style are authentic to his personality.
Armand Van Helden was a big influence on me when I was first getting into house music. His music was always a bit part of my life growing up and its one of the reasons why I love house music so much.
Skream is also such a big influence in the way that he's never been afraid to produce and DJ in pretty much any genre and he does it well. Truly a master of his craft and I take a page out of his book in my approach to breaking boundaries between styles.
If someone was visiting Los Angeles for a weekend and asked you for some advice on what to do, what is the first place that you would recommend they check out? 
This is an easy one! I would tell them to come to a 900 Block party!
Finally, with 2018 firmly in the rearview mirror, what goals do you want to achieve in 2019 and do you have more releases lined up that you can share with us? 
Aside from shooting for bigger and better gigs, release more music, and curate bigger artists, I plan to launch a label in the coming year! That'll be a big focus for me in the coming year.
I can't announce any lineups yet for 2019 but we have some very special shows in the works! If you follow The 900 Block on social media you can stay in the know!
---
Follow Michael Fam on Social Media:
Facebook | Instagram | SoundCloud
Follow The 900 Block on Social Media:
Facebook | Twitter | Instagram | SoundCloud