Looking for a warm-up to get you grooving ahead of Holy Ship! in 2019? JSTJR has got you covered with this sick mixtape!
---
To say that 2018 has been a major one for JSTJR would be an understatement. One of the rising stars in the scene who has been dominating the decks, his signature blend of bass, moombah, dancehall, and a touch of hip-hop has kept dancefloors grooving all night long. With releases like "Tiguere" and "Culo Pa Tra," along with remixes of tracks like Gammer's "The Drop" and Valentino Khan's "Lick It," he firmly cemented his status as one of hottest names in the game.
Having performed at EDC Las Vegas, HARD Summer, and even hosting his own event at The Belasco, JSTJR left a lasting impression on all who attended his sets. In January, he'll be fanning the flames and starting the year off right with a set on the 13.0 sailing of Holy Ship! so be prepared for a wicked good time while onboard. To get ShipFam hyped for what's in store, he's gifted everyone the twelfth official mixtape for Holy Ship! 2019 that is stocked full of some booty-shaking tunes, check it out!
Related: Check out our interview with JSTJR from EDC Las Vegas 2018 for a deeper look at this rising star in the dance music scene!
"Really excited for my second holy ship! It truly is the perfect place and energy for me to vibe and throw down some special sets. I'll be playing three times on 13.0 and this mix will definitely get you primed for some high-seas booty shaking."

– JSTJR
---
Stream Holy Ship! 2019 Official Mixtape Series #12: JSTJR on SoundCloud:
---
Will you be setting sail on Holy Ship! 12.0 or 13.0 in 2019? Stay in the know before you go with the schedules for both editions and let us know who you're most excited to catch while on board in the comments!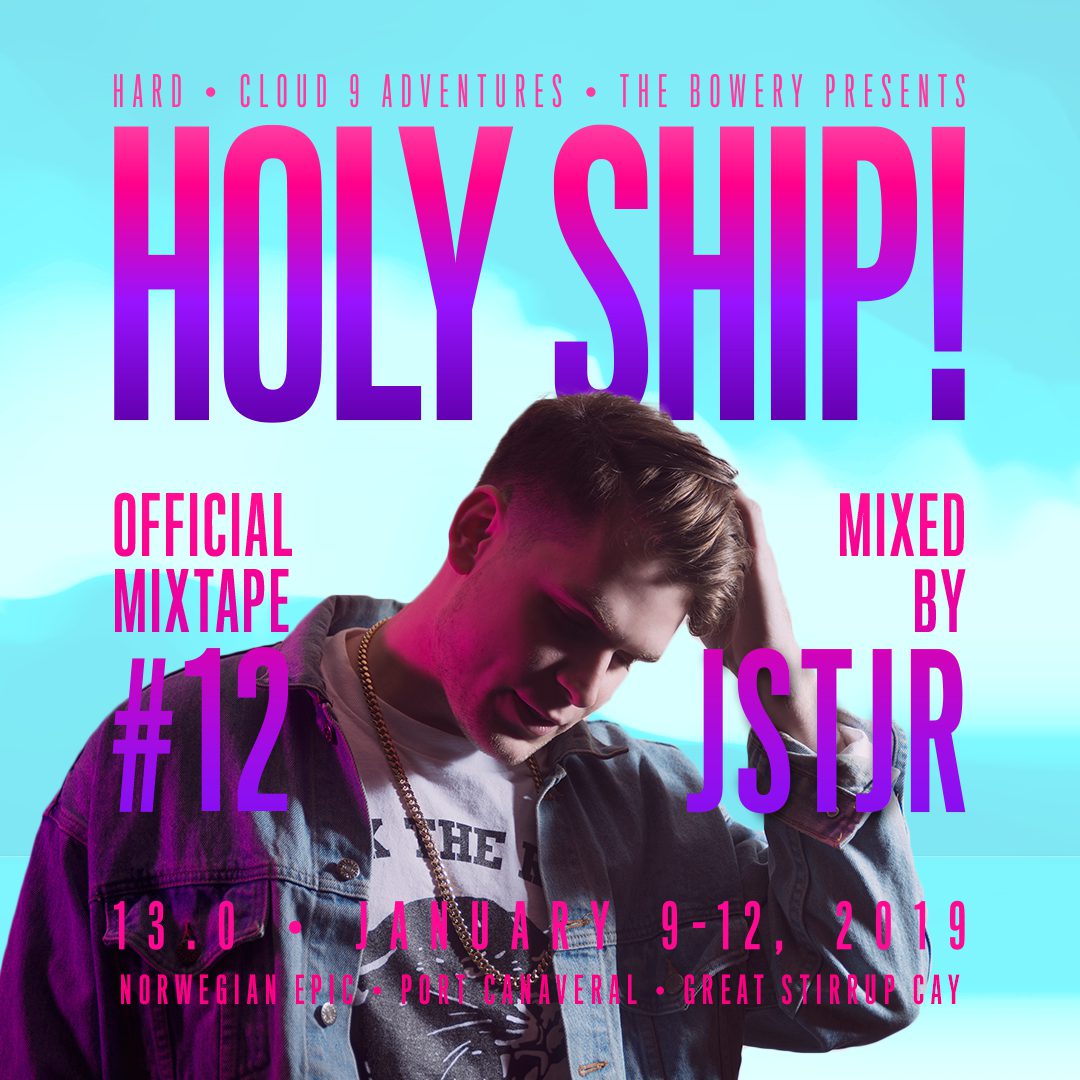 ---
Connect with JSTJR on Social Media:
Facebook | Twitter | Instagram | SoundCloud