Just before 2018 comes to a close, HEYZ stopped by to chat about North Carolina BBQ, his latest release, and plenty more!
---
If you've been paying close attention to the releases on mau5trap this year then you've more than likely heard some of the sounds coming from HEYZ' studio. First catching our ear with his track "Only Now," he absolutely demolished us with the release of the Schedule 1 EP that dropped back February. Since then he's left us impressed with his performance during Miami Music Week, wooed crowds at Imagine Music Festival, and kept us rocking with the release of "Schedule 4".
Already killing it this year, HEYZ looked to end 2018 right by dropping another fresh tune dubbed "Darkest Little Friend" earlier this month. Teaming up with darkDARK on the release to bring some extra emotion to the midtempo tune, if this is a sign of what's to come from his studio in 2019 we simply cannot wait!
Wanting to dive a bit deeper into the world of HEYZ, we caught up with him before the end of the year to discuss his recent release, favorite recipe, and how he plans on dominating the scene in 2019. Stay tuned for his exclusive guest mix that is coming soon, and read on for our chat with this rising star!
Stream EDMID Guest Mix 148 || HEYZ on Mixcloud:
---
Congrats on the release of "Darkest Little Friend", which was a solid indie-electronica tune that we've continued to keep coming back to listen to over and over. What was the development of the track like? Did you start with the songwriting or was it the beat that came first?
Thanks, glad you guys enjoy it! I was actually on a plane on the way back to NC from my first show in LA when I started the record. I started with the instrumental and made room in the mix for vocals because I knew it would need it…so a little bit of both. I started with the beat, then wrote the lyrics, then had darkDARK deliver the vocal.
This track wasn't the first time you collaborated with darkDARK either, as you came together for track "Daylight" back in March. What led to all of you first meeting and then deciding to work together?
My good friend Joey at mau5trap introduced me to darkDARK as he thought our sounds would complement each other nicely. They are really great people and super easy to work with, so I find myself coming back to them with ideas pretty frequently!
When speaking about "Darkest Little Friend" you stated that it was inspired by your influences outside of the "strictly techno" space which was even seen earlier in your tune "Odyssey". Who are some of the artists that have helped influence who you are today?
So many! The M Machine, Oliver, Justice, and Daft Punk to name a few.
What's your typical production process like when you're sitting down to create a track in the studio? Is there a specific mental space you try to get into?
I typically start with a bassline and kick drum because my records tend to focus on beefy basslines. I'll then start to write melodies, flush out the first "drop", and then write an intro. Once I get to that point and I'm happy with the result it's just a matter of arranging the rest of the record and writing compelling moments to make the entire record exciting for the listener.
In terms of mental state, I like to block out an entire day when I produce so my mind is in that one place for a long time. I'm not as efficient when I can only pop in for an hour or two to produce. I like those big, long 12-14 hour sessions. 🙂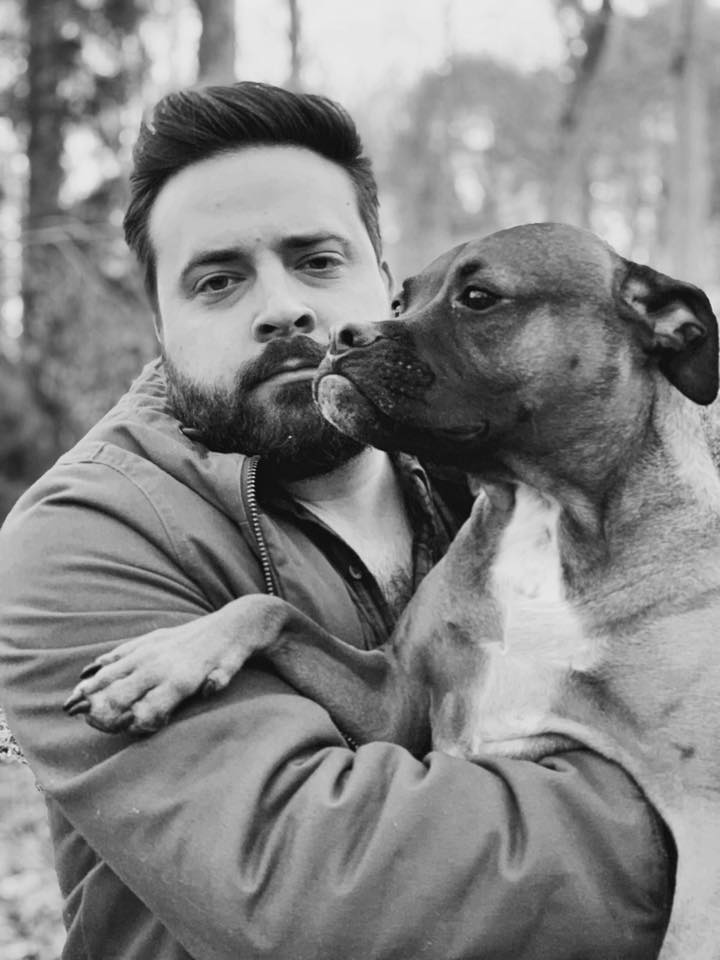 You've worked closely with mau5trap for a number of your releases, how has working with this label helped you grow as an artist and explore your own style?
It's certainly helped a lot in terms of learning how labels operate as they were the first record label I ever worked with. They helped me establish a fanbase and really gave me a boost to kick off the "Heyz" project. I think labels also teach you a lot about patience, it can be 6 months to a year sometimes before a record gets signed and when it comes out!
This year saw you take the stage at festivals like Imagine and hosted nights like the mau5trap takeover during Miami Music Week (where I first caught you, actually). Do you ever feel nervous when taking the stage to perform or have those butterflies gone away progressively?
I really depends on the show and how much beer I've had to drink beforehand. [Laughs] It's more of a nervous, excited energy before a set. It typically goes away a few records in.
If you could pick any one place in the world to play a set, whether it be a festival, iconic venue, or anywhere else that comes to mind, where would it be and why?
Red Rocks, no doubt. It's one of my major goals.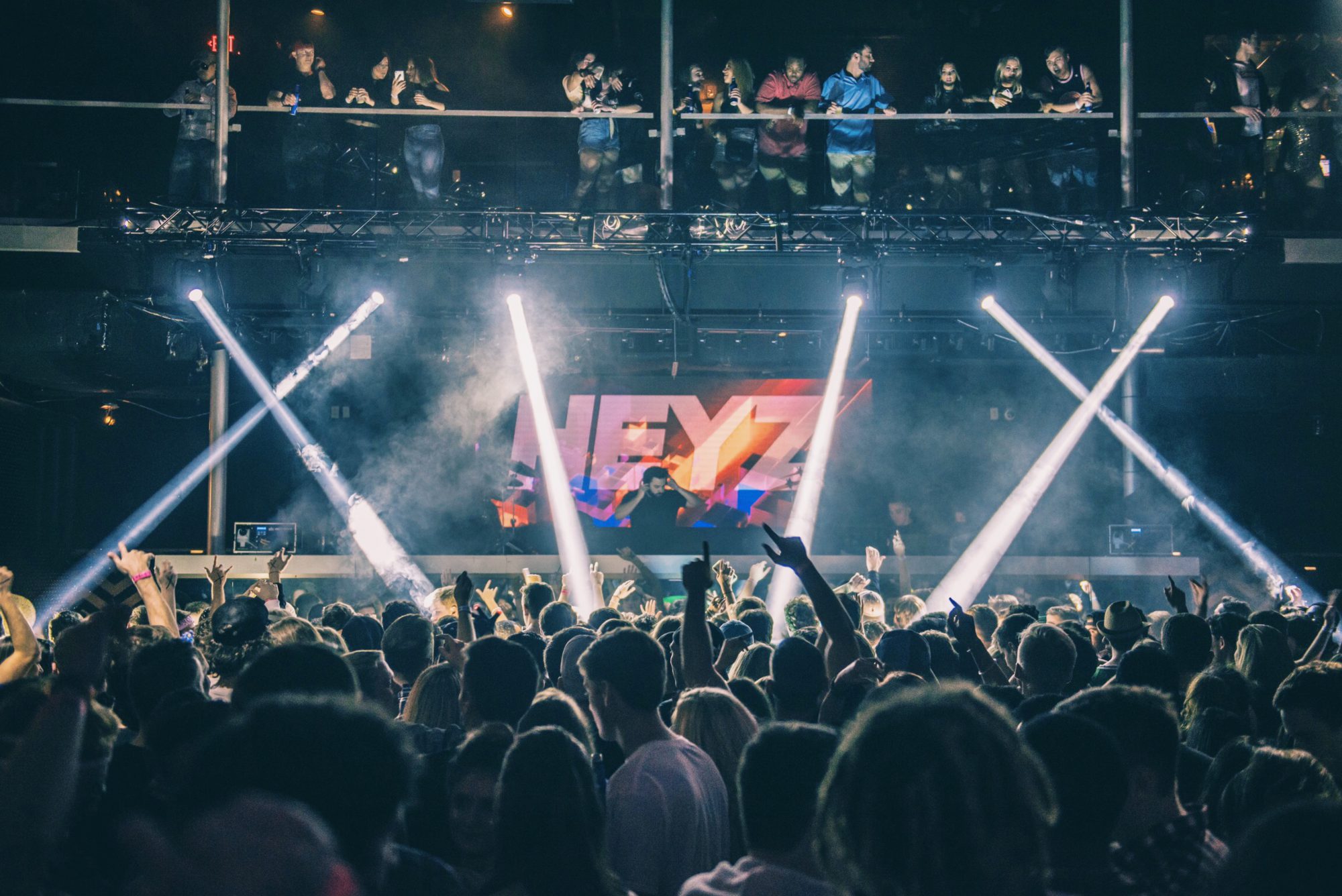 Aside from being an artist who creates some sick beats in the studio you also cook up some tasty treats as a chef. Can you share a favorite recipe of yours that we can try to recreate at home?
I love to grill, and I love NC-style BBQ (a vinegar based bbq sauce). One of my favorite things to cook I call "drunken chicken"…a play on the cooking method used, and it's so good it makes you feel drunk. [Laughs]
Take a whole chicken, separate the breasts, wings, legs, etc and simply salt and pepper each piece. Cook over charcoal and pull off the grill right before it's 100% done cooking. Bring your favorite NC BBQ sauce to a simmer (or create your own) and soak the chicken in the sauce to finish cooking. When I don't feel like making my own sauce, "George's Original Barbecue Sauce" or "Scott's Barbecue Sauce" or MONEY.
Because we're obsessed with BBQ and since you're from North Carolina, do you have a specific style that you're loyal to?
NC BBQ all the way! Pulled pork bbq is the norm here.
With 2018 in the rearview mirror and 2019 basically here, what are your goals that you'd like to achieve in the new year?
So many goals, but to name a few, I'd love to build a team around me… management, agent, etc. I also want to, and will, put out my best music yet. I'm so excited about the records I'm working on and know fans will love them. I've been really focused on working with vocalists for each new record and I've had a lot of luck working with amazingly talented people. I'm ready to take everything to the next level, and 2019 will be pivotal in that pursuit.
---
Connect with HEYZ on Social Media:
Facebook | Twitter | Instagram | SoundCloud