HEYZ is ending the year on all the right notes with the release of his latest tune "Darkest Little Friend", featuring darkDARK!
---
Hailing from North Carolina, HEYZ has been gaining some serious momentum in 2018 with his signature blend of melodic electronica that features dark, heavy rhythms that consume the soundscape of his releases. One of the rising stars on mau5trap, his track "Only Now" caught our attention last year on We Are Friends Vol. 7 and we've been enamored ever since. Today, he has released a new tune to end the year strong dubbed "Darkest Little Friend", and you'll definitely want to check it out!
"Darkest Little Friend" gives listeners a new look at HEYZ as he explores the depths of his own influences as an artist. Moving away from a strictly techno sound, he has cooked up a blend that brings elements of 80s new wave and indie music to the modern era of electronic music for a track that is simply infectious.
HEYZ doesn't stop with just the beat, though, as he has teamed up with darkDARK's Chris James on the track to provide vocals. This added dimension doesn't just provide some extra added emotion to the midtempo tune, it also highlights his abilities as a songwriter and how he can truly take his tracks to the next level. If "Darkest Little Friend" is a taste of what's to come from HEYZ' studio in the future, we're all about it.
Take a listen to the tune below, stream or purchase "Darkest Little Friend" on your favorite platform, and let us know what your thoughts are in the comments!
Stream HEYZ – Darkest Little Friend ft. darkDARK on Spotify:
---
"After reflecting on my first year of 'HEYZ', I wanted to step in a new direction with my sound and really put forth records that utilize my full capabilities as a musician, songwriter, and producer. I grew up with a natural ability to play instruments without training and write poetry at a high level. It was refreshing to step away from a "pure techno" sound, pick up my guitar, and write lyrics to create 'Darkest Little Friend', a record I'm really proud of."

– HEYZ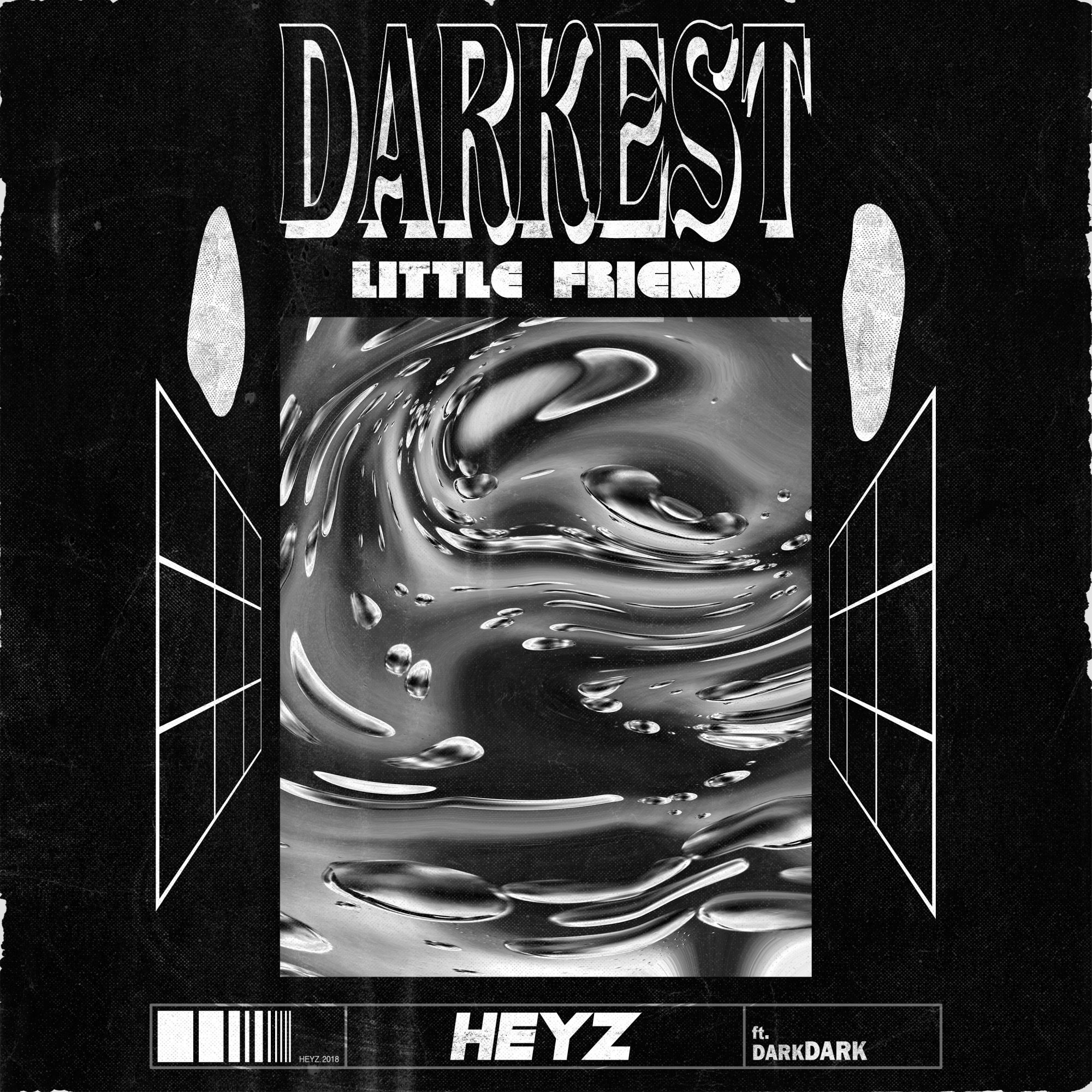 ---
Connect with HEYZ on Social Media:
Facebook | Twitter | Instagram | SoundCloud