The Supernova Group has announced that SHINE Ibiza will be returning for their second season with Paul van Dyk at the helm!
---
Debuting last year with an 11-week run that received plenty of praise, SHINE Ibiza was the place to be for Trance Family members who were making the trek to the White Isle in 2018. Now, as the winter chill has taken over the Northern Hemisphere, there has been some news that will warm the hearts of those looking for their return in 2019.
That's right, SHINE Ibiza has officially announced that they'll be returning for another run of shows with legendary artist Paul van Dyk for the 2019 season and we couldn't be more excited! Hosted every Thursday from July 11 to September 19, SHINE Ibiza will also be making their new home at the newly redeveloped club Eden.
Related: Want a taste of SHINE Ibiza? Listen to Paul van Dyk's 2018 Compilation for the sounds of the season!
"SHINE brought a breath of fresh air to Ibiza in 2018. To break out and do something new and under our own steam was a wonderfully liberating experience for myself personally and, I think, all involved. The team was right, the vibe was right and the DJs SHINE brought in to play were second to none. Trance and it's global family were back on the island in its truest form. That all showed in the reception the night received.

On my last trip to Ibiza this year I dropped into the recently fully redeveloped Eden. I was blown away to see how the venue was modernized and refined. I've played the best and most exciting venues in the world and the new Eden is exactly that. Alongside San Antonio's continuing regeneration, I am sure SHINE will host a world-class 2019 production there. Trance and Eden have a close relationship/shared history that goes back decades. In tandem with the desire to have the night back on Thursdays, I'm delighted to say that SHINE will be moving to the club for the upcoming 2019 season."

– Paul van Dyk
Stay tuned as more news will surface in the new year surrounding who will be joining Paul van Dyk throughout the season at SHINE Ibiza. Will you be heading to Ibiza in 2019? Let us know where you'll be dancing the day or night away in the comments!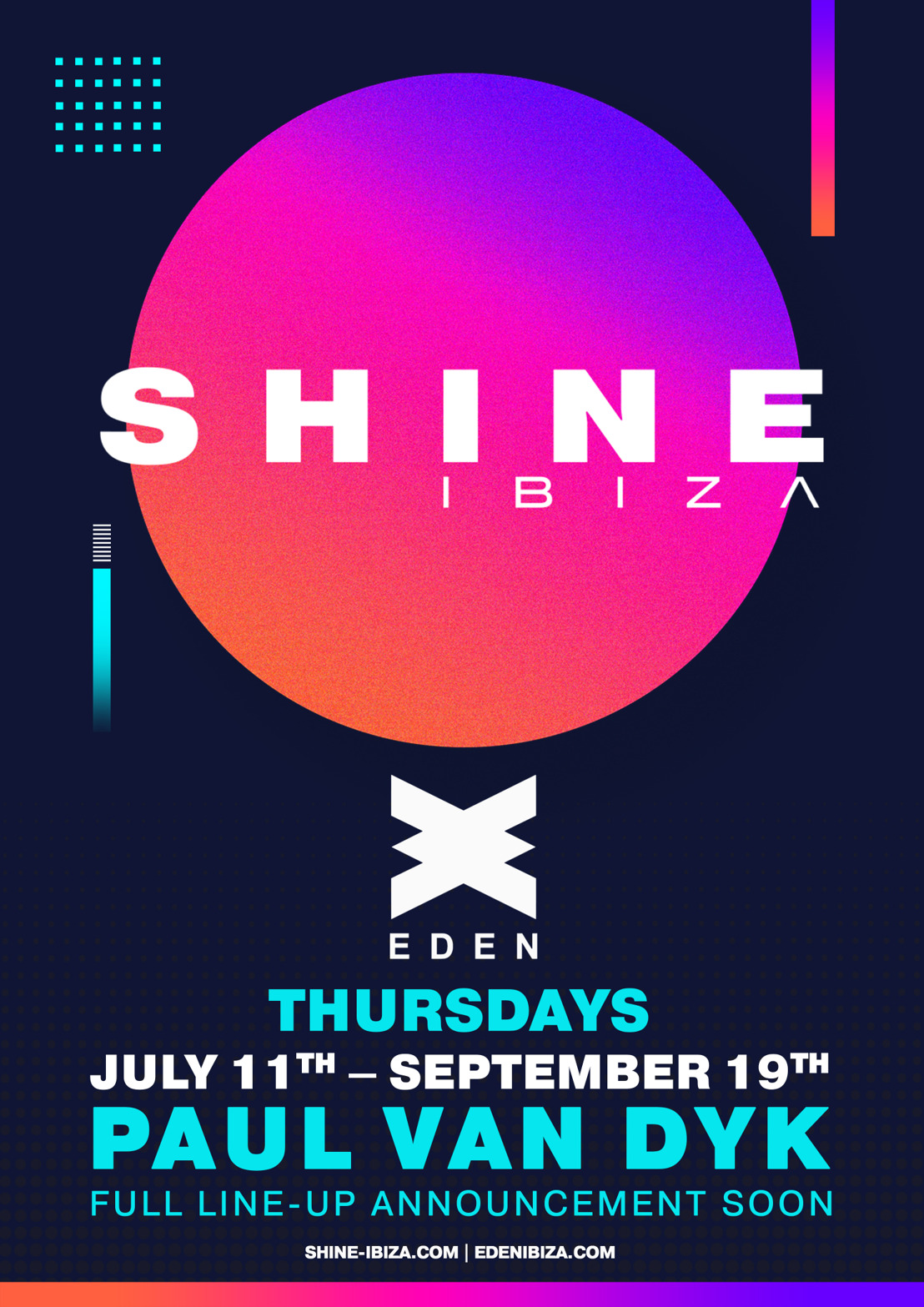 ---
Connect with Paul van Dyk on Social Media:
Website | Facebook | Twitter | Instagram | Soundcloud 
Connect with SHINE Ibiza on Social Media: