Warden Talks Music Discovery, Icon Collective, And Brand New EP, Ascension!
---
Coming straight to your ears from the vibrant bass scene in Los Angeles is none other than Warden. While originally hailing from the Pacific Northwest, this producer has made a serious mark on the scene as of late with his signature sound that defies traditional genre labels. Drawing from a variety of influences ranging from house to dubstep and everything in between, the infectious productions have already caught the eye of major labels like Fool's Gold and Buygore.
Recently touring with Borgore this past spring, Warden is now ready to dominate your speakers with a brand new EP entitled Ascension. Featuring four solid tracks that pay homage to the sounds of the original rave scene while still blowing you away with heavy drops, if you haven't had your ears tuned to his beats now is the time to hit that play button. We had the chance to chat with Warden about his recent release and more, so listen to the EP below and read on for his insight!
Stream the Ascension EP on SoundCloud:

Purchase Warden's Ascension EP now on iTunes!
Ascension EP Tracklist:
91
Disappear
Los Angeles
Want U Back
---
First and foremost, congratulations on your latest EP, Ascension. We absolutely loved the release from start to finish. What was the development process like, and did you approach it differently than past productions?
Thanks y'all, I appreciate the love. I did approach this project a bit differently. I basically surfed the internet for break samples and vocal samples and tried to build around that. Usually when I approach an EP I have concept in my head of how I want the whole thing to sound together and I really wanted to make this EP feel big and ravey.
The tracks on Ascension, most notably "91", blend modern bass styles with that classic rave sound from the 90s. Where did the idea to combine the two styles come from?
Recently, I've been super inspired by The Prodigy, The Chemical Brothers, and Underworld. I also listen to Uncle Dugs' radio show on Rinse FM where he picks 2 years from the early rave days and just does a whole show on that. It's usually a lot of breaks and early jungle tunes that are just sooo ridiculously dope. I wanted to fuse that old school sound with what's new with bass music now. It ended up kind of bleeding across the whole EP.
"Los Angeles" pokes fun at the common things heard in passing during a night out in the City of Angels. Was there a specific night that was the inspiration for this tune?
There isn't actually a specific night, it's basically an accumulation of a bunch of nights throughout my first couple of years living here. One specific time I was at a table with these dudes I didn't really know, and this drunk bro put his arm around me, pointed at the crowd and said, "Look at those women. Which one do you want man?" I finished my drink and got the fuck out of there. The general sense of entitlement that floats around some clubs is what inspired the song. That and the shitty people they can attract sometimes.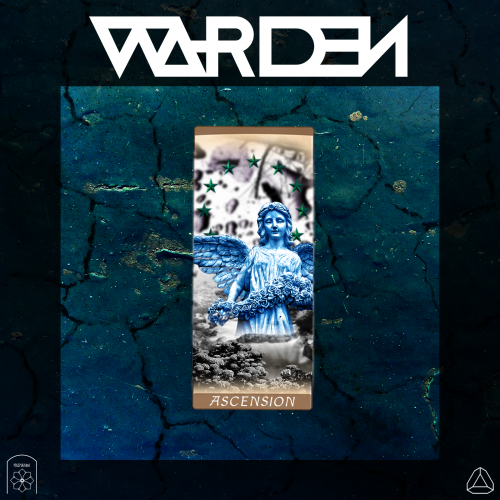 Never really sticking completely to one genre, what spurred on your love for everything from house and techno to dubstep and trap?
I don't know to be honest I've just always loved it all. Sometimes I wanna go to a warehouse and hear some ridiculous Boys Noize techno shit and sometimes I wanna headbang and listen to 12th Planet throw down. I drift in between music moods a lot. I also think it's way more interesting to try to play everything in a set and have it flow together. Opening for Borgore was really fun because I got these bass head kids to groove to super dark techno without them realizing. It's like tricking people into finding new music they like.
You curate a playlist on Spotify that highlights tracks you've been listening to. What is the discovery process like for those tunes? Do you tend to find new music through one platform more than others?
I'm pretty much listening to music from the moment I wake up to when I go to sleep. It always depends on what my mood is that day. I really enjoy starting at one artist I'm into and then just dig around the internet to find similar artists. I use last.fm a lot actually. They're pretty good about recommending similar artists a little better than Spotify does. I also have a lot of friends with great taste and they recommend me tunes.
Having attended the infamous Icon Collective back in 2013, do you still keep up with other artists from your class, and what is the most important lesson you learned from them during your time there?
Yeah I do! Fawks and I are still good buddies. The biggest thing Icon taught me was how important it is to be different. While I was there I would always hear people making stuff that sounded just like everyone else so I tried (and try) to stray away from that. I want people to go, "oh this sounds like a Warden" without knowing it's me.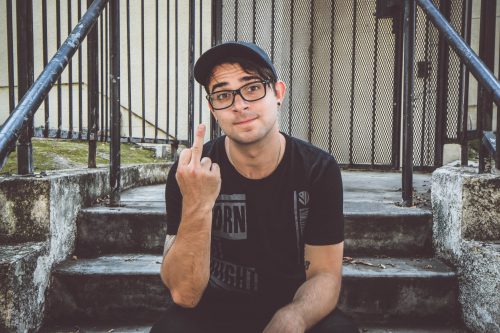 This past spring you toured with Borgore, hitting quite a few stops along the way. What was the craziest experience you had while on tour with him?
Probably not what you'd expect but we had a day off in Whistler and we went mountain biking. It was soooo fucking sick and so hilarious. Also my Dad got him really drunk in Victoria. He was so pissed and hungover in the car the next day.
If you could only pick three artists to listen to for the rest of your life, who would they be and why?
Beach House, Broken Social Scene, and Delta Spirit. When I don't know what to listen to I'll put on any of their albums and never ever get tired of them. They're just so good.
You're originally from the Pacific Northwest but now live in Los Angeles. Is there anything you miss that you can't get in Southern California?
Craft beer and food carts. Nobody in the world can compete with the NW on that. Shout out Portland for holding it down on the beer and food game better than Seattle.
What has been your favorite way to kick back and relax this summer?
Reading comic books! Twice a week I try to take a morning to sit, drink coffee, and read comic books. Occasionally, I get to do all 3 at the beach and nothing beats that.
---
Follow Warden on Social Media:
Website | Facebook | Twitter | Instagram | SoundCloud
Featured Photo Credit: