For the avid Trance fan, watching the continued broadcast of Armin van Buuren's weekly radio show, A State Of Trance, is a thing of wonder.
Sure, the genre mutated over the years, but you cannot fault the man for creating a brand that resonates.  While we could argue for days about whether A State Of Trance represents "Trance" today, the fact remains that this weekly radio show is creeping closer to the epic 800 episode mark.  That's an incredible feat – with 52 weeks in the year, and 50 of those every year representing new material to broadcast, 800 episodes marks 16 straight years of the radio show.  Not too shabby!
Now realize, that early in the radio show's history, there was no annual celebration nor an anthem.  Today, this seems odd – but during the infancy of Trance music, and to a greater extent, dance music radio shows, there was no milestone around every year's worth of episodic content.
For those who desire to jump down to our ranking… skip the next section by looking for the break lines.  There's a lot of good history about the show below, and I encourage you to read it, so you can better understand how I come to the rankings below.
---
It's also worth noting that early on, these milestones were met with a normalcy.
The show began with episode 001 on 01 June 2001.  For episodes 050 (30 May 2002), 100 (05 June 2003), 150 (27 May 2004), Armin simply enjoyed the episode like any other – although on 100 and 151 he did invite some guests to mix into the fray to celebrate.  By episode 200 on 09 June 2005 – he took up his listeners and celebrated with a 2-hour megamix of most requested tracks.
At the milestone of episode 250 (25 May 2006) – the 5-year mark – Armin stepped it up with an 8 Hour Live Episode from Asta, The Hague, The Netherlands.  Another event taking place on a beautiful little star-shaped island known as Pettelaarse Schans in The Netherlands occurred as Episode 300 on 17 May 2007.  Episode 350 started the common trend on 01 May 2008 with a club event at Club NOXX in Antwerp as a live broadcast from 20:00 to 05:00 local time. Episode 400 ramped up the celebration with an unheard of 72-hour celebration which began 16 April 2009 and included three nights of live broadcasts from three different cities in three different countries – Germany, the UK, and The Netherlands.
With that history laid, a foundation was quickly growing for the massive expansion of what the ASOT milestone meant to the plucky and quickly growing in popularity DJ.
At episode 450 (broadcast 09 April 2010) expanded that reach to four different locations – Toronto, New York for two nights, Bratislava, and Wroclaw.  Each hosted a unique lineup.  This event also marked the first anthem celebrating the anniversary of the event.
Episode 500 (broadcast 17 March 2011) set the stage for increased madness as Armin jumped across 5 continents to celebrate the milestone.  Events took place at Johannesburg, Miami, Buenos Aires, Den Bosch, and Sydney. It also set the pace up for anthems to come for every event thereafter.
Episode 550 began festivities on 01 March 2012 and continued until 31 March as Armin touched down in London, Moscow, Kiev, Los Angeles, Miami, and Den Bosch.
Episode 600, broadcast first on 15 February 2013, expanded celebrations even further from February to April in 2013 and touched down in Madrid, Mexico City, Sao Paulo, Minsk, Sofia, Beirut, Kuala Lumpur, Mumbai, Miami, Guatemala City, New York and Den Bosch.
Episode 650 brought a whole new amount of insanity by beginning celebrations on 31 January 2014 and continuing through 30 March 2014.  Cities included Almaty, Yekaterinburg, Utrecht, Santiago de Chile, Buenos Aires, Kuala Lumpur, Jakarta, and Miami.
Episode 700 restructured the tour touching down in Sydney, Melbourne, Utrecht, Miami, Buenos Aires, Mumbai, and Mexico City.  The first part of the celebration occurred 29 January 2015, and festivities ended on 10 October 2015.  The event was no longer a whirlwind, but a showcase of passion by Armin and his team to create an atmosphere around his worldwide events.
Episode 750, broadcast 28 January 2016, brought a three part episode as well.  It scaled back the tour – only reaching three cities – Toronto (30 January 2016), Utrecht (27 February 2016), and Miami (20 March 2016).
Episode 800 looks to celebrate with one major show this year on 18 February 2017 in Utrecht.  The proper episode will be broadcast on 26 January 2017.
---
Now with the history laid down, I took it upon myself to rank the anthems Armin provided as part of the celebration over the years, to really see if they can hold up the test of time. 
Are they truly anthems?  Do they capture the spirit of the time, or are they just unique productions fluffed up because of their link to the event?  Let's explore each below.
Episode 800 – Armin van Buuren – I Live For That Energy
Armin's latest milestone also gives listeners a new anthem – and it is an interesting return to form.  The spoken word vocal gets cut up into percussive pieces, the melody is large and powerful, and these signature elements are tell-tale of an Armin not seen since the Mirage album years bleed into the production.  The secondary melody after the drop, though short in duration, is especially interesting as it harkens us back to Trance of yesteryear.  While it doesn't scream anthem like other selections, it is a solidly produced tune and one that's ready to take on the world stage in the single major event in Utrecht.  Armin also created a piano version of the track with a significantly longer spoken word segment.  Don't be surprised to her a unique mashup of the track at the festival.  He also produced a Techno version of the anthem – Ygrene Taht Rof Evil I (which is the song's title backward.)  Armin shows off creativity with this anthem and recaptures the beauty of the festival as he hones it back into a single night.
Episode 750 – Ben Gold – I'm In A State Of Trance
Ben Gold's contribution to the ASOT anthems brought a return to fierce energy, even though the mix is a bit subdued in the drum department.  A distorted stab greets the listener early.  The synth's melody almost cries out as an SOS for the listener to pay attention for the right reasons.  The break – beautiful compiled with soft strings before dropping into a string and choral blend truly capitalize on the radiance of a moment.  With hands in the air, Ben then drops the hammer on the saw-synth tinged main melody.  Large and powerful, the track pulses energy out of the drop and establishes itself with a firm dancing beat.  It's a return to form for the anthems of the event.
Episode 700 – Armin van Buuren – Together (In A State Of Trance)
"Together (In A State Of Trance)" is the lynchpin where the A State Of Trance anniversary became a massive festival.  With the series pulling back from eight cities to six, the anthem stepped up its game at blending genres.  A number of Big Room House elements permeate the anthem as a whole, and sadly, none of them come off as all that memorable.  This was a strange period in the dance music circuit, as it exploded into the Pop charts the world over.  A number of attempts by the world's biggest talents expanded the music's realm, but it also left a wide sea of forgettable tracks.  Armin released bigger tracks in 2015, notably his Game of Thrones remix, as well as his Embrace album.  The later definitely shows the effect the musical landscape has on his production.  While this one is not all that memorable, it is still Armin and will be remembered as the day he turned a bit more commercially focused in his career.  Perhaps, like the title, he wants all styles to work together to continue the growth of the industry.
Episode 650 – Jorn van Deynhoven – New Horizons
Jorn's a very accomplished producer in his own right.  "New Horizons" is a commendable work – with a beautiful central breakdown with brass and string elements, but the track as a whole comes off a bit too House influenced to truly represent Trance's big show.  Luckily, the arpeggio and build out of the break solidly structure this anthem.  Still, when listened to side by side with other anthems, including the anthem from the year before, there's a bit too much similarity.  You'd be remiss if you couldn't discern between "New Horizons" and "The Expedition."  It may be for that very reason Armin often played the theme build to end, instead of start to finish, in many of his sets that year.  While it is a solid track, it's a bit too forgettable to really stand out among the wider swath of Trance produced that year.
Episode 600 – Armin van Buuren & Markus Schulz – The Expedition
Armin returned to the fold for the anthem, teaming up with Markus Schulz, for "The Expedition."  In a way, it was a thematic continuation of the events that unfolded through 2012 and "The Invasion."  The anthem became notably more Big Room House influenced, but retained the upbeat tempo Trance is known for.  A number of plucky elements – from drums to synths – and the melody was notably simple compared to most Trance tracks.  There were a number of interesting bits – particularly in drum pattern rolls and atmospheric elements.
While it may not represent a great expanse of Trance, it remains a solid production by two producers deserving respect for their impact on the art of Dance music.
Episode 550 – W&W – Invasion
For episode 550 Armin switched up the anthem game – premiering five different tracks to compete for approval by the fans.  Fans voted between Shogun's "550," Sebastian Brandt's "Mana," Eco's "A Million Sounds, A Thousand Smiles," W&W's "Invasion," and Alpha Duo's "ASOT 550 Anthem" (which eventually was released as Requiem.)
For interested parties – you can hear all five tracks in this ASOT podcast episode:
"Invasion" eventually won the vote, and for good reason – its solid production, energy, and blend of Tech-Trance and what would become Big Room House truly allowed it to reach across fans the world over.  Dance music had a changing landscape at the time, and W&W were able to grasp it, catapulting their sound into a world's sphere where they've never really fallen from.  "Invasion" sounds right at home placed next to older anthems too – take any track used as an anthem for Sensation or Trance Energy back in the 2000's, and the track just fits.  It was certainly divisive at the time of its victory, and it remains confusing since it isn't a true to form Trance track.  It is a bonafide anthem and still gets a groove into the spine.
Episode 500 – Armin van Buuren presents Gaia – Status Excessu D
Armin invigorated the incredible episode 500 milestone through the continued use of one of his biggest aliases, Gaia.  Having teamed up with one-half of Rank 1, Benno de Goeij, two years prior to resurrect the Gaia alias, the two teamed up to create a monster in "Status Excessu D."  The anthem features some amazing elements – ethnic pluck strings, a haunting melody, and one of the most classical inspired anthems on this list. Big energy on the back half solidifies the track as both anthemic and epic and ensures a place in solid Trance history. It represents the last true Trance anthem in many ways for ASOT, which is no surprise given how the market evolved.
Episode 450 – Sebastian Brandt – 450
The first official anthem for an ASOT anniversary did not come from Armin, surprisingly enough. Sebastian Brandt, whose release discography is surprisingly short, released the appropriately titled "450."  The track centers around 2010 Trance aesthetics, strong driving bassline meets uplifting melody, but the breakdown here is superbly crafted with beautifully sweeping strings and a synth that sounds right out of a classic video game for all the right reasons.  The Swedish producer created a beautiful Trance track, and helped celebrate an incredible event – and laid the foundation of ASOT festivities as time went forth. It's energetic, but also lacks a lasting impact which some of the other tracks did a better job of.  While "450" is a milestone, it's not the best overall anthem for an ASOT anniversary on our list.  Still, solid production and a tuned ear make it a sweet liftoff.
So, with all that said… here are my favorite A State Of Trance anthems over the years!
MyStro's Top A State Of Trance Anthems:
---
8) Armin van Buuren – Together (In A State Of Trance)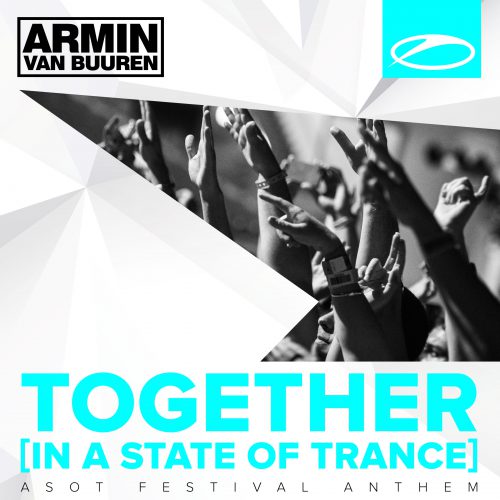 7) Jorn van Dynhoven – New Horizons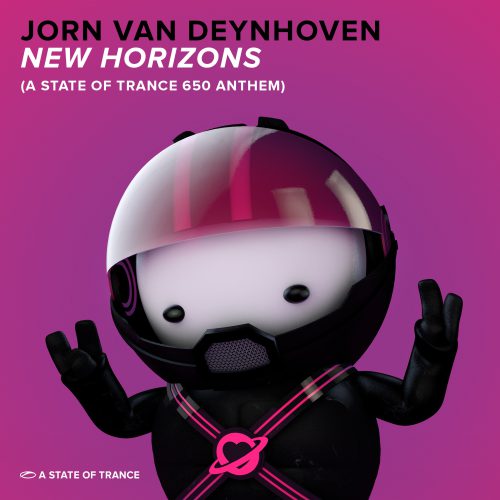 6) Armin van Buuren & Markus Schulz – The Expedition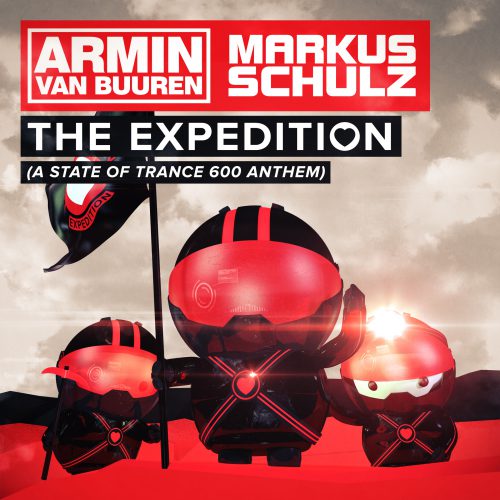 5) Armin van Buuren – I Live For That Energy (ASOT 800 Anthem)

4) Sebastian Brandt – 450

3) Ben Gold – I'm In A State Of Trance
2) Armin van Buuren presents Gaia – Status Excessu D


1) W&W – Invasion

---
What are your thoughts?  Do you think MyStro messed up in his ranking?  Are there qualities you think make one anthem better than another that he missed?  Leave you comments below and let's discuss!
---
Connect with A State Of Trance online:
Website | Facebook | Twitter | Instagram | SoundCloud | YouTube