Take your campsite at festivals to the next level and upgrade your tent to a SHIFTPOD2 or SHIFTPOD Mini!
---
If you're looking for your next home away from home while attending a camping festival or just simply trying to go off the grid, then stop right now because Advanced Shelter Systems' SHIFTPOD is here to fit your every need. Launched back in 2015, SHIFTPODs quickly began to pop up at festivals and campgrounds across North America and can now be found around the world.
Seen at festivals like Lightning in a Bottle and most notably Camp EDC in 2018, SHIFTPODs have begun to change the experience that attendees have while at their campsite. Their most recent edition, the SHIFTPOD2, features advanced "Dark Out" fabric that keeps things cool inside by blocking out the sun with a reflective outer material to give you those precious extra hours of sleep.
While the SHIFTPOD2 is definitely on the larger size and sleeps up to six people, Advanced Shelter Systems has you covered if you're looking for a more compact version with the SHIFTPOD Mini. Both editions offer bug screens, high-quality zippers that stand up to the elements, and UV protection, with the main difference being the decrease in size. The SHIFTPOD Mini allows for you to easily carry it on your back and take it with you on flights to your next destination with your checked luggage.
Additionally, SHIFTPOD offers plenty of accessories to deck out your home away from home and make it even more comfortable. Whether you're picking up a lighting kit or want some replacement parts for that extra-long trek, they've got you covered!
Check out the pricing and specs of the two most popular SHIFTPODs below, and head over to the Advanced Shelter Systems website to grab yours today!
---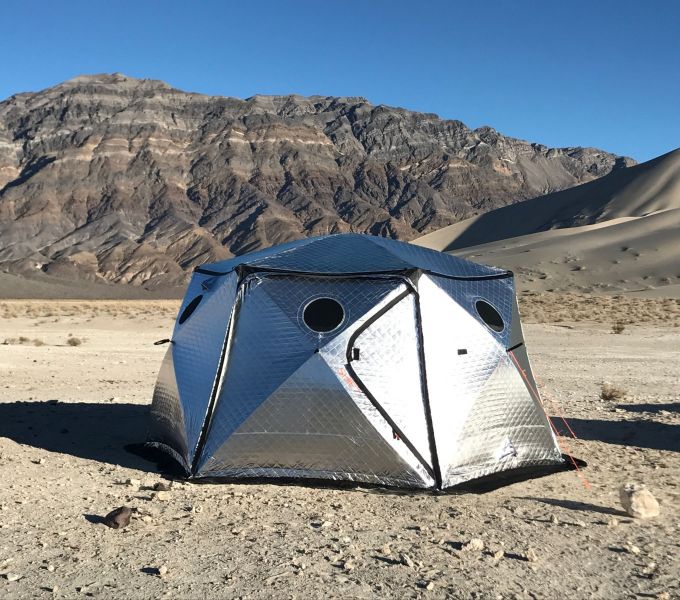 SHIFTPOD2
Price: $1,499
Dimensions:76″x13″x13″ Stowed | 144″(12′)x144″(12′)x79″(6'7″) Set Up
Includes: Central roof pole for extreme weather conditions, Solar/Rain Fly, Rubber Hub Covers, Redesigned 900D storage bag with team-carry handles for easier transport, Stainless steel stakes & tie down system, a 900D Zip-in Water Resistant Floor, Two Combo Locks, and a MOOP Bag for all of your trash and whatever else you can find!
Looking for more details on the SHIFTPOD2? Head over to the Advanced Shelter Systems website! 
---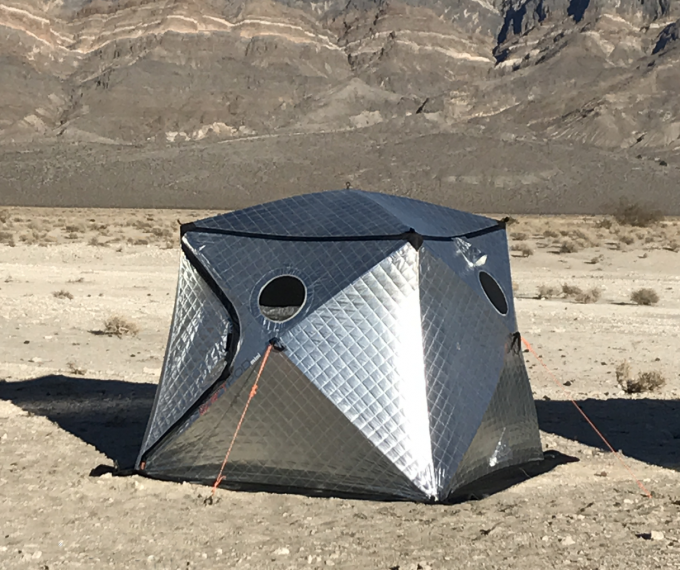 SHIFTPOD Mini
Price: $799
Dimensions: 8″x8″x40″ Stowed | 72″x72″x56″ Set Up
Includes: Team Carry Bag with Back Pack Straps, Stakes, New Reflective Cleat Style Light Weight Tie Downs, Solar / Rain Fly, and a Combo Lock
Looking for more details on the SHIFTPOD Mini? Head over to the Advanced Shelter Systems website! 
Please Note: The SHIFTPOD Mini does not have AC holes pre-cut so if you're looking to connect to an AC Unit you'll have to DIY. For maximum ventilation, you'll want to keep your windows and door open for air.
---
Connect with SHIFTPOD on Social Media: