Mark Sherry sat down before his Gentech set at Dreamstate SoCal to discuss the latest in hard and tech trance, operating his own labels, celebrating 25 years of DJing, and more! 
---
When we consider some of the top tech trance artists of modern electronic music, Mark Sherry is surely at the top of the list. The Scottish tech trance maestro has the ability to blur the line between techno and trance and blend these styles together for a deliciously energetic output. Speaking of energy, Sherry's name might as well be synonymous with the word as every one of his shows is thrilling. He fills each room with his positive, playful and powerful aura, and even partakes in some of the festivities himself with a stage dive from time to time.
As if it wasn't enough to be a dynamic artist, Mark Sherry is truly an electronic music jack of all trades. Not only does he produce and DJ but he is a master engineer, label head, and radio show host. Though it may be difficult to wear so many hats, you would never know as Sherry gives 110% in each endeavor, all while supporting other artists who share his passion and flair for techno and trance.
Back in 2016 Mark Sherry certainly left his mark at Dreamstate SoCal and his set was hailed as one of the best of the night. He repeated this feat at this year's edition as he fused his tech trance sounds with Scot Project's signature hard trance style and created the powerhouse duo, Gentech, which provided a memorable set for those in attendance.
Lisa and I had a chance to catch up with Mark Sherry before the awe-inspiring Gentech debut at Dreamstate SoCal 2018. Read the full interview below to learn how the collaboration came together, how he runs his label, and much more.
Stream Gentech – Feel My Love on YouTube:
---
First off, congratulations on your wedding earlier this year!
Thank you; thanks a lot! I've been going out with Karen for seven years now so it was the right time to do it. [Laughs]
And congrats to you and Scot Project for "Feel My Love" becoming the Dreamstate Anthem! What were some ideas you and Scot Project had for the track? What elements did you add?
The track "Feel My Love" came together very quickly as well! We tried to fuse tech trance with hard trance. We took the best of my sound and fused it with the best of Frank's [Scot Project] sound and it all just came together really quickly and really easily. It was a real honor to be asked to do the anthem for Dreamstate. Thankfully it turned out to be a pretty good track so we are quite happy with that.
In terms of the anthem, we love uplifting music but uplifting isn't quite our style. I mean I do play uplifting music and I know Frank does as well but we are really about the harder end of the spectrum so we wanted it to be a real, "in your face" banger type. I mean it has vocals in there, it's got a nice melody and good chords and is still a feel-good track but it's pretty energetic and fun.
You and Scot Project have worked together for many years in different forms. From remixing trance classic "Acid Air Raid" to Scot Project releasing his tracks on Outburst Records and hosting a few episodes of Outburst Radio. What sparked an interest in taking your relationship to the next level by officially joining forces as Gentech?
I can tell you how it came around. Basically, Dreamstate was looking for guys to try to work together to make the sets a bit more exclusive and just something different. So long story short, Bo who runs Luminosity in Holland used to be Frank's manager, and my manager Bram, who works for Omega are good friends and we've all done a lot of work together over the years.
So when Dreamstate spoke to Bram about doing a back-to-back set with me and somebody else, Bram talked to Bo about possibilities and they said, "Why don't Mark and Frank work together?" So that was the first suggestion we came up with and it just stuck and seemed like a good idea to me.

Since this is the first we are seeing of "Gentech" what is the origin of the name?
It worked out really well because next year is my 25th anniversary as a DJ and it's also Frank's 25th anniversary. We came up with ideas of what we should call ourselves and the word "generation" came into it because 25 years is like a full generation of dance music. So Gentech is basically short for generation tech because we've always played the harder end of tech music – tech trance, hard trance and that's how we came up with the name of the project.
In Gentech you represent more of the tech trance side while Scot Project represents more of the hard trance side. We have seen a rise in tech trance artistry in the States but not as much where hard trance is concerned, however, that seems to mirror the level of hard trance globally. What do you think it is about hard trance that made it harder to take off and gain popularity in modern times?
I think music, dance music especially, goes in 10-year cycles. For me, in tech trance, I was really inspired by Mauro Picotto, Marco V, Marcel Woods, Randy Katana, all the real tech trance guys from back in the day. I was heavily influenced by them. To be honest, the tech trance sounds faded away for a little bit but I've always played it. Now, it's coming back around again. I think it's only natural that hard trance would be the next sound to come back around again.
I think Frank, and I haven't spoken to him about this personally, but I think Frank was getting a bit tired of the harder stuff a few years ago and it took a backseat as he worked out what his next direction was going to be. I think now he's back on board with the harder stuff and I've given him a big kick in the ass to make stuff. He's like me, he's a fast worker when he's focused but it takes a kick to get going, same as myself. I kept emailing him so we could get something else out on Outburst.
We signed the first track, the W5 track and I think it was over a year for the next one and I was constantly saying, "C'mon Frank, c'mon, we need another single." We were both pushing each other to get stuff organized. We've obviously remixed each other's tracks in the past as well so we've always had a good working relationship.
As stated earlier, years ago you and Scot project each created your own mix of classic trance track "Acid Air Raid". Recently you selected two up and coming tech trance artists, Chris Schweizer and Sam Jones, to provide their own interpretations of the Mary Sherry and Scot Project version of the track. What went into selecting those two to remix this classic?
Sam is probably the biggest die-hard Scot Project fan that I know and to my knowledge, he had never actually done a remix for Frank before so that was the perfect opportunity to hopefully make his wish come true. I hadn't spoken to him about it before but I sent an email to Sam asking if he was up for a remix and he was absolutely delighted.
I've asked Chris Schweizer to do a few remixes for me in the past. The first time I asked him he was really busy for the whole year so that idea passed. I think another track passed that I was needing a remix for and I opted to go with somebody else but then for "Acid Air Raid" I thought, "I need to get Chris on board with this one" because I was always looking for someone else to go along with Sam Jones so that I had two remixes of it so that was the choice. I'm a big fan of Chris' stuff and a huge fan of Sam's stuff.
Sam's music is the perfect blend of tech trance and hard trance as well. He's been going along quite a few years now but he's still breaking through; he still has a few more rungs on the ladder to climb so I wanted to give a helping hand to one of the young, fresh guys in the scene. I really try to help give people a chance and push them to deliver their best work and I think the remix of Sam's is one of the best productions he's ever done.
We've seen trance gain a foothold in the USA with Dreamstate thanks to Insomniac but now we're seeing techno gain some momentum in the USA as well, what does that mean for trance?
I think the trance scene in America has really kicked off in the last few years, unfortunately, it's not the same around the world. Over here I think it's fresh for a lot of people. There's always been a lot of EDM, as you guys call it, over here but I think in the last few years it's really going to gain momentum for the uplifting trance, tech trance, hard trance. It's all really fresh and the Insomniac guys, the events they put on are always first class.
Unfortunately, it's not like that in every country. There's a lot of other countries where trance is on the downturn but what I said earlier that a lot of music goes in like a 10-year cycle. If it's big in America now, it's not always going to be big here, it's going to fade away and come back again. I don't know if it's peaking right now but it's definitely going in an upward trajectory and that's a good thing for you guys.
The track "Cosmic Dawn" with Richard Durand is a tech trance smash! How did this collaboration come together and was there an exchange of tech trance tricks?
We've both known each other for a long time. There's a list of people I want to work with but it's just never happened because either I'm too busy or the other person's too busy or touring has been too busy so I haven't as much time in the studio. Through my label, I was able to book Richard for quite a few Outburst events and that gave me more time to spend with him because we're both traveling together and in the hotel together and an after party in a club together and there's more time to talk about stuff and to schedule stuff.
I spoke to Richard a while ago and was like, "Come on, man, let's get a collab organized." He was working on his album and I'm working on my album now so it seemed like the perfect time to get a track done that we can both use in both of our albums. Back home I'm in Scotland and Richard is in Holland so we just came up with some rough ideas and swapped ideas back and forth through email and that's how it all came together. We're both really happy with it and it did well on Beatport.
So "Cosmic Dawn" will be on both of your albums?
Richard's album has come out already and I think my album is going to be out next March. I might have enough time to get another track out with Richard instead of releasing "Cosmic Dawn" on my album. I might come up with a new track but it's down to time. I'd like my album to be completely new stuff that hasn't been released yet but I'll see if I'll have enough time to get something else done with Richard.
You run both Outburst and Techburst Records, tell us about the difference between the two and what you look for when signing to either label.
The two labels aren't exactly all that similar. Outburst is tech trance and some of the hard trance, some uplifting. Then I've got Outburst Twilight which is more for even darker stuff, some psy stuff. Finally, there's Techburst which is a lot slower; it's completely techno. Outburst is everything tech trance, tempo doesn't matter. It can be 120 it can go up to 145, whatever. Techburst is all slow, really chunky tough techno around about 126 to 130 bpm, it's 100% techno.
In saying that, we've got guys that crossover that as well. For example, Alex di Stefano was a techno producer first, I talked him into trance, but he still does techno on Techburst as well. Some other trance guys are also doing some techno for Techburst as well. I'm trying to blur the genres and make them crossover into each other.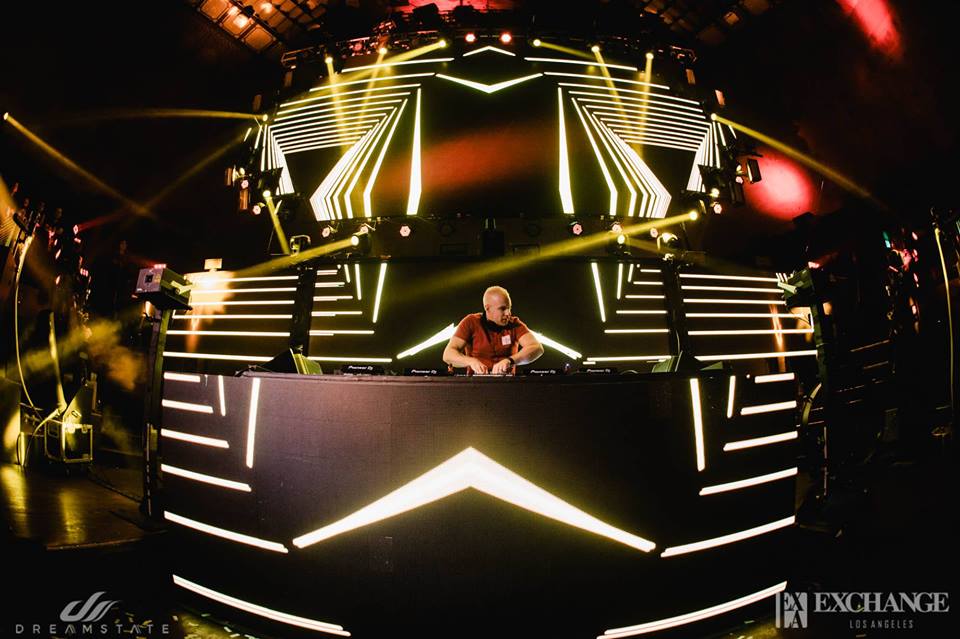 Also, in general, how does running a label compare to DJing and producing for you?
My record label guy is Stuart Jackson and he's been my manager for years, probably over 10 years now. He does all of my label management for me. At the end of the day, I'm the music guy and I need to be in the studio as I can. The less time I spend on social media the better and the more productive I am. Stuart takes care of all that for me.
I do all of the A&R, so for the demos that come in it's myself and Stuart that listens to them. If we decide to sign a track, it's me that does the emails back and forth with the artist, trying to help them improve the track or move or add bits, anything to get it to the finish line. I spend a lot of time on the label because I'm really fussy, I'm a really fussy guy when it comes to demos and releases and stuff. Sometimes it takes a while to get a track sounding the way I want it to sound. Anyway, Stuart and I are a really good team. We work well together and know what each other's job is.
Not only do you DJ, produce, and act as a label head, but you also master tracks for other artists from the range of electronic music spectrum. How does having a good master engineer affect the final product and how has your ability to master tracks for others influenced your own work?
You can have the best track ever but if it gets badly mastered, it's not going to be the best track ever as it has been muddled by the master engineer. You have to have the best master on your track. I spend a lot of time doing the mastering for people because I get a lot of tracks for the label and I want the track to sound good in clubs, on your phone, in your car.
I'm completely self-taught when it comes to production and mastering. Some guys are really good producers but they don't know how to master, that's when I step in. When I'm working on my own track and working towards having a finished product that I know is going to sound good when it gets mastered as well. You can't take a bad track and make it sound good with a good mastering. It has to already be a good track. It's so important to have your tracks professionally mastered so you have the finished product sounding as good as it can.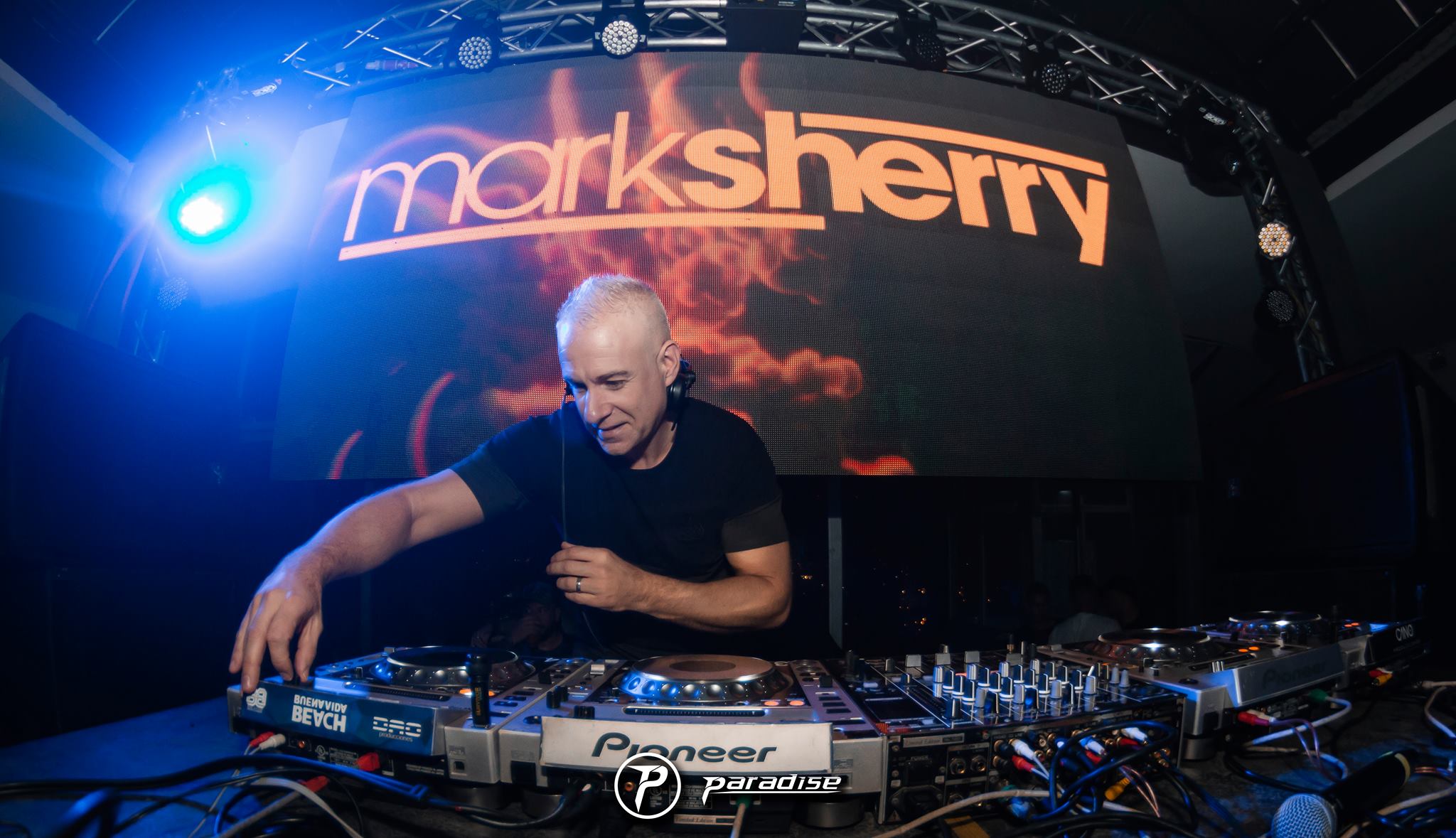 Additionally, you produce a weekly radio show, Outburst Radio, that has over 500 episodes. Congratulations on the longevity! We can imagine how hard it must be to tour, create music and produce a weekly radio show so how are you able to manage the show weekly and what does into creating each episode?
This year I have half the amount of shows I record myself. Every second or third week we get a guest mixer to come in and they record the show for me. It's taken the pressure off me so I can work on getting my album finished as the album has been getting delayed and delayed and delayed. It's helped me spend more time in the studio.
Even before Outburst radio show started I had a weekly radio show in a national radio station in Scotland so I've always been programmed to find as many good tracks as I can in a week and condense them into a one or two-hour show so for me it's like driving a car; it's like autopilot. I know when I'm looking for a track, I can easily select what I want to have on the show – starting off with some techno and gradually getting faster as the show goes on. I know what to look for each week and it pretty much comes naturally for me.
It probably takes me like two hours per week to find what I'm looking for. You have to download a shit load of music and work out what's good and what's bad and then pick the tracklist for the show.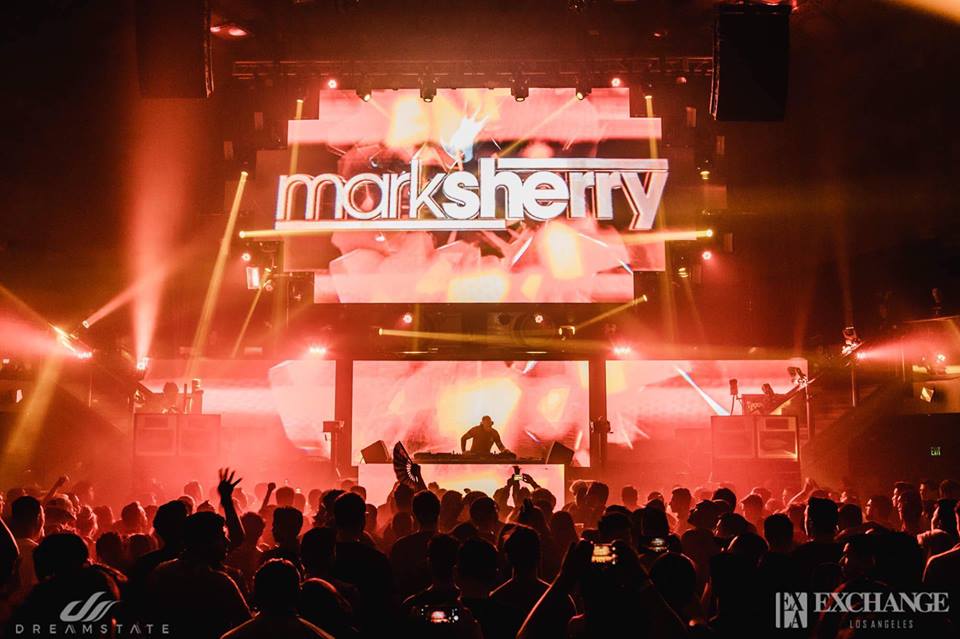 Next year you're officially celebrating 25 years of DJing. In these years what have you learned and how have you evolved as an artist?
You know the Dutch label Spinnin'? Right now they're more housey, commercial, EDM label but before that, I was signed to them in 2010. That's when Sander van Doorn and all of these guys were releasing all of their tech trance stuff. When I signed to those guys I spoke to a guy named John who worked for Spinnin.
Up until that point the guys had been watching me and knew what I had been releasing and stuff. One of the first things he said to me was "Mark, you're releasing too much music" and I'm like "What?! Surely it's good to release lots of music?" I was releasing about one track a month, maybe more than that, so maybe 12-15 tracks a year. The guy said, "No, half the amount of tracks you're releasing and maybe only release a track every two months instead of one month. Focus on your production a lot more. I'm not saying your tracks are bad but you need to spend more time on each individual track and get them sounding as best as you can. Spend weeks on your tracks instead of a few days."
With that, something just clicked in my head. The guy is right; quality is better than quantity. That was a big turning point for me and since then I only release about five or six tracks a year. That was a big step forward for me because if you listen back to my tracks, I think from 2010 onwards, they became a lot better.
How I've changed? When I first started I was having to work in commercial clubs, maybe starting the night off with house music and then getting into a bit of techno and trance. Now, I've evolved to the point that I'm getting booked for a certain sound that promoters and clubbers want to hear me play. I've evolved from being stuck as the commercial guy but it's taken a long time. When I look back at some of the gigs I used to do, I feel like I've come a long way since then. I'm so lucky now that I can come to a festival like Dreamstate and can play for an hour and play exactly what I want. 
---
Connect with Mark Sherry on Social Media:
Website | Facebook | Twitter | Instagram | SoundCloud