Mark Lizaola reflects on the past year, talks about his trip to Amsterdam for ADE, and how he fell in love with house music.
---
A man of many trades and talents, Mark Lizaola has made a name for himself in the Los Angeles electronic music scene as an artist, event host, and production team member. While you may have met him working at major events like Dirtybird Campout or EDC Las Vegas, Mark also has taken the stage at events like Nocturnal Wonderland and Okeechobee, moving crowds with his beats along the way.
Using the years of experience from working in the scene he also hosts his own parties that have brought curated lineups and impressive production elements to a variety of locations. His desert party The Outlook was well received by many, and he collaborated with CAMP TRiP to host a stage at their Oasis event back in September of last year as well. Stay tuned to his social channels for updates on future events!
As one of the first artists we ever conducted an Artist Spotlight on back in the early days of EDM Identity's history, we thought it would be fitting to catch up with Mark to discuss his current moves, experiences, and more. Listen to his set from CAMP TRiP Oasis and read on for our chat with him!
Stream Mark Lizaola Live @ CAMP TRiP Oasis 2017 on SoundCloud:
---
Oh hi, Mark! First and foremost, thanks for taking the time to chat with us and we hope you had a happy New Year's Eve!
Happy New Years to you and the EDM Identity family as well!
Starting off with some reflection on the past year, were there any specific moments that were memorable for you?
2017 was actually very memorable, I had plenty of crazy experiences in and out of music but I can say one of the most memorable moments was watching the solar eclipse at Oregon Eclipse Festival. Watching it reach totality was one of the most intense and liberating moments of my life.
Last year you flew over to Amsterdam to take the stage at the Feels International Showcase during ADE! How was that experience, and do you have any stories from your time there?
The setting of Amsterdam is something out of this world, I was happy to have been able to spend the entire time exploring and seeing the sites on top of attending some of the world's top parties.
My set was fun but getting there was hectic, my flight from Los Angeles connecting through London was delayed so I missed the first half of my set. However, it was a killer experience and I truly enjoyed every second of it.
As someone who has taken on multiple roles in the electronic music scene outside of just being an artist, what has been the most difficult job so far?
What's most difficult wouldn't be a singular role but balancing time while freelancing for so many different companies and finding time to LAY IT DOWN in the studio.
You not only play at events, but you've hosted some successful underground parties too. What is the most important aspect you take into consideration when you're prepping for an event?
Every aspect is important to me from booking artists to logistics, operations, and production. I like to make sure the events I put my time into are well-developed. I have worked in every department you can think of at a music festival so I feel I have a pretty good understanding of what it takes to bring together a successful party.
If you could play a set or host an event at any location, is there a specific place you'd choose?
I've never been but I would have to say Sonus Music Festival in Croatia.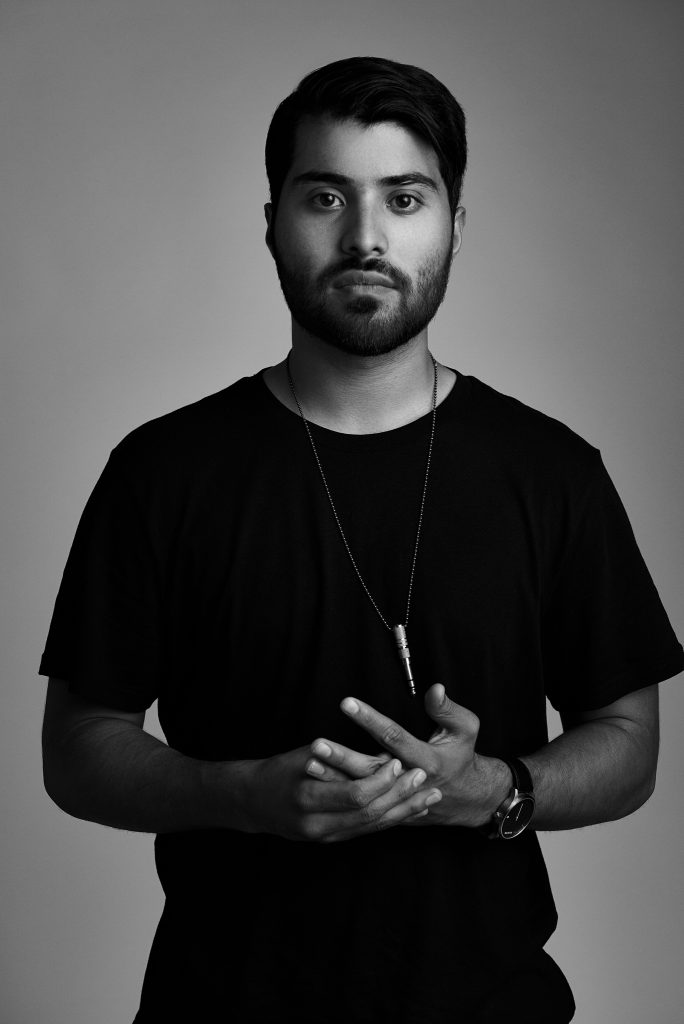 Your sets are generally very house or tech house oriented. What led you to fall in love with the genre and are there any sets you've caught that stick out as special?
I first fell in love with drum & bass at a young age and my love for house music stems from the technical side of the drum programming. Where I grew up, warehouse parties were a big thing and those combined helped me really find a home in house music.
When building a set, what is your music selection process like to find tracks that will get dancefloors grooving?
I am the biggest wallflower you can find so if I can find something that really makes me move, as a tastemaker, I know it will get others to groove.
Who are some artists you currently look up to in the scene or find yourself supporting consistently?
Currently, my two favorites are Miguel Bastida and Sidney Charles. Both have very dynamic sets that fall between house and techno, which proves that you don't have to be just one thing.
On January 16, 2017, you dropped the Offset EP for our listening pleasure. Do you have any plans on releasing more music this month or in the coming months?
Yeah, things have been very busy for me but I'm currently working on an EP collaborating with a friend known as Lok N Key. It should be ready for your ears by February at the latest…
This EP has definitely taken me to my next level of music production so I'm very excited to share this with the world.
With 2018 just getting started, do you have any resolutions for the new year?
My resolution for 2017 was to go to Amsterdam and I made it happen. So for 2018, my goal is to get to Thailand and maybe also Japan.
Finally, where is your favorite place to grab a bite to eat in LA, and why?
This local spot called Eastside Market which serves the dankest French Dip on the West Coast. My dad introduced me to the spot, he's been going since he was a child. A baby. A fetus. You get the point…
---
Connect with Mark Lizaola on Social Media:
Facebook | Twitter | Instagram | SoundCloud