Toronto-based artist White Light shares some insight for fellow aspiring producers to find success in the studio!
---
Since getting his first decks at the age of 13, Brandon Linkewich, aka White Light, has been soaking up all that the electronic music scene has to offer. Beginning his career by playing school dances and local shows, it wasn't until the age of 16 that the Calgary-native would play his first festival and make a major step forward.
With his sights set on making a career in the dance music scene, he applied to study production at Icon Collective to help further his skills. Exploring the world of music production, viral videos, and even launching his own clothing brand WHT LHT, he continued to refine his brand and grow a fan base. Upon graduation from ICON, he spent six months focused solely on the music side of his career by connecting with labels and producing new tracks for the world to hear.
Now primed and ready to dominate the electronic music scene, White Light dropped tracks "Ghost" and "Memories" earlier this year and has now released another offering for your eardrums dubbed "Apologies" on Kitchin Records. Take a listen to the track below and read on as he's provided some top tips for success in the studio
Stream White Light – Apologies (feat. Ben Botfield) on SoundCloud:
Download or stream "Apologies" on your favorite platform!
---
Clear your mind
Before every proper studio session, I like to clear my to-do list for the day (ex. Go to the gym, wash the dishes, clean my clothes, etc) that way when I step into the city, I am present. Sometimes I will even do a 10-minute meditation to get the creative juices flowing.
Drop The EGO
This is one of the biggest lessons I learned while attending Icon Collective, and it has stuck with me since. It is a must to leave your ego at the door, and when you enter the studio space, you are there to create for YOU, not anyone else.
Get Comfy
An absolute must in my studio is having a clean, comfortable, quiet space that doesn't distract me from my creative process. I also like this space to feel like home, so when I invite singers/producers over, they feel the energy of the room before we even begin. If you never feel comfortable, how do you expect to get into the flow state?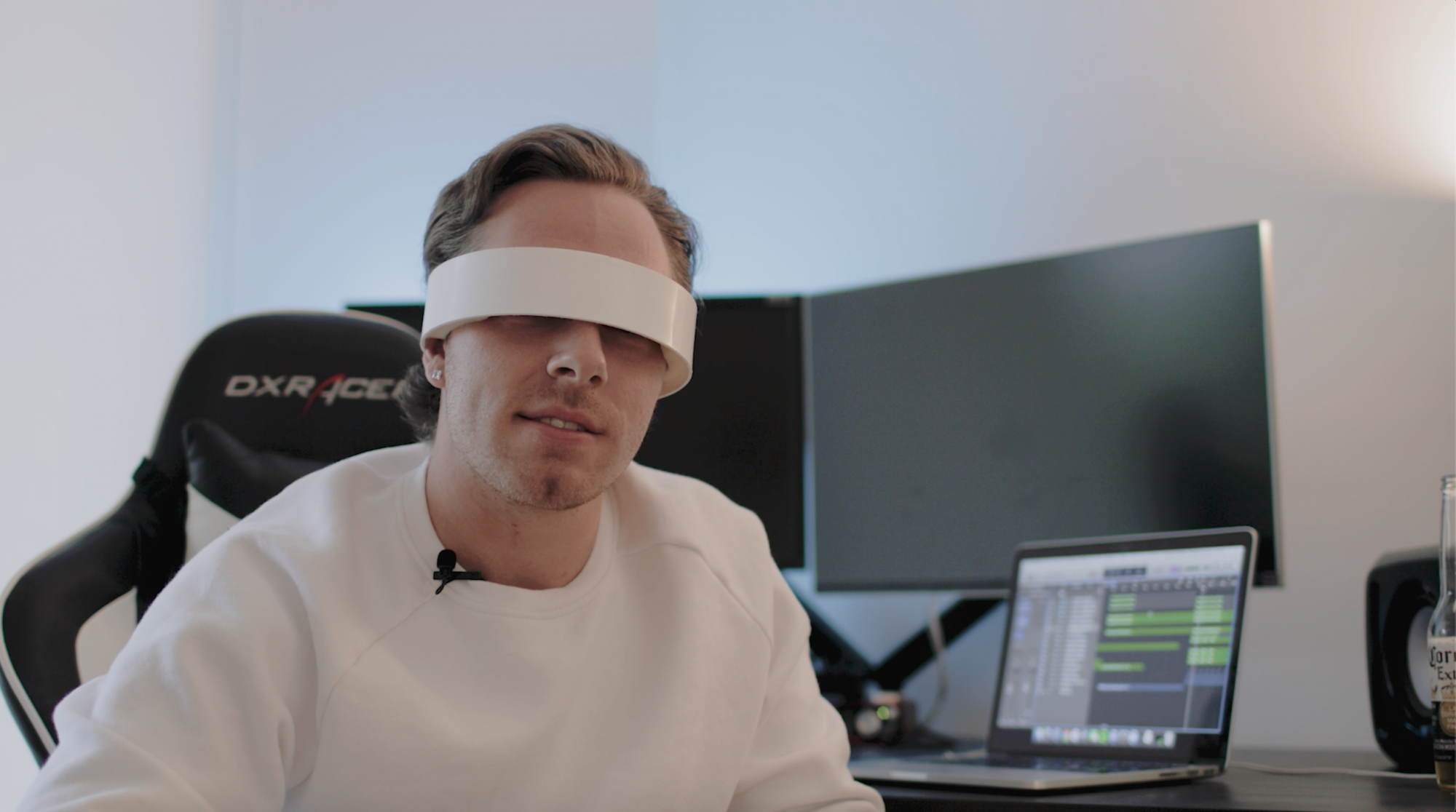 Get Organized
It is essential to have your sh*t together every time you get into the studio, not necessarily have a plan of action for what you are going to make, but a timeline and direction. My best creations have come when I had an overall idea, and deadline for when things needed to be complete. Don't get me wrong, I love just jumping into the studio and working on stuff spontaneously, but if you want to get stuff done, a timeline and plan need to be established.
Have Fun
I can't emphasize this enough, anyone who is able to create and make music is truly blessed. I feel so grateful that I am allowed the opportunity to make music, and so should you. So have fun, don't take things so seriously, find cool people, make music with them, laugh, have a drink, who cares. If you don't find the time to have fun, it's going to become a 'job.'
---
Connect with White Light on Social Media:
Website | Facebook | Twitter | Instagram | SoundCloud