Russ Liquid returns with five inventive tracks on his latest EP release, Eclectric.
---
Funky bass producer Russ Liquid is back with some more delectable groovy tunes in his Eclectric EP released on Wakaan. Complete with five tracks, this latest collection of experimental electronica is a whimsical orchestra of sounds both organic and otherworldly. Eclectric embodies blissful tranquility, raw emotion, and slinky jazziness backed against a thick, syrupy bassline.
Russ Liquid, otherwise known as Russell Scott, is also a member of the Russ Liquid Test which made up of three members: Russ Liquid, Andrew Block, and Devin Trusclair. Gaining much-deserved traction for their unique sound, the trio has famously blended New Orleans jazz and funk with creative electronic production. They've worked with the likes of everyone – from rapper ProbCause to opening for Manic Focus and Bassnectar. If you're in need of some hypnotic bass-filled snaps and pops, look no further than Eclectric.
Stream or download Eclectric on your favorite platform today and read on for a review of my favorite tracks!
Listen to Russ Liquid – Eclectric on Spotify:
---
The EP starts off with "NISABA", a silky smooth eruption of cosmic energy and sonic squiggles.
The varying soundscapes in "NISABA" set the EP off right. Each fluttering chime and gentle wobble gives this tune the feel of being stripped to its bare core while simultaneously having infinite layers.
"NUSKA" is up next, and its slowed vibrations and subtle bassline make this one of my favorite tracks of the EP. The latter half of the tune is enveloped in a tidal wave of trembling reverb and feather-light clicks. It's nothing like "INANNA", the third track on Eclectric. Combining worldly whistles and hums, "INANNA" braids together organic and electronic, creating a powerfully deep and seductive track.
The fourth track on the EP, "DON'T LEAVE ME ", takes soulful vocalizations and matches them with an equally enthralling swell of trickling bass bobbles. It's the perfect lead-in for "GUARDIAN", the final track on Eclectric and one of my favorites. As the heaviest on the EP, this track turns the bass up a notch and throws in some trippy blip-filled breakdowns. It's the kind of track that's weird enough to get your bass face on, and you may not be sure how to dance to it but you'll love it regardless.
What's your favorite track on Eclectric? Leave us a comment!
---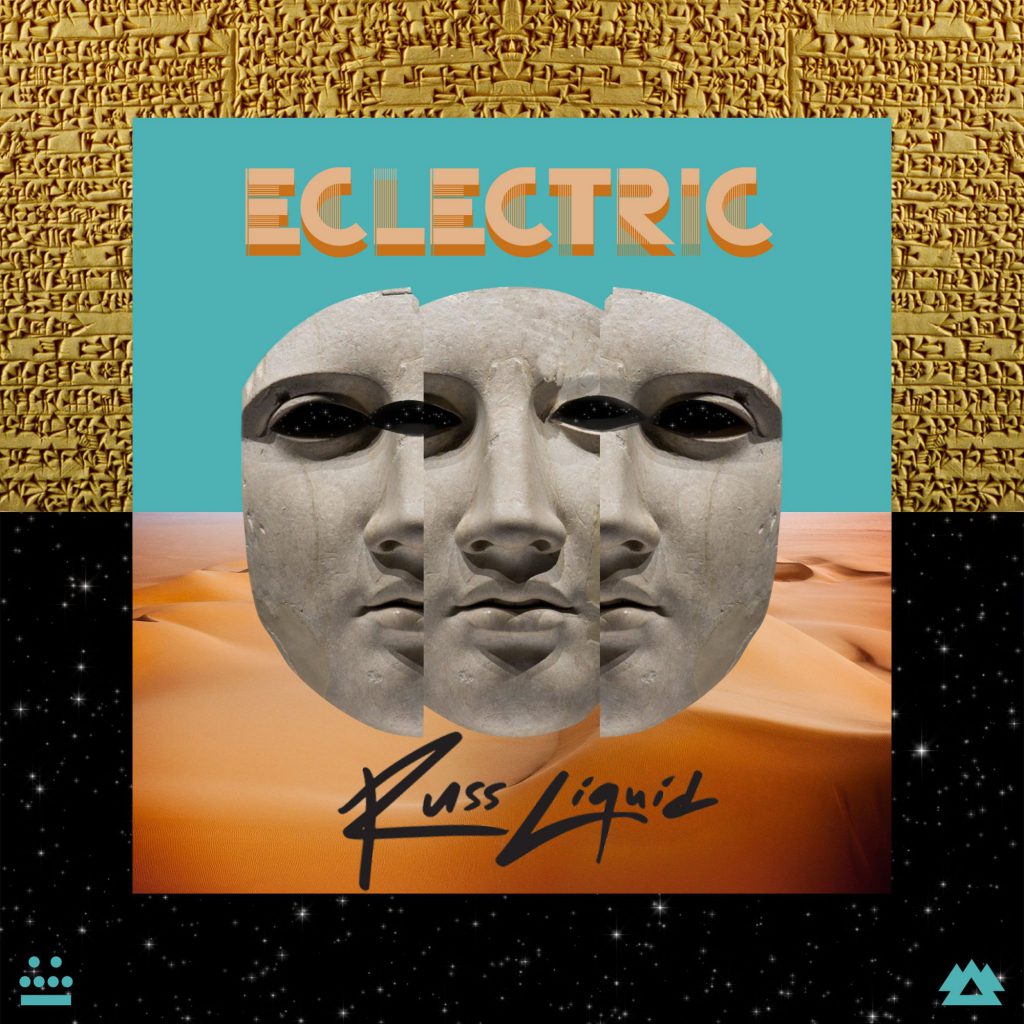 Russ Liquid – Eclectric EP Tracklist:
NISABA
NUSKA
INANNA
DON'T LEAVE ME
GUARDIAN
---
Follow Russ Liquid on Social Media:
Website | Facebook | Twitter | Instagram | SoundCloud