Learn more about electronic music lover Nemesio Alcazar Jr. as he discusses how he fell in love with the genre and what his experiences in the scene have been like around the world!
---
Name: Nemesio Alcazar Jr.
Rave Name: None
Age: 32
Hometown: Livingston, California
Current City: Davis, California
Occupation: Student
Facebook: Nemesio Alcazar Jr.
Instagram: @field.general
---
What was your first electronic music event?
The first electronic music event that I attended was Electric Daisy Carnival in Las Vegas in 2011. Prior to this, I had opportunities to attend warehouse type events during high school, but I was too young and my parents were rather strict so I missed these opportunities.
What/who influenced you to attend your first event?
I would say it was a combination of a change of interests and the rise of social media. I grew up in a rather large Mexican family in which we would regularly hire independent musicians to perform at special events for us such as birthdays, weddings, etc. Due to our size, we couldn't fit in restaurants, therefore, we would host our special events at parks. Outside of good food and family, of course, live music was a staple within our family when we could accommodate it.
My parents, immigrants from Mexico, were disco kids in their heydays during the 70's and some of my earliest childhood memories were listening to disco music or many varying forms Mexican music such as R&B, folk, and Mariachi. My dad has an impressive collection of Mariachi music with some artists that only exist within the smallest circles of music and my mom would have cabinets full of records of her favorite Mexican R&B artists. If I asked my dad to locate a track for me that had a certain emotion such as sorrow or joy, without a doubt he would know a half dozen or so tracks off the top of his head and would know exactly where he has them too. My sister introduced me into hip hop/rap such as Tupac and Jay-Z, and pop-punk rock bands such as Blink 182 and Green Day which, in addition to my parents' influence, began to sway my musical interests in various directions. I have then had the opportunity to influence my younger brothers tastes and now nieces and nephew.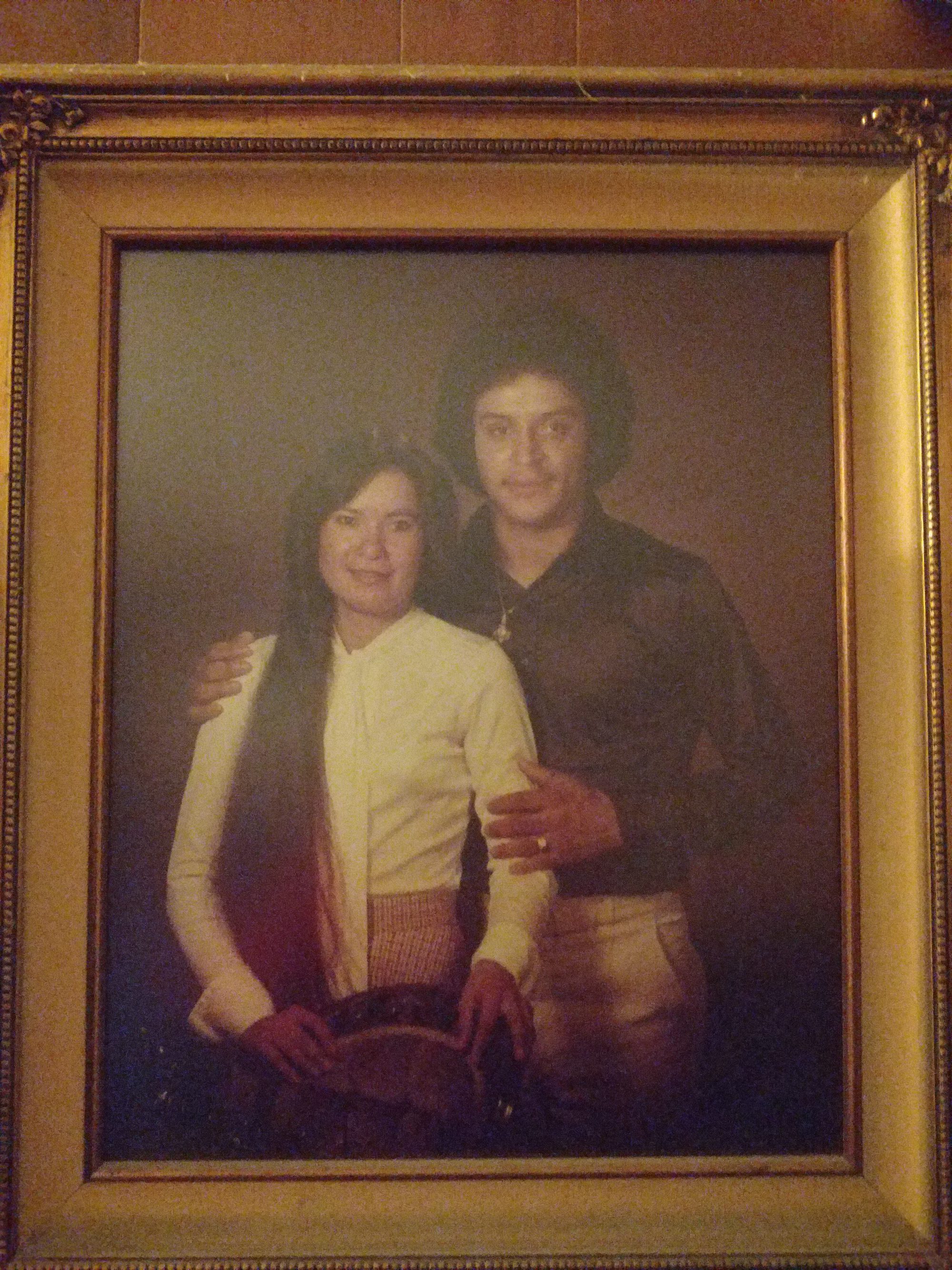 When I was in the 7th grade is when someone handed me a cassette tape full of electronic music. I recall the location and situation rather vividly as this is where I discovered my new love and obsession for electronic music. I remember taking the cassette tape home and listening to it for hours on and from when I first received it and asked the then friend what it was that I was listening to. It turned out that it was DJ Irene behind the decks performing Hard House, which was a popular form of electronic music buried deep in the Los Angeles underground and making its way to San Francisco, but not before this pivotal moment in my life in central California. I remember going home or to my cousins' house or to mine and opening up Napster, Kazaa, Limewire, and other p2p file sharing programs and simply typing in House music, Hard House, Trance, Europe rave, rave, and other keywords while downloading everything that was listed. I simply wanted to learn more and everything there was to know about this new form of music in my life.
Raves in the late 90's in California were rather seen negatively in the media spotlight due to its association to drug culture and experimental sounds that rivaled the current American culture. Due to being in high school and a minor while having strict traditional parents, attending raves was a big no. YouTube was this new thing on the rise and I remember being in class during high school watching all these crazy European rave videos and telling my then classmates to check this out. They would ask me what it was that we were watching and I would tell them that it these crazy raves in Europe, and someday we should go. Later I discovered that these events that I was watching were events hosted by Q-dance and ID&T, genre-defining pioneers in their own categories from the Netherlands.
Most of my friends were attending rock and metal shows through high school, so naturally, I followed them to the likes of Warped Tour, Ozzfest, Mayhem Fest, and various other local shows for many years. Once I became a bit more independent and had more disposable income to do whatever I wanted, I decided to wander over to the electronic music festivals within the USA and attended Electronic Daisy Carnival in Las Vegas for the first time in 2011. The experience was nothing short of surreal and jumpstarted a newfound obsession – attending music festivals all over the world. Some people collect Pokémon, I collect raves. From this moment, the rest is history honestly.
What is one moment from an event that was special and why?
It's incredibly difficult to pick just one, but I'll make an effort to answer this. I would say attending Qlimax at the Gelredome in Arnhem in the Netherlands in 2016 was a special moment in my life. I had already ventured over to Europe for the first time during the summer of 2015 to attend Defqon.1, Sensation Amsterdam, and Awakenings.
My attendance at Qlimax made everything come full-circle from when I first discovered electronic music, to watching these crazy European rave videos, to actually being there. This edition also marked the return of Project One, a duo act rostered by Headhunterz and Wildstylez, artists who I heavily supported, but never had the opportunity to see in their native Netherlands.
Qlimax was ground zero from when this obsession all started and after watching endless hours of music videos for years on YouTube of wild production and equally passionate attendees in the crowd, I was finally that person in the crowd and no longer the person watching it on YouTube.
What is your favorite festival or event?
Defqon.1 or Qlimax, no questions asked. You'll never find so much energy at a single event. One of my favorite parts of Defqon.1 is when you're located off-site in the campgrounds or otherwise and you can hear the thumping of the bass at 150bpm from a distance. It puts a big smile on my face every single time. At Qlimax, from the production and theatrics to the theme, start to finish, expect to be blown away every single time.
Q-dance has created something special here. Both of these events cater to the genres of electronic music that would fall under the "hard" umbrella such as hardstyle and hardcore. These aggressive forms of electronic music are show-driven with a focus on production to the extreme and full sensory immersion. The events are designed to challenge your senses with a tremendous amount of detail and to truly take you for a ride. These Dutch event organizers have simply created something special here and given that these events sell-out year after year, it doesn't take much to figure out why the dedicated community continues to come back annually, myself included.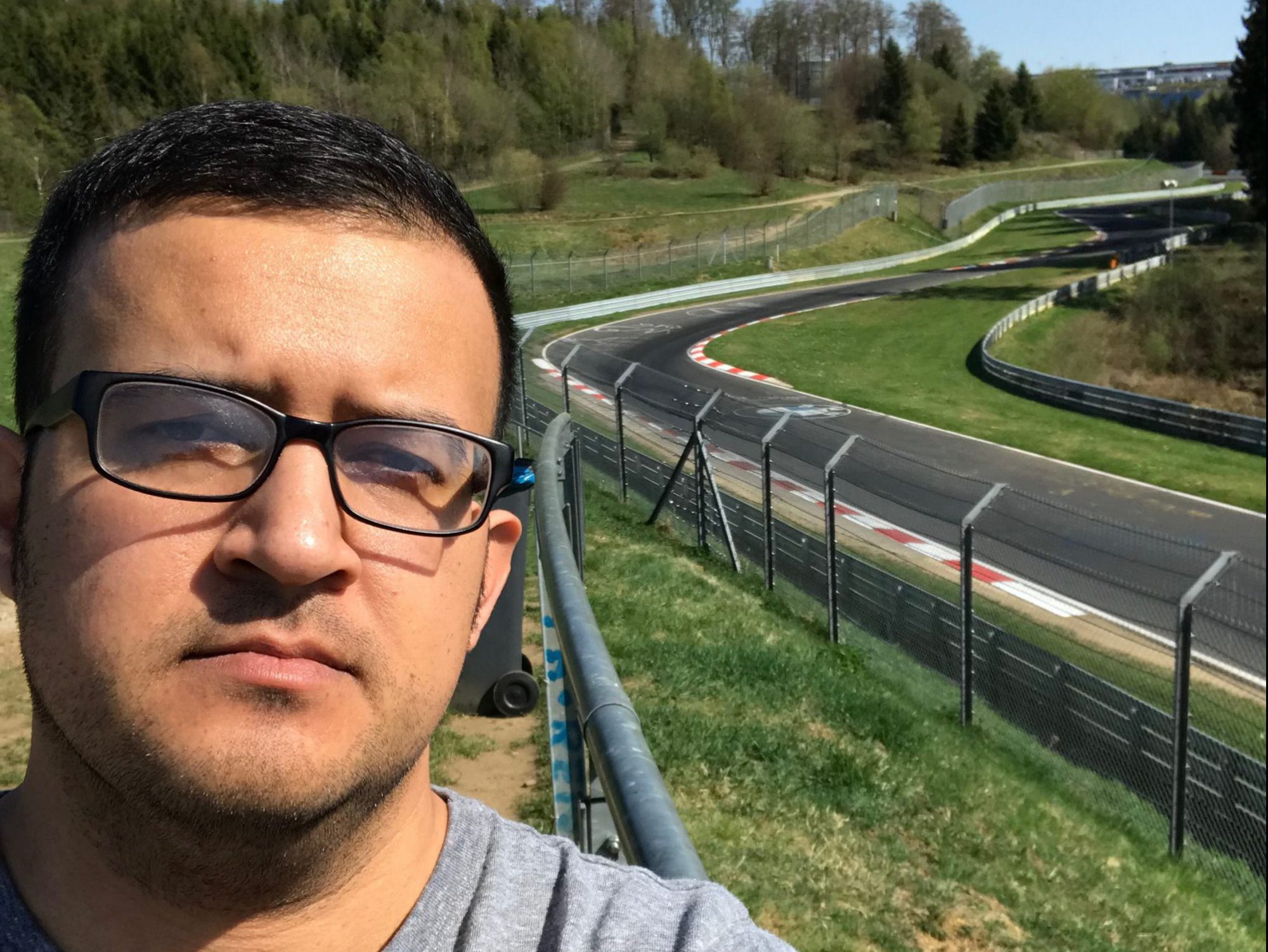 What is your favorite electronic song and why?
Without a doubt, it would have to be Tiesto's remix of Samuel Barbers' "Adagio for Strings".
I was 13 when I first listened to this song and have run into this song at events in various different states and countries. Every single time I run into it, I seem to be a different point in my life and take a moment to reflect on how far I have come with my musical endeavors leading up to today.
The most memorable time I have listened to this song was while attending ID&T's Sensation in Amsterdam at the Amsterdam Arena, given that it was its 15th edition, the community knew there was something special in store. Within the event, there is what's known as the 'Megamix' which is 30 minute (or so) blend of tracks with no DJ present and is synchronized with the many layers of production.
The beginning part of the song involves a melodic segment of violins which then transition the buildup. Naturally, I was expecting to hear buildup, but ID&T decided to include a 100 person or so choir, around 50 choir members on the left side of the arena and around 50 on the right. The echo or the harmony resonated throughout the arena and immediately gave me goosebumps and sent shivers down my spine. I had never seen anything like that and can't imagine I'll ever forget that moment.
Who are your favorite artists?
Within the world of Hardstyle: Crypsis, Headhunterz, and B-Front. Within Trance: Simon Patterson and Bryan Kearney. Within Techno: David Moleon, Chris Liebing, Miss Djax, and Carl Cox. Within Drum&Bass: AndyC, DC Breaks, Hybrid Minds, and The Upbeats. Within House: DJ Irene and Kungs. With many many more that I'm surely missing.
What are your favorite genres?
I appreciate them all, but I regularly invest my money into hardstyle and techno events. Certain massives will have dedicated stages to all the genres within electronic music which makes it fun to wander from one community to the other all under one "roof".
What do you feel your "Identity" is in the electronic music community?
Music is in my blood and electronic music definitely sits on top.
I had the wonderful opportunity to live in the Netherlands for the first half of this year in a city called Utrecht. I was studying abroad through the University of California Education Abroad program on an immersion program at Utrecht University representing University of California, Davis. I would like to give big thanks to all my advisors in the various departments that arranged for this experience to occur. It's been around three months since I've been back and I'm still making sense of what a life-changing experience this was and what it meant to me.
I had the opportunity to dig a little deeper and really immerse myself at ground-zero of the Dutch electronic music industry. I must have had hundreds if not thousands of memorable conversations with dedicated community members, staff, and artists at various shows during my stay. It never became clearer to me what this form of music means to the supportive community.
I ran a 5k race and there was Trance being played on the event speakers. There was House being played at the grocery store while I shopped. Techno was being played on the elevators at various locations. Electronic music is very much mainstream in the Netherlands and it was fascinating to see it first-hand.
For many years I pursued a career within the electronic music industry by quitting my old career and putting myself back in school and had various roles within the industry from managing a blog, being a photographer, fundraising for DanceSafe, an influencer, and eventually having responsibilities for the event TomorrowWorld in Georgia, a satellite event of ID&T's Tomorrowland located in Belgium. At this point, I've realized that it's incredibly difficult, although not impossible, to have a key role within the event organizers leading the industries within electronic music.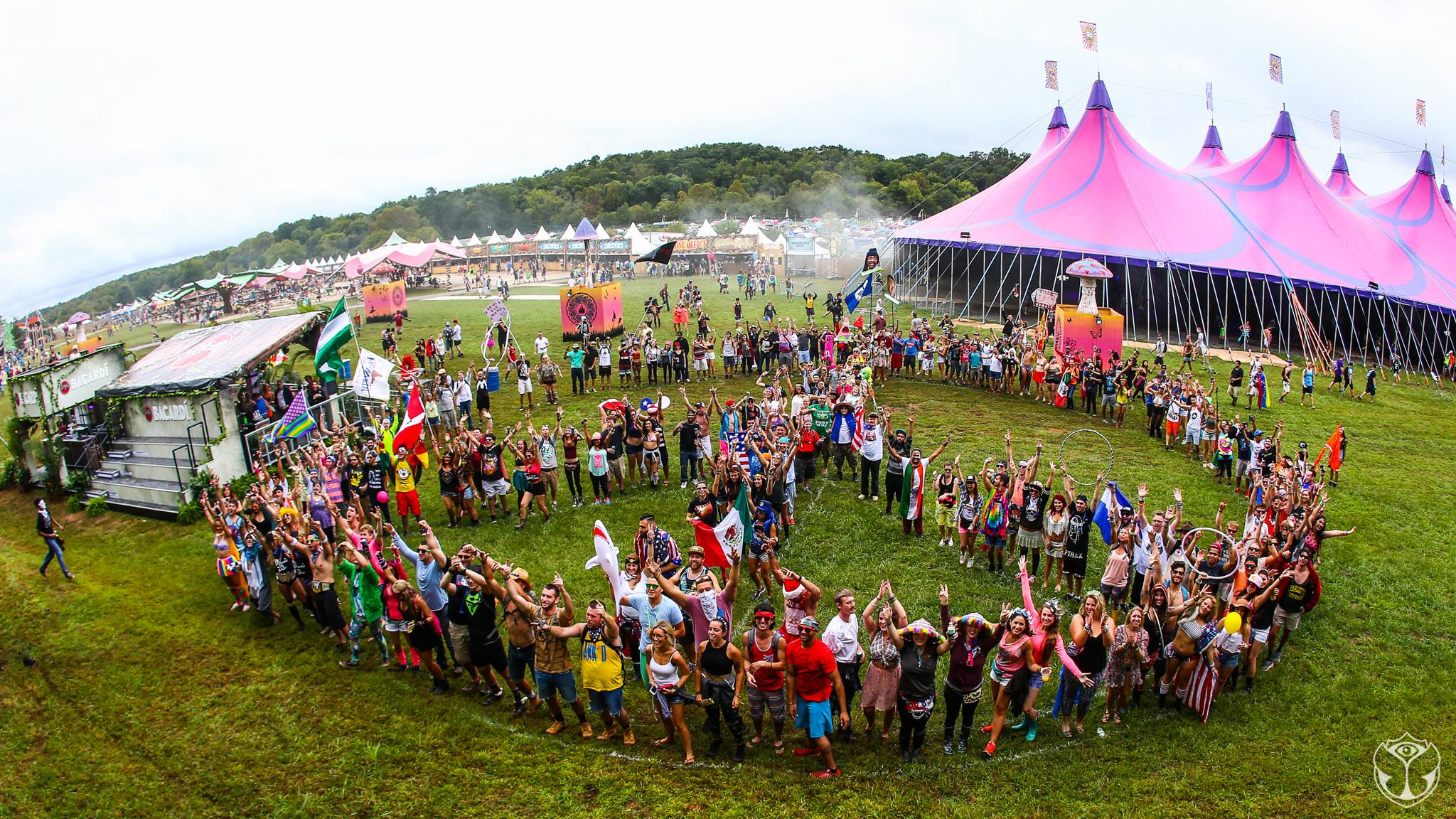 Looking back on this journey, I have made an endless amount of friends who will forever be in my life. Truly what I always wanted was to be a part of this industry forever and I have succeeded there. The frequency of shows has definitely slowed down, but I'll never stay too far away from it. Electronic music is a big part of my identity. One minute I tell myself that I'm done and the next minute I'm thinking, what does the electronic music industry need? At times I envision of channeling my inner Johnny Appleseed and wonder if there's a strategic way of planting enough electronic music seeds in the USA to grow this industry.
I enjoy sharing my perspectives with fellow community members, new or veterans, and recently to my nieces and nephew who witness my viewpoint through social media. I took them to their first show this summer to Outside Lands and enjoyed the fact to share this tradition of mine with them. I have embraced the role of uncle, brother, son, friend or acquaintance along with knowledgeable community member over the past few years.
I have successfully surrounded myself with a serious group of friends and talented individuals who are just as obsessed with the music as myself. I'll always be around.
Is there anything else you would like to add about yourself for the readers?
I remember watching the livestream of Coachella in 2014 and recall a moment when the lead singer of the Arcade Fire made a snarky comment stating "shoutout to all the artists using real instruments". During this time, the main stage was rather empty yet the Sahara tent, where electronic music is being played, was thriving with people. I remember this moment as a signifier that there was a gradual cultural shift and the general American population was beginning to embrace electronic music. The following year Calvin Harris was on the mainstage migrating over from the Sahara tent in previous years.
While he wasn't the first electronic music artist on the main stage at Coachella, this moment definitely made it clear that electronic music was exiting the underground and alive and well in the USA. Since then, artists such as Calvin Harris and Skrillex have won Grammys in America. While rock and rap are definitely the dominant scenes in America, electronic music is gaining in popularity and could potentially be equal to the other prominent genres in the USA in the years to come.
While the commercial side of electronic music is on the rise due to large companies like Insomniac and Ultra, over on the artistic side of things, Burning Man has become an integral role within the most experienced or most adventurous festival enthusiasts along with corporate. There is no denying that there is a new era with technology and what I believe to be a modern-day equivalent of the hippie generation through the commercial and artistic festival circuits.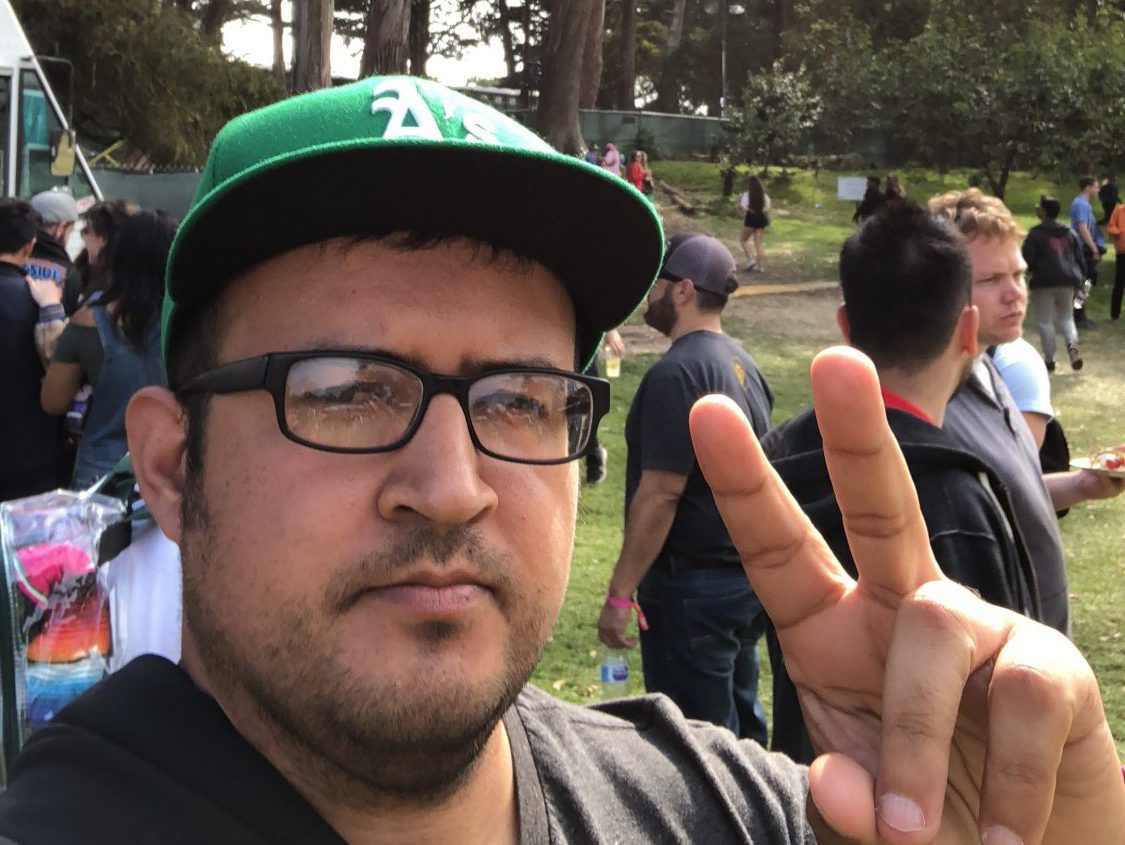 During an incredibly volatile time politically in the USA, there has never a more important time to unite and work together cohesively. I have seen with my own eyes, those that would associate with the far left and the far right getting along just fine at music festivals. There's no correct formula to solve the nations or worlds problem, but meeting in a neutral ground such as a music festival surely could help.
Ken Kesey and a group of friends known as the Merry Pranksters, an iconic group of friends within the hippie subculture, embarked on a transnational trip in 1964 on a school bus named "Further" from California en route to New York. Upon arriving in New York he discovered and stated, "The sense of communication in this country has damn near atrophied, but we found as we went along it got easier to make contact with people. If people could just understand it is possible to be different without being a threat." Perhaps that sense of communication could be found through electronic music or other means. We shall see.
I encourage every fan of this music to dip your feet into various festivals and genres, and explore the world so as long as your budget allows it. It takes time to find your genre of choice and it's only natural for your selection to mature over time.
I want to give many thanks to Tamlyn and the rest of the EDM Identity staff for allowing me to share my story and every individual that I have encountered along the way. Shall we cross paths at a show sometime in the future!
---
Do you want to be featured in our weekly ID Spotlight segment? Click HERE for the submission form!