Captivating without compromising, VALE's Dmitri's Table brings style to the October air with bass and solid production.
---
It is not often I find a varied compilation with a multitude of DnB styles represented, but VALE's latest compilation does the trick. There's plenty here for everyone when it comes to Dmitri's Table – dark, gloomy beats interweave with some old school moods, which offers plenty to find new fans out there in the sphere of bass music.
Released as an homage to Dmitri Ivanovich Mendeleev's work on the periodic table, VALE explains that the album takes form thanks to "elements [which] combine to form compounds. Compounds have different properties from the elements that make them. In many ways, this is reflective of collaborative musical projects."
Grab your copy of VALE's Dmitri's Table now on Bandcamp, and read on for our thoughts on the compilation below!
Listen to VALE's Dmitri's Table on SoundCloud below:
---
First off, this is not a who's who of DnB elites. 
Instead, it's a nine-track compilation of inspiring producers honing their skills into something special.  Take a peek at the tracklist, and you likely won't see a single name you recognize off the top of your head.  Dmitri's Table brings us compounds by artists working together to create something greater than the sum of their parts.
You want to know something? That is exciting. Finding the new unknowns and catapulting forward with something different is a chance to grab onto something equally powerful and unknown.  Quality is the name of my record crate and this compilation has it stored ready to drop to the masses.
If you dive into the deep end, you'll hear the underlying beauty!
Let's examine some of the tracks on this compilation. Waeys x Dayle open the compilation with "Merge," a beautiful ChillHop-inspired tune that morphs in the back half into something more.  Crimes! x Sigrah's "Raveclash" reminds me of the early years of Jungle with its Acid influences.  Missing x Poseidon give vibes that come from the days of Renegade Hardware on "Confusion," while KLIINE x DMR x Walrus Tales' "Eccentric" rolls with the beauty of the Amen break and is heavily rooted in Liquid.  DeeZ x FRQ NCY provides a distorted bass fest with plenty of LFO's on "Mystery Box."
Then there is the standout: "Stages of Depression" by Phizicist x Zain Wolf – one of the more experimental tracks on the compilation.  Opening with a stunning piano sequence and warm strings, the track takes a turn into the darker depths of the mind about a minute and a half in.  I don't want to spoil it, so please, just give it a listen.
Sure, I didn't know of VALE before this compilation, and sure, I don't follow any of the artists on this compilation regularly, but that's the beauty of this industry. 
We keep finding the beauty of diamonds lost in the dust of the wind, swept there by the bigger powers out there.  We follow the huge marketing machines while losing sight of the rising talents left to obscurity.  It reminds me of crate digging at three local records shops back when I first started DJing. You made your sound by what your buyers could hope to get you a copy of in the shop.  You found these obscure beautiful works that astonished the crowd you played to.  That glory is infinitely rendered in this obscure compilation from a small, dark, electronic, bass-heavy label that is trying their best to put forward what they hear as art.
---
VALE's Dmitri's Table Tracklist:
Waeys x Dayle – Merge
DFNKT x GEMO – Wobble
CRIMES! x Sigrah – Raveclash
MISSIN x Poseidon – Confusion
Zimbu x Aagentah – Ethereal
Phizicist x Zain Wolf – Stages of Depression
KLIINE x DMR x Walrus Tales – Eccentric
DeeZ x FRQ NCY – Mystery Box
BONUS: carlo frick x Abelation – Zappified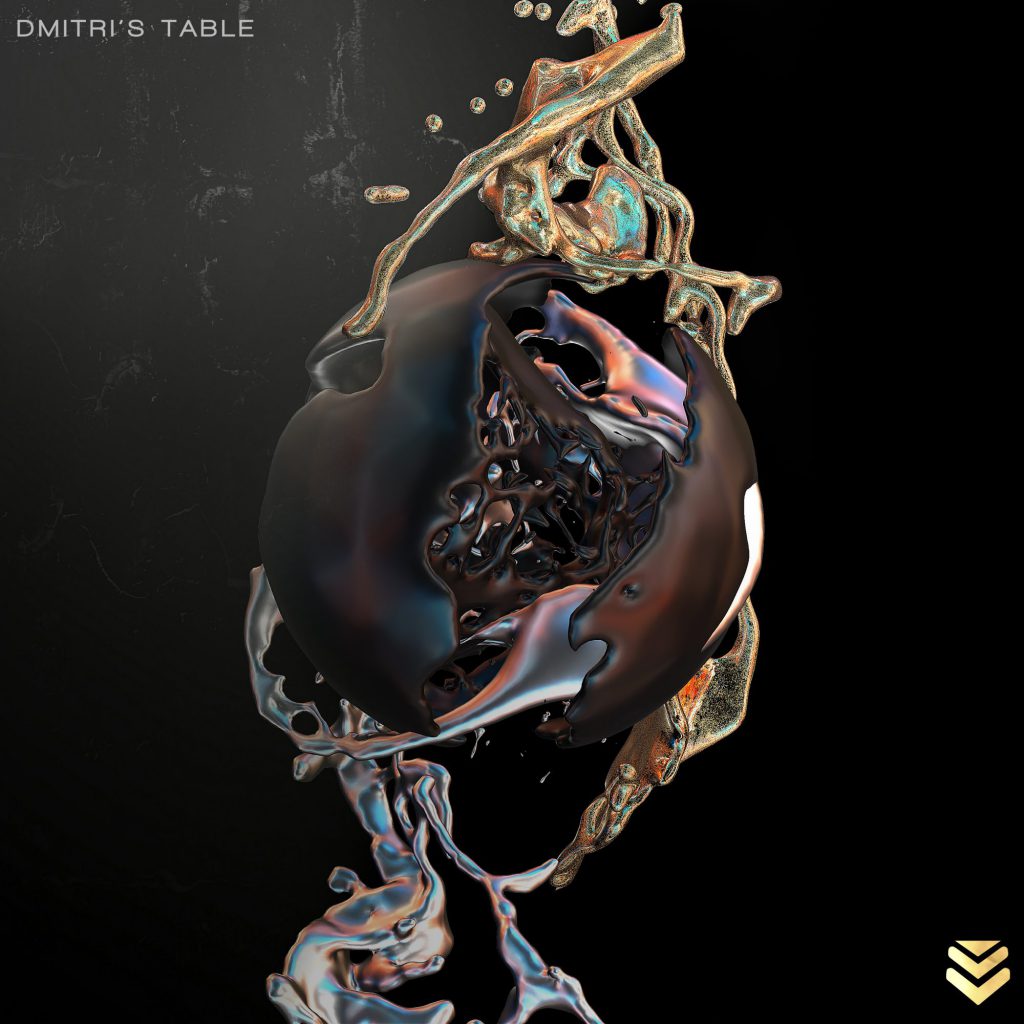 ---
Connect with VALE on Social Media:
Facebook | Twitter | Instagram | SoundCloud | YouTube | Bandcamp