Renowned melodic house artist David Hohme transports us to a spectacular new world with "Without Doubt," out now on Desert Hearts.
---
New York-based melodic house artist David Hohme has made beautiful, melodic house for years, but he really hit our radar in late 2017 with the inclusion of his gorgeous track, "Soft Landing," on the yearly Anjunadeep 09 compilation and the subsequent release of his Soft Landing EP on the label. Ever since then, he's been an artist that we've been dying to hear more from. Today, we got our wish with the release of his spectacular new tune "Without Doubt," out now on Desert Hearts Records.
"Without Doubt" is a breath of fresh air. Gentle, airy chords float in the forefront as the understated rhythm drives the track forward, eventually giving way to a poignant piano interlude. It has the effect of transporting the listener to a serene, otherworldly landscape, unlike anything they've ever seen before – painted skies, undulating hills, soaring birds, and endless sunshine.
Hohme's masterful melodies get a stunning rework by none other than the master of emotive electronic music himself, Rodriguez Jr., who gives "Without Doubt" a compelling new turn. Playing major and minor keys off of one another at the outset and infusing it with sparkling arpeggios, he takes what was arguably a perfect tune and makes it equally captivating in his own way.
Stream David Hohme – "Without Doubt" on Spotify:
Purchase "Without Doubt" via Beatport!
---
"Without Doubt" marks a bit of a departure for Desert Hearts, venturing into a more melodic space. Hohme and the Desert Hearts crew began their friendship playing shows together at Burning Man, and with the label's fifth birthday on the horizon, it's great to see them embracing some new and different sounds.
David Hohme continues his ascent in the electronic music scene, where he has made a career for himself with his transformative performances and extraordinary ability to turn emotion into art. "Without Doubt" is just one more chapter in the magical book of his career, and we can't wait to see what he does next.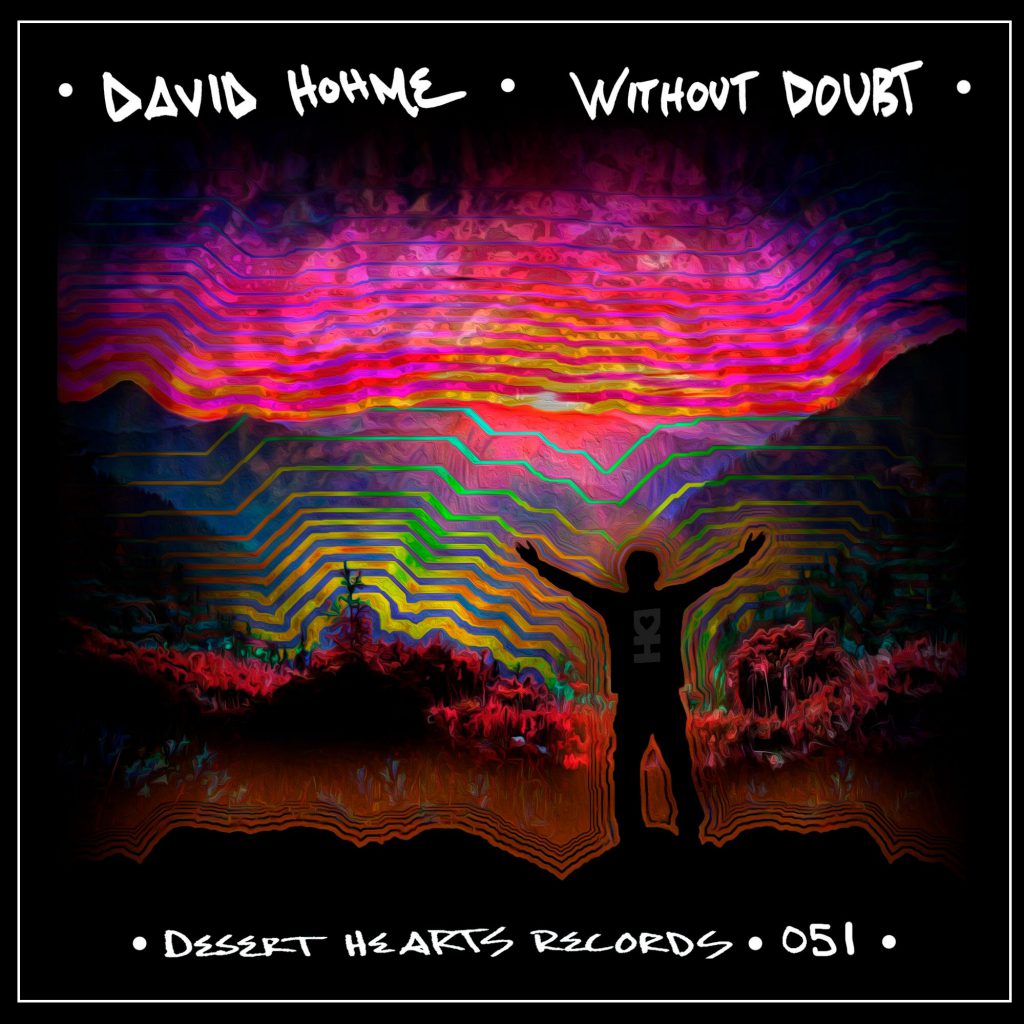 ---
Connect with David Hohme on Social Media:
Website | Facebook | Twitter | Instagram | SoundCloud