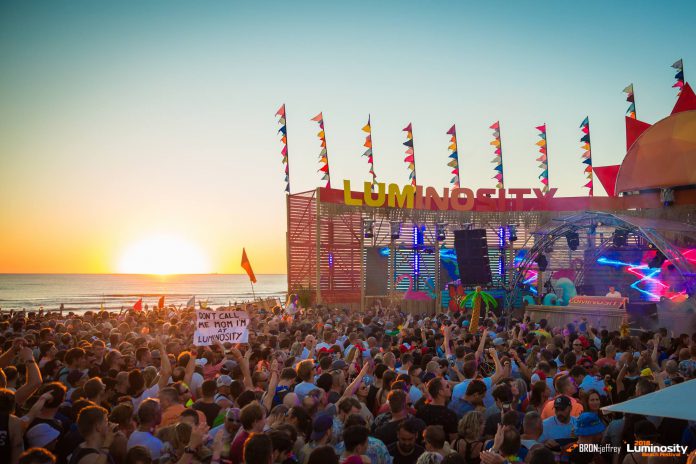 Luminosity Beach Festival just dropped its Phase 1 lineup for 2019! Will you be catching Markus Schulz, Ferry Corsten, Paul van Dyk, and more? 
---
With ADE Week in full swing and trance artists descending upon Amsterdam from all over the world, the Luminosity team had some surprises up their sleeve after building up some hype with the A Night of Unity showcase. That's right, more details have surfaced surrounding the upcoming edition of Luminosity Beach Festival, which is set to be hosted over the weekend of June 27-30, 2019, in Bloemendaal aan Zee.
If you were hoping that the news would be some artist announcements, you're in luck! The Phase 1 lineup has just dropped, and the Luminosity team has already begun to blow us away from the first artists that will be gracing the stage. You can bet that heavy-hitters Paul van Dyk, Ferry Corsten, and Markus Schulz will be taking those in attendance to a state of bliss, but the lineup goes a bit deeper as well!
Joining those three headliners will be Activa, Neelix, Peter Steele, and ReOrder. Anjuna Family members will love to see the inclusion of Oliver Smith at this year's edition of Luminosity as well. After the seriously positive response to the classics sets that got played in last year's edition, the Lumi team have kicked off 2019's lineup announcement by announcing that Signum and Goldenscan will be bringing those vibes to the beach next year. Each of the four days will feature a classics stage, so make sure to stay tuned for more updates!
Tickets for Luminosity 2019 are on sale now and early bird passes have already begun to move quickly! If you haven't bought yours yet, definitely scoop them up soon via their website!
---
Luminosity Beach Festival 2018 Phase 1 Lineup: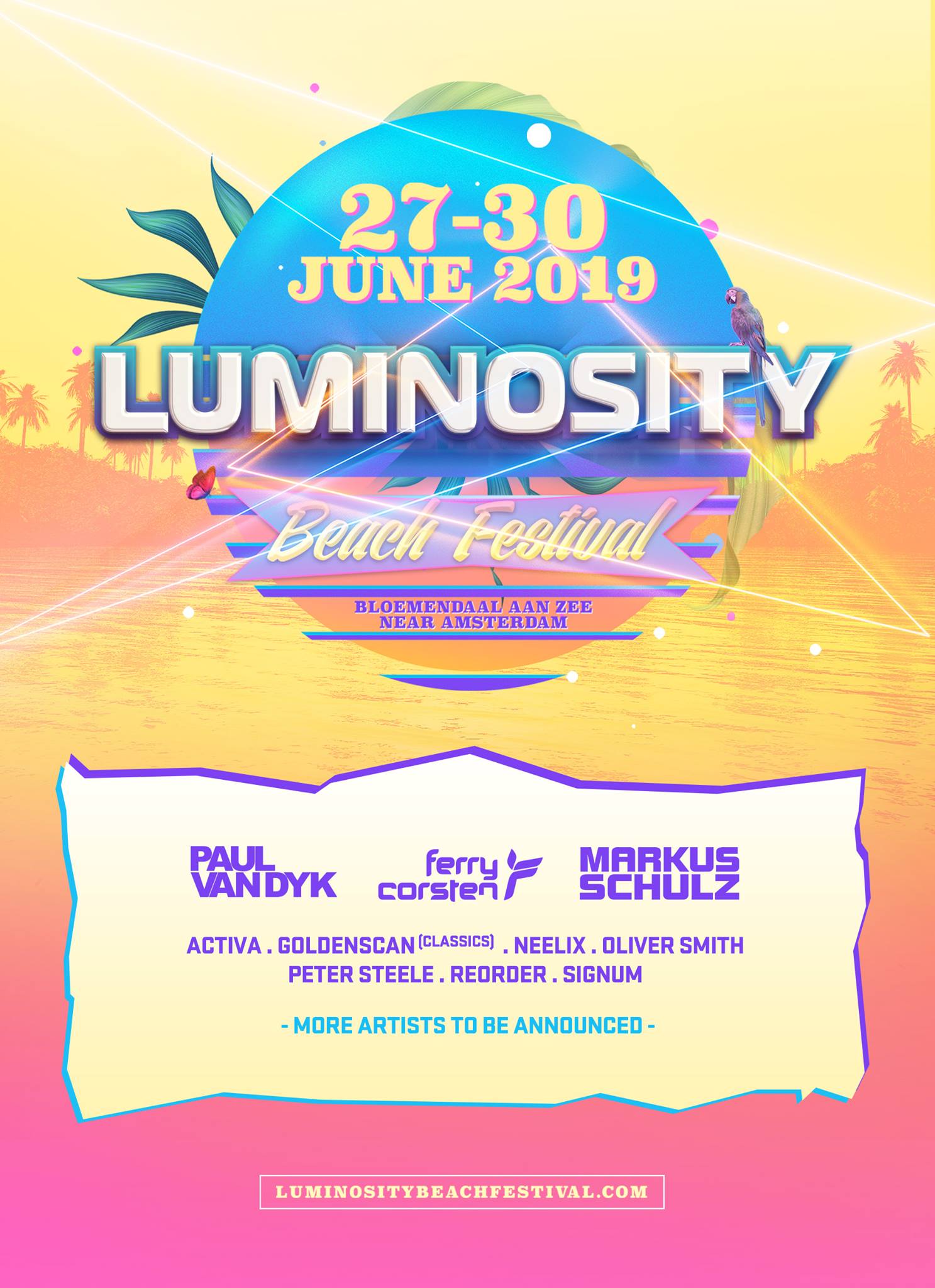 ---
Luminosity Beach Festival 2018 Phase 1 Lineup by Artist:
Paul van Dyk
Ferry Corsten
Markus Schulz
Activa
Goldenscan (classics)
Neelix
Oliver Smith
Peter Steele
ReOrder
Signum (classics)
---
Connect with Luminosity Events on Social Media: