Learn more about Fluencee as he chats about the Foxgloves EP, where his dream venue to play at is, and where he grabs a late night bite to eat in Los Angeles!
---
Born in Philadelphia but making Los Angeles his home, Jason Heffler aka Fluencee, has been on a rise to the top with his original songs and remixes that blend the worlds of dance music with pop stylings for an infectious sound. Having been bullied throughout his childhood because of his lifelong stutter, he decided to speak fluently through his music, giving him both the inspiration for his name and the push to succeed as an artist.
Since launching his career, Fluencee has made some seriously stunning original productions that have left listeners in awe. Most recently he dropped the Foxgloves EP, which features five absolutely powerful tracks, but he also has released a string of unreal remixes for artists like The Chainsmokers and Louis The Child as well. Aside from his productions, he has also taken the stage at major festivals like EDC Orlando along with shows like Life in Color and club nights at Avalon Hollywood, attracting audiences across the continent.
Coming in hot off the release of the Foxgloves EP and remix package that was dropped as as well, we caught up with Fluencee for a quality chat. Read on for a look into his career so far and listen to his exclusive guest mix below!
Stream EDMID Guest Mix 138 || Fluencee on Mixcloud:
---
First of all, congratulations on the release of the Foxgloves EP! We've been absolutely digging the tunes. Can you walk us through what the production process was like for the tracks on the EP and how you built the release?
Thank you! I really appreciate that. This record has been in the making for over two years, so the production process was long and sometimes painstaking. Finding the right vocalists was the toughest part. I wanted to find people who pour their heart into their lyrics and execute them with intensity. Lilianna and Bri both have that quality in droves and they absolutely crushed their vocal features.
The Foxgloves EP also received some quality remixes to give a new spin on the original tracks. How did you go about selecting the different artists for the official remix EP?
Quality is an understatement – the remixes are flat-out next-level. I reached out to a select number of artists I've been keeping an eye on this year who all have super unique sounds. Instead of pigeon-holing the remixes into my sonic world, I wanted them to be as diverse as possible across numerous genres. Major shout out to dwilly for his remix of "Unattainable." He is crazy talented.
What is one message that you'd like listeners to take away from the Foxgloves EP?
The underlying message is that you need to do everything in your power to keep those you love in your life. It's easy to let friendships and relationships fade away, so when you find someone you want to keep around, you need to do something about it.
Texting and Facebook messaging doesn't cut it; call your mom on a random Tuesday and tell her that you love her. Or take your best friend out for margaritas and tequila shots when they get a promotion. Little random acts of kindness will score you true companions for life.
Aside from your own original work you've put the Fluencee touch on tracks like The Chainsmokers' "Somebody" and Louis The Child's "Better Not". Is there a certain way you approach remixes or pick out tracks you want to touch up?
I look for potent, emotional vocals to build around. Those are the songs that are most relatable for listeners. That's why I was so excited when Alex and Drew gave me a shot at remixing "Somebody." Love 'em or hate 'em, but The Chainsmokers are lyrical masters. And they are as humble and talented as they come.
What has been one of the biggest struggles you've faced so far in your career, and how have you battled against it or overcome it?
Definitely my stutter. I got bullied a lot as a kid, and it only got tougher as I grew older. Reading aloud, making a presentation, trying to convince employers in job interviews I can communicate fluently – it's all a struggle. So after years of hiding behind it and trying to suppress it, I finally decided to own it. And now I use it as the driving force behind my music.
If you could take the stage and play a set anywhere in the universe, where would it be and why?
The Colosseum. I visited a few years ago and was nerding out the whole time. I'd have no shame about it either, I'd be screaming "WE ARE SPARTA" before every drop and doing the thumb up or thumb down thing Joaquin Phoenix does in Gladiator. And I'd rock armor and fur on stage and be like "are you not entertained? ARE YOU NOT ENTERTAINED?!"
It's late as you leave the club in LA on a Saturday night. Where are you heading to if you want to grab a bite to eat?
I'm looking for the nearest hot dog stand. But not the traditional ones where you grab a quick hot dog – I'm looking for the makeshift carts where the person is straight up hustling, grilling dogs and brats on a street corner, with onions, peppers, relish, ketchup, mustard, toasted bun. Those are the best.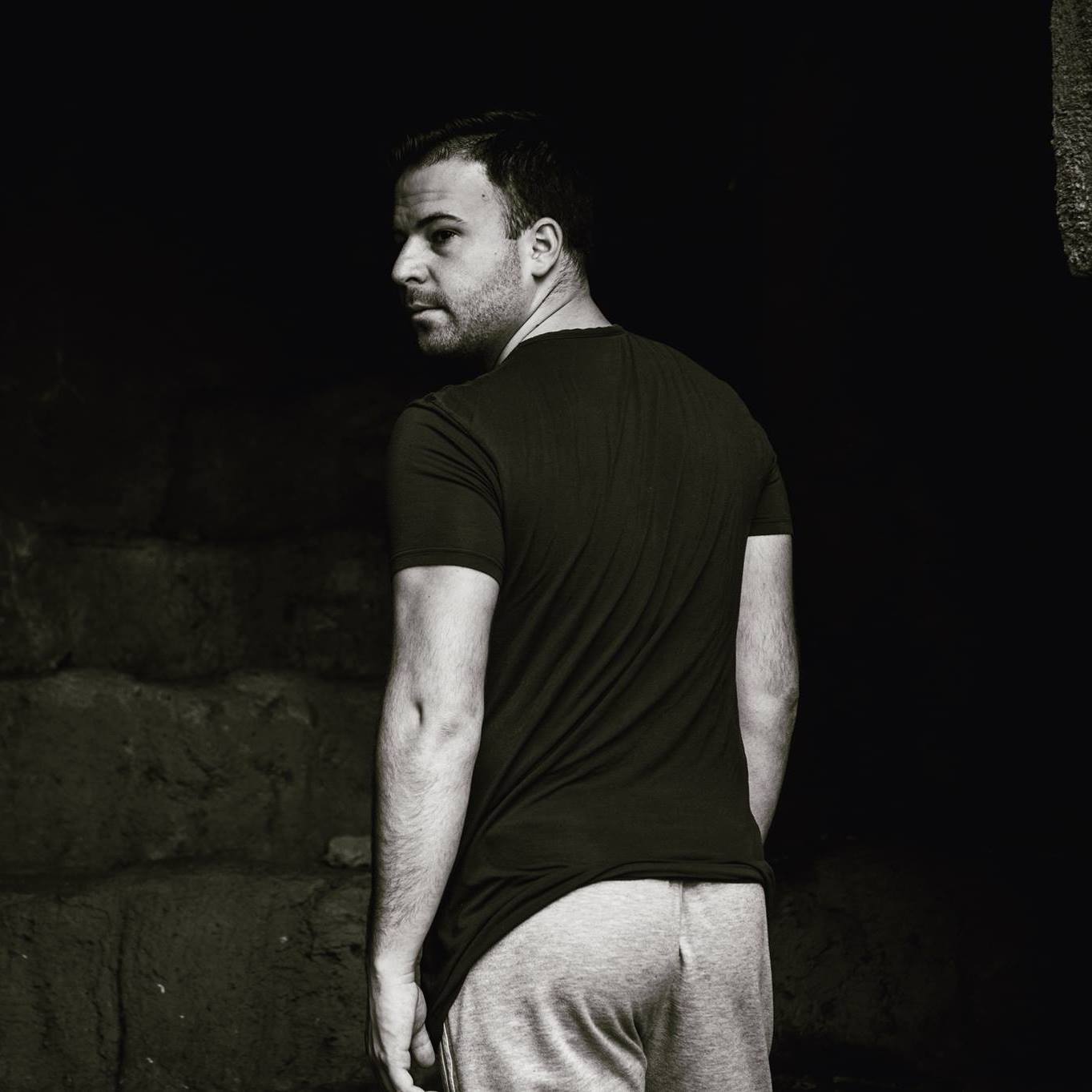 What are some of your passions or hobbies outside of producing and playing music?
I'm originally from Philadelphia so I'm a diehard Philly sports fan. I am overly competitive and unnecessarily brutal when it comes to trash talking and my friends can't stand me on Sundays. I'm also a huge dog person so I naturally spend an exorbitant amount of time scrolling through my Instagram feed looking for puppies.
With the final months of the year upon us, what has been your favorite moment so far?
I went to the Super Bowl in Minnesota to watch the Eagles beat the Patriots! May or may not have cried my eyes out when we won.
Finally, if you could transform into any breed of dog, which one would you choose?
A doodle. Growing up, I had two poodles named Bow and Arrow. Can't make this stuff up!
---
Follow Fluencee on Social Media:
Website | Facebook | Twitter | Instagram | SoundCloud | YouTube