True to form, Dirtybird heavyweight Justin Martin delivers a massive dancefloor weapon in the form of his remix of Strafe's "Set It Off."
---
Every so often, an artist pulls out a track that is destined to be a smash from the second it hits the speakers. Perhaps that was never more apparent than with perennial Dirtybird favorite Justin Martin and his truly game-changing remix of 1980's electro star Strafe's "Set It Off," which made its debut to considerable fanfare (and, as is commonly the case with Justin Martin's reworks, some serious questions about whether it would ever actually get released because of the samples).
Well, fans need wonder no more, because this week, we were treated to not just one but two spectacular remixes of "Set It Off," meaning that we can all rinse this track until the words stop making sense and we don't even know what house music is anymore. The release marks the first time that a dance music artist has ever been granted permission to use the track and also marks Justin Martin as the renowned track's first official remixer.
Dirtybird family members will no doubt recognize the first track as the version they've come to know and love as part of Justin Martin's recent sets. As if that weren't enough, we have also been gifted a second, never-before-heard version in the form of the "Justin Martin Party Starter Remix," a spacey, tech house-infused take that takes us on a hypnotic journey through space.
Stream "Set It Off" (Justin Martin Remixes) on Spotify:
Stream Set It Off (Justin Martin Remixes) on SoundCloud!
---
Even the artwork is something special, with Meow Wolf artist Nico Salazar a.k.a. Future Fantasy Delight designing a custom piece that features an 808 drum machine – a huge part of the original "Set It Off."
If you haven't had a chance to catch this one live, you're in luck – Justin Martin is in the midst of his Set It Off Tour, which will touch down in notable venues like Chicago's Sound Bar, Detroit's Magic Stick, Miami's Space, and even Suwannee Hulaween and Meow Wolf. Don't regret missing what will almost certainly be one of the best shows of 2018 – snag your tickets now at dirtybirdrecords.com and we'll see you on the dancefloor!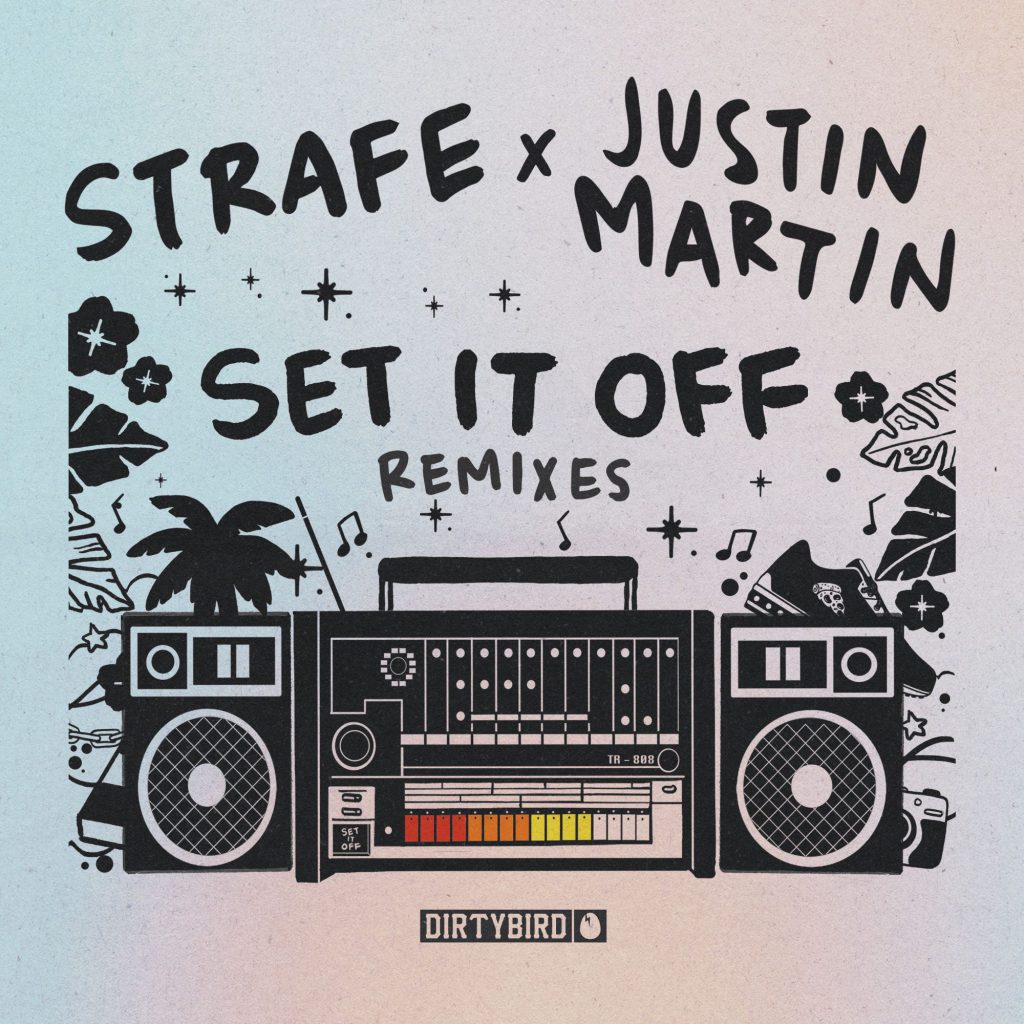 ---
Connect with Justin Martin on Social Media:
Facebook | Twitter | Instagram | SoundCloud