In its sophomore edition, Goldrush Music Festival brought along a stacked lineup that was paired with solid production! 
---
For the second year in a row, Goldrush Music Festival provided a lineup that was alluring enough to get me to drive out to Arizona. They featured quality artists from some of my favorite genres and I was amped. After experiencing the debut of the festival last year, I was also stoked to see what would be changed for this year's edition.
My group arrived at the venue shortly after gates had opened and luckily none of the lines were very long. In fact, it took me less than 15 minutes to go through will call, security, and ticket check. As we entered the venue there were some very familiar pieces from last year's edition of the festival, but I also immediately noticed some new additions and modifications as well.
Changes to the layout make a huge difference in how a festival feels.
Something that stuck out quickly was that the layout was noticeably different from last year, which helped with the flow of people moving throughout the venue. Rawhide Western Town is the perfect setting for Goldrush, as it is already decked out with thematic elements that transport you to a different era. The ground itself did prove to be problematic at times, though, as it was covered in dirt and dust that was kicked up consistently by shufflers who would be encompassed by a cloud of dust.
The first stage I arrived at was The Hideout stage, which was pumping out house beats and looked like a corral. The barrier surrounding it was literally made by an old western wagon and its entrance was a type of wooden bridge, making it fit perfectly into the theme of the event. The stage itself reminded me of a Pueblo balcony, as it featured colorful lights that gently alternated colors and while adorned with Baja-style rugs.
As we walked deeper into the venue we came across the single water station. Although there was only one it was never really crowded because there were ample spouts to go around. Across from the water was the familiar gold letters spelling out Goldrush, a great opportunity to hydrate and get your photo shoot in with your crew.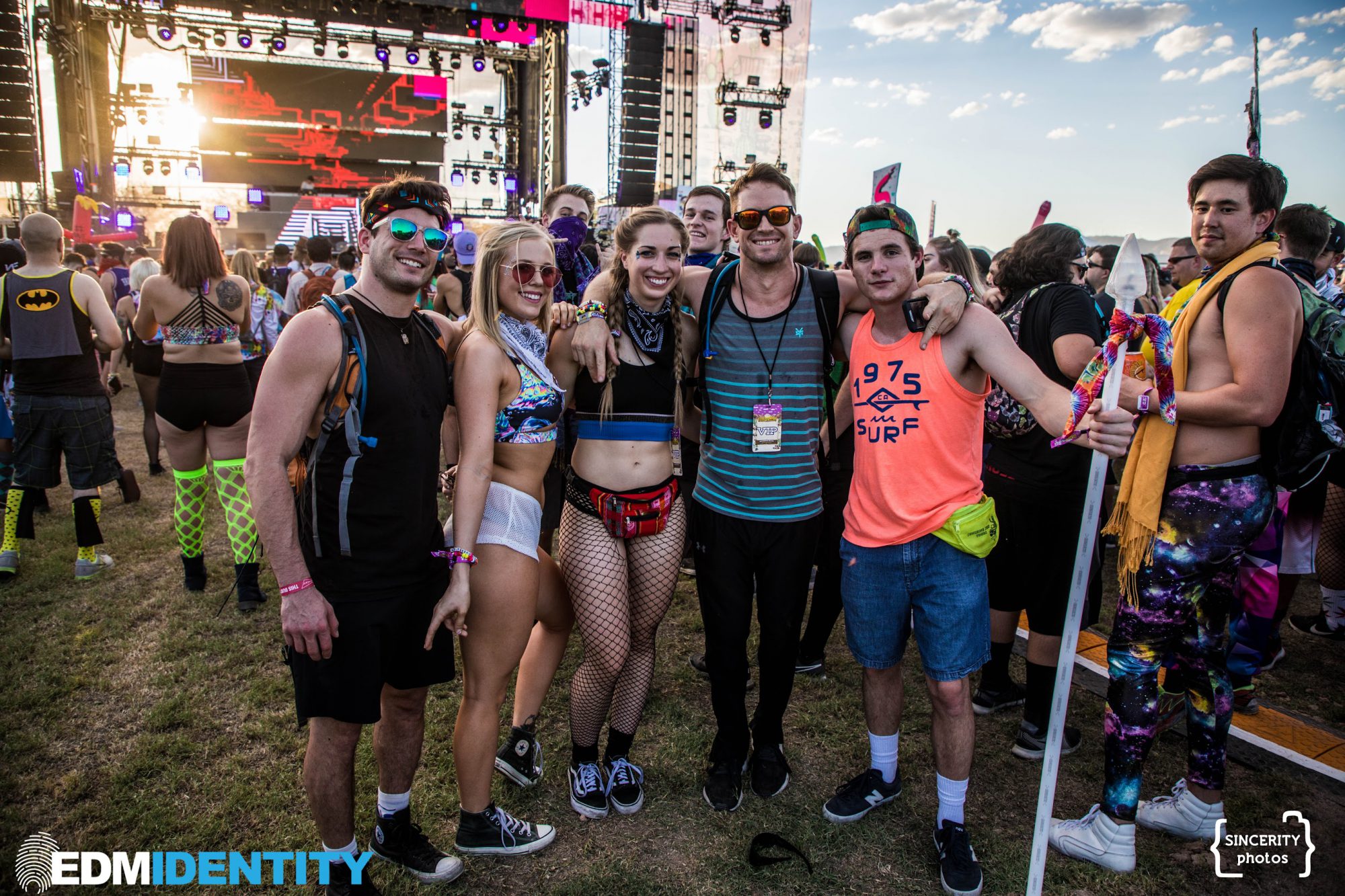 Also inside the venue were various vendors selling, pizza, ice cream, candy, and various other festival foods. There were also many more selling light toys, scarves, hats, and of course the official merchandise as well. It is always great to have a variety of options at a festival, and Goldrush did a great job at giving attendees some choices to make.
The Pioneer Peak stage was where we would get some major wubs from Squnto, Virtual Riot, and Liquid Stranger on the first day. The area was mostly made of rock and the entrance was hardly lit, so it was definitely a slight risk entering the area. The stage was tall and featured impressively bright LED panels and the design of the area ensured that sound reverberated when it was full adding to the bass head appeal.
Of course, the Goldrush Stage acted as the main stage for the festival, which would play host to the biggest names that we would be catching all weekend long like Deadmau5 and Chris Lake. We arrived just in time to catch Codeko, a producer I had been following but finally got to see for the first time. His remixes are fun to dance to and sing along with and he even played "Silence", a personal favorite of mine.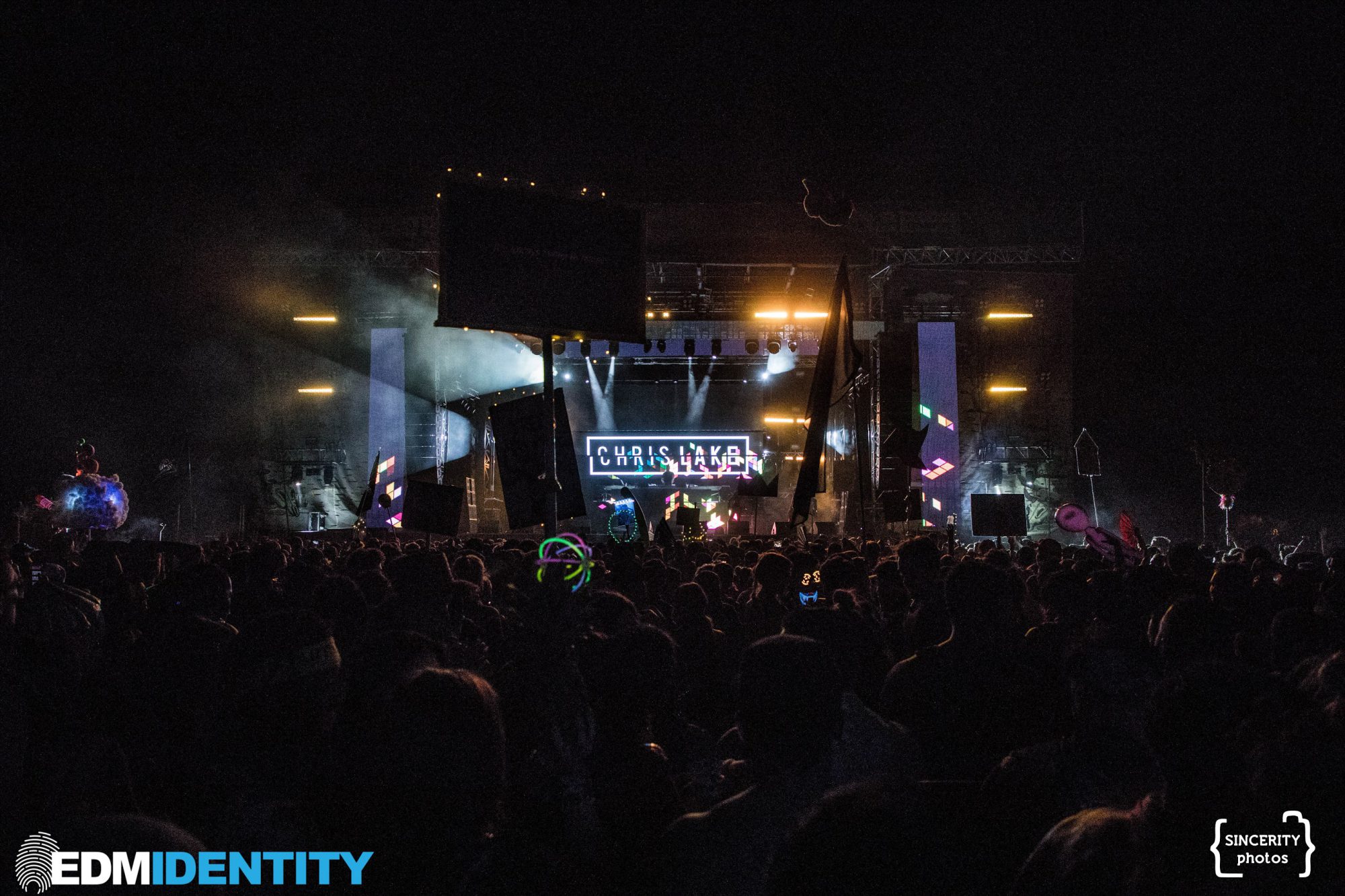 Chris Lake really stole the show the first day at the Goldrush Stage.
Codeko was followed by Said the Sky, an artist I've been obsessed with since I just saw him at Lost Lands. His set hit me right in the feels and everyone around me was belting out lyrics. It was one of my favorite moments from the weekend.
Next was Chris Lake, who is someone who I have seen multiple times this year, but at Goldrush, his set was very different. It was a darker, more obscure set than I was used to but trust me, I enjoyed it thoroughly. Some of the Dirtybird fans who were around me suggested he was trying new things for Dirtybird Campout West the following weekend which I was very inclined to believe.
We ended the night with another favorite of mine, deadmau5, who brought his impressive Cube 2.0 to the festival.
I had seen the cube in the past, but putting it on a stage made it seem so much bigger than I had ever thought. The fact that the stage itself was only barely taller than the cube showed off just how massive it truly is.
It was quite the sight seeing deadmau5 tower above everyone in the crowd, taking his place just under the rafters near the spotlights. I danced away while he dropped some of my favorite tracks, making for a perfect ending to the first night of the festival.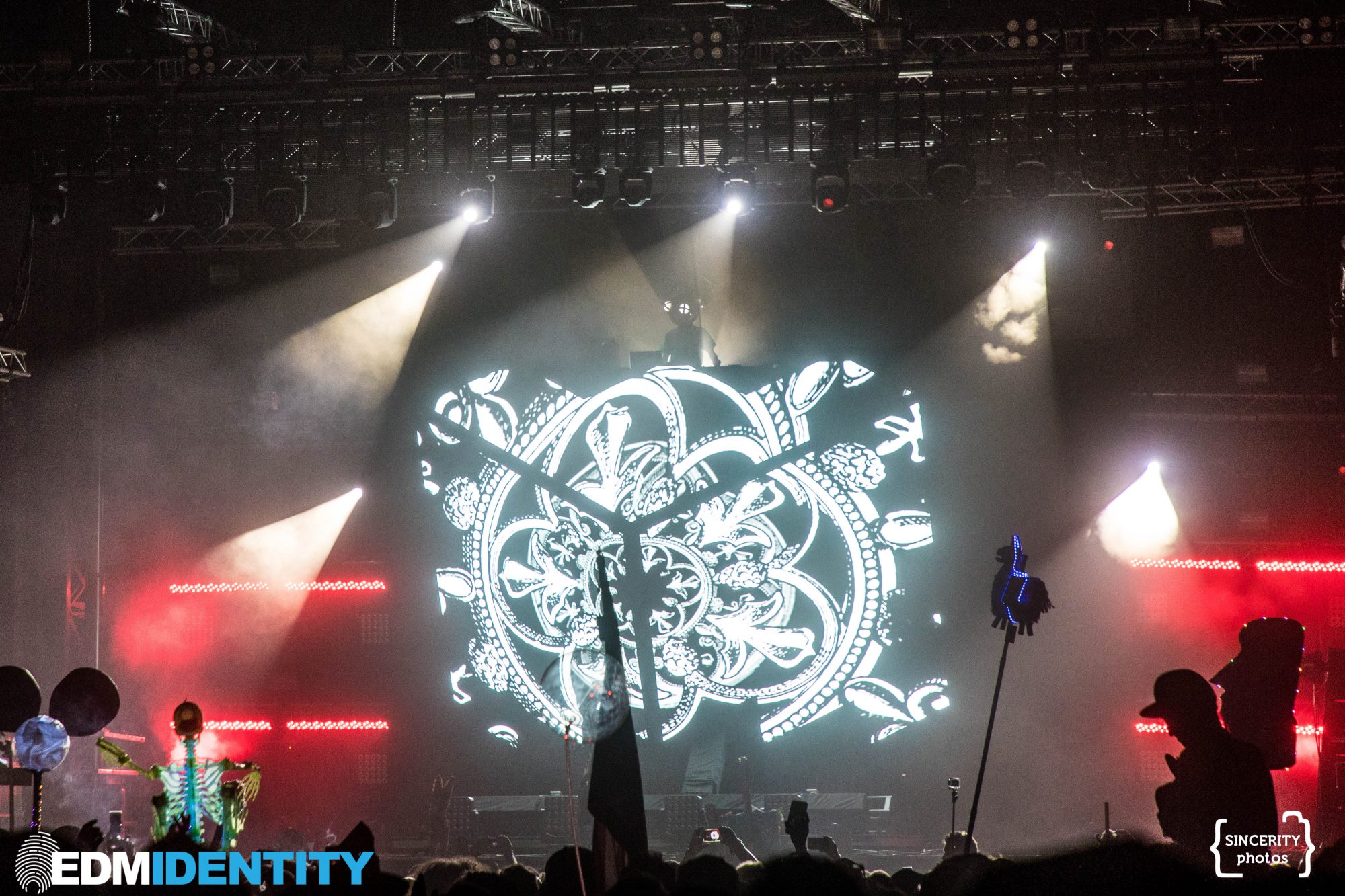 It was sprinkling early on the second day, but a little rain never hurt anyone.
In fact, the light rain really helped with that dust situation from the first day. I mean, I get that the Wild West was dusty but I would rather be slightly wet than coughing up dirt all weekend long too. The rain continued all through the night which actually added quite a bit of magic to the sets that were played. Additionally, a few artists made it known that this was their first set in the rain, making it that much more special and memorable for us and them.
With so many great sets to see, I was definitely splitting my time between sets on day two.
One of the standout sets that I saw was from Ekali, who is always a great time and his performance at Goldrush was no exception. He once again blended melodic with dub and bass in a way that only he can. From there, we headed over to Pioneer Peak to catch the first half of Tokimonsta.
Luckily they had created a makeshift canopy to protect the equipment. Her visuals were spectacularly put together, and featured moments of black and white spectrums and then exploded into colorful galaxies, all of which complemented her bass and hip-hop style. At some point, I noticed an explosion of white masks with bunny ears. I'm sure they were handed out during the set and now my personal mission is to get one at one of her shows!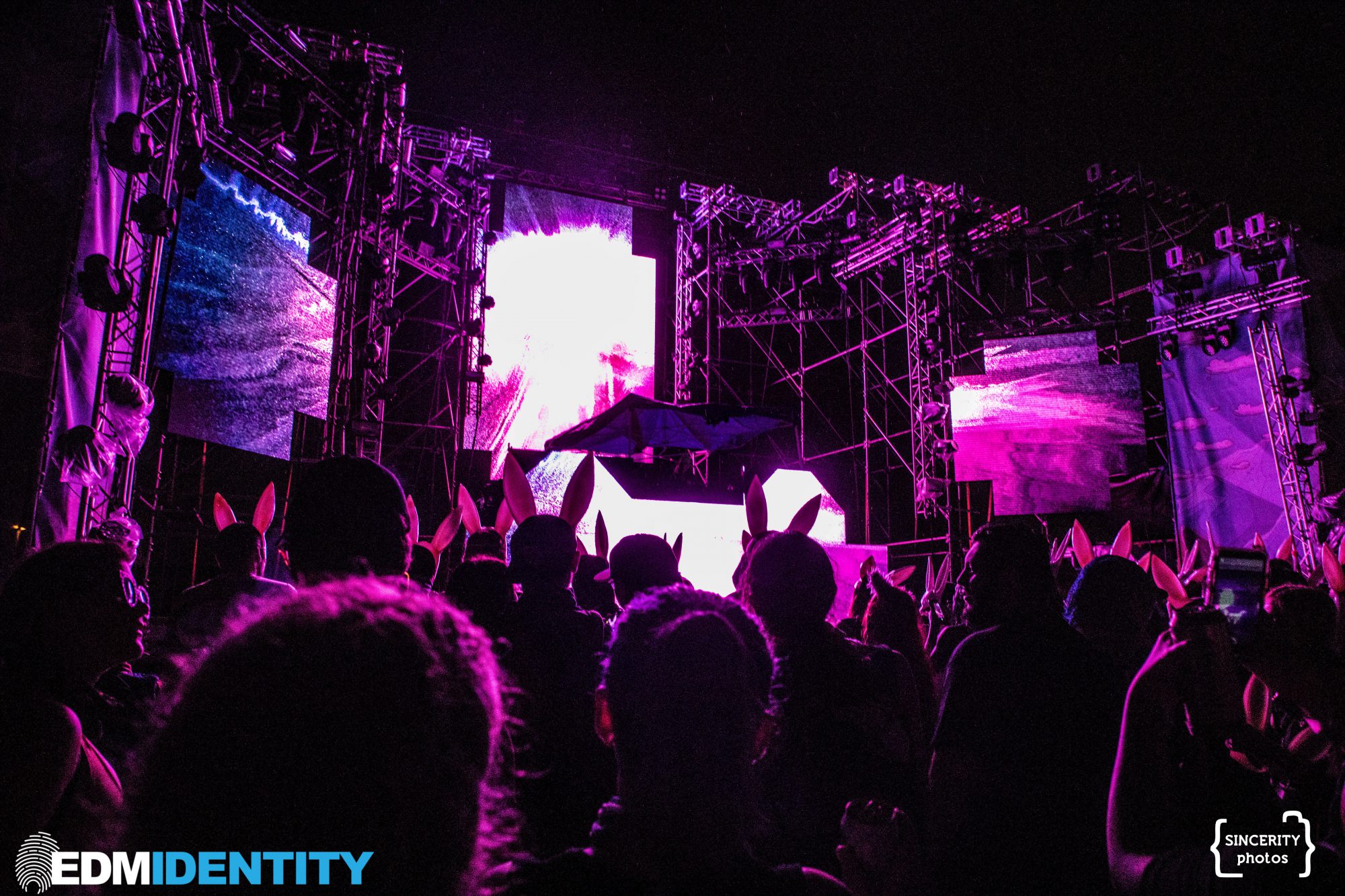 I closed the festival out by catching Louis The Child, dancing at the Desert Hearts takeover, and getting blown away by Illenium!
Louis the Child has truly embraced the production elements of their set, pairing the music perfectly with their neon crown and pyrotechnics. What stood out the most to me was that their fans were present at the set in full force. You could hear every word to every song they played out being sung by the audience, which made for a surreal atmosphere.
Although I was having a blast at that set, I was drawn away by the Desert Hearts crew who were hosting a massive takeover at The Hideout. Featuring the stylings of Mikey Lion, Porky, Marbs, and Lee Reynolds, it was truly a party as shufflers from all over were congregating to dance away throughout.
I raced back over to the main stage to begin the end of my night with Illenium, whose set was by far one of my favorites of the weekend. If you haven't caught his live set yet, you definitely should, as it features instruments that really bring his music to a different level.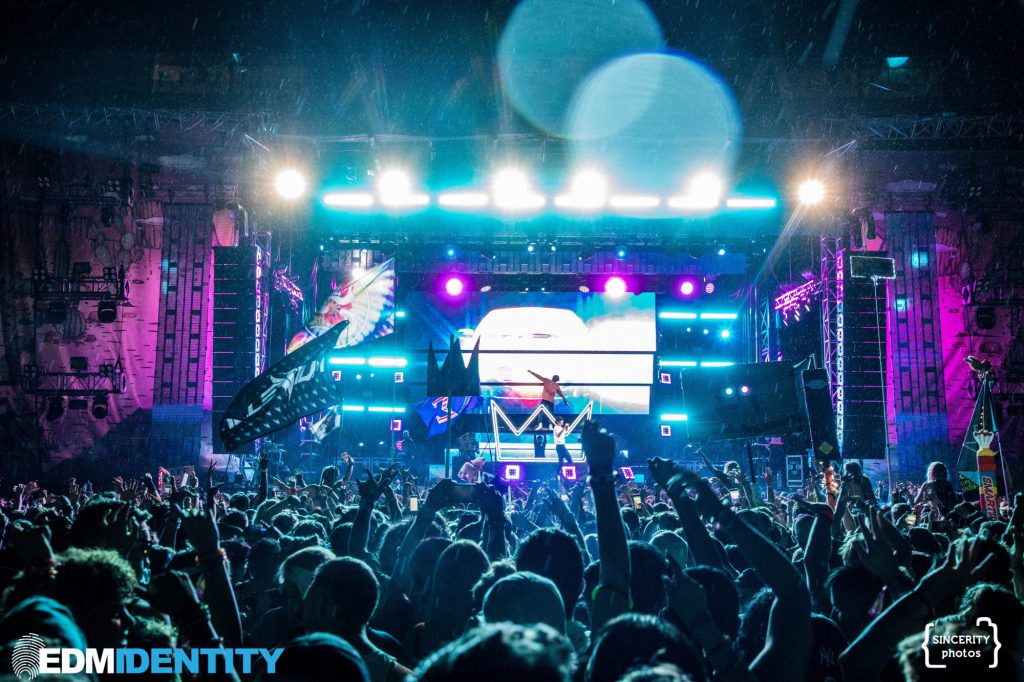 Goldrush Music Festival had everything you could have asked for in a festival.
From start to finish, Goldrush was a fantastic journey into the Wild West that allowed for me to headbang and dance the night away. The growth I've seen at the festival from last year to this year is impressive and I hope that they will continue to grow even more for future editions. I am already making my plans to be there next year, and if you're looking for a solid festival to attend with some quality names in dance music, you should too!
---
Connect with Goldrush Music Festival on Social Media: