The Aurra / Shades EP offers a groovier, toned-down version of Tchami's pioneering Future House sound. 
---
Tchami fans and Confession stans have been eagerly awaiting a new track from the Future House maestro and label boss since his collab with Brohaus this past May. Lucky for them, Tchami has unleashed not one but two songs last week as part of the Aurra / Shades EP.
While Future House fans thirsty for towering synths and bassy drops might be disappointed, the EP is an exciting step in a new direction for Tchami, focusing more on chilling you out than hyping you up. Listen to the Aurra / Shades EP below or on your favorite streaming platform, and read on for my take on the two-track offering!
Love Tchami? Catch him on the CONFESSION North American Fall Tour that kicked off earlier this month!
Stream Tchami – Aurra / Shades EP on Spotify:
---
"Aurra" isn't the strongest track on the EP, but it's good enough.
The EP starts with "Aurra", the more Tchami-esque of the two. A bouncy, fun House tune, it's anchored by a soulful vocal sample and a backyard-party energy. There's only one problem, and it's the same problem Tchami's had all year: an unsatisfying drop. Here, it's a fun and fuzzy head-bobber that can't sustain the four-minute runtime. It's just too simple, without any sort of twist or progression or satisfying hook to keep it interesting, and by the end of the first chorus, the song is basically finished. By that point, you already know exactly how it's going to end.
Still, it's a good enough song, and I'd take ten "Aurra"s before a "My Place". It just pales when compared to "Shades".
"Shades" ends the EP on a very strong note — and a tantalizing glimpse of the future.
"Shades" is a complete success. Utilizing the vocals to a much more interesting degree than "Aurra", it weaves them into every moment of the song. During the verse, they're unprocessed, raw, but come to the chorus and they become chopped up, stretched out, danceable and fun. It pairs those obscured vocals with mellow beats to evoke a strong theme that almost felt like a story. More so than "Aurra", "Shades" feels like a time and a place: a long drive, perhaps, or a night spent gathered around a warm fire. It feels like the perfect fall song: chillier than what you'd expect, but still carrying with it some of that summer fun.
Coming in at only around eight minutes, Aurra / Shades EP is agonizingly short. More than any other Tchami song released this year, it left me wanting more. I would love to see a whole album exploring this sound, or at least a few more songs. Despite his darker, bassier work, this EP — lighter and fresher than ever before — already feels like a new Tchami classic.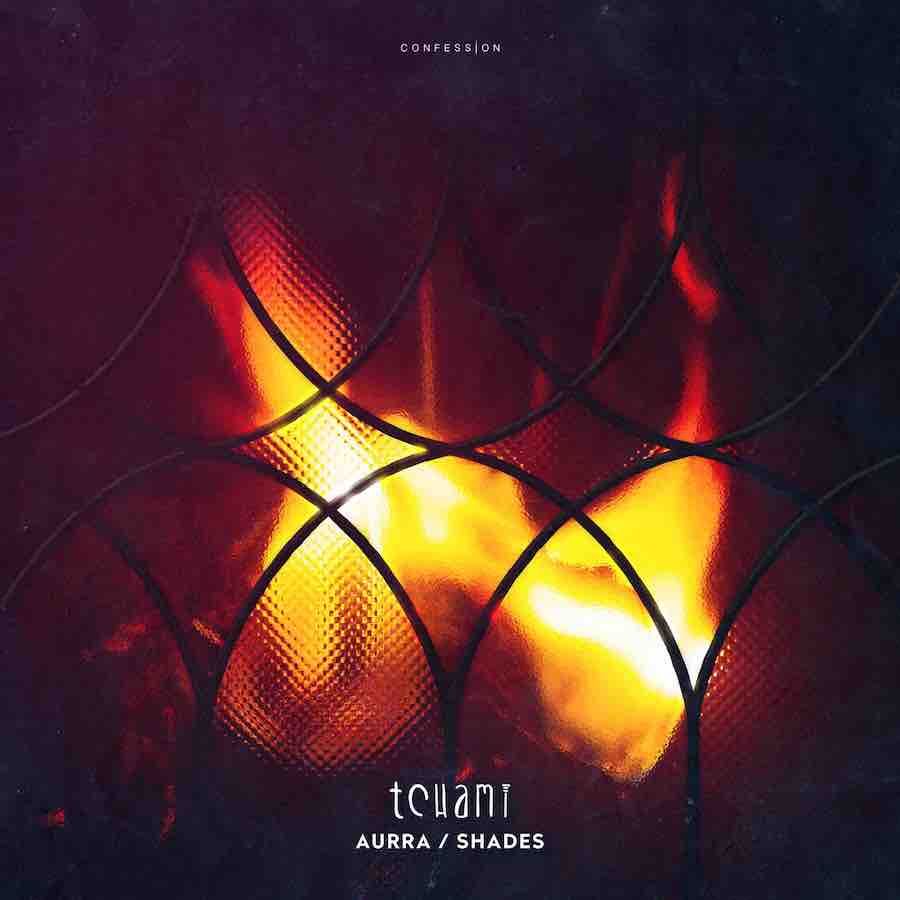 ---
Connect with Tchami on Social Media:
Facebook | Twitter | Instagram | SoundCloud