Shane 54 graciously gifted his time to talk music, the evolution of International Departures, and personal growth through some of his darkest days! 
---
There is simply no question that boundless creativity and unyielding passion for his craft run rampant through the body, mind, and soul of Shane 54. With the inclusion of a new visual experience for his beloved International Departures radio show, the buzz around the Hungarian electronic dynamo continues to grow. As a solo artist, Shane 54 has truly hit his stride and as he continues to deliver club floor anthems like his most recent tune with Cubicore called "Out Of Time" featuring Eric Lumiere, the future is looking brighter than ever before.
Now, it has not been all rainbows and butterflies as Shane 54 has been dealing with quite a bit of life struggles. Parting ways with longtime group member Myon, divorce, and drinking issues have certainly made his ride a bit of a bumpy one. But, the beauty of his story is that he has come out of the shadows stronger and more driven than ever before. In honor of his continuing and flourishing success we just had to have a chat with one of our favorite artists. Read on below to get the skinny on some of his most recent achievements and more!
Watch Shane 54 International Departures 444 – The Audio Visual Experience on YouTube:
---
First and foremost, congratulations on your continuing success as a solo artist. We will touch on the struggles in a moment but first I would like to know… what have been some of the biggest highlights in your career since embarking on your individual path? 
Thank you. Yeah, it's funny, some of these things seem to come through when I need them the most.
The first was my first solo show at Exchange in LA. It was just a few months after going solo, so feeling the love and the energy I got from the crowd was incredible. There's nothing quite like it. I'm also proud of what I've been able to do with International Departures, my podcast, and radio show. I hear from people all around the world who use it as a soundtrack to their life; be it running a marathon, studying for a Ph.D., or pre-partying for the night.
A little while ago I began adding visuals to it and started making it into a full one-hour weekly video show as well. As for musical highlights, I feel like my best material is now taking shape. My last single Budokan made it onto Armin's ASOT Ibiza compilation, and of course, the latest highlight was getting one of my absolute favorite male voices, Eric Lumiere, writing and singing the top line for "Out Of Time", my latest single with Cubicore.
You have been very candid about your struggles with alcohol in the past and as someone who has come out the other side stronger and more focused than ever, what is some advice or words of encouragement that you can offer to others dealing with the same struggle?
When you're touring, it's so easy is to fall into this routine of being oblivious to how much you're drinking, mainly because alcohol is always there. It's very easy to abuse and misuse without even realizing it. The moment you start using it as a tool though – whether you use it to get through a hard period of your life, or to avoid dealing with a tough situation (this latter was more in my case) – that's when trouble comes knocking.
I can safely say that I rarely drink now, which doesn't mean I never do it, but I'm really careful not to drink more than I can safely handle. I learned my lesson the hard way, and I can only encourage anyone finding themselves in a situation where they're unable to stop or cut back, to take advantage of the resources that are out there. There is no shame in asking for help.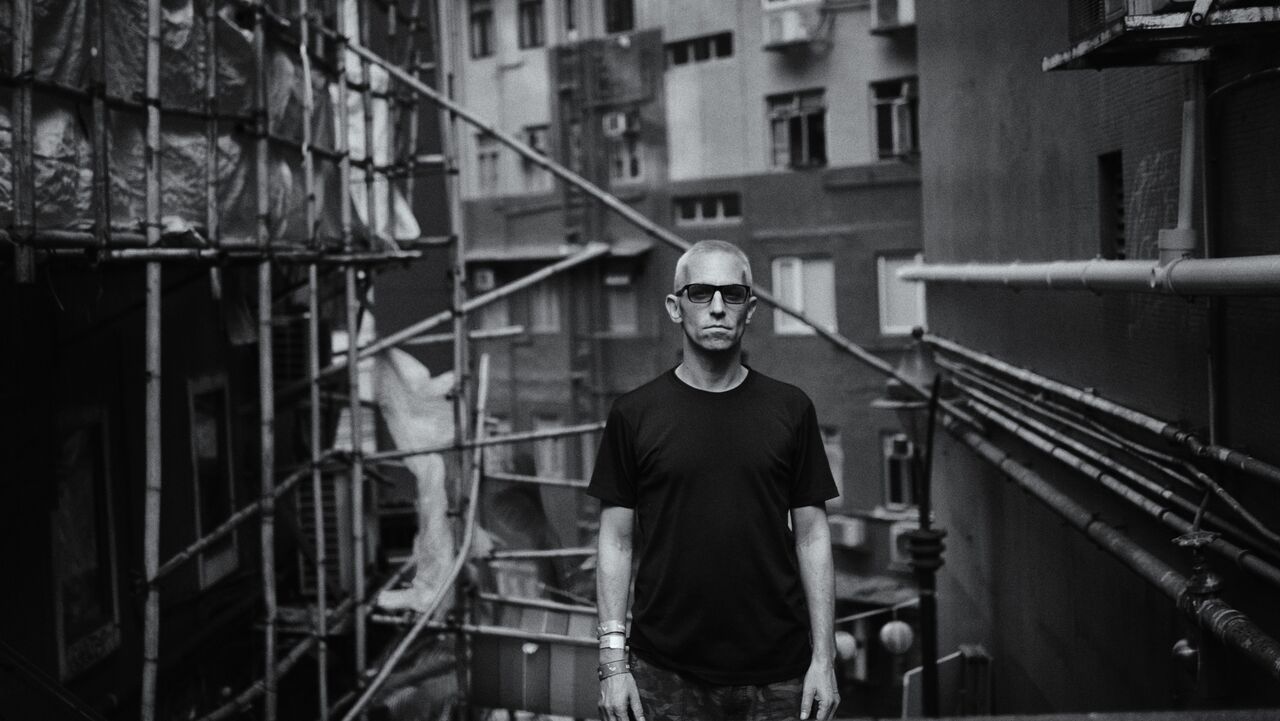 Do you feel that there needs to be more focus on mental health and alcohol/drug dependency within the industry and in your opinion, what needs to be done in order to promote healthy living in an industry that runs rampant with a "turn-up" focused attitude?
A big part of the problem is that most people don't recognize the signs of dependency until it's too late. We need more dialog about that. Of course, everyone should have a good time, but the more that dependency is openly discussed, people will hopefully know what to watch out for and spot possible warning signs in their own life.
I can't help but feel that your new single with Cubicore called "Out Of Time" featuring Eric Lumiere is dripping with personal inspiration drawn from your recent experiences. Can you touch on what the lyrics mean to you on a personal level?
This is why I love collaborating with incredible people. I didn't write the lyrics. Still, Eric's first demo touched a nerve that I didn't even know was there. It was this moment when I immediately knew this song was special. It talked to me on such a deep, incredibly personal level. This is a song that HAD to happen. I'm so extremely grateful for these gifted people that share their talent so we can make something truly outstanding. "Out Of Time" will always be special to me.
Music is by far one of the best platforms when it comes to healing the body, mind, and soul. When you produce a brand new track like "Out Of Time", in what ways do you hope it affects your listeners?
The age-old question for any artist is whether you satisfy the crowd by giving them what they're familiar with or do you follow your own instincts. I need to feel good about the music I make first and foremost, so when I'm making music, I have to have faith that it will find its way to the audience's heart. If the hairs stand up on my arm when I hear it, and if I want to hear it again and again and again (which I definitely do with "Out Of Time"), then I know it's good and it will happen.
Another track release that has been making waves is of course, "Budokan". In true Shane 54 fashion, you have paired it with a visually stunning music video that we simply can't get enough of. If we were to dive into your mind as you were editing the video, what would that thought process look like and what are some of the challenges that came along with that project?
Budokan (Nippon Budokan to be precise) is one of Japan's most famous venues, built in 1964 for the Olympics, but later used by music artists, there are dozens of live albums called "[Band X] Live at the Budokan". It's pretty much like Madison Square Garden of Tokyo.
As a kid, listening to some of those albums, Budokan (the word) always had a magical tone to me and I always thought it would make a great song title. Because of the song's name, it was obvious to me that Japan would be the theme, so I spent days going through, literally, hundreds of Creative Commons videos and basically made a video mashup using all of these totally different clips, weaving them into a cohesive video that I felt matched the song.
It was so much work, but I love making videos and I love editing them. It's a different process than making music, but still, there are so many similarities in the creative process. I'm not a filmmaker by any stretch, but boy, it felt like I was. I'll definitely do more music videos, and who knows, one day I might even do it for other people's songs too.
Just a couple weeks ago you were invited to mix Anjunabeats Worldwide. For those of us on the other side of the speakers, can you give us the inside scoop on the start to finish process involved when taking on a guest mix task of this caliber?
My first guest mix for Above & Beyond was in 2005 when their show was called, Trance Around the World. Ever since then, I've always felt that I owe Above & Beyond and their listeners something a little extra. Their audience really knows music and making something that will surprise them is a challenge. Of course, I LOVE challenges. So I spent a lot of time on that mix and made one of my favorite mashups ever.
"Rocket Science" had just come out, but it would've been way too easy to put it in the set by itself. I asked Somna if I could have the acapella to his latest song with Blüe Eyes, which I put over RS but as I got to the breakdown I knew it needed more. I then took the breakdown of Oliver Smith's then-new single, "Foundation" and replaced Rocket Science's break while I kept the vocals from Somna's song on top. The first time I heard it, the candy in my mouth fell on the floor, along with my jaw. I just love those moments, when an idea becomes reality and it works even better than you anticipated.
So we can't talk Shane 54 without mentioning International Departures – The Audio Visual Experience. It is such a cool idea to marry radio with video and you have taken this concept to the next level. What made you gravitate in this direction and do you believe that we are looking at the future of dance music radio?
When I was a kid, MTV had a show where they added weird video footage to DJ mixes. I can't remember the title, and it was pretty late on weekend nights – kind of something for people winding down after partying. At that time, I was mesmerized, and if I think about it, I've always wanted to do something like that for the radio show.
This, of course, is a huge undertaking, since I not only have to compile the music each week, but also find footage that works with it, and edit it all in such a way that it's taking you somewhere the music alone doesn't. I'm constantly searching for the same kind of awe I had when I was a kid, and this is a lot of fun for me right now. Eventually, I see integrating these visuals into my sets.
Shane 54 fans are some of the most passionate and loyal fans on the planet. If you could say one thing to all of your fans out there what would it be?
It might sound corny, but it doesn't make it any less true. Their constant support and love keeps me alive as an artist. To be honest, I can't just say one thing. I can't distill it into one sentence. They mean the world to me and they give me the fuel to do what I do.
Finally, what's up next for you? Any plans on stretching your creative legs even further on the audio/visual front?
Well, there will be lots of new music of course. I have a new song that I'm finishing at this very moment, and two more collabs are also in the works. The next step on the audio/visual front will be how I can integrate these new visual elements into my live show. It's easier now to imagine what kind of visual world I'll be taking with me on a tour.
---
Connect with Shane 54 on Social Media:
Facebook | Twitter | Instagram | SoundCloud | YouTube