Dirtybird Campout West 2018's Birdhouse lineup is nothing short of on point! Below are some artists you don't want to miss!
---
Are you getting excited yet? Dirtybird Campout West 2018 is upon us and with their new location at the Modesto Reservoir Campgrounds in Northern California, things are looking up for the little festival that could! This year, the lineup is as stunning as ever. Whether you want to get down and dirty to the swag-tastic urban vibes over at Bass Lodge, or are looking for something groovy, quirky, and tripped out at The Birdhouse, Dirtybird Campout has got you covered!
As this will be my second experience at the campout, the first being over at their east coast edition, I am literally foaming at the mouth in anticipation for the insanity I know will unfold over the course of the weekend. In honor of our upcoming expedition into musical mayhem, I would like to unveil my top five must-sees at The Birdhouse. You will find me shaking my tail feather to the house and techno rhythms that have guided my life this past year. Read on below to see who I have picked, and I will see you October 4th as we kick the party off with Patrick Topping, primed and ready to set the pace at the preshow!
Maria's Dirtybird Campout West 2018 Top Picks at The Birdhouse 
---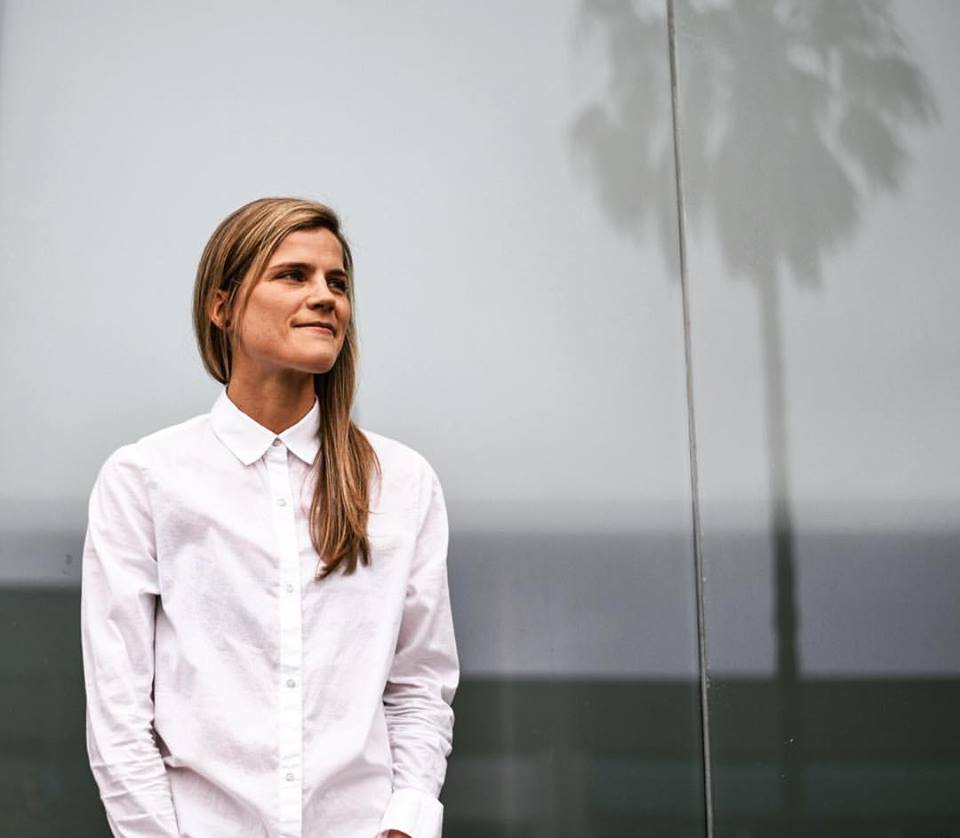 J. Worra
Facebook | Twitter | SoundCloud
First and foremost, I need to get this out of the way. J. Worra is without a doubt my number one must see at Dirtybird Campout West 2018. I recently fell in love with her majesty when I was going through each and every artist on the lineup. What I found was that her music, like "Hourglass" feat. Mark The Beast and "Modern Medicine" feat. Dances With White Girls, bonded so tight with my personality and musical taste. Add to that her insane knack for delivering mixes and sets that feed my need to move and groove, and I get absolutely giddy with excitement!
It should come as no surprise that I would be so drawn to her essence as her inspiration comes directly from some of the most impressive acts to ever grace our scene including Gene Farris, Green Velvet, Chris Lake, and Billy Kenny. Blasting onto the scene in 2011, J. Worra took the Chicago scene by storm gracing the stages at SpyBar and The Mid as she honed her craft behind the decks, eventually making her way over to LA to grow into the powerhouse act that she is today!
If you listen to nothing else today, I implore you to check out her LIB 2018 set below. It is hands down one of the coolest sets that I have ever heard and is on constant replay both in my home and when I am out and about taking on the world! You can fully expect to see me acting like a fool during her set at Dirtybird Campout West 2018 as I release my soul to the control of J. Worra!
Check out our interview with her to learn more about rising tech house star J. Worra!
"I want to change the tone, I want to show what women are capable of, and what hard work and being true looks like, and above all I want to impact peoples lives in a positive way."

– J. Worra
---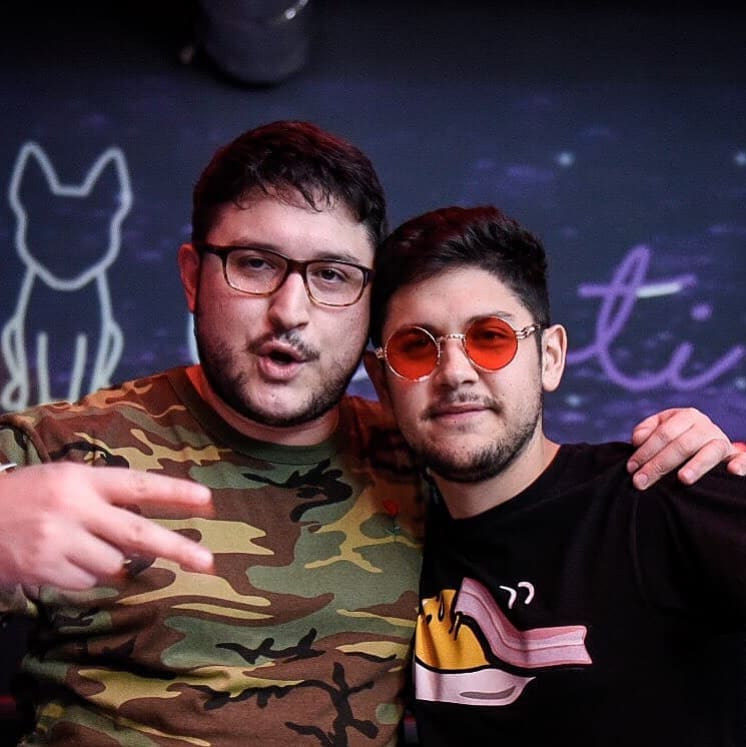 Dateless vs. Lucati
Dateless: Facebook | Twitter | SoundCloud
Lucati: Facebook | Twitter | SoundCloud
Get ready for a family affair like never before as the brotherly love between Dateless and Lucati reaches a fever pitch atop The Birdhouse stage! This is a family struck by the house music bug, and we could never be so blessed to have the opportunity to see these men bring their A-game, blending their styles for a set that is sure to knock your socks off. While Dateless is dubbed as the rhythm junkie, delivering a percussive edge with funky basslines it is Lucati that balances the team and ignites our soul's passion with a sexy groove that we simply can't get enough of.
Their collaboration game has never been so strong as this year the brothers came together to release a slew of party rocking beats that include "In The House", "Team Work",  "The Grind", and their Ben Doesn't Remember EP. And of course, we can't talk Dateless and Lucati without making mention of "Tension", one of their very first releases under their brand new label called Kȯlmē Records. Personally, I believe that this is a B2B that is sure to bring down the house!
---
Kill Frenzy
Facebook | Twitter | SoundCloud
If you love your music dripping in Dirtybirdesque G-house quirk with dark and often lewd techno connotations, then Kill Frenzy is an act that you must not sleep on! Drawing inspiration from the dance music greats including Jeff Mills, Green Velvet, DJ Godfather, David Clarke, DJ Slugo, & DJ Funk, Kill Frenzy has developed his sound to reflect the booty shaking character that was laid out before him. Fast forward to 2018, and we are met with an evolved version of Kill Frenzy, encapsulated by the bizarre beats and sultry melodies that make for one hell of a wild experience on the dance floor.
With his latest Dirtybird Records release "Believe" now written in the books and his 101202 EP still making waves among the house music nation, I was instantly drawn to the massive array of musical dynamics that Kill Frenzy brings to the table. You never know quite what to expect from the Belgium native and that is what makes his music so ridiculously special! Check him out at Dirtybird Campout West 2018.
---
Walker & Royce
Facebook | Twitter | SoundCloud
In 2011, the dream team known as Walker & Royce was marked as the future stars of the house music industry. Well, the future has arrived and these boys have certainly lived up to every expectation! As tastemakers from what seems to be a planet far outside from our own, Walker & Royce have taken the unique Dirtybird sound and have run with it on levels that can't be measured by any human tool. Take one gander at tracks like "Hit Dem Draws" and "Boy" which helped to catapult them to Dirtybird stardom and there should be no question that Walker & Royce bleed alien blood.
Since we are on the topic of aliens, one of my personal favorite Walker & Royce tracks comes in the form of "Take Me To Your Leader" feat. Dances With White Girls. You see where I am going with this? In all seriousness, whether or not you believe in the existence of extraterrestrials, Walker & Royce WILL be the duo to take you far outside of yourself on a quirky expedition into the great beyond. If there was ever a time to get weird, it will be the moment that these boys take to the stage at Dirtybird Campout West 2018.
---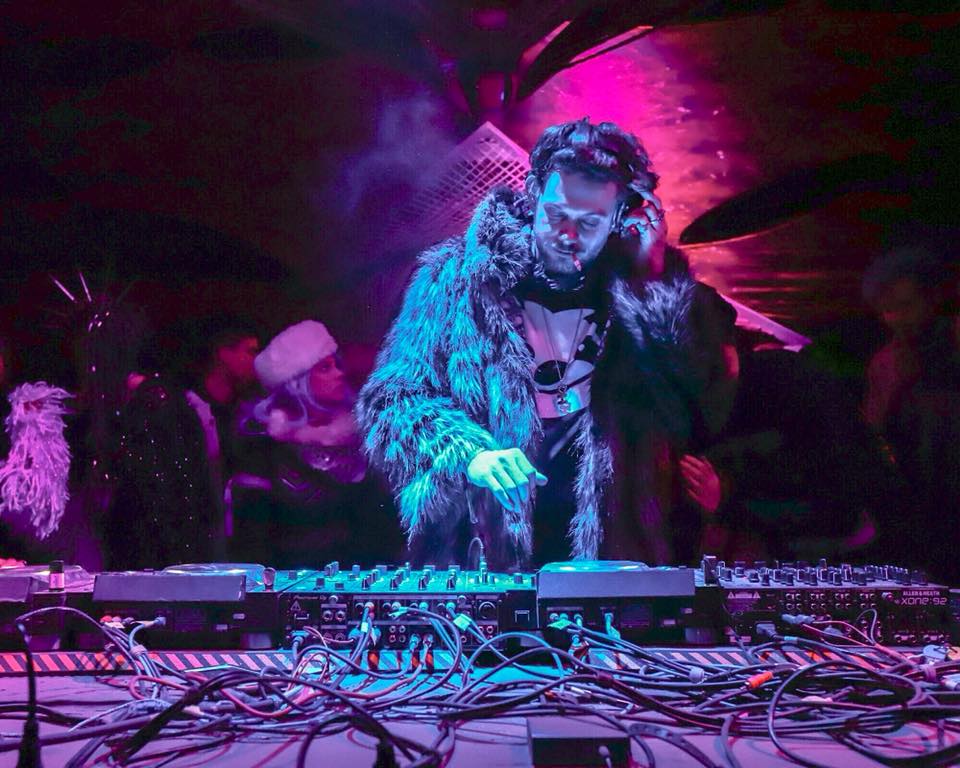 Sacha Robotti
Facebook | Twitter | SoundCloud
As one of just a few special guest additions added to the incredibly diverse Dirtybird Campout lineup, Sacha Robotti was the name that sent me into a complete tailspin. Classically trained on Cello at a young age, this musical dynamo eventually found his calling in his teen years when he succumbed to the sounds of the underground house and techno scene in Brussels.
Making his debut in 2010 with a little tune we love called "Tingly Trumpets" alongside Hofhauser, Sacha Robotti was on the fast track to ultimate dance floor domination. Enter into the year of 2013 and his bond with Dirtybird Records would be forever solidified after delivering his massive Claude VonStroke collaboration "Lay It Down Re-Smoked (VIP)". These days, Sacha continues to spread his music across the board with his latest EP Justin Tinderlake landing on Club Sweat.
So here we are in the midst of Dirtybird Campout West 2018 and while Sacha's music continues to evolve for the times, you can always expect a few key things from this colorful creature of the underground. While full of bass heavy grind, he promises a balance designed with futuristic funk, always hard-hitting and full of creative flair and emotional flow. One of the most well-rounded and musically versed artists on the lineup, I expect we will be taken on a journey of sonic proportions. As he musters up the spirit of the beloved sloth, we are in for quite the treat!
---
Connect with Dirtybird Campout on Social Media:
Website | Facebook | Twitter | Instagram | SoundCloud