Dancing got you all tied up in an aching ball? Revitalize your body, mind, and soul at Dirtybird Campout West's Yoga/Movement Center!
---
Let's be honest: raving at festivals can put a whole lot of stress on our body as we grind and groove to the music for hours upon hours. Throw in the impact that nature's elements can have and the chance that sleep will be highly limited and we have mixed together the perfect recipe for physical and mental exhaustion. Well, Dirtybird Campout West has got us covered, setting us up for a successful and stress-free weekend with activities at the Yoga/Movement Center!
Curating an exciting variety of classes that include traditional yoga, hip-hop dance classes, laughter yoga, and Acroyoga, it is time to embark on your journey of bliss as you connect with fellow campers and recharge your human battery. What's more? If you share your favorite yoga pose with Dirtybird on Facebook, Twitter, or Instagram by September 9, 2018 you can be entered for a chance to win a Campout ticket or a free VIB upgrade! Just remember to hashtag #dbcyoga!
Read on below to see what the Yoga/Movement Center has in store for us this year!
---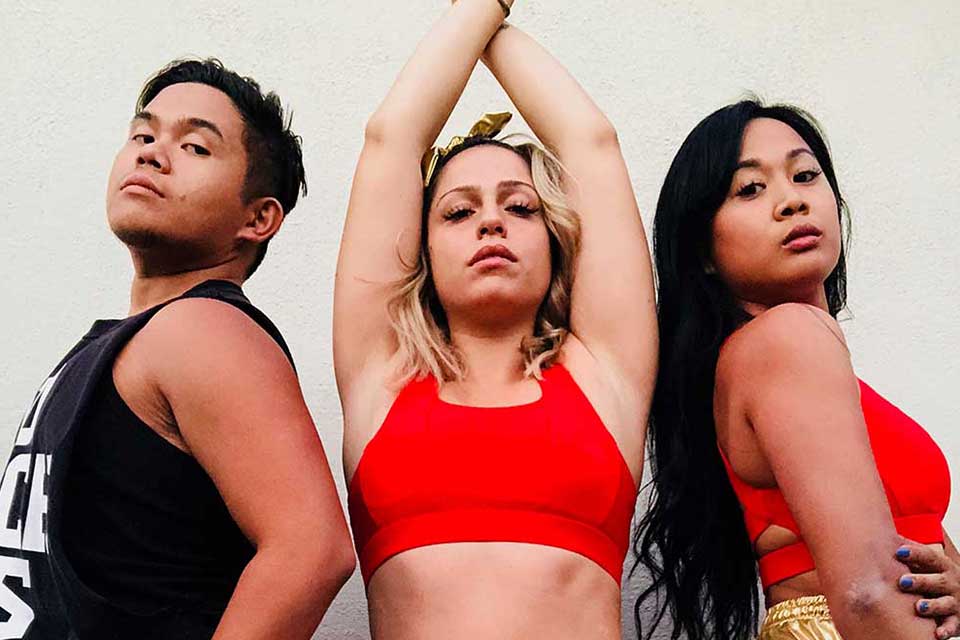 Bento Box Dance Crew (Veteran)
David Freeman and Crew
If the Bento Box defines as a mix of food then it would only make sense that the Bento Box Crew would jump in on the Dirtybird action to mix up your personal dance experience with a blend of multiple forms of movement. From ballet to martial arts, the crew leaves no form behind, developing a technique that reaches deep into the traditional and contemporary styles.
Always learning and always growing, the team invites you to come dance with them and fall in love with an art form that ties hand in hand with the music that drives our soul. Who knows… you may find some great new dance moves to show off to your friends on the Dirtybird dance floor!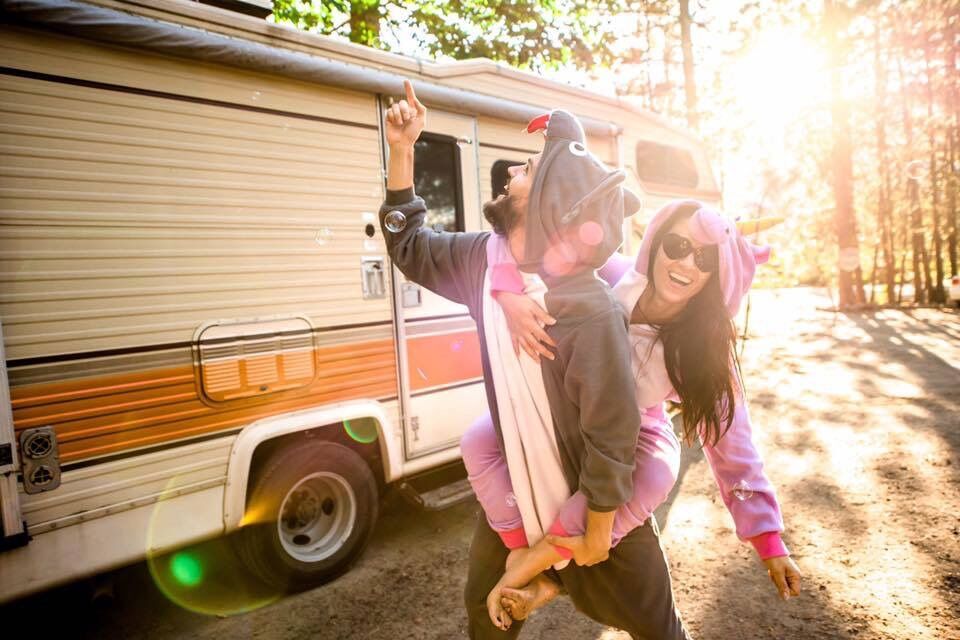 Yo Yo Yoga (Veteran)
Gravity Lift Experience
This is the class you are going to want to attend if you are looking to work out all of the kinks and ailments accumulated throughout the week. With the Gravity Lift Experience, you will become immersed in a fun, flowy, interactive Acrovinyasa yoga class paired up with the sounds of Dirtybird!
Stretch out your dancing legs, prep your down low dance moves, and interact with fellow campers as your body says "thank you"! This is a class that is perfect for both the new or seasoned yoga attendee and promises to help you find your balance among all the shenanigans.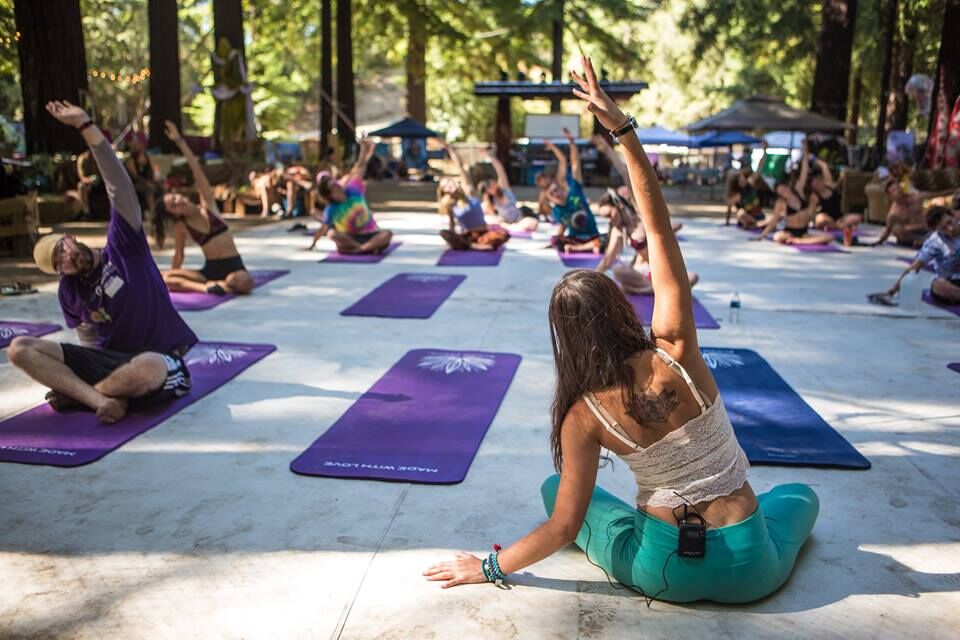 Yoga Of The Heart (New)
Kayla Alexander
Take a deep breath and close your eyes as you Join Kayla Alexander on a journey of Hatha yoga, mindful meditation, and loving-kindness meditation. This class is connective, bonding our souls through the universal one heart consciousness that we feel as we breathe, move, release, and love together as one. If you are looking to find your peace or discover zen, Yoga Of The Heart is exactly the place you need to be.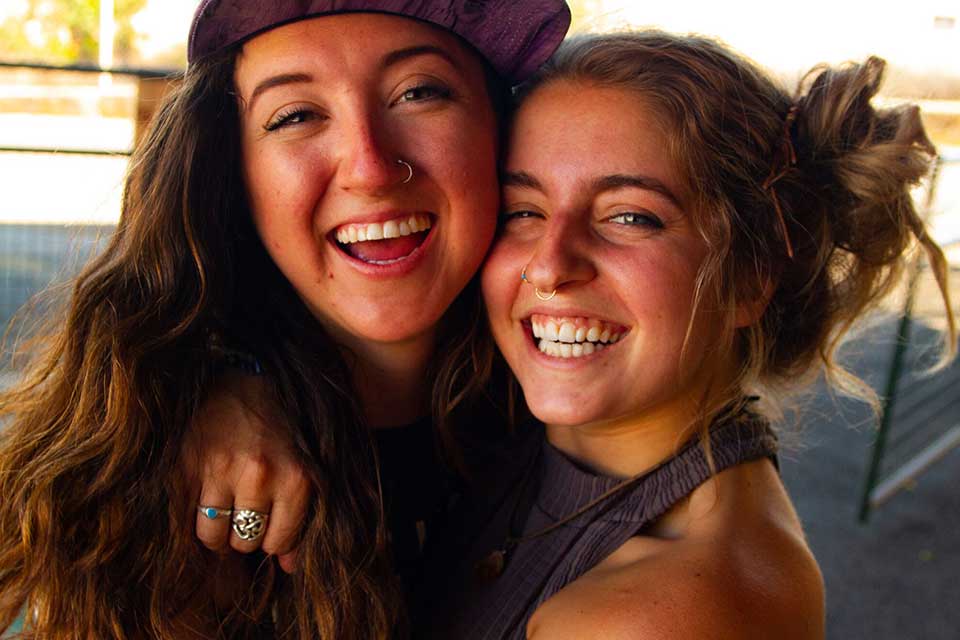 Laugh Your Asana Off (New)
Paige Creedon and Paige Lundquest
Are you a fan of a good chuckle? Then you are going to have to check out Laugh Your Asana Off with Paige Creedon and Paige Lundquest! For one whole hour, you will be invited to get weird with laughter yoga, dance meditation, and much more! Let your inner child come forth as you get silly through movement and laughter, a unique approach that does wonders for your wellbeing and mental health.
Silly costumes and an awesome attitude are highly encouraged. But be warned, your sides and cheeks may need a little bit of a massage when all is said and done because you are going to laugh and smile harder than ever before!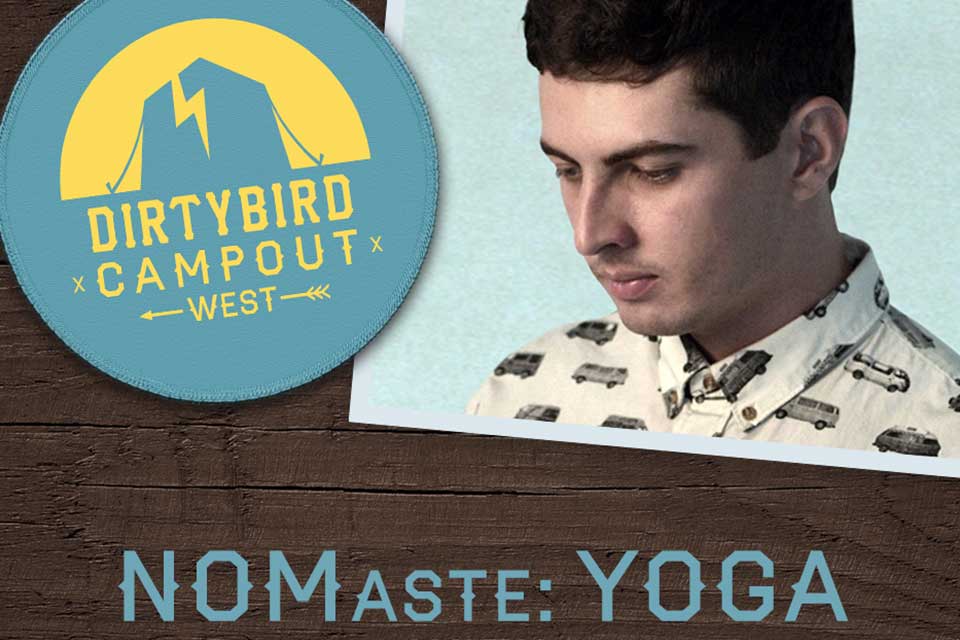 NOMaste: Yoga With OMNOM
In true Dirtybird fashion, it is the artist interaction with campers that sets this festival far apart from most. On Saturday at 11 am, Dirtybird artist OMNOM wants to get downward-facing dog with you as Noelle Nelson co-hosts the action for a yoga experience you won't soon forget! This class will be as informal as possible and is open for all campers of all ages and abilities.
Don't want to partake in the workout? That's okay, too! You are still invited to come groove to the music and maybe find the inspiration you need to jump in and stretch those weary muscles. Oh, and keep your eyes peeled because rumor has it that there will be special guest appearances while the class is underway!
Yoga not your thing? Check out the vast array of Dirtybird Campout games and activities primed and ready to shoot your experience to the next level!
---
Connect with Dirtybird Campout on Social Media:
Website | Facebook | Twitter | Instagram | SoundCloud