Every artist has a musical journey, and Code Black is no exception. From being part of an underground duo to euphoric pioneer to the leader of the movement, he has explored almost everything the scene has to offer.
---
Code Black has been practically synonymous with the euphoric side of Hardstyle since its inception. He was one of the producers that revolutionized the scene with his music in late 2013 and early 2014.
He rode that wave of fame and fortune in the Euphoric scene until circa mid-2017 where he got bored of the sameness of it. Most producers copied his style, because it was the best working formula. Which is why in his pursuit of revolutionizing the scene again, he started combining the rawer sounds of the scene with his signature euphoric melodies, and thus we arrive here, at Journey, an album originally announced in late summer of last year as four separate mini albums, chapters if you will, to be released gradually over the following year.
We even got three of those, but then Code Black decided to stop waiting and just release the whole thing altogether instead of releasing a Chapter IV. Join me in my analysis of Journey, to explore the musical reform and reinvention of the scene's most renowned euphoric producer!
Listen to Code Black – Journey on Spotify:
---
Journey contains the 16 tracks which were originally meant to be released on separate 4-track EPs with three bonus tracks. It runs just over an hour in length.
This album is now available as CD and digital download, with the CD going for €18 + shipping and the digital version costing €10-16 depending on your preferred audio quality.
Something worth mentioning is that digital download is not only the best value for your money, it also includes the continuous mix (which is always a bonus in my eyes) and another track, "Lowr U Go". As far as my understanding goes, these are not present on the CD version, and only the track is present on Spotify. This begs the question: why isn't "Lowr U Go" on the CD? Collectors are going to buy the CD anyways, but if you want to be most supportive and be most efficient, you should probably buy the digital version.
In terms of sound, there is not much to say other than what is probably already obvious to most people listening. The production quality is top shelf. The kicks are hard and deep, the melodies striking and clean. It's all meticulously crafted and shows a level of polish most producers can only dream of.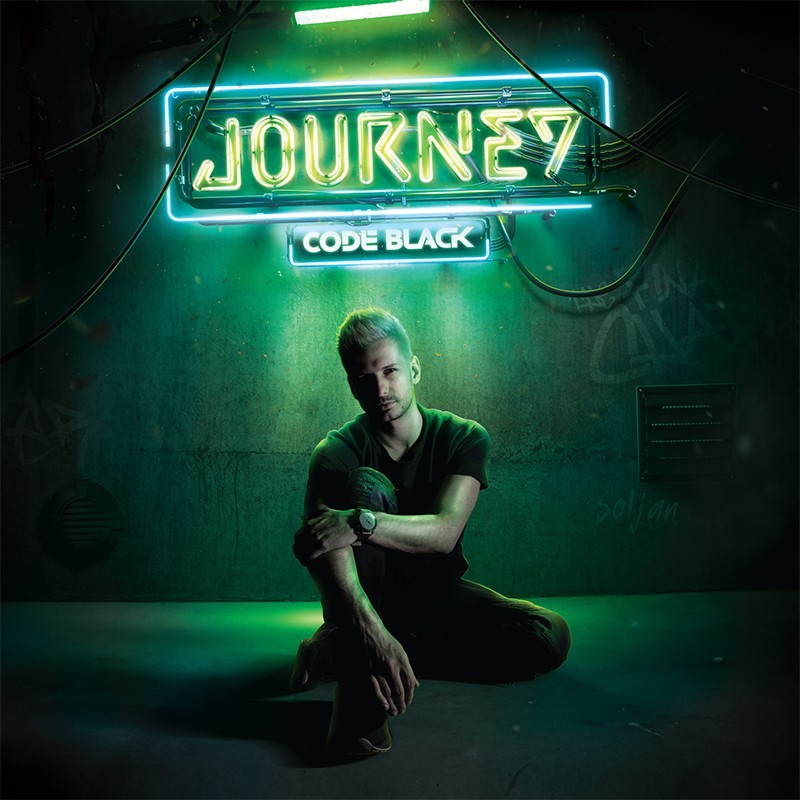 In terms of artwork, it is solid. In fact, more than solid. It has this really nice cyberpunk vibe to it with a run-down alleyway serving as background, lit by a giant neon sign that says "Journey" in a nicely and tastefully stylized font, with Code Black sitting under it. It just screams 'Chinatown' for some reason.
Shot composition and choice of color and scene is pretty nice and fits the themes of the album, even though I feel like each chapter, especially Chapter II from the already released EPs, had a bit more character to it than the main album. It is still a really well-made album cover, so massive props to the people involved.
But enough of the trivial, let's get into the meat of it! The tracks, how are they? Good or bad? Let us find out!
In one of the more unexpected collaborations, "Sparks" with UK Hardcore heavyweight Darren Styles, Code Black shows lovers of cheesy music that he's not completely done with that side.
In more seriousness, "Sparks" is a damn solid tune. I'm not usually a fan of cheesy music like this, but it strikes a balance. The melody is a damn ear worm and the kicks underneath are sufficiently hard for someone with my rather obvious bias towards raw hardstyle music to enjoy it. What I don't like, or more specifically what I miss about the track, is a tempo shift to have the track include at least some elements of UK Hardcore, and not just be an – all things considered – generic euphoric tune.
"Smoke & Flame" stays true to its name, as it's straight fire, yo!
I am ashamed of that "pun" – if it can even be called that – but it had to be made. Toneshifterz and Code Black are simply a match made in musical heaven, which is also why an entire chapter of the album, originally released as Chapter III earlier this year, was dedicated to it. "Smoke & Flame" spearheaded that EP with three others following suit.
The melody itself is worth a sermon alone. I mean, you don't often have such an upbeat yet melancholic melody. It reminds me of 90s trance where you'd play a part of the melody and have the beat just go on uninterrupted and occasionally drop the rest of the melody.
This kind of drawn out effect makes for amazing listening and dancing experience. It's a certified banger of a track, and the kick being as heavy and hard next to it just cements it as one of the best tracks on the album – not like there are any truly bad tracks on here to begin with.
The Kick'n Bass 2K18 Mix of "Feels Good", one of Code Black's milestone tracks, is a bouncy facelift of the original that fits both into modern and old school tracklists.
"Feels Good" was one of the tracks that put Code Black on the map. It is one of the tracks that absolutely took the euphoric scene by storm back when it was released and is still fondly remembered by many, including myself, as one of the pinnacles. The 2K18 mix manages to give back that feeling with a banging modernized reverse bass kick running under it. Trancey, happy, and bouncy. Perfect summer track.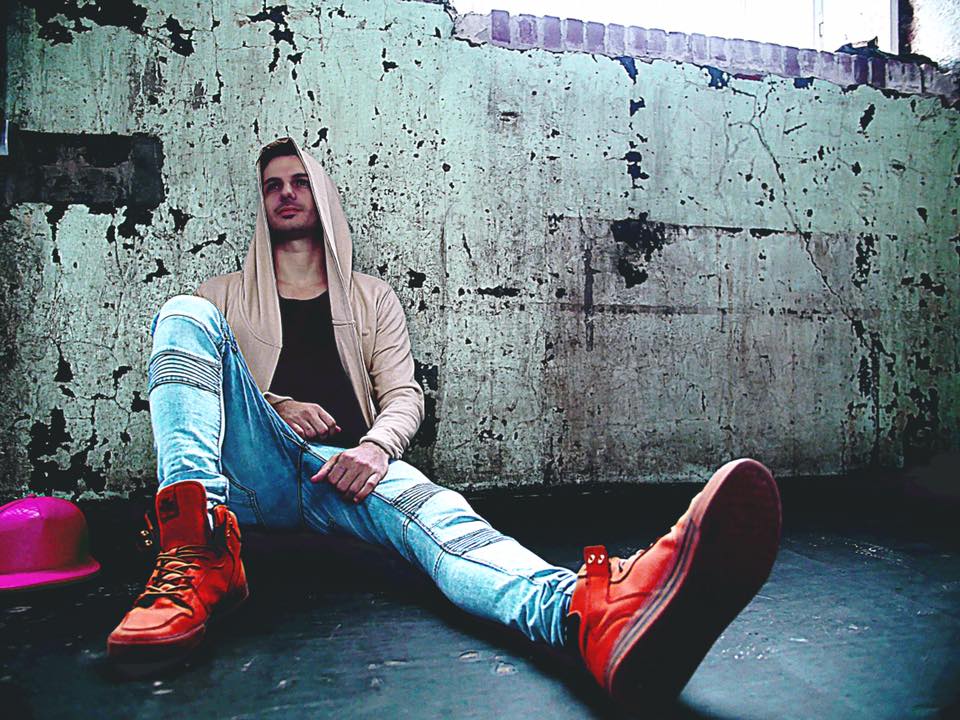 "No Reality" is one of the more abrasive tracks on the album using kicks inspired by the likes of Devin Wild and Sub Zero Project.
Yes, you heard it right, one of the old-guard trendsetters became a trend follower, but that is just the nature of every scene. It's what they do with the trend following that is what determines their worth. If they just mindlessly copy what they hear and jump on every new bandwagon to stay relevant in the scene, that would make them a bad artist. Sadly, I see too many of the older guard actually making this mistake.
Code Black, however, is certainly not one of those. He may follow the trends with this track, but he owns it. This new type of kick just feels right in his set of sounds. It fits. It doesn't sound comically out of place, nor unthinkable that Code Black himself might have come to discover this sound sooner or later by himself. He just had others beat him to the punch, in the case of this kick, quite literally. The rest of the track is quintessentially Code Black: ear worm melody, clean vocals, and unmatched atmosphere.
"Never Be Forgotten" featuring the vocals of Matthew Steeper is also another ball of cheese from Chapter II.
This is personally my least favorite track from the album. It's certainly not bad by any means; it's just not my personal taste. The melody is happy and cheerful and the lyrics aren't total garbage, either. It's just the fact that a track like this is nothing new to the scene, and it's certainly not my first rodeo hearing stuff like this either. But there is a market for it like for anything, so I am guessing that there are many people who will love this track more than anything. I can't stop listening to it though, so it lends itself to background music nicely.
"OI F#KN OI" is, as strange as that may sound, a socio-critical track about the New South Wales policy of closing nightclub entries after 1:30 AM.
In its essence, this track is a mindless banger, especially if you watch its accompanying music video. However, its message is definitely not as surface level. The track speaks for itself, so I'm not gonna regurgitate it, but in essence, it is protest in music form against a backwards-ass, corrupt policy that is designed to block people from enjoying themselves freely.
"Before You Go" with Toneshifterz is your typical, slow, emotional breakup song.
This is one of the easiest concepts to create in music. The lyrics have no amount of intimacy or personal touch to them – they are as generic as they come. Despite this, the track sounds nice and I can imagine it moving a crowd. Definitely not my style, though.
"With The Wolves" is the long-awaited follow-up to "End Like This" with Wasted Penguinz.
It doesn't feature the same vocalist, despite her being present on the album in a different track, but it sounds similar enough. Sadly however there's not much to say about this. It's just a very solid euphoric tune but that's about it. No special noteworthy features; it's just beautiful music.
As with everything created in 2017, Journey can't be complete without having at least one track containing psytrance or shranz-influenced kicks. "Together As One" is precisely that.
Code Black followed suit with most of the scene following the psy-explosion in early 2017. Despite already having a psy-edit of one of his own tracks before that, it wasn't a completely original production. His psy-edit of "Pandora" was more of a mashup with Vini Vici's "The Tribe", but "Together As One" is actually a very original production. It is not made with a sampled kick or mashed together with another track; it's Code Black simply making a psy kick of his own, and it's magnificent. Nothing but props for this one. Great track with great kicks and melody.
Turn the cheese to max again with the mega collab "Heart Like Mine" with Da Tweekaz and Adrenalize!
"Sparks" wasn't the only cheese track on the album, as this one tops that, even. The lyrics are nothing to write home about, but the vocalist does a hell of a job making them sound like they are. The melody is definitely solid, albeit on the generic side, but that's something you have to count on when one talks about big collaborations like this: the more people involved, the lower the common denominator has to go.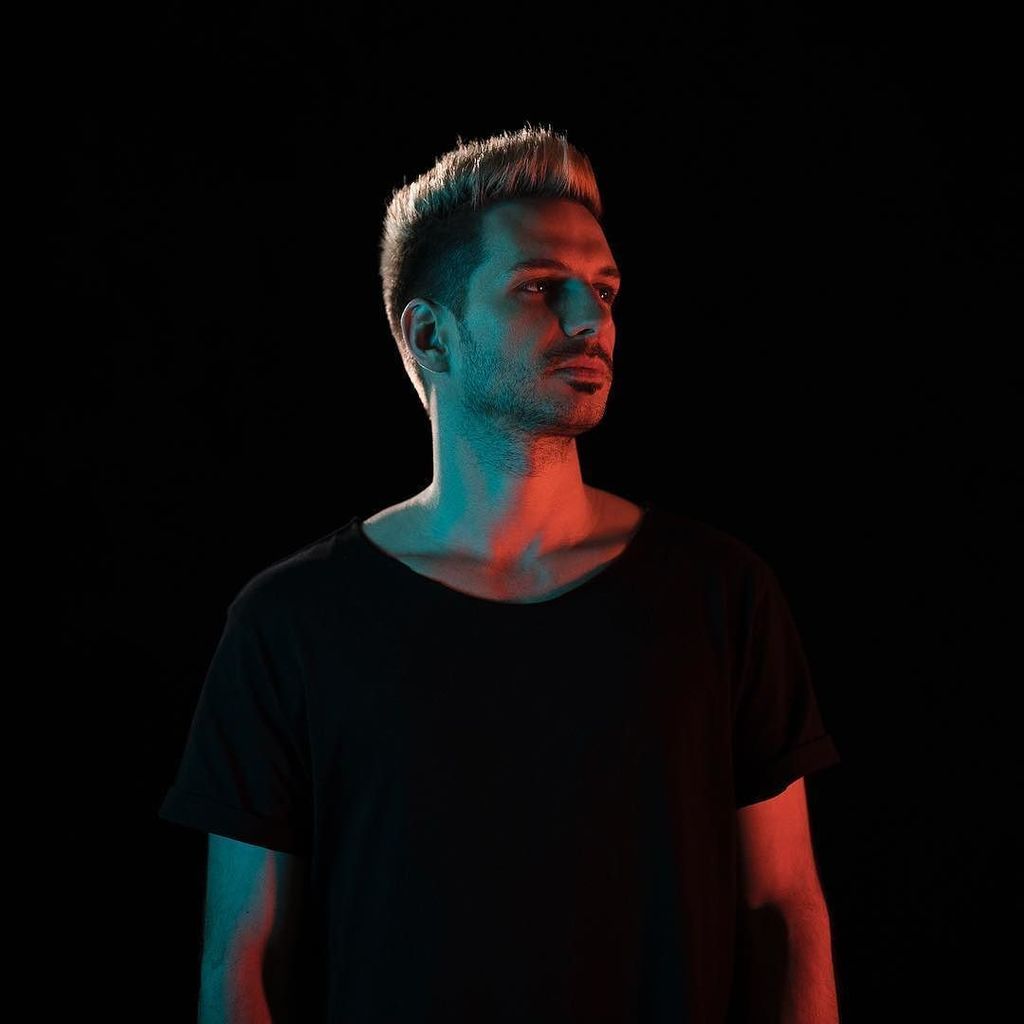 "Beat Cannon" with Canadian duo Crisis Era is a serious banger that will rock your world.
Seriously, the amount of power and bounce in the kicks on this track will make your body move before you know it, whether you like it or not. Crisis Era, despite their antics and dodgy persona online, have talent in the studio and they utilize said talent to the max on this track. The melody is nothing grand, to be honest, but it's serviceable. The track, all in all, will fulfill its purpose, which is to make you dance harder than you probably should.
"Echo of Existence" is probably the weakest and least characteristic track of Code Black and Toneshifterz.
I know what type of vibe they were going for, but everything in the track, especially the kick, sounds too much like it was straight up copied – or in the worst cases, ripped from Devin Wild. There are tracks on this album that use similar elements and sounds, but there, it's not as blatant and fits much more into Code Black's sound. This one? Not so much.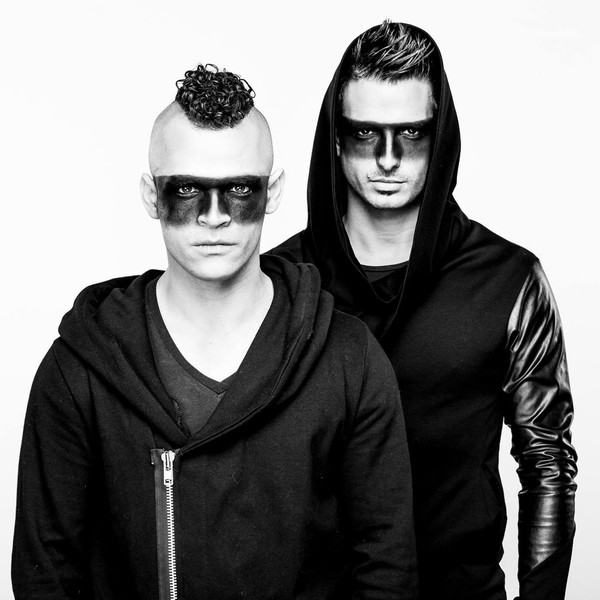 Travel back to 2008 with "Time" a new Bioweapon track .
Bioweapon was the original hardstyle formation Code Black was a part of with Audiofreq. They collaborated again for this track, which sounds like it was made in 2008. Every part of the track screams that era, from the synth to the kicks, the vocals, and even the structure. It's a musical time capsule. It's a look back into a time long gone but with the technical polish of today.
Welcome to the grand raw finale of the album with "Worlds Collide," a track together with label mate Sub Sonik.
Originally, I dismissed the track as being a cheap knock off of Outbreak's "#Bassface", but upon listening to it more I started to see the merits of the track and the details that separate it from most other, similar tracks. The kicks are massive, the screeches vile, and the entire thing screams doom. But that atmosphere is perfect here. Good track.
Drift over into a different world with "Close The Door" featuring vocalist Insali, with the voice of a bored angel.
The beginning of the track is reminiscent of an older track by Code Black, the already mentioned "End Like This," which also featured Insali – but that's basically where the similarities end. The track drastically shifts tempo, tone, and sound design once Insali's voice stops. It turns into an abrasive party banger of a track that upsets everything you knew about Code Black's production capabilities. This track sounds positively evil and nihilistic and I love it for that. It's an absolutely fantastic production.
Bounce into action with "Lowr U Go"!
This track is possibly a bonus track, unlisted as such. But it's on here, and I'm sure it would've originally closed off Chapter IV if there was a concept to tie it together with "Sparks," "Time," and the 2K18 edit of "Feels Good". There probably was not, unlike with the previous three chapters, so Code Black decided to just go ahead and release the album as it was.
This track is probably the most peculiar one of all. It features many old sounds: the buzzing in the first drop, the vocals, and the structure. Most interesting of all, however, is the kick. It is a kick which is like a combination of old school trance, old hardstyle, and the more recent "genre" – if you can even really call it that – Hardbass. Hardbass is a Russian/Slavic native style that builds on Techno, which is why it's often alternatively and aptly called Gopnik Techno. It has this bouncy style that can only really be described by one word: donk. Funky and fun, this track is perfect.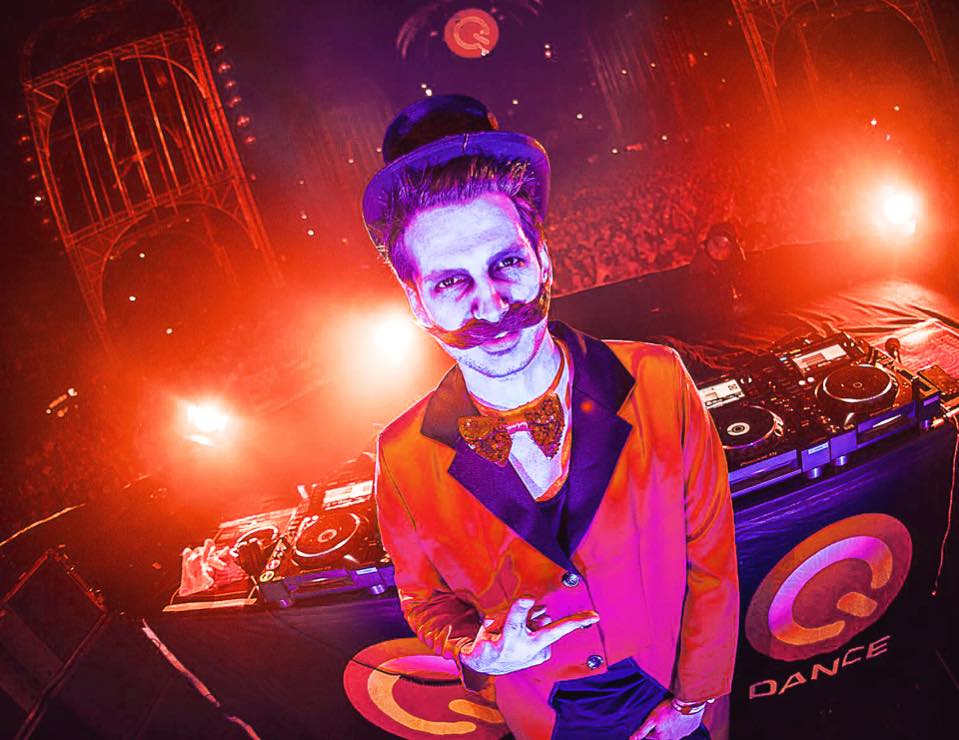 The album also features three bonus tracks, the first being "You've Got The Love," a free release from last year.
Despite this being a free release and all, I am happy that this track is on the album. Even though it is a dub mix, which made it possible for it to show up on Spotify in the first place, it's still a masterpiece because you still hear the vocals in your mind when listening to it this way. Such an uplifting and energetic melody. Absolute perfection.
The massive remix of Nicky Romero's "Lighthouse" by Code Black and Toneshifterz also made it on the album as a bonus track.
And as with "You've Got The Love," I am very happy about this. The more tracks of an artist that I love that I can review, the happier I am. This track isn't quite on the level of the best this album has to offer, but it's far from the worst. It's a really well made remix that just fits into the rest of the album perfectly.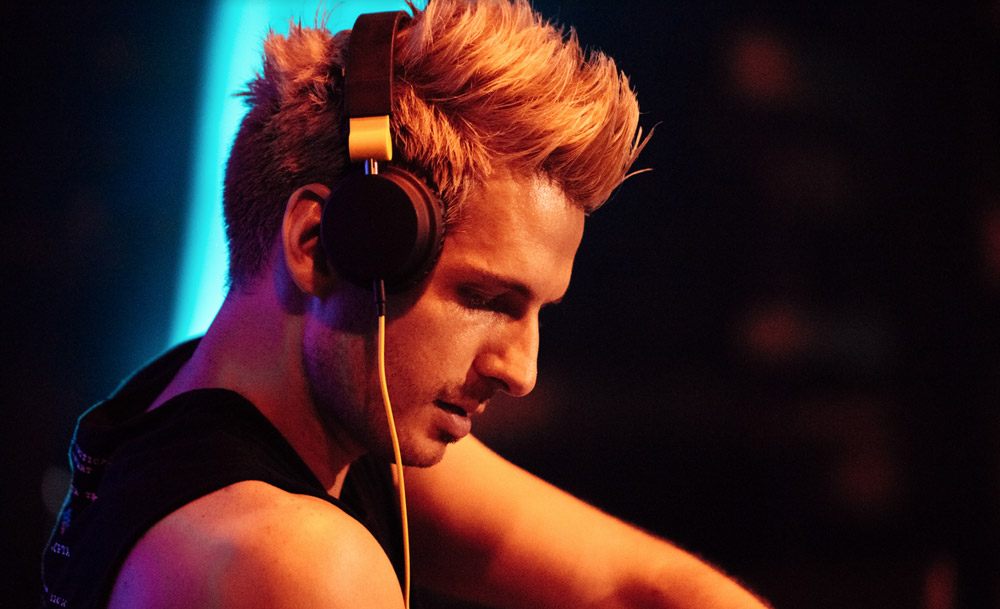 Closing the album is one of the strangest tracks in hardstyle history, the Code Black remix of "I'm Feeling It (In The Air)" by Sunset Bros and Mark McCabe.
As if tropical house and hardstyle had a lovechild, this track came into existence. It's strange but it's strange in a good way. It feels odd yet not quite out of place. And everywhere Code Black drops this track, everyone loves it. It's auditory magic and I have no idea why Code Black thought it was a good idea to make it, but I commend the absolutely massive balls it must've taken to go through with it.
And with that, I shall wrap up my review.
Code Black is absolutely one of my favorite producers of all time, and this new album is fantastic. I can't recommend it enough.
---
Follow Code Black on Social Media:
Facebook | Twitter | Instagram | SoundCloud | YouTube