From East Coast to West Coast, Sage Armstrong took on HARD Summer's heat and talked to us about his music, Dirtybird collaborations, and more!
---
Hailing from Florida, Sage Armstrong has come a long way from his East Coast roots. At the young age of eight, Sage was exposed to the world of DJing by his father and uncle. He used to watch them scratch and mix vinyl and shortly after that exposure he got his own turntables. By the time he was in high school, he had started rapping and really developing the sound we hear today.
Having really started to grow with his first release on Dirtybird back in 2015, his repertoire now includes tracks on Night Bass, Fool's Gold, and Insomniac Records. Constantly trying to evolve and grow his sound, Sage has been creating and performing non-stop since we last spoke to him. His latest track with OMNOM is a bouncing beat embedded inside a house rhythm with smoothly written lyrics.
When we arrived at the trailer, Sage greeted us at the door. He welcomed us in and offered us water, snacks, and his couch to sit on. We all were happy that it was air-conditioned. Sage's relaxed attitude was refreshing and made talking about his music, his collabs, and his influences like we were talking to a friend. Keep reading for the full interview!
Stream Sage Armstrong's latest EP on SoundCloud:
---
Your latest track with OMNOM is an incredible party. Can you tell us about how this collaboration came to be and how it worked out?
Thanks, I was hearing a lot of good things about OMNOM at Campout and we ended up getting together shortly after to collab in my studio. It was pretty much knocked out in one and a half sessions.
You threw down at the Pink Stage here at HARD Summer and you've been on fire all summer, playing festivals like EDC Las Vegas and Beyond Wonderland. How would you say those sets differed from the set you played here?
It's not extremely different, There are new songs of mine in this set, new remixes that I've done. Songs that you might know, like remixes of classics and stuff like that.
So do you find yourself catering your set more based on the crowd?
Yea, I like to try and give people what they want but not too far ahead at the same time because crowds are different all over.
Do you have a favorite venue or city to play in?
I love to Perform in Detroit at the Grasshopper. People go there for the music and it's such a dope vibe. I love San Fran, too.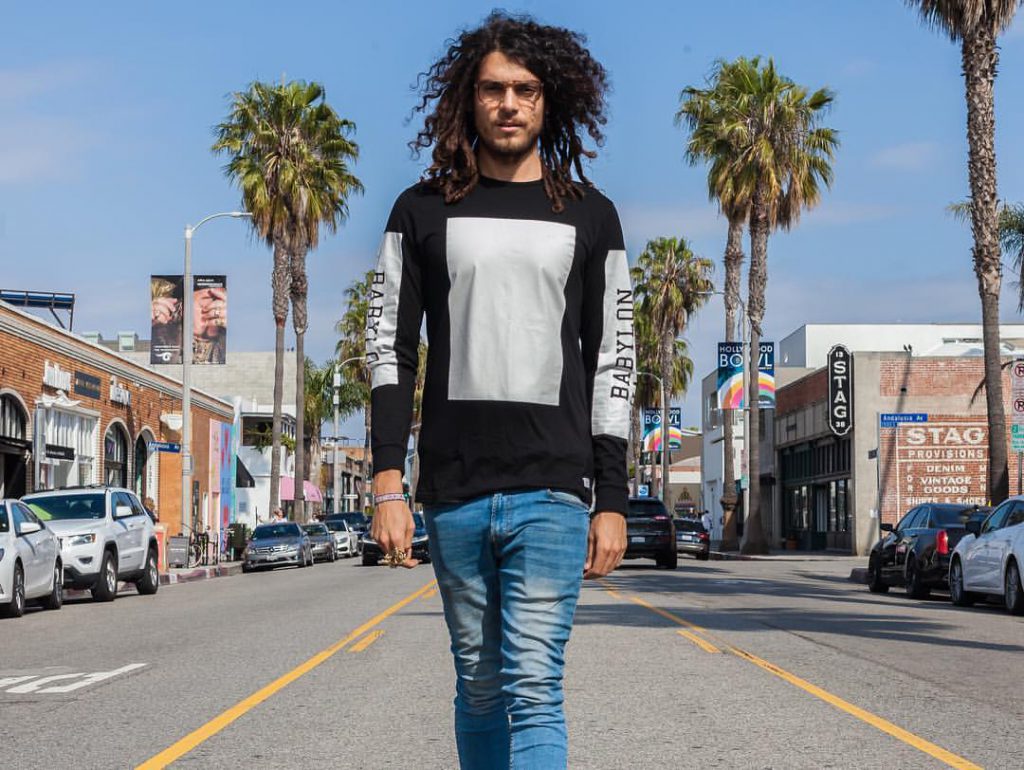 Coming from the East Coast and having performed all over the West Coast, what would you say are the crowd differences that you've noticed?
There are definitely different cultures in the East and West, and I'd say West Coast crowds might be more wild and open.
Florida has a very competitive EDM scene. Could you describe any challenges you faced early in your career?
Not really having a team around in Florida like an agent or management. I had a few artists to learn from around me but no industry help. Really bad venues and shady promoters. No money.
All my Gainesville friends love you by the way.
Thank you, thank you! Oh yeah now, it's all good, there's a lot more Florida support for sure.
How would you say your music has evolved from one of your first hit tracks, "What's your Temperature" to your most recent track, "HUNNID BANDZ"?
The "HUNNID BANDZ" song specifically I made three years ago with Mark Starr, it just randomly came out. But I would say just getting more into writing lyrics and making my songs cleaner and trying different things. I'm even working on different genres too like hip-hop and stuff like that. I'm making a lot of that, but I haven't put it out.
Who have been some of your favorite Dirtybird Players to collaborate with?
I've only really collabed with Will Clarke, Bruno Furlan, Bot, and Wood Holly that was cool… I would say that collabing with Wood Holly was cool because we never even met. It was just an internet relationship that led to my first-ever show in LA, and that was the biggest track that we ever made and it was through that conversation.
It came out on Dirtybird and it did pretty well. The collab came through me networking through Facebook and just hitting him up, and just saying, "We should start a tune," and I sent him a project that same night. Then it was just back and forth back and forth and he literally had it done the next day. It was such a cool thing and then Claude was playing it and then it got signed.
Since you include rap with your tracks. Which do you prefer more, creating tracks or flowing words?
Honestly… That's tough man. I love both so much. I like making beats a little more though.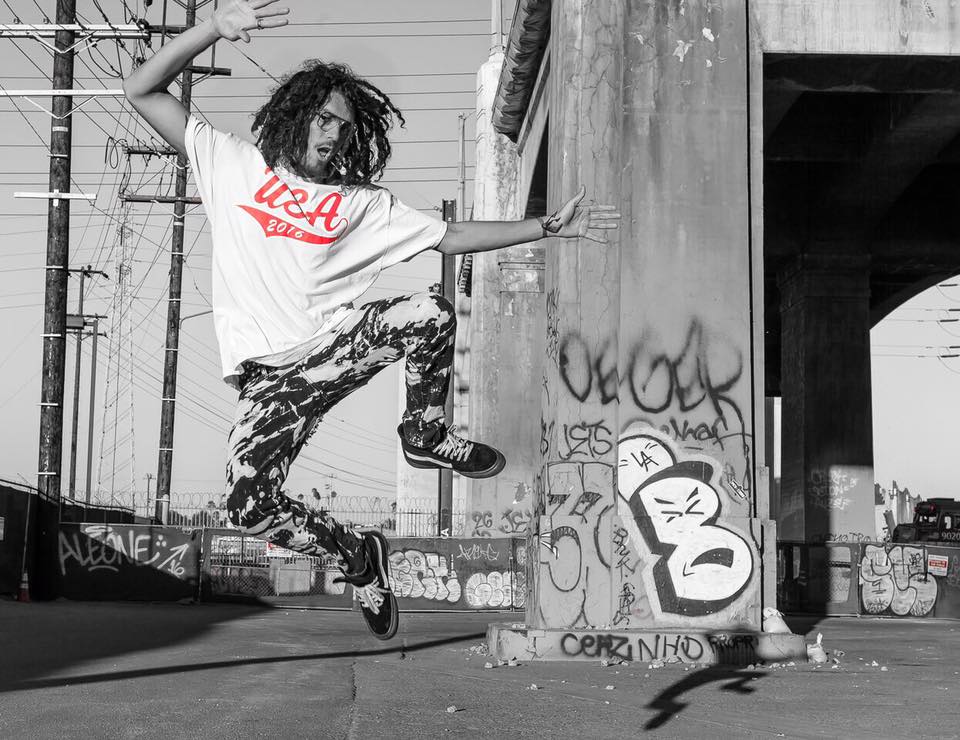 If you ever get stuck while you're producing or making music, is there anything you do to get the flow going again?
I go outside. I'll go to the beach for like an hour or two. I live pretty close to the beach. Just try to take my mind off everything and then once you've got a clear mind you can get a fresh start.
Finally, you have some pretty intense curls in your hair. How would you describe your hair routine?
Ummm… I just wake up in the morning and touch my hair a few times. [Laughs]
Permanent "I woke up like this" status.
---
Connect with Sage Armstrong on Social Media:
Facebook | Twitter | Instagram | SoundCloud