Ticket information and dates have been released for Mexico's largest dance festival – EDC Mexico 2019!
---
Insomniac and Ocesa have announced today that EDC Mexico will return for its 6th edition! Returning to Autódromo Hermanos Rodríguez, EDC Mexico is set to take place on Saturday, February 23 and Sunday, February 24, 2019. The venue will be transformed into a diverse atmosphere with new stage designs and surprises in store for attendees, making this festival one you definitely don't want to miss.
Completely new to the festival next year will be the option of purchasing a comfort pass. Providing exclusive benefits, the comfort pass will include air-conditioned restrooms at the kineticFIELD and circuitGROUNDS stages, exclusive lines at select bars for 18+ only, expedited entry into the festival, and more. In addition to the two stages historically present at past Electric Daisy Carnivals, EDC Mexico will also be bringing a new, beautiful stage — stereoBLOOM. This stage played host to many talented artists at EDC Las Vegas 2018.
Relive the EDC Mexico experience with our full list of livesets from the 2018 event!
For Citibanamex Cardholders, General Admission, Comfort Pass, and CitiBanamex PLUS tickets will be available to purchase during an exclusive pre-sale event on September 17 & 18, 2018, and general on-sale begins on Wednesday, September 19. To purchase tickets for the festival, visit https://mexico.electricdaisycarnival.com/en/tickets/.
Beginning in 2014, Electric Daisy Carnival Mexico has brought a unique and beautiful experience to Mexico each year, allowing electronic music lovers to connect on an international level. 230,000 festival-goers were in attendance in its 2018 version where the event hosted nine carnival rides, art installations, and eight stage productions playing host to some of the biggest names in the industry such as Marshmello, Dillon Francis, Deadmau5, and more.
Are you planning to head to EDC Mexico in 2019? Let us know in the comments!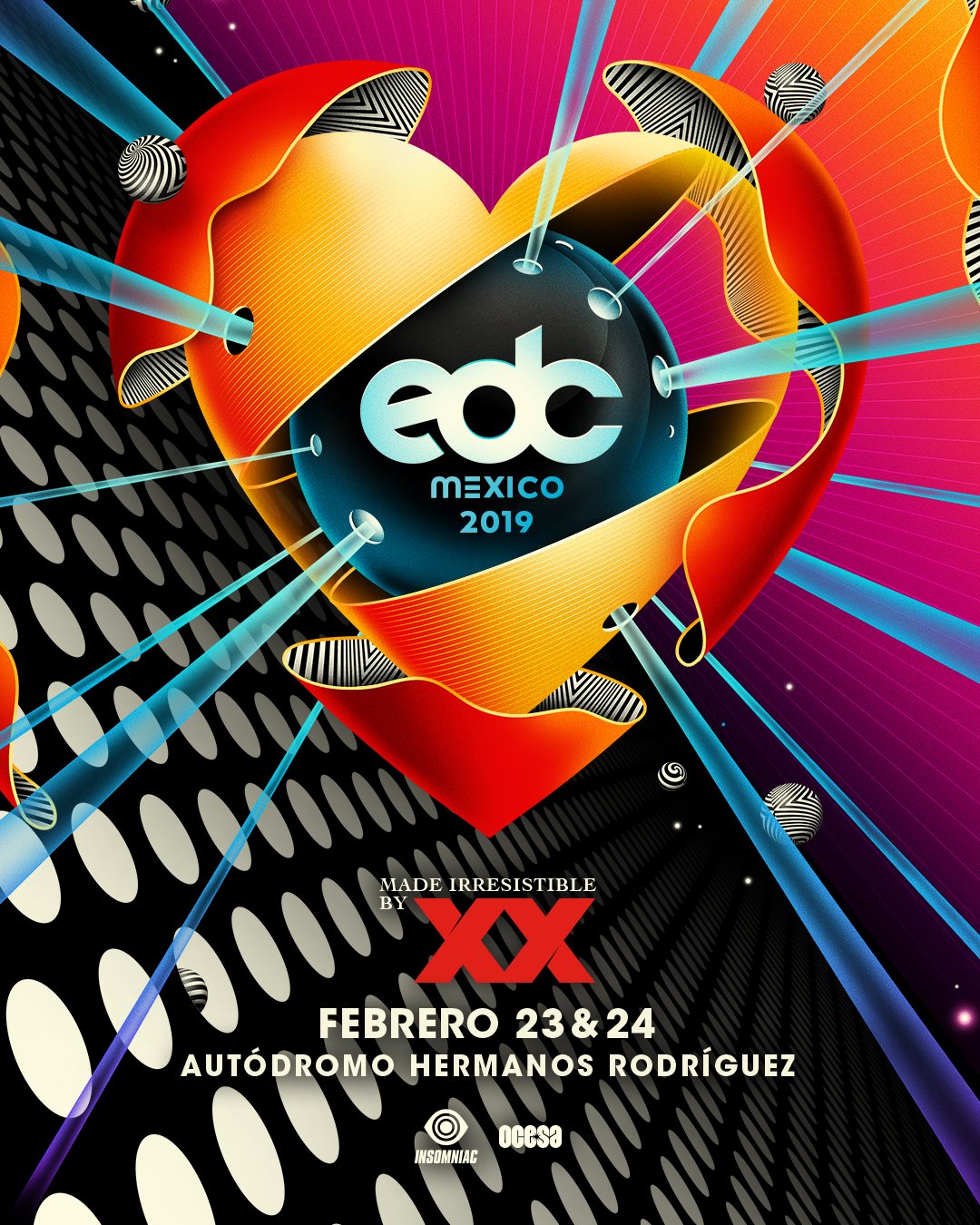 ---
Connect with EDC Mexico on Social Media: