CAZZETTE stopped by to chat about the Stereo Mono EP, working with vocalists, and connecting with fans!
---
If you've been dancing the night away at festivals and in clubs for the better half of a decade, you'll know how impossible it has been to not hear a track by CAZZETTE. Whether it was "Beam Me Up", "Sleepless", or "Run Run", the tracks coming from their studio have been surefire hits.
This year has brought some changes for the duo, but don't think that means the hits won't keep coming, though. CAZZETTE's latest EP, Stereo Mono, is due up for release and features plenty of house music tracks that will keep you falling in love over and over again like "Missing You" and "Run Run".
With the release of the Stereo Mono EP on the horizon and epic sets at shows like Sun Soaked this summer, we wanted to get some insight from CAZZETTE. Listen to the Ante Mono (Continuous Mix) below and read on for our in-depth chat as we discuss the future of CAZZETTE, some tips to stay healthy, and more!
Stream the Ante Mono (Continuous Mix) on SoundCloud:
---
First and foremost, congratulations on the upcoming release of your latest EP, Stereo Mono! Bringing some quality originals front and center, can you speak to the vibe or emotion you set to bring with this release?
Thank you and thanks for having me! I'm super happy with how Stereo Mono turned out. The EP is all about my reconnection with House Music after I spent several years experimenting with various genres. At the end of the day, CAZZETTE is Dance Music, and that flows through the whole EP.
Prior to the full release, you dropped a continuous mix to give fans a taste of what was to come. What prompted this decision and is this something you plan on continuing to do for future productions?
Every song I write flows into the next one, so I think that a continuous mix like "Ante Mono" is a great way to showcase some typical CAZZETTE elements and also to give a brief history lesson. I'm actually working on putting more mixes out online (even my DJ sets). Sometimes I geek out and listen to a lot of live sets to get inspired. It would be nice to contribute to that energy as well.
This EP also marks a new beginning for CAZZETTE where you plan on having a better balance between shows and new productions. Do you feel that this will lead to a more focused effort both in the studio and behind the decks, and have you already seen some benefits to the transition?
The balance between live and studio work has definitively proven to be both beneficial and inspiring. Finding balance in life, in general, has always been a big challenge for me, but now I feel pretty good about everything. The music is there, the inspiration is there, and most importantly the health is there. This leads to a lot of fun where ever one turns.
When you're working with vocalists on tracks like "Missing You" and "Run Run," is there a particular production flow that differs from straight instrumental-fueled tunes or does you find yourself still producing the beat first?
Workflow in vocal driven songs compared to instrumentals differs a lot for me. An instrumental driven song like "Friends" has its charm because I am in total control of arrangement whereas to an already written vocal has a particular form, to begin with. Sometimes form can limit creativity. Sometimes creativity needs form.
You also took the stage at Kaskade's Sun Soaked event in Long Beach last month, we heard you drop some of that new material in the set! What sort of preparations did you make for the set and what was it like seeing the crowd's reactions to your new tunes?
Playing live in front of giant crowds such as "Sun Soaked" is always a perfect time. I think a critical part of performing live is to always leave room for improvisation and therefore not prepare too much. If everything is already determined before going on stage nothing genuinely magical can happen during your set. To play unreleased music at shows is also great. I do it more and more these days. For a long time, I was afraid things would sound too unfinished, but now I realize I don't need to fear that.
A topic that has been discussed by many members of the music industry has been the rigorous work schedule and finding a way of staying healthy while on the road. What are some of your top tips for those who might just be starting their careers?
No matter how tired you are, the more you work out, the healthier you stay.
Chose your "nights out" because there will always be another party.
If you need something to shift your state of mind ask yourself why you need it changed in the first place.
Nutrition.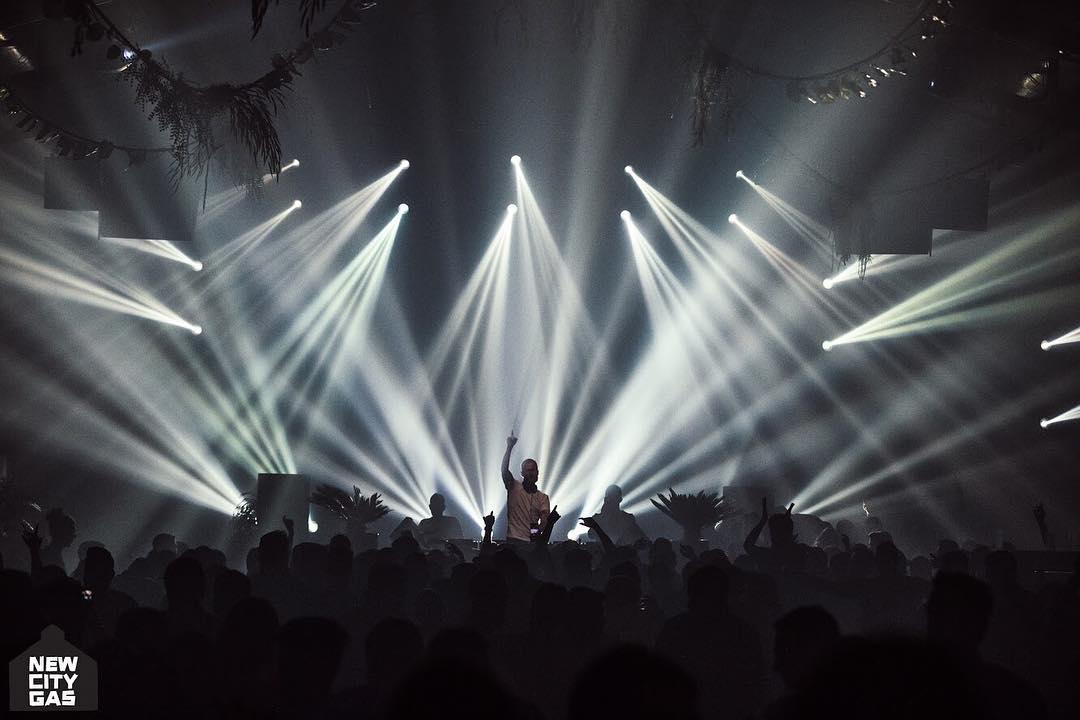 One of the most important aspects of the music scene is the ability to connect with fans and engage them beyond just playing a show. As someone who has hosted a Reddit AMA and more, what have been some of your favorite fan interactions and moments?
Talking to people who invest time in listening to my songs is an honor. I'm always amazed by it, but my favorite memories of fans are people connecting with me after shows. I always stick around for a while to talk to anyone who wants to.
We've been experiencing some record temperatures all summer long. What are some of your favorite ways to keep cool and chill out during the high heat?
Cold showers and a cranked AC with immediate regret for cranking the AC due to global warming.
With the remainder of the year on the horizon, what's next for CAZZETTE?
More music and more shows! I'm very inspired these days, so I feel like there is a lot to create these days. I am writing new music every day.
Finally, having recently relocated to Los Angeles, what has been your favorite discovery in the city so far and how have you adjusted to the insane traffic?
It's good to be in Los Angeles. I'm not really new to the city, but there are some beautiful parks I didn't know about where I go to chill sometimes. Bad traffic is only a state of mind.
---
Connect with CAZZETTE on Social Media:
Facebook | Twitter | Instagram | SoundCloud | YouTube