Learn more about Salt Lake City's SHSTR as he discusses his influences as an artist, gives insight into his productions, and more!
---
Coming straight to your speakers from Salt Lake City is rising star SHSTR. At just 20 years old he has already begun to make a lasting impression on listeners looking for quality sound design that incorporates elements from a wide variety of genres ranging from progressive house and dubstep to glitch and future bass.
Ascending through the ranks by way of his original releases "Sightless Eyes" and "Never Stop", SHSTR also has put his own twist on tunes like "Angel Voices" as well. Going deeper than the surface level on his tracks, he also brings a high level of visual art to the table while also leaving crowds stunned with his performances.
Recently taking the stage at Das Energi this past weekend, we wanted to catch up with SHSTR to chat about his influences as an artist, style of production, and so much more. Listen to his exclusive guest mix and read on for the full chat below!
Stream EDMID Guest Mix 130 || SHSTR on Mixcloud:
---
When did you first develop a passion for electronic music, and who were some of the first artists that you explored in the genre?
I first developed a passion for it when I heard Skrillex's remix of "In for the Kill" by La Roux. I LOVE the vocal chops in that song and it inspired me to start up a music project of my own. Following that, I started getting into some Progressive House artists mixed with some Melodic Dubstep artists as well like Deadmau5, Seven Lions, Audien, Genix, Adventure Club, and more. When I started to put serious thought into music as a career; Porter Robinson, Skrillex, and Madeon came to be the biggest influences on my project and remain to be today.
This past weekend you took the stage at Das Energi Festival and brought out an onslaught of tracks, many of which were unreleased. How did the set go and what were your preparations like ahead of taking the stage?
It was one of my best sets! Being that it all almost 100% my originals, remixes, and edits of songs but it also was a set I had put most of my best tracks into as well whether released or not. I had to master CDJ's as well for this show, which a great friend of mine had helped me do as this was my first legitimate performance with them! Usually I use my own controller, but with how slow my laptop is that I use for DJing I didn't want to risk anything for this big of a performance.
You have a playlist called "Stuff I may or may not finish to be honest" on SoundCloud. What's the story behind those tracks?
Those tracks are all song ideas that I love so much but can't think of a way to finish them at the moment. I threw them in a playlist which was honestly supposed to be private when I first made it, but I didn't realize it was public until a decent amount of friends and followers had told me they love the ideas and would hope I just post more. Since then, I've kept it public as I think it's a cool way to see how a track idea I had at first evolved into an actual finished piece.
When you remix tracks like "Angel Voices", what is your draw to put your twist on the release, and how do you approach them from a production standpoint?
I personally take the pieces of the song I like and add them into my own thing. I never understood how some remixes end up going so far away from the original song that they end up sounding like a totally new song. I feel that takes away from the remix itself.
So with "Angel Voices", I loved the vocal lead that was in the original rendition of the song and took influence from Madeon's live sets with the backup bass behind it. I wanted it to be this constant bass hit gliding behind the original lead and it's definitely one of my favorites now with how it turned out.
You also collaborated with RealZona on "Never Stop". What brought you two together, and are collaborative tracks different for you workflow-wise?
RealZona and I came in contact with each other when I was making Anjunabeats style Progressive House. He commented on how he loved my chords and we kinda just connected from there to make our first song "One Way". Ever since then we have sent projects to each other back and forth to see if we can find any for a future collab that might stick, and "Never Stop" just was so fluid with my workflow and his ideas that it ended up becoming a finished track.
As for collaborations, I feel as though they are usually 50/50 on a scale of I will either have a ton of ideas that I throw into and it'll be finished by that week or it will sit for a min why I try to get an idea down for it that I love.
Your cover art goes beyond surface level with some stunning images that pair with the track. Can you speak to your inspiration behind this and thoughts on visual arts enhancing the listening experience?
So I have always felt I have needed to do more for my project than just the music itself as I want it to be an actual experience where the fans can piece everything together. I have always been inspired by the aesthetics that come from OWSLA and their media as well as anime art inspirations.
A friend of mine that goes by Ikhsani has helped me achieve the look that I have been searching for with my track art, and that has helped me immensely catch the image I am trying to push. I personally think visual arts should be looked at more highly held in higher regard to musical artists. I think it helps expand your vision of a song/idea more than the sound can just by itself. I'd almost go to say its just as important as the song.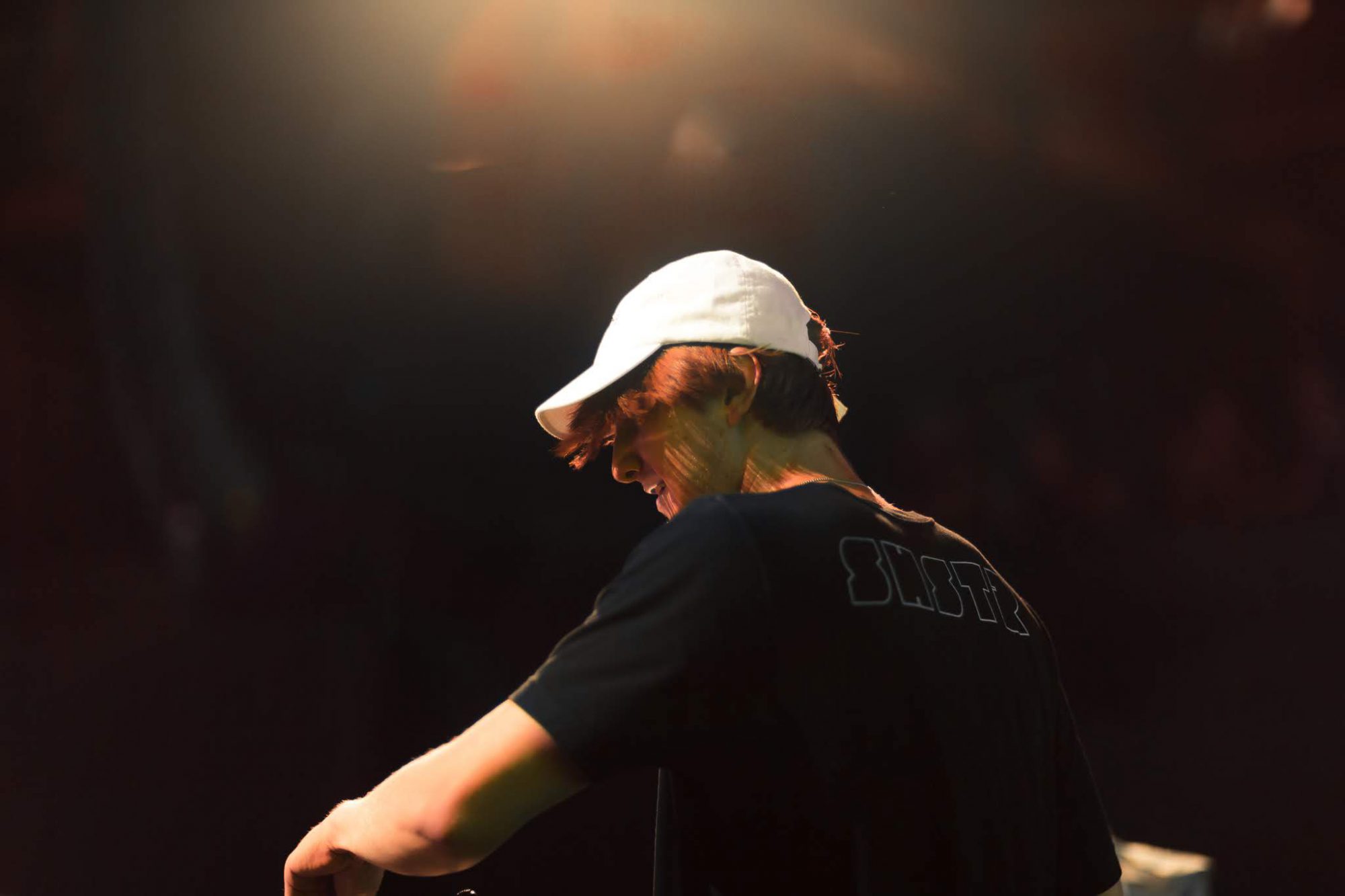 What has been your biggest struggle as an artist so far?
Catching tread with my music for sure. Being that I started by making music that wasn't too mainstream nor something that people were too used to hearing, it was a bit hard to catch a regular following. I produce more than any other activity in my life so I have always wanted to make it more of a goal to do music and make a living from it full-time. I want to be able to enjoy making music as much as I do now, without any financial worries or stress.
With over half of the year gone by and only a few months remaining in 2018, what are your plans for the rest of the year?
I have an EP in the works as we speak that I easily would like to claim as some of my best pieces. I also have tons of new music with some extremely talented artists such as Moore Kismet, GALIXI, Malixe, Sentient, Lawz, and a few more. Maybe a few more shows as well in the works but for now producing has been my main focus for the rest of this year!
Finally, where is your favorite place to grab a bite to eat in Salt Lake City?
Sushi Burrito 100%. I have always been a big sushi lover and the fact that we have a place out here that puts them in burrito size is something special that I think needs more attention.
---
Follow SHSTR on Social Media:
Facebook | Twitter | Instagram | SoundCloud