Claude VonStroke tripped us out with the warped music video for his track "Maharaja".
---
Claude VonStroke debuted "Maharaja" during his headlining set at Movement Detroit, and appropriately, the track drips with Detroit electro-break style. Detroit was where Claude started out, seeing warehouse sets that changed peoples lives, not least his own. So, it's only appropriate that a warehouse sets the stage for the trippy journey that the music video takes you on.
Related: Check out our review of the massive live-mix album made from Claude's Movement set.
Boxy versus wobbly is a good metaphor for Claude's music in general with its tight rhythms and bendy bloops.
What makes "Maharaja" worth watching is exploring the idea that opposites attract. The warehouse's boxy, angular backdrop and Tron-like, neon-glowy digital line juxtapose with the dancers' trippy, bendy, wobbly bodies. The dancer crew stars Kaycee Jannino, stealing the show in a fly gold jacket with matching attitude, and Girvan 'Swirv' Bramble, a Marvel Cinematic Universe stuntman. The screen sparks with excitement as the dancers run and flip around their cavernous space.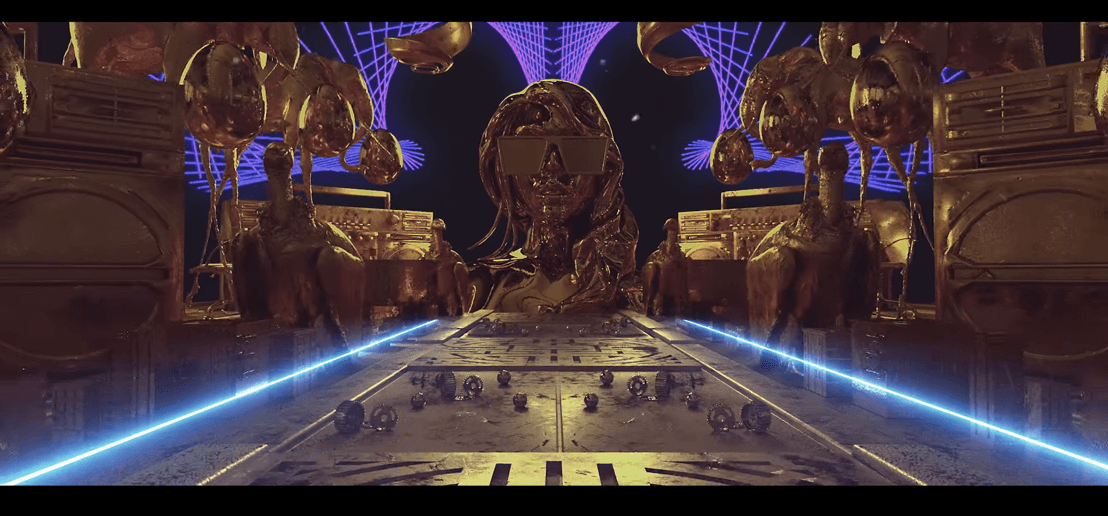 The video's unique visuals warp the real and retro and take you on a twisted journey.
The Giraffe-ephant halfway through has to be my most and least favorite visual in the video, surreal and turning the expected on its head. The last drop has Windows 95 screensaver vibes like you see in vaporwave channel stills on YouTube. Your mind is tilted with retro mirroring effects, skateboards, and golden floating icons.
In all, "Maharaja" captures the grungy-glam essence of Detroit that permeates Dirtybird's vibe.
The magic of this video is that the weirdness isn't off-putting – it totally works. You can be fly and weird, graceful and bizzare, turnt and twisted. Conflict isn't a problem to be solved, it's what makes things interesting, people and banging house tracks alike!
Watch the music video for "Maharaja" on YouTube:
---
Connect with Claude VonStroke on Social Media:
Website | Facebook | Twitter | Instagram | SoundCloud | YouTube