Learn more about Indiana-transplant Kiefer Ian in this week's Artist Spotlight and listen to his exclusive guest mix!
---
Having just released his Sounds Good EP, Kiefer Ian is heating up the dance music scene in Central Indiana.  Kiefer, a Los Angeles native and Hoosier transplant, is a senior studying telecommunications at Ball State University in Muncie, Indiana.
Kiefer has been DJ'ing for seven years and is no stranger to bringing down the house whether it be at house parties, small street festivals, or club events.  I had the opportunity to hear Kiefer Ian perform in Indianapolis and immediately knew that I wanted to learn more about him and his music making process.
Read on for some serious insight into his mind as an artist and give a listen to his exclusive guest mix below!
Stream EDMID Guest Mix 127 || Kiefer Ian on Mixcloud:
---
When did you start listening to electronic music?

  

Was there any one artist or label that hooked you on the genre?
My first real dive into electronic music was when I started listening to Flying Lotus. His complex but loose production drove inspiration for my start into the world of producing music. The beats and textures he crafted always sounded authentic but far from anything people around me was listening to. His music took me to places that songs with lyrics couldn't do. The intricate grooves and jazz influences inspired me to not only think outside the box but it also helped discover my own style.
For a good while, Brainfeeder and Ghostly were my go-to labels to listen to for forward-thinking and experimental electronic music. With growing up around 90's hip-hop, it felt like the next step into what beats could be in the future. But my inspiration for DJing came from DJ A-Trak and Q-Bert. The way they took mixing and turned it into an art form is what made me want to get into DJing. It was also very exciting to hear A-Trak's remixes in the late 2000's which was dance music that had a hip-hop core. If it wasn't for A-Trak and his boundary-pushing music and performances, I wouldn't be doing what I am doing today.
Related: Check out A-Trak's 'Cut It Out 2' mix and see if you're inspired like Kiefer!
Who are you currently listening to?

  

Any new artists and tracks that we should be on the lookout for?
As of right now, I have gone off into the deep end of UK Garage, Chicago style house, and Tech House. There is something about these sub-genres that carry raw but soulful energy which is what I enjoy most in dance music. The groovy bass lines and choppy sweet chords are some of my favorite elements that these genres bring out.
One artist I have been following closely and I sometimes hit up on Instagram is CLB. He is a producer from Chicago and he's friends with a few DJ buddies of mine here in Indy. I saw him at Space Yacht in LA and he dropped his upcoming track "Badman" and I lost it. I can't wait to see what he will be doing next.
Also, Mat Zo is another producer I have been following and his sound reminds me of a classic Daft Punk sound. He's another artist whose sound that has been drawing me in as of late. He's been around since 2013 but everything he is doing right now feels so refreshing.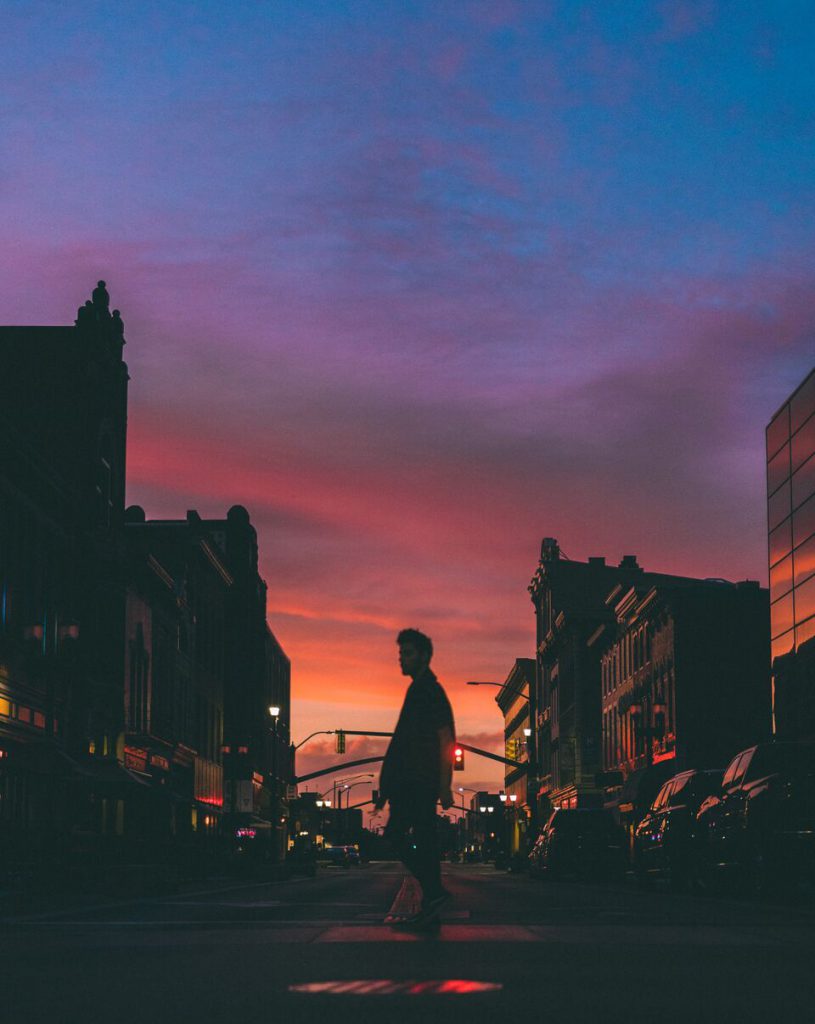 Have you been to or performed at any music festivals?

  

Which was your favorite and why?
I may get some hate for this but I don't go to too many music festivals. I have been to Lollapalooza and local music festivals in Indy but I enjoy more basement and club shows as a music goer. It feels more intimate with not just the artists but the people I am going with.
Starting off in the Indianapolis local hip-hop scene has made me appreciate the smaller shows. But I watch most DJ sets on Boiler Room. I plan on attending going to one in the future and attending more festivals, but I am in college so it's tough to pay for those when I'm in school full time. But so far my favorite shows I have been to were out in Los Angeles. I went to a few tech house shows at Sound Nightclub and even went to Space Yacht. It makes me realize how different the EDM culture is in the Midwest.
How would you describe your style when performing as a DJ? Is that sound different from your productions, and if so, how?
Over the past year, I changed my stage name so things have been changing from my set types. I used to go by Shxps and I would mainly produce Trap/Future Bass. At one point I was DJing sets with more experimental bass and I just felt a disconnect with myself as an artist. At the time I was producing more future bass stuff but my core has always been house.
So with that, I had to change what I was presenting in my sets to feel true to myself as an artist. Not to mention it was annoying to tell people how to say my previous stage name. I feel that my sets are closer and more true to who I am. It's an incredible feeling to be able to play the music I make and have it go with the rest of my set. I want to be able to keep including more of my own songs into my sets but I always love playing songs I like as well.
Who inspires you musically?  Do you find yourself trying to incorporate their sound into your own style?
Lately, I love the vibes that Detroit Swindle, Black Loops, Flava D, and Low Steppa bring to their tracks. The density and grooves they bring to each of their tracks have been growing on me and my sound. In my own music, I have been following the way they create progressions into their own tracks and finding my own way of creating new and innovative ways to build energy in my tracks without it sounding corny. It can be tough to break away from sometimes but I always find a way to bring my tracks out in new ways. But during my sets, I love playing their tracks. it sort of sets the vibe I am going for and what the crowd is feeling.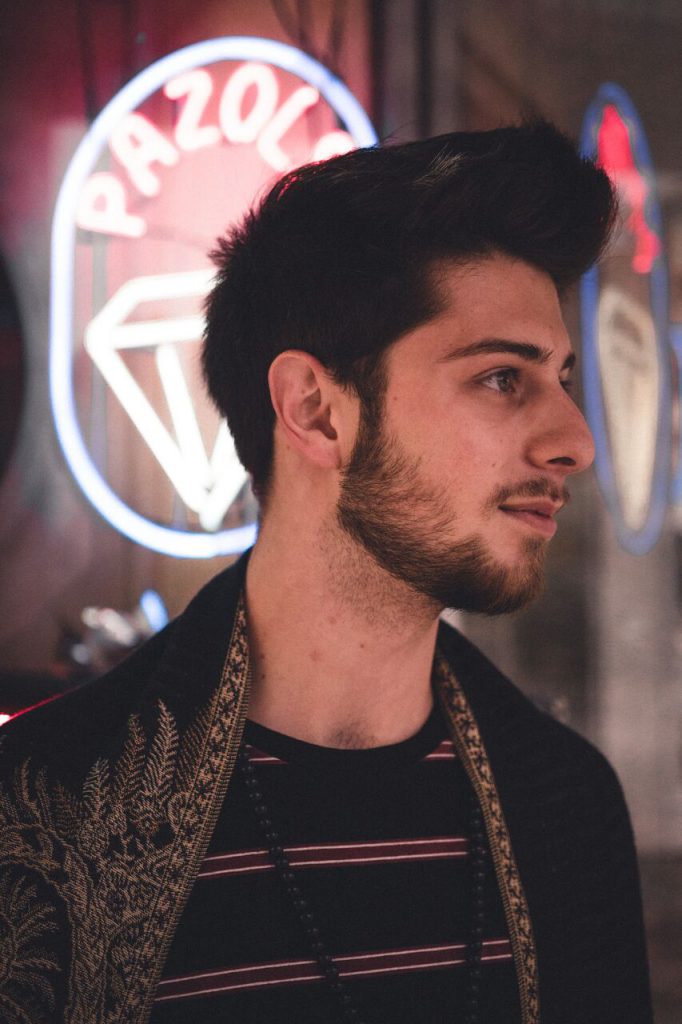 Walk us through your process when you're producing a song.  What is your preferred hardware, software, and plugins?  Do you have any rituals that you go through when you set down to make a track?
Making music for me has always been spur of the moment. I'm super picky with how I want my tracks to sound so I take careful time and attention to all the details. I feel like my standout skill in music production is through my mixes. When I go to start a song, I usually start with either a chord progression or drums. I don't really have a preference with how I start. I usually just start with what I am thinking of in my head. Another way I start my creative process is if I make synths and tweak with them until I can make something out of it. My main go-to synths I use are Serum and Sylenth. And everything I make is made in FL Studio.
What is house music to you?
House to me goes deeper than most genres. Everyone sees EDM as this mass blob of Dubstep and pop but House is almost entirely its own thing. It's a mix of influences from all around the world. You can almost hear what neighborhoods and cities these artists and their tracks come from. That's what makes it special to me.
My last EP encompasses the sounds and vibes of the state I currently reside in which is Indiana. With that in mind, I envisioned my latest EP to be listened to at the Indiana Dunes. Many producers will say it's corny and repetitive but there's so much good stuff being released it's mind-blowing. But House overall captures dances floors and listeners alike. It's dance music but it can be interpreted in so many different ways.
If you could play a b2b (or b2b2b) set with any artist(s), who would it be and why?
If I ever get the chance, I would love to do a B2B set with Kaytranada. His sets are a perfect combination of his own originals and the grooviest remixes I have ever heard. I have been a long time follower of his music and it would be wild to bring my own groovy sound with his in a mix. The only times I have seen him play were through Boiler Room sets but maybe one day I'll meet him at a show or even be on the same lineup as him. A boy can only dream.
You're currently a student at Ball State University in Muncie, Indiana majoring in Telecommunications with a concentration in Audio Production.

  

What made you decide to become a Cardinal and how would you describe your time in Muncie?
Originally I was gonna transfer to Indiana University in Bloomington for the same major but I decided it was best for my time and sanity to finish my last two years of college at Ball State University. IU would have been a ton of fun, but my class schedule would have been at least 18 credit hours every semester which would have taken away much needed time from my music and working part-time.
At the time, I was going to community college in Indianapolis so I was happy with finding any way to go to a major university. I have enjoyed my time here at BSU but I am excited to finally graduate and see where life takes me next.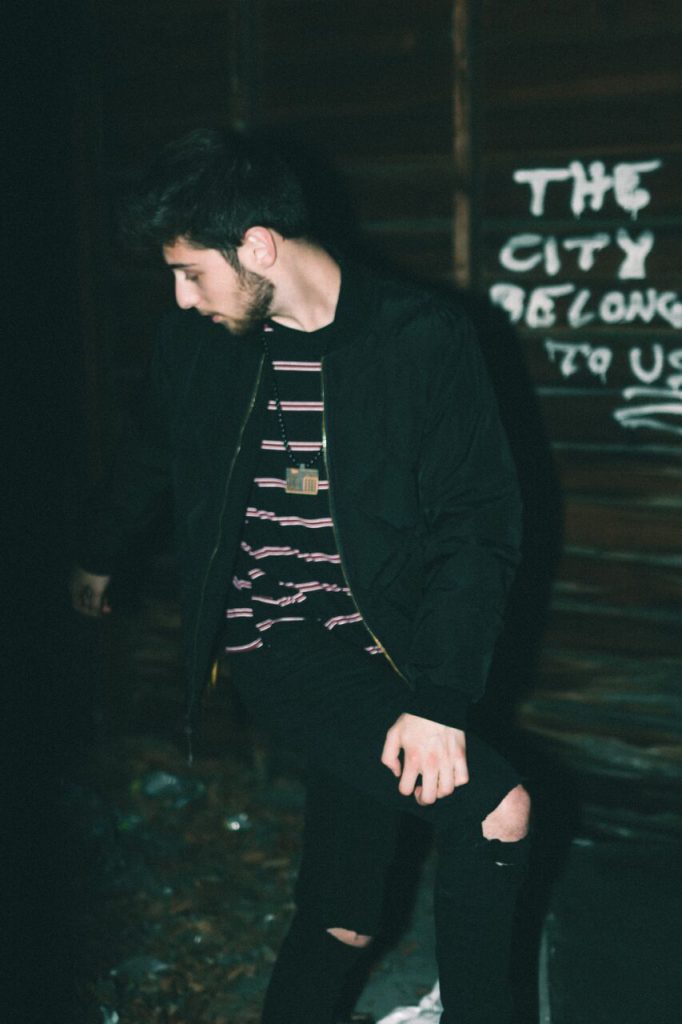 What is Muncie EDMC and how are you involved in it?
Muncie EDMC is our non-official school club for electronic music production. We host workshops, feedback sessions, events, and we stay connected through social media. The club itself has been around for seven years and I just became president two semesters ago after the former president resigned. I was appointed after a year or so of going to meetings, helping set up events, and even playing shows.
So far our last semester has been the biggest in our show attendance numbers and I'm looking forward to all that we have in store for next semester. I eventually want to help the club become an official student group so we can start seeing more funding for events in the near future.
What does the rest of 2018 have in store for you? Any upcoming shows or tracks that you're particularly excited about?
With starting my senior year, I have already been working on stuff for Muncie EDMC but I have also been working on a bunch of new tracks. I am sort of letting the wind guide me at this point with my music. I have been working on some new singles but I may want to make another concept EP or even an album if I can stack enough tracks for it.
I have spent this past summer promoting myself and enjoying all the feedback that I have gotten from Sounds Good EP, but I am ready to get into another headspace and see what comes out of it. I am also getting ready to play in Chicago more since that is the American capital of house music. I feel like my sound is a good fit up there so I hope to get booked there more frequently.
The one event I am looking forward to playing right now is this local hip-hop festival in Indianapolis called "Chreece." I've performed three years running and it is always a blast. It's always a festival to be at because it genuinely showcases local talent at an almost SXSW type of event where multiple venues help contribute to this celebration of Indiana hip-hop and even some of the most technical DJs in the region. Even if you're not a fan of today's rap, it's a good melting pot of styles of rap/hip-hop to experience in person rather than a SoundCloud link.
Pineapple… pizza topping or just a delicious tropical fruit?

  

The world needs to know.
If the world needs one final answer to this… it's that PINEAPPLE IS WELCOME ON PIZZA. I do not discriminate against pineapple like Twitter does lmao. It's damn near the only time I will even eat pineapple. To be very honest, veggies have a bigger say to be on pizza than fruit. Case closed.
---
Follow Kiefer Ian on Social Media:
Website | Facebook | Twitter | Instagram | SoundCloud | Spotify