Kidnap, Clarian, and Bebetta have taken the reins to put their spin on Luttrell's hit tune "Intergalactic Plastic"!
---
Back in March Luttrell released an EP dubbed Intergalactic Plastic that blasted us off into outer space right in time for the ensuing festival season. The EP featured three tunes and two extended remixes, with the title track itself receiving loads of praise from tastemakers and other artists alike.
Today, Luttrell has given us a trio of remixes of "Intergalactic Plastic" for our listening pleasure, and we couldn't be more excited to hear the approach that Kidnap, Clarian, and Bebetta have taken on the tune. The package gives listeners the ability to choose between the original remix from the artist as well as the remix edit if that suits your listening style more.
Kicking things off on the remix package is Kidnap, who puts his touch onto the tune and lets you lazily drift off into the reaches of outer space while listening. If you're looking for a more techy, robotic feel then the Clarian remix that comes through next is for you. Closing things out is a deeper offering that will have you imagining you're getting sucked into a black hole at its midpoint with its warped sound.
Stream or purchase Intergalactic Plastic (The Remixes) on your favorite platform, and let us know what you think in the comments!
Stream Intergalactic Plastic (The Remixes) on Spotify:
---
"I like to think of 'Intergalactic Plastic' as the song that's playing over the loudspeaker in your space shuttle as it's being drawn into a black hole. But don't worry! It's the year 3018 and that ship is the collective result of millennia of human ingenuity – built for this exact moment. Point it towards the black!"

– Luttrell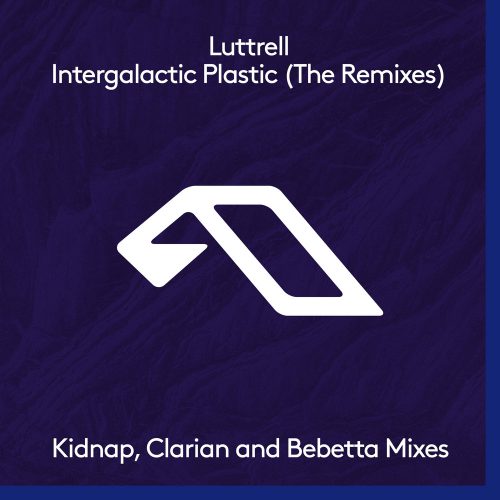 ---
Connect with Luttrell on Social Media:
Facebook | Twitter | Instagram | SoundCloud
Connect with Kidnap on Social Media:
Facebook | Twitter | Instagram | SoundCloud
Connect with Clarian on Social Media:
Facebook | Instagram | SoundCloud
Connect with Bebetta on Social Media:
Facebook | Twitter | Instagram | SoundCloud