Released on Warner Music Australia and Big Beat, Golden Features' debut album SECT is a must-listen for any indie-electro lover.
---
Australia's Golden Features has been blowing away fans since the breakout success of his self-titled debut EP back in 2014 and follow-up releases in 2015 and 2016. Rising to the top of the scene Down Under, he has headlined his own tour and played festivals like Holy Ship and Splendour on the Grass, while also releasing originals and remixes that have left a lasting impression. Today, he has officially offered his debut LP to the world, SECT.
The release of SECT has finally come after months of buildup with the release of singles "Falling Out", "Worship", and "Always". If you didn't already fall in love with his sound with his previously released EPs and remixes, this album will surely have you listening on repeat.
The album itself is an electro-fueled journey that features some sick synth work while driving you forward with bass kicks and a rhythm that is absolutely infectious. Blurring the line of indie and electronic, Golden Features brings a warm, analog feel to this record, one that you could easily imagine played out live in a concert hall but also in a dark nightclub with a packed crowd.
Featuring ten tracks in total, we can't wait to hear these get played out during Golden Features new live show that features some stunning visuals as well. Personal favorites of mine include "Runner", "Everything", and lead single "Falling Out". If releases of this quality continue to surface in the future, expect to see him propel forward into superstardom as he makes dancefloors move around the world.
Stream or purchase SECT on your favorite platform, and let us know what you think in the comments!
Stream Golden Features – SECT on Spotify:
"This album was written around the concept that exclusion forces outliers together in a most beautiful way. Musically my influences are extremely varied. Everything from post-punk and to QOTSA and AIR. Production wise my love for early Ed Banger is worn on my sleeve. I keep reaching back to that 2007 era when producers weren't all crabs in a bucket, fighting to counterfeit the latest hit.

I abandoned a lot of software in favour of hardware as an attempt to limit sound design possibilities, and more importantly, I settled on an ethos for the entire record. It's simple. Underneath all of the production flex, does the song stand on its own?  I've changed through writing this and I don't think I could have achieved what I wanted if I hadn't."

– Golden Features
---
Stream Golden Features – SECT – Tracklist:
Always
Medicate
Runner
Falling Out
Woodcut
Pyre
Renewal
Worship
Everything
1991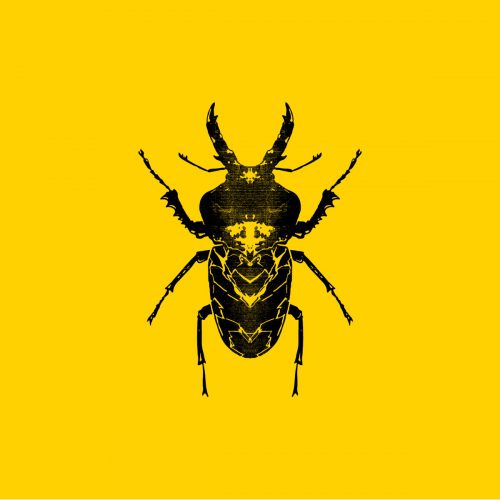 ---
Connect with Golden Features on Social Media:
Website | Facebook | Twitter | Instagram | SoundCloud