Welcome to The Landing, EDM Identity's weekly post highlighting fresh tracks you may have missed!
---
In each edition of The Landing, we intend to highlight some tracks that have landed in our inbox each week that you may have missed, or perhaps shine a light on new music for you to fall in love with.
This week's edition of The Landing features fresh tracks from Hybrid, Fransis Derelle, Excision x Illenium, Aadysi, Gorgon City, and more!
Listen to some of our favorite tunes from this week and past editions in our playlist and read on for more details on the tunes added below!
The Landing || Volume 076
---

When legends return – "Light Up" powers the back half of summer!
When legends like Hybrid make the decision to return, with a new album in tow (titled Light Of The Fearless), you know that the electronic music sphere may be poised for another change.  While the album drops on 27 July 2018, the trio of artists debuted their new single, "Light Up."  The track is a moving breakbeats/DnB flavored original, but also comes with remixes from Loadstar and Matt Lange.  The Matt Lange pulls out the cinematic strings of the original to broadcast the true beauty of the production.  Example: those string sections are actually performed thanks to the Prague Philharmonic Orchestra. – MyStro
If you want some positivity in the summertime rains, "Light Up" offers it in droves. Just take these lyrical samples:
The radio screams of abandoned dreams, but I'm still hanging on tight!
They say their right, but their wrong // They think you're weak, but you're strong, // You can't let them silence your song // Keep talking to the world, till each brick starts to fall // You light up the stars and the sun!
Grab a copy of Light up on your favorite platform by visiting this link!

---

Going Up to never look down with Probcause and Lembo!
Combining soulful vibes of electronic melodies with soft, subtle rapping always introduces a unique spin on the genre.  Probcause teamed up with production team Lembo on a five-track EP that screams beauty released on Gramatik's Lowtemp Music platform.
Synths that scream a blend of Oliver and Chromeo play a key role in this "Don't Look Down"'s disposition.  They playfully remain bright regardless of where the track heads with its subject matter – especially given that the track push inspiration over negativity.  "I'm on the way up, way up, way up, don't look down" the chorus exclaims!  There is also this super sexy 1980's vibe guitar solo after the second chorus. Just beautiful! – MyStro
Stream "Way Up" on your favorite platform today!

---

Fransis Derelle Remixes Gammer's Hit Track "The Drop"!
One of the most iconic songs that has been released by Gammer, "The Drop" has been played out in sets by tons of artists while many more have given it their remix treatment. Releasing another round of official remixes, rising bass star Fransis Derelle has put his spin on the track, giving it some extra heaviness and making it a monster that any bass music fiend will be headbanging along to. If you haven't caught Fransis Derelle yet, make sure you do so because he's leading the charge in the new wave of dubstep artists who are making some serious moves in the scene!
Stream "The Drop" (Fransis Derelle Remix) on SoundCloud!
---

Excision and Illenium collaborate on "Gold (Stupid Love)" to give us a soulful dubstep track like no other!
After playing a preview of their collab at EDC Las Vegas this year, Excision and Illenium are finally releasing their song together. While the first half of the track sounds more like a solo Illenium, the second drop of the song has Excision all over it. The track itself feels like a dubstep battle between Excision and Illenium as pictured in the single art. – Lisa
Stream "Gold (Stupid Love)" on SoundCloud!
---
MBX invites us to join him in his journey through the "Valley Of Time"!
For his second go-round on tastemaking label OHM Music since blasting onto the label with "Expanse", MBX turns the energy up a few more notches with "Valley Of Time"!
Tic Toc Tic Toc, suddenly we are inspired to move. Instinctually connected to the driving rhythm, all of our stress seems to fade away to oblivion, leaving us hypnotized as past, present, and future converge within the "Valley Of Time"! As we become Fully immersed in an uplifting wonderland of melodic power, MBX reminds us that when we commit ourselves to live fully present in the here and now, there is truly nothing more rewarding. – Maria
Stream "Valley Of Time" on SoundCloud!
---

Freeform bass mavens Space Jesus and Esseks come together for "Professor Genius" – a sticky cauldron of gargling bass warbles.
After seeing Space Jesus perform at Electric Forest and Camp Bisco, I couldn't get enough of all the unreleased gold he dropped. Combining wonderfully weird bass reverberations with a sort of nondescript darkness, Space Jesus has time and time again proven to be one of the fiercest artists in the experimental bass realm.
Released off of Zeds Dead's Deadbeats label, "Professor Genius" deviates from bass norms as a twisted and futile slew of alien glitches. Strapped with grimy bass croaks ripping through slabs of filthy soundwaves, "Professor Genius" will have you clutching your stomach with how nasty it is. – Jayce
Stream "Professor Genius" on SoundCloud!
---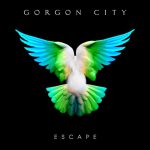 Gorgon City releases "Hear That" off upcoming album Escape!
Along with announcing their album, Escape, this week, Gorgon City have released their new single, "Hear That". The track's vibes will initially lure your in with its crisp beats, then suddenly get you moving on your feet from the flow of the vocals in sync with the deep melody. The first time I heard this track, I imagined myself in a tent at a festival with my friends getting groovy on the dance floor. Playing it one time isn't enough, as you'll want to get a little bit more each time. Thankfully, we'll be able to get just that when they release Escape. If you love Gorgon City like I do and want to get your hands on their album ASAP, make sure you pre-order it here. – Whitney
Stream "Hear That" on SoundCloud.
---
Aadysi Tells Listeners How to "Do It Right" with new original track!
If you're looking for a quality bass tune for that summer playlist, this fresh offering from Aadysi is a perfect fit. Dubbed "Do It Right", the track features some epic drops that will have you bumping right along with them as you're hit with some synthy goodness as well. The vocal sample acts as the perfect build-up, preparing listeners for the glitchy, chopped up drop that screams with future bass stylings that we just can't get enough of.
Stream "Do It Right" on SoundCloud.
---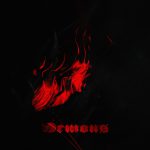 NEXY releases industrial tune "Demons" on CloudKid!
Hailing from Oakland and quickly rising to the top, NEXY has been making some serious waves in the dance music scene with some solid releases. This week, he added another fantastic tune to his quiver with the release of "Demons". With its heavy, industrial sound that is full of bass thuds that are infectious as ever, we are excited as ever to see this release coming out on CloudKid.
Download or stream "Demons" on SoundCloud.