Ahead of Future Forest next weekend, Anna Morgan sat down to chat about her upcoming performances, her unique style, and more!
---
Hailing from New York City and leaving plenty of crowds impressed with her diverse sets is none other than Anna Morgan! Creating a fusion of hybrid bass sounds that seem to constantly push the genre forward, her sets are a breath of fresh air in what can sometimes become a stagnant scene full of artists just playing bangers.
Taking on many roles in the industry has seemingly come easy to Anna, as she acts not just as a DJ and producer, but also a label boss, radio host, and event promoter as well. She has played in support of numerous artists ranging from Barclay Crenshaw to Ivy Lab, and has taken the stage everywhere from Outlook Festival in Croatia to Bamboo Bass in Costa Rica.
This month she'll be taking the stage at Future Forest and bringing her signature style along with her. Get to know this bass artist today and get her thoughts on playing the festival, her upcoming performance at Shambhala, and more!
Stream Anna Morgan – Tectonica on SoundCloud:
---
Hi Anna, and thanks for taking the time to chat with us today! This summer you'll be taking the stage at Future Forest Festival up in New Brunswick. What are you most excited about for your upcoming performance?
Future Forest excites me because of the back story about how this festival began as a community effort to raise money for a person in need. I admire the inclusive curation, in terms of having so many styles represented as well as highlighting women. This tells me that the crowd will be open and primed for new sounds, and I'm excited to share and connect with people like this. I'm also excited to test out some new tunes.
Having played in forest settings in the past, do you feel that it enhances the set and brings a different level of atmosphere along with it?
The environment is a significant consideration when choosing selection and vibe. Much of the music I play is urban club music, it isn't made for forests or by people who exist in those spaces. So, when I'm in a forest, the settling allows me an opportunity for expanding into a different approach. I'll tend to include selections with more space and some organic instrumentation, but, there will always still be that foundation of urban flavor because that's just where I come from and what authentically shapes my sound.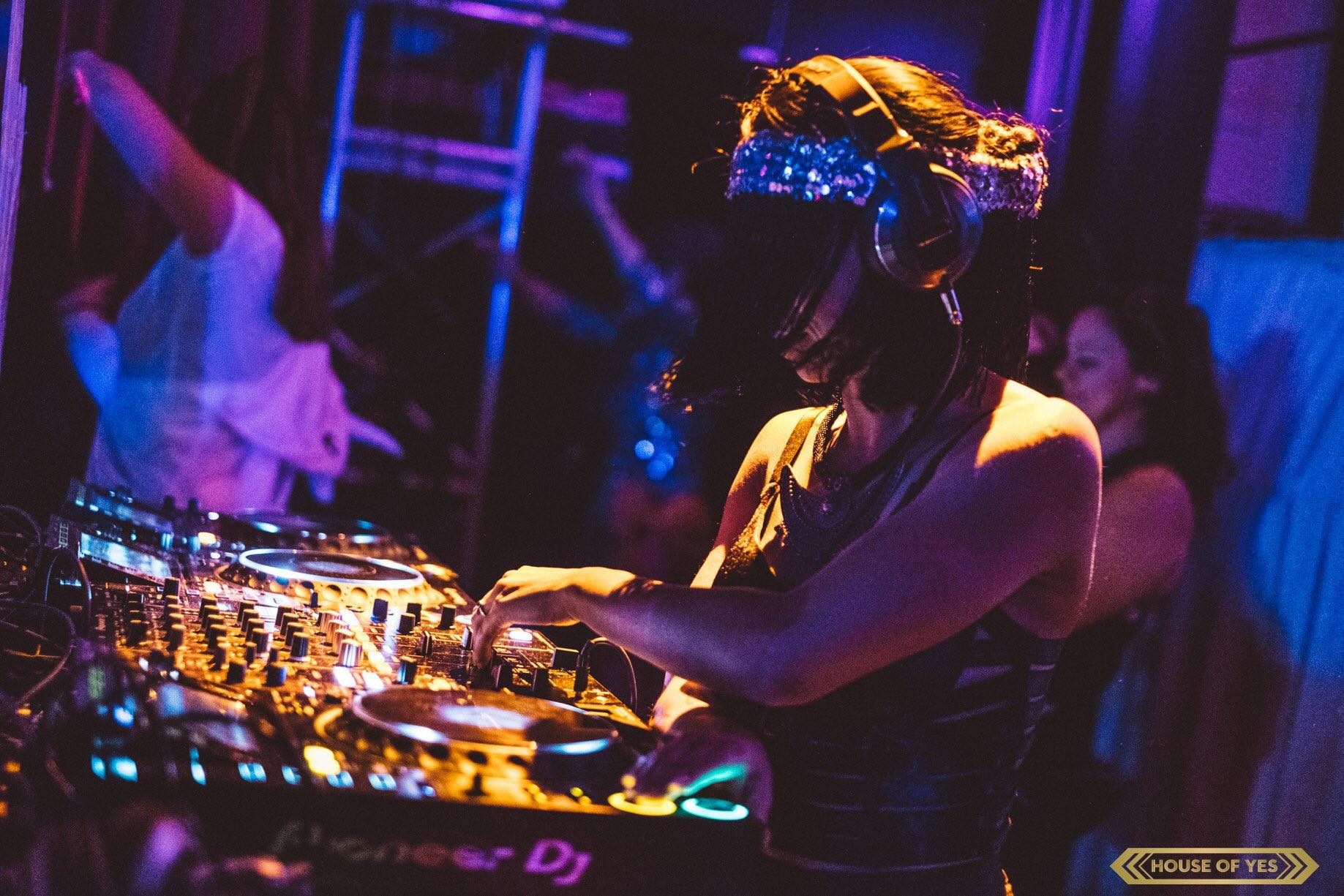 You'll also be heading across Canada in August to play at Shambhala, and then jetting off to Croatia for Outlook in September. How do you prepare to play at two of the most renowned bass music festivals on the planet?
Ha! Well, there are extra challenges to my sets at both of these festivals this year. I've never played a sunrise set before, so, that will be something I'm thinking of while prepping for Shambs. I've also never been, and very excited to witness it, especially because the line up is HUGE!
This will be my third year invited to play at Outlook in Croatia, and one of the sets I have there is a b2b with the insanely talented Sully, on Resident Advisor's boat party, Pinch is also on that lineup. All I can say about that is I'm breathing very deeply. [Laughs] But also, I'm working on specific tracks for that set, as a boat is quite an intimate environment, and I'll be paired with personal heroes for this, I'm showing up with crafted ammo.
Your sets and releases blend different elements of electronic music together to create a truly unique sound. What influences led to this diversity both in the studio and behind the decks?
I am literally a hybrid of so many ethnicities and cultures running through my veins. Not to mention all the very different communities I've belonged. I'm a lifelong raver, raised in a latin neighborhood in the Bronx, N.Y by a Jamaican family, born to a Japanese mother.  I identify as a woman with all the beauty and struggle that comes with that. You can hear all of this in my productions and selections, you can hear my roots, my hopes, my heart, my angst, all of it.
I don't share much about my personal life on the socials, but, if you listen to my music and my sets, it's all in there. I'm moody and honest when I play, I play how I feel in the moment.
Having flipped and remixed quite a few tracks over the years, is there a specific element that draws you in or is it a feeling you get when listening that you need to put your twist on it?
I get obsessed with tunes I like, I'll fall in love with a song like a person and will just listen to that on repeat like, all day, for long periods of time. Sometimes, that results in me hearing additional elements when I'm listening, like, "oh this would be dope like this," or sometimes that makes it so that, I wanna figure out how to fit that tune into a BPM I'm normally playing, so I'll make a flip to make it fit into my sets in a way that makes sense.
This is actually how I started producing, I started DJing, and then I started making edits or DJ Tools for my sets, it was purely functional material for the club. Then my friend Doctor Jeep encouraged me to start sharing some edits publically. After that people started hitting me up asking me to make them tunes, so I did.
Aside from being a DJ and producer, you also run your own radio show and label. With all the different roles you play, is there a trick you've found to keep it all balanced while also finding time to sleep?
Oh my god, I don't sleep enough. [Laughs] I'm too excited about life and all the things. I'm getting better about napping though!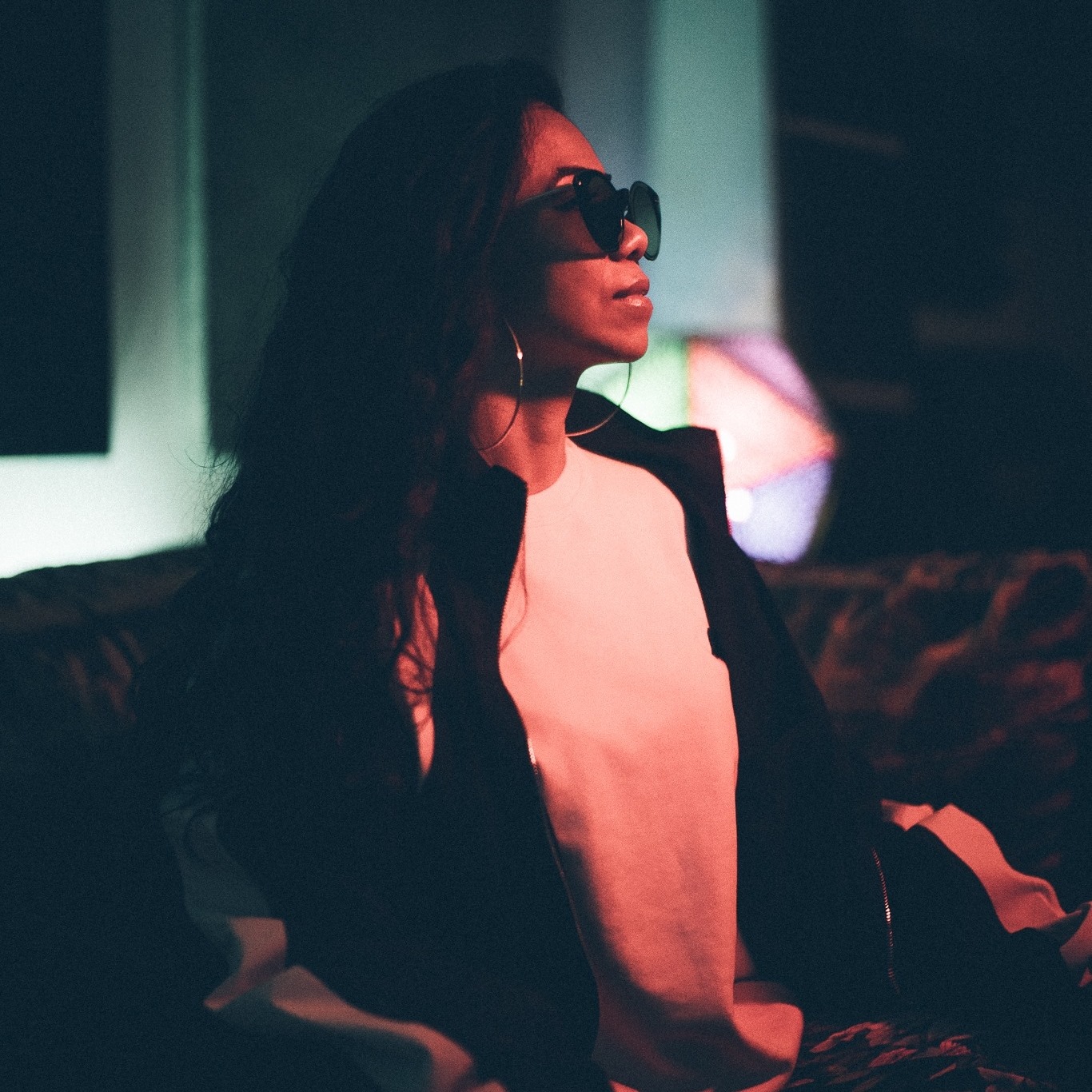 What has been the biggest struggle that you've faced so far in your career, and how have you battled or overcome it?
Honestly, I've not been at this as long as most of my peers, so, it's been a lot of feeling like I'm learning in the spotlight, which is a challenge for me. I have perfectionist tendencies, so, I always wanna do a good job, and that can sometimes give me anxiety before gigs, so that's something I'm working with. As soon as I started DJing, I was being billed on lineups alongside the people who inspired me to want to do more with music in the first place, so it's been an internal struggle of overcoming doubts like, accepting that I'm deserving of the opportunities I'm given for example.
Since you'll be joining the Dirtybird Flock at Dirtybird Campout West this October, what are some must-have camping essentials that you'll be bringing with you?
EXTRA EARPLUGS & Dried Mangos!
Finally, as a New York City native, we've got to know… where is your favorite place to grab a slice?
100% Prince.St Pizza!
---
Connect with Anna Morgan on Social Media:
Facebook | Twitter | Instagram | SoundCloud | Mixcloud