Shambhala has provided some specially curated playlists showcasing each of the stages to get you excited for this year's lineup!
---
We're nearing the 100-day mark until Shambhala starts and it's time to start your must-see artist lists. Spanning seven stages, there will be bass, house, and funk for every mood or feeling you can imagine.
Now, thanks to the festival they've provided us with separate playlists to get a taste of what is to come on Spotify. Hit subscribe on those playlists, check out a preview of each stage below, and be sure to view the full lineup. Will you be heading to Shambhala this year? Let us know in the comments!
---
We've broken down each stage at Shambhala with the vibes and artists so you can get a taste of what's in store!
Shambhala's mainstage, The Pagoda, features the biggest acts from all areas of the electronic spectrum including REZZ, Black Tiger Sex Machine, and Feed Me. The stage features booming PK Sound, lasers, and the latest in video mapping technology along with iconic stage design.
The Village stage is a supernatural, sci-fi geodesic structure full of performance art, turntablists, DJs, and more. Get ready to headbang with artists like Buku, Boombox Cartel, Delta Heavy, and more.
Head over to The Grove for a chill, downtempo sacred space full of towering cedar trees and creative art installations. Experience electronic bliss from acts like CharlesTheFirst, Daega Sound, and Goopsteppa who will be taking the stage.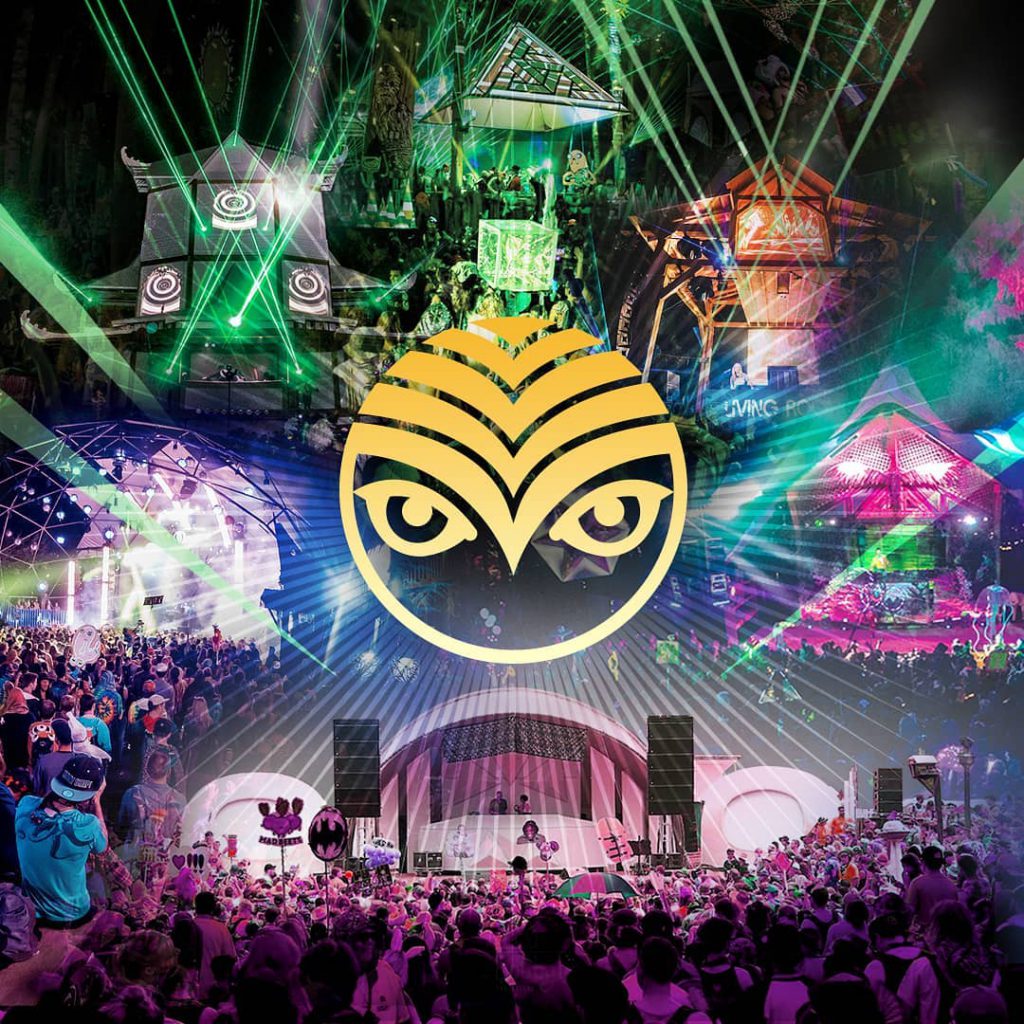 The beautiful Fractal Forest is home to the sounds of funk and more, plus, the stage production is out of this world! Make sure to catch artists like The Funk Hunters, Dr. Fresch, and Gramatik here if you're looking to get down to some sick beats.
The AMPhitheatre stage features the freshest sounds from the bass kitchen. You'll find Claude VonStroke's hip-hop alias Barclay Crenshaw here, along with Liquid Stranger, Space Jesus and more at this stage.
Finally, The Living Room stage is a groovy and mysterious place to experience riverside relaxation. Vibes will be curated by DJs like Mark Farina, Tyler Stadius, and Dirtwire.
---
Shambhala 2018 – Event Information:
Date: August 10-13, 2018
Location: Salmo River Ranch, 7790 Hwy 3 & 6, Salmo, British Columbia V0G 1Z0
Age Restriction: 19+
Facebook Event Page: RSVP HERE
Tickets: Purchase HERE
---
Follow Shambhala on Social Media: