Electric Forest fosters individuality and creativity in each and every attendee, and this was apparent in the beautiful, eclectic outfits and makeup that we saw in the forest! 
---
In a place as accepting and magical as the Forest, people are free to be imaginative as can be when it comes to their festival fits. While Electric Forest is always filled with its fair share of the classic looks of elephant pants, tie-dye t-shirts, and pashminas, we saw a ton of people going outside the box with their outfits, hair, and makeup.
When you walk inside the Forest, the amount of magic, creativity, and passion within each and every piece of art is tangible. The people of Electric Forest take this artfulness and manifest it in their incredible fashion choices, truly becoming one with the vibrancy and beauty of the Forest.
This year, we saw some drop-dead statement pieces like third-eye sunglasses and decorative dance fans, as well as some full-on costumes and face paint. Get some ideas for your next festival outfits with these gems below!
Check out some of our favorite looks from Electric Forest 2018 below, and let us know your favorites in the comments! 
EDMID's Favorite Fashion Looks of Electric Forest 2018:
---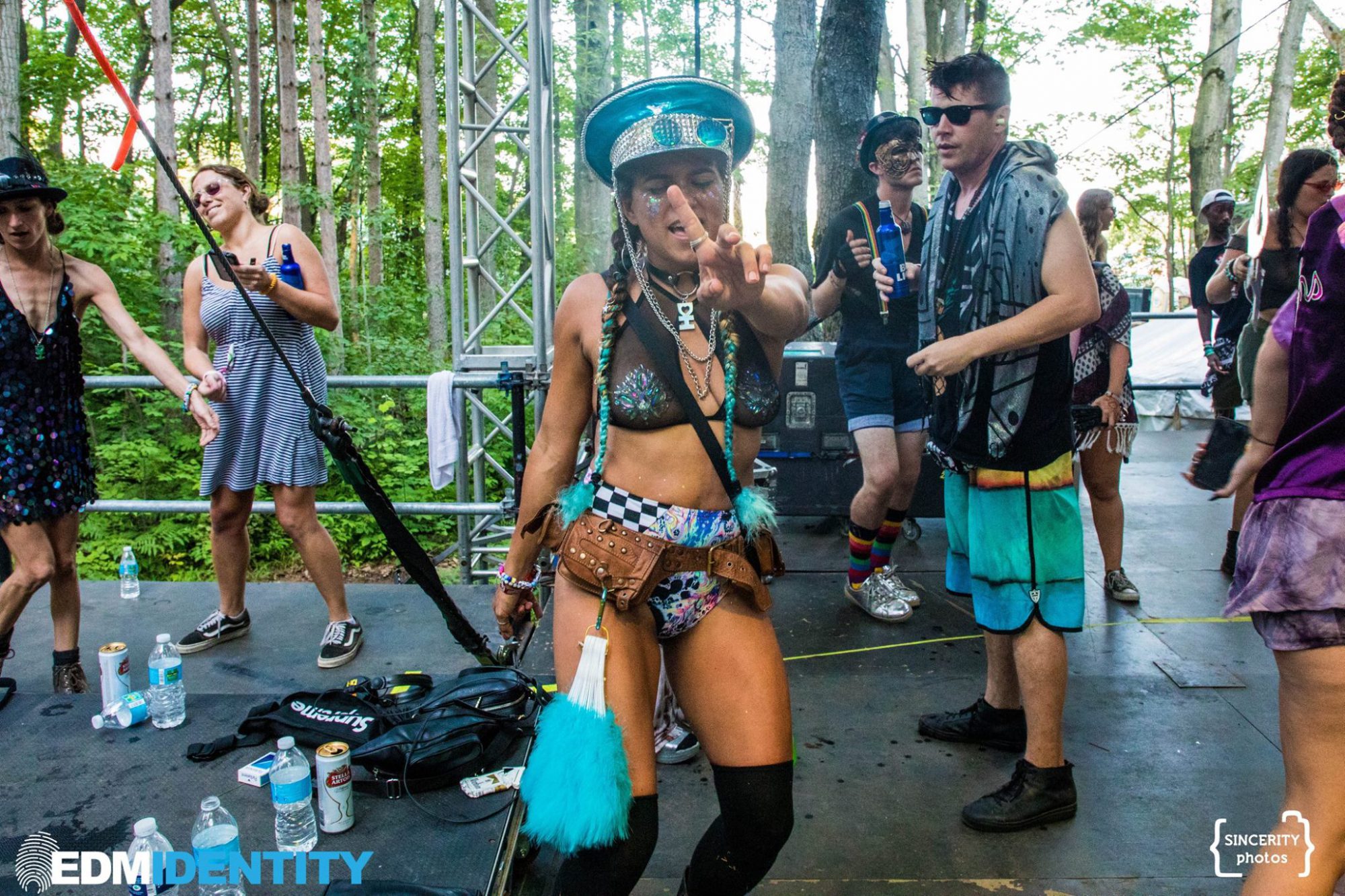 This girl's ah-mazing Desert Hearts inspired outfit! 
She is killing it top to bottom, her look complete with crystal pasties, colored hair braids, utility belt, and disco captain's hat. She's paired some fun yet useful accessories like her fluffy blue fan with some cute n comfy patterned rave shorts and a mesh keyhole top. Pulling the same vibrant color blue through her hair, fan, and hat, she looks just too perfect in her epic Forest attire.
---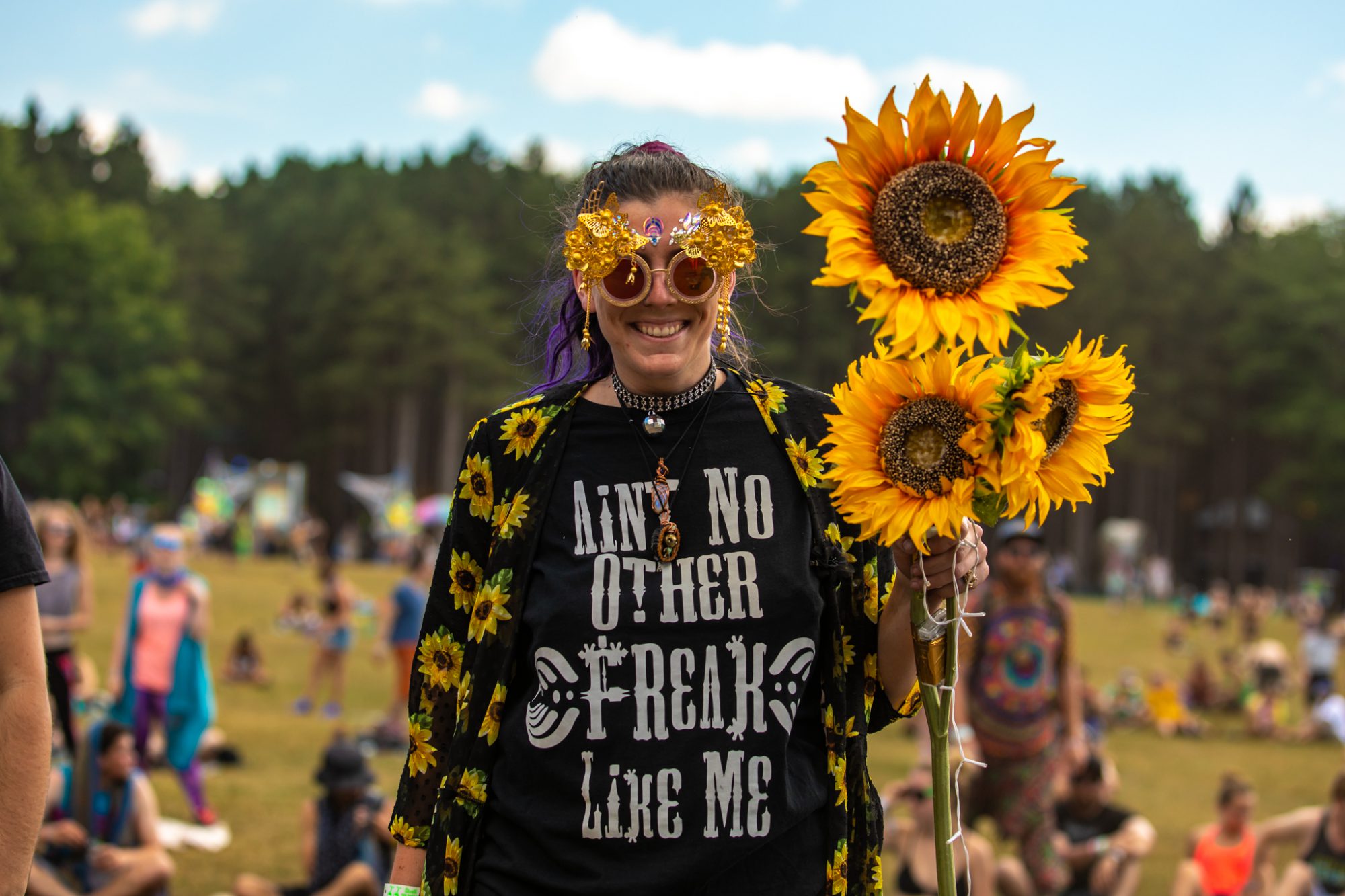 Bassnectar + Sunflowers = Perfection 
There are no rules at Electric Forest, and this awesome gal has proved just that by brightening up her black and white Nectar tee with sunflowers galore. Her beautiful patterned long sleeve and stunning sunglasses with butterfly and sunflower details bring bright color and foster a happy vibe in her look. And to put the cherry on top, she's carrying around some gorgeous light up sunflowers! I love how she took such flawless, creative elements and paired them with a Bassnectar tee – it's such an original and captivating look.
---
These trippy third-eye sunglasses 
Dope sunglasses can take any look to the next level, especially when they're third-eye sunglasses! These awesome shades give you an otherworldly feel like you've just stepped right out of a REZZ set. Perfectly meshing with her detailed kimono and fan, these third-eye sunglasses are a must-have festival statement piece!
---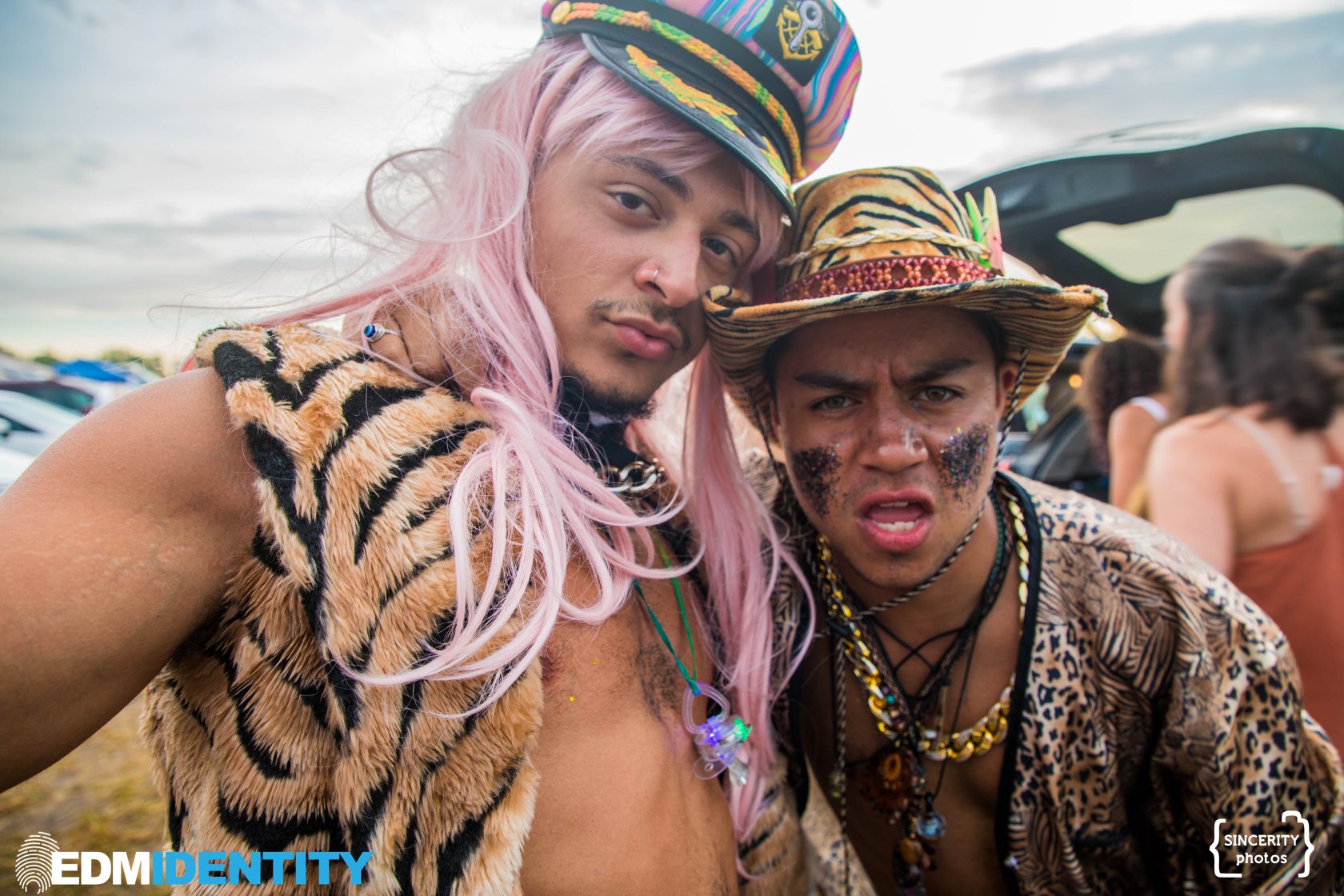 Animal patterns and funky hats galore! 
These guys have taken festival fashion to the next level with these ridiculously stylish outfits. This is the beauty of festivals – there just really can never be too much! Tiger fur vest, pink wig, gold chain, and funky hat? Yes, please! Glittered up and unafraid to don all the patterns, these guys are some hilarious festival fashion icons.
---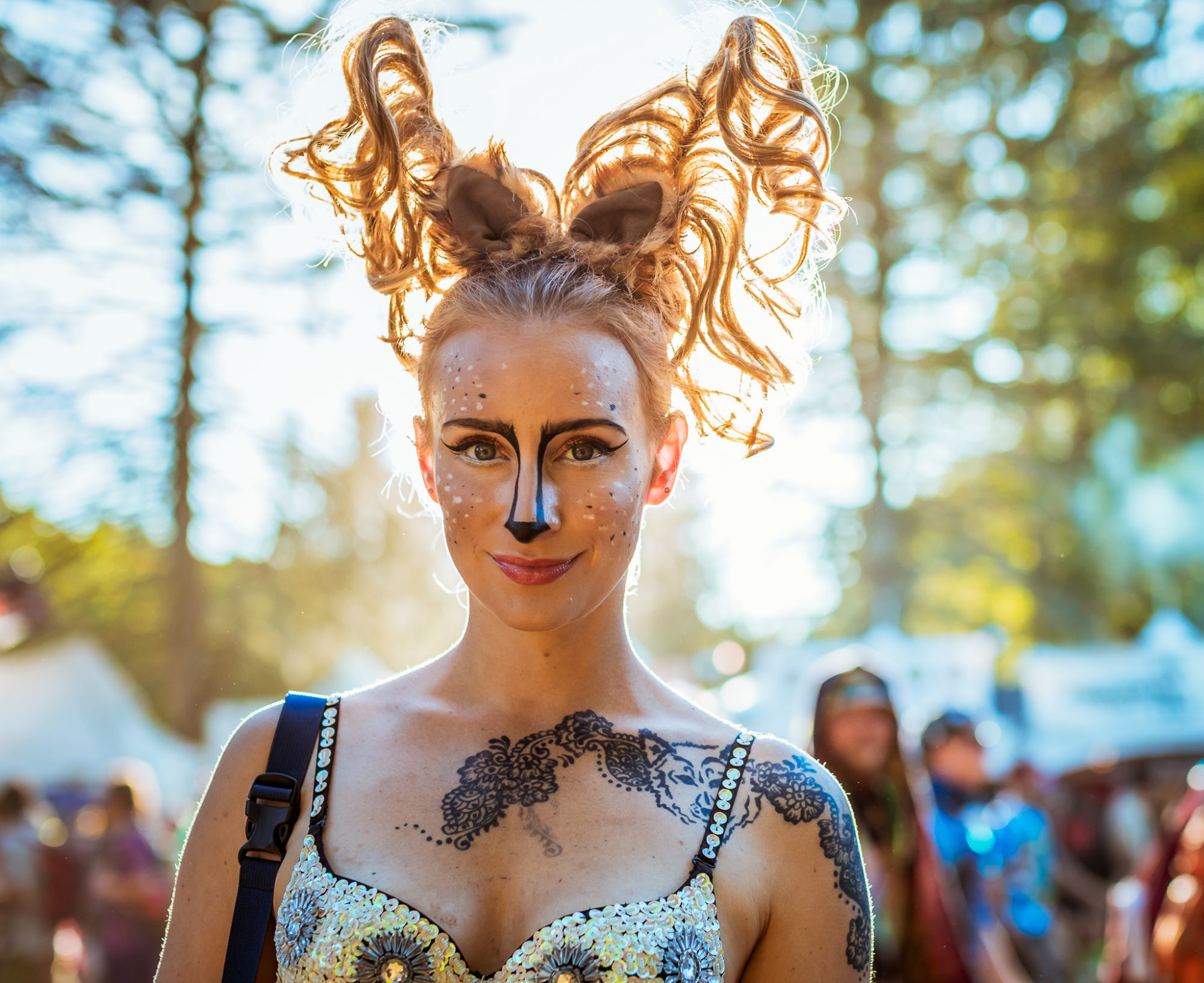 This enchanting deer-inspired makeup and hair 
This may be one of my favorite festival looks I've ever laid eyes on! This woman's costume makeup is done so impeccably well, creating this angelic doe look on her already beautiful face. Her attention to detail both in her hair and makeup is astounding, perfectly straight lines and expertly placed dots shaping her face into a morph between a human and deer. She even got her hair to stand up straight (perhaps with straws) to mirror the look of her cute deer ears, completing the look in the best possible way.
---
Connect with Electric Forest on Social Media