Innovative house music duo Eli & Fur hit all the right notes with their extraordinary summer EP, Night Blooming Jasmine, out now on Anjunadeep.
---
Over the past few years, Eli & Fur have been making an indelible imprint on the house music scene with their penchant for joining irresistible club music with unforgettable melodies and lyrics. Their newest release, the Night Blooming Jasmine EP, gives us all that and more with a uniquely soulful, contemplative venture into four tracks that show us a side of Eli & Fur that we always knew existed but had never seen in quite this way before.
Released on Anjunadeep today, Eli & Fur's Night Blooming Jasmine EP is a gorgeous four-track masterpiece, exploring an extraordinary depth and breadth of emotion, from the highest highs of "Night Blooming Jasmine" to the complicated uncertainty of "Something Was Real." It's unusual for an EP to cover so much ground, but then, there's a reason that Eli & Fur have become an undisputed favorite in the house music scene – they do what they do so well, and they do it better than anyone else.
Stream or purchase Eli & Fur's Night Blooming Jasmine EP on your favorite platform, and read on for a deeper take on the release below!
Stream Eli & Fur – Night Blooming Jasmine EP on Spotify:
---
The EP's title track, "Night Blooming Jasmine" was the first taste we got of what was in store for us with this EP bakc in May, and even by Eli & Fur standards, it exceeded all our expectations. The track's understated house groove pairs perfectly with an evocative synth melody, but the real star on the track is that unusual vocal line, simultaneously light, breezy, and filled to the brim with the poignant energy of those perfect summer nights that you never, ever want to end.
Eli & Fur explained:
"we wrote most of the lyrics while in the city and recorded the vocals in the studio out there so listening to it really takes us back. The smell, the lights, the skies and not wanting to leave. As well as that sense of how Hollywood used to be. The decadence of it all and the cracks under the surface of the American dream."
It only gets deeper from there with "Something Was Real", the second track on the EP and without a doubt my personal favorite of the entire EP. Meditative, vulnerable, and raw, the plaintive melody and masterful songwriting transport us to a very specific time and place, filling every gap with the heavy weight of uncertainty. Offset by soaring strings and a constant, solid bassline, it's haunting in its beauty and its honesty, and is a track I'm certain I'll have on repeat for months to come.
Eli & Fur shared their thoughts on "Something Was Real":
"I was walking home from a party that had gotten a bit out of control, my phone died and I'd left alone. My brain was in overdrive, the sun was rising and I was playing things over and over in my mind. Trying to decide whether or not to walk away from something, sometimes the not knowing can drive you crazy."
"Parfume" kicks us into a higher gear, with a driving, tribal-influenced beat that puts a fresh new twist on club music. Merging delicate, shimmery tones with a visceral, almost primal energy, "Parfume" manages the rare feat of being both expressive and wildly, incredibly free.
The final track on the EP, "Honest", grabs you first with its gripping, powerful bassline, and then enchants you with its arresting melody, perhaps the most memorable of the whole record. "Honest" is perhaps the most like what you might typically expect from Eli & Fur, but that's by no means a bad thing here, and makes for a stellar end to what is truly an exceptional EP.
Start to finish, Eli & Fur's Night Blooming Jasmine EP is, in a word, stunning, fusing the very best elements of their club-focused sound with an emotional authenticity that is all too often absent from dance music as a whole. The EP's unforgettable melodies, captivating vocals, and singular grooves show once again that Eli & Fur are breaking barriers with their unique musical style, and we simply can't get enough.
---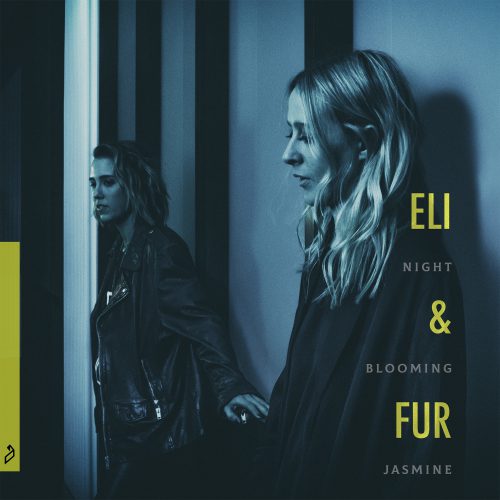 Eli & Fur – Night Blooming Jasmine EP – Tracklist:
Night Blooming Jasmine
Something Was Real
Parfume
Honest
Parfume (Extended Mix)
---
Connect with Eli & Fur on Social Media:
Facebook | Twitter | Instagram | SoundCloud