Tiësto's "Adagio for Strings" is an iconic 2005 reimagining of Barber's classical piece and a trance legend. It also reached beyond EDM to find some unlikely first-time fans.
---
I was a nerdy kid – third chair cellist in my high school orchestra, thank you very much! On the other hand, my little sister already had her finger firmly on the pulse of the trance new releases. She did her dorky sister a huge favor as she slipped "Adagio for Strings" onto my first iPod. Loading it up, I heard one of classical music's most beautiful melodies both turned on its head and faithfully preserved. Tiësto opened my eyes to how diverse and artistic EDM could really be.
Being the classical geek that I am, I have to share a few words about the stunning original composition. "Adagio for Strings" was composed in 1936 by Samuel Barber, one of the most influential American and LGBT composers ever. Massively emotional and cathartic, the piece earned second place in a BBC list of Saddest Songs Ever. It was even broadcasted over the radio and TV announcements of Franklin D. Roosevelt's and John F. Kennedy's deaths.
Tiësto's version never leaves me with a broken heart, but rather a soaring one.
The iconic theme comes in soft, teased in quavering low notes. Then the strings sound off complete with the cello part I'd so dutifully rehearsed as a kid. Tiësto ratchets the feels up gradually adding layer by layer, switching between electronic synths and violins.
Then there's a breath and in soars the full symphony. It's heart-stopping and leaves you enraptured. Just when the emotion is about to overpower, Tiësto releases the angst with one of the most recognizable trance breakdowns of all time. Every time I hear it, you can find me swaying and reaching for the sky along with the melody.
Stream Tiësto – Adagio for Strings on SoundCloud:
One of my favorite things about this track is that it's obviously one of Tiësto's personal favorites.
As poppy as Tiësto's music and live sets have become, I've never seen him play one without including his most beautiful track. If you haven't had the pleasure yet, I recommend stopping by his set at your next chance. If you see me weeping in the crowd at Global Dance Festival, come give me a hug!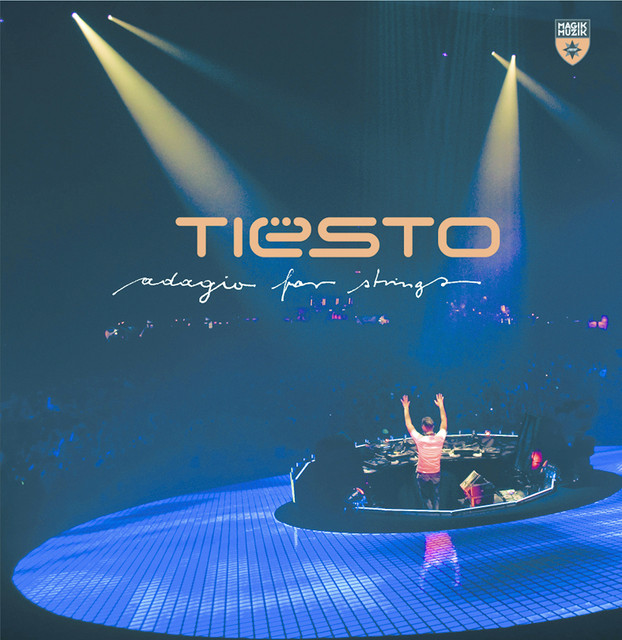 ---
Follow Tiësto on Social Media:
Website | Facebook | Twitter | Instagram | SoundCloud | YouTube