John Digweed is no stranger to the world market and the plethora of clubs out there and brings two new compilations as evidence of his diverse reach.
---
John Digweed has been in the business since 1993 professionally and continues to be a creative force even beyond the age of 50!  It's no surprise then that Mr. Digweed, and the team at his label Bedrock Records, continue to drive releases that permeate the airwaves of Techno and Progressive House.
In circling the middle of 2018, the team has dropped two different compilations with a wide swath of sonic landscape. We've got details the Techno lover in you will want to hear on both Bedrock XX and Live in Tokyo, both of which provide a solid springboard for the rest of the year for Mr. Digweed.
Just released this past week is a landmark compilation celebrating twenty years of Bedrock Records.  The four-CD compilation [two mixed discs and two unmixed discs] curates sounds from John's personally selected producer core to celebrate the label's milestone.
"I reached out to some of my favourite producers and could not be happier with the productions that came back." 

– John Digweed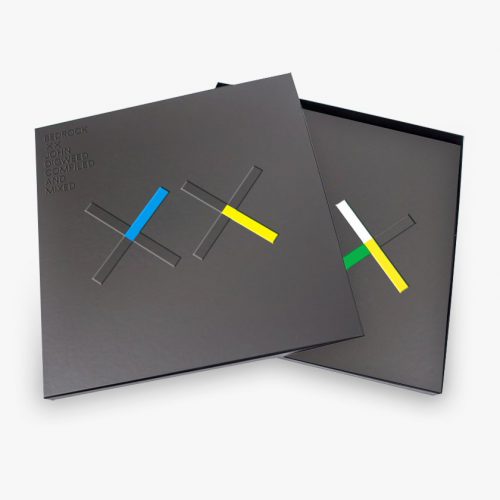 Between heavyweights like Alan Fitzpatrick, Guy J, Robert Babicz, and Josh Wink, to lesser familiar names like Yunus Guvenen, Ruede Hagelstein, or Lee Van Dowski, John's choices shuffle the mood between House, Techno, and Progressive House – or as some now call it, Real Progressive.  If you buy the digital version you will not be let down either, as it features two full compilation mixes as well as twenty-one unmixed tracks just like the CD version.  Talk about ringing in twenty years with a bang!
---
If that was not a good enough celebration of a major label milestone, John's also outdone himself by replenishing the "Live In" series of mixes.
The next installment, number ten, is due for release at the end of July and hearkens the dark Asian underground vibes of one of the densest populated cities in the world – Tokyo!  Recorded during John's set at Contact this past April, this five-CD journey takes you from his opening moments to the peak hours and beyond.
At sixty tracks the compilation is no slouch.  Superbly crafted as a listening experience, its hard to imagine a better setting for John to work his craft.  Departing from the North American mood aids the compilation's darker sound – gone are the halls of South Beach, Toronto, Miami, Montreal, and Brooklyn, and in comes the sounds that appeal to the next market ripe for an explosion in the electronic music sphere – Asia.
"This time we head to Tokyo and to one of the best underground clubs out there. Contact is an amazing basement club with a low ceiling, minimal lighting and an incredible sound system." 

– John digweed
If you are ready to jump down the rabbit hole, grab your digital copies on either iTunes or Beatport, or for something even more special, grab a copy of the five-CD collection or even the triple double-sided vinyl collection.
---
For both Bedrock XX and Live In Tokyo, be sure to pick up your physical copies at the exclusive Bedrock online shop by clicking here.
---
Connect with John Digweed on Social Media:
Website | Facebook | Twitter | Instagram | SoundCloud