Alex Prospect stopped by in Los Angeles to chat about his upcoming re-release of Dedicated and his take on the future of the Happy and UK Hardcore scene.
---
The name Alex Prospect is known to UK Hardcore fans from all over and it's no surprise why. With his ability to masterfully incorporate multiple genres into his signature hardcore beats, his tracks constantly stay fresh and relevant while maintaining their happy core.
Alex Prospect burst onto the scene at the tender age of 15 and after 12 years in the scene has made quite a name for himself. He released his widely successful debut album in 2015 and featured collaborations with massive UK and Happy Hardcore artists such as Gammer, Darren Styles, Joey Riot, and Mark Breeze and shows no signs of stopping. In fact, despite being in the game for so long, he's just getting started!
At the start of 2018, Alex revealed a more mature sound and persona. After laying low in terms of production, for most of 2017, this year is all about releasing more music and connecting with fans. With Happy and UK Hardcore seeing a rise in popularity all over the globe, we're betting that Alex Prospect could headline this new wave.
Stream Alex Prospect – You're All That I Need on SoundCloud:
---
Welcome to LA, since you have some downtime between your NY and SF gigs, what sites have you been exploring here and what are some of your favorite places in the city?
I've only been here once before; I visited the Hollywood sign and went to Big Bear Lake for a holiday a while ago. I only landed here the other day so I haven't done too much. I met up with the SoCal Hard Dance guys. They've been taking care of me and made me a t-shirt and things like that; I had a mix with them and had a few drinks.
With this whole trip, it's not like it's too planned out, it's like you said, just downtime between my shows. I'm thinking of moving out here in the Autumn so it's kind of neat for me to just scout the area out. I'm going to Space Yacht later tonight and obviously am here doing the interview now. My boy Gammer is in town on Thursday so I'll be going to his event out here as well. We will see what else happens.
It sounds like you ended up having a lot to do though you didn't make any plans.
Absolutely! This is why I want to move out to LA; there's a lot of opportunities here. Even just getting picked up by the SoCal Hard Dance guys from the airport, we're just talking about music and they're like, "Oh, I have this buddy that does this, I have this guy that does this," and we're out here doing this interview. I feel like there's a lot more opportunity for me here.
By me just going with the flow of things, I feel like opportunities are attracted to me rather than in The UK, I feel like I've been there a long time. It's good to have a bit of adventure and a bit of change really. I'm just going with the flow and accepting things as they come.
Happy and UK Hardcore seem to be in an interesting place right now. It's still a very niche genre but you're seeing more demand in the US by way of HTiD returning to the US earlier this year and Insomniac consistently booking acts such as Darren Styles and Gammer. What is your take on the state of UK/Happy Hardcore in The States?
I feel like it's an extremely exciting place and there's a lot of opportunity for the music. I'm 12 years deep doing this music now and to this day, it's still my favorite genre to produce. I can fully express myself creatively with it and bring in lots of genres I'm into but still keep it hardcore. I don't like to think too much about the specific genre terms these days. I feel in EDM in general, we are in a post-genre time though obviously things are categorized and they will be just for ease of knowing what genre is what.
With Styles and Gammer doing so well out here I would like to be the next artist from the UK to follow in their shoes in terms of popularity. Going back to what I said about opportunities, I feel that if it's going to blow up and if Hardcore is going to get bigger, it will start in The States first and elsewhere secondary.
That's an interesting take. Why do you feel it will start here first?
I had a phone call with Gammer recently and that's something he said to me. It's newer for the states and a lot of the music I am making now has trap and hip-hop influence. Dubstep is really big over here and I just feel like the music is a bit more upbeat and intense in The States. In The UK, deep house, and tech house are more popular and I'm an energetic guy so I like to put the maximum amount of energy into my music and I feel like the US is the place where my music will be appreciated by more people.
In one of your podcast interviews, you talked with DJ Ravine about the importance of artists building a personal brand. You've taken your own advice as I've noticed that you've completely rebranded yourself. For example, you have re-launched your Dedicated brand and created your monthly podcast Dedicated Radio. Why did you feel it was important that you change your brand?
What I would like to say about changing my brand, I'd like to clarify that. It's not like I sit down and say, "Right, how can I make a brand that connects with people?" I think it's a case of being yourself and not trying to be anything you're not. Whatever is true will prosper and I think as soon as you sit down and think, "Right, this is a gimmicky brand idea that other people will like," I feel that's where you're going to lose. You have to stay true to yourself and that's when the strong branding happens because people can tell its real.
My aim is to be present on all sorts of media outlets because it's so hard to break through so I want to make sure you can watch me on YouTube, listen to me on SoundCloud and Spotify, and just be as accessible as possible.
With the "Dedicated" thing, the reason I had that name is that it's a word that kept coming back to me. It's more of a feeling, it's an emotion and I feel like I need to be dedicated to this music, and dedicated to making it in the industry. It's a reminder as well; it's something I like to have in everything. I don't have tattoos but if I did get one then Dedicated would be incorporated there somehow. It's beyond a word to me and because I connect with it that way I have made it into my brand and hopefully, it connects with others too
It makes a lot of sense when you describe it that way. It sounds like the updates that you have made are more to reflect where at currently?
Yes, human beings are transient beings, right? We aren't anchored to any one place, we're constantly evolving and changing. I'm 28 years old now so I've been doing this a long time so naturally, I'm going to progress as an adult, my music tastes are going to progress. My motto ever since I started producing at 15 was 'to produce to make my own favorite music' so the definition of that will change as I evolve.
Nothing is planned out, when I'm in the studio, as long as I'm enjoying what's coming out of the speakers and as long as I've just done the best thing I could possibly make then I feel like my work is done there. If people connect with it, cool, that's a bonus. I'm very much a music guy, like all this talk about branding is secondary and I enjoy branding as well but for me, the actual sound of it, the music is still of paramount importance and the priority.
We've seen your social media presence increase exponentially in the past year or so. What role does social media – whether it be Facebook, YouTube, etc., play in the electronic music or specifically for you whether it be getting your music out there or connecting with others?
At the moment, Instagram is by far my favorite one. I feel like Instagram is like your CV. Within the first 9 pictures you can easily see the level somebody is at and your amount of followers is like your clout gauge. Personally though, if I was not in the music industry, I would quite happily not do any social media at all. However, from the business side of things, it's something I obviously have to do.
It is important as well and everyone gets what the deal is with social media and that it can be almost like promoting a fake life but at the same time, it's not all negative, there are a lot of positives. For example, we connected this interview through Instagram so it's a great way for me to connect with other like-minded people.
I was just in New York so I was able to post a few pictures of my time there and the show I DJ'd at so it's a brilliant platform for me to be able to connect with people and let people discover me. Though there are negatives, there are a lot of fantastic things about it too. It's just like any tool, it can be used for good and not-so-good.
For YouTube and Instagram, on both of these platforms, I'm trying to build up as well. Where I don't have management or anyone helping me with social media, I'm doing what I can to get those built up and hopefully in the future I'll have more people engaging with them. Me coming out to LA and meeting people every day and chatting with people at every show then the next day I can follow people up on social media. It's just a case of putting the work in, being dedicated, and keeping it moving.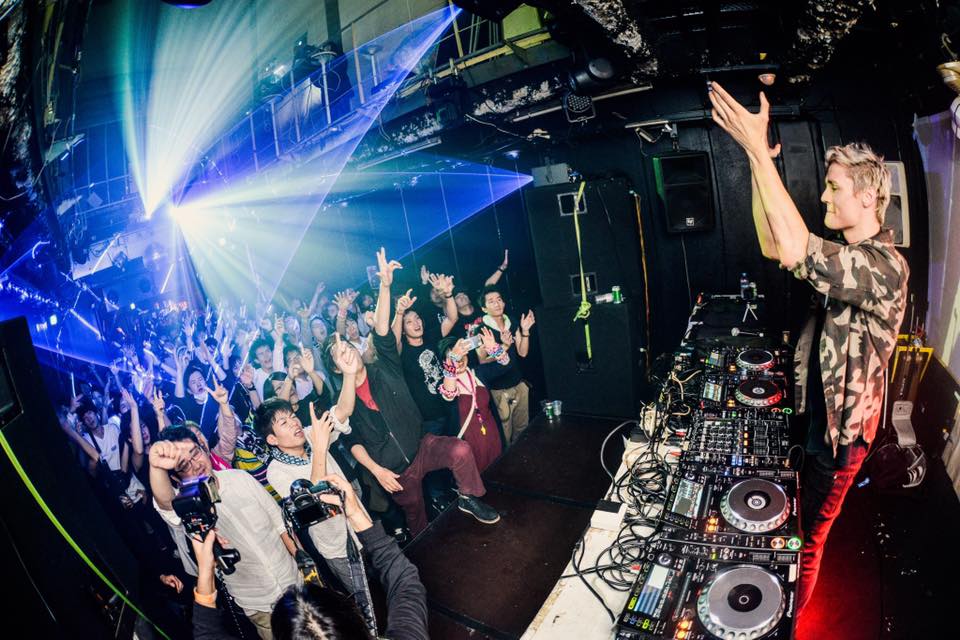 Let's talk about your gigs. Last year you played in Japan which made a lasting impression on you. You stated multiple positive remarks about the audience and even featured a Japanese artist, T4tsuya, in your monthly podcast. Can you tell us a bit more about your experience in the country? 
The level of talent in Japan is really high. I'm really impressed by the way they support each other as well. Japan is definitely a market I want to put a lot more energy into because I felt so welcomed there. I felt that the energy from the crowd was so supportive and you could play whatever you like. When I played in Japan, once you as the DJ put your hands up to clap, by the second clap, everyone in the club is clapping along with you. I really enjoyed playing in Japan and I definitely can't wait to go out there more.
One thing I would like to do in the future is to do an episode of Dedicated Radio which features 10-minute mixes from select Japanese artists with me just introducing each one. I've played in Japan twice – one in Tokyo and one in Osaka. Both times I've seen DJs that were doing creative stuff and coming with a performance that is original and I just feel like I can try to use my platform to promote those artists as well.
You recently played at HTiD presents Midnight Mafia at the O2. The lineup was absolutely stacked with some of the old and new artists in the UK hardcore scene. Based on the comments of the attendees it seems as though the UK was itching for another big name sponsored UK Hardcore event. How was your experience and what are your thoughts on UK Hardcore events of that magnitude returning to London and the surrounding areas?
HSU is the company that acquired the HTiD brand and they have been longtime fans of the music and I think it's an extremely positive thing for the scene. Obviously, HSU has a massive presence in Sydney and Australia and they are doing absolutely fantastic things there.
Coming over to the UK is a new territory for them and it's brilliant to have them involved and the level of professionalism not only from the promoters but also the curation of the acts they book, it's something I'm very happy to be involved with. I also really like the guys that run it, on a personal level and I hope that we can have a long relationship together.
The impression I get from them as well is that they are just getting warmed up so I'm excited to see how they continue.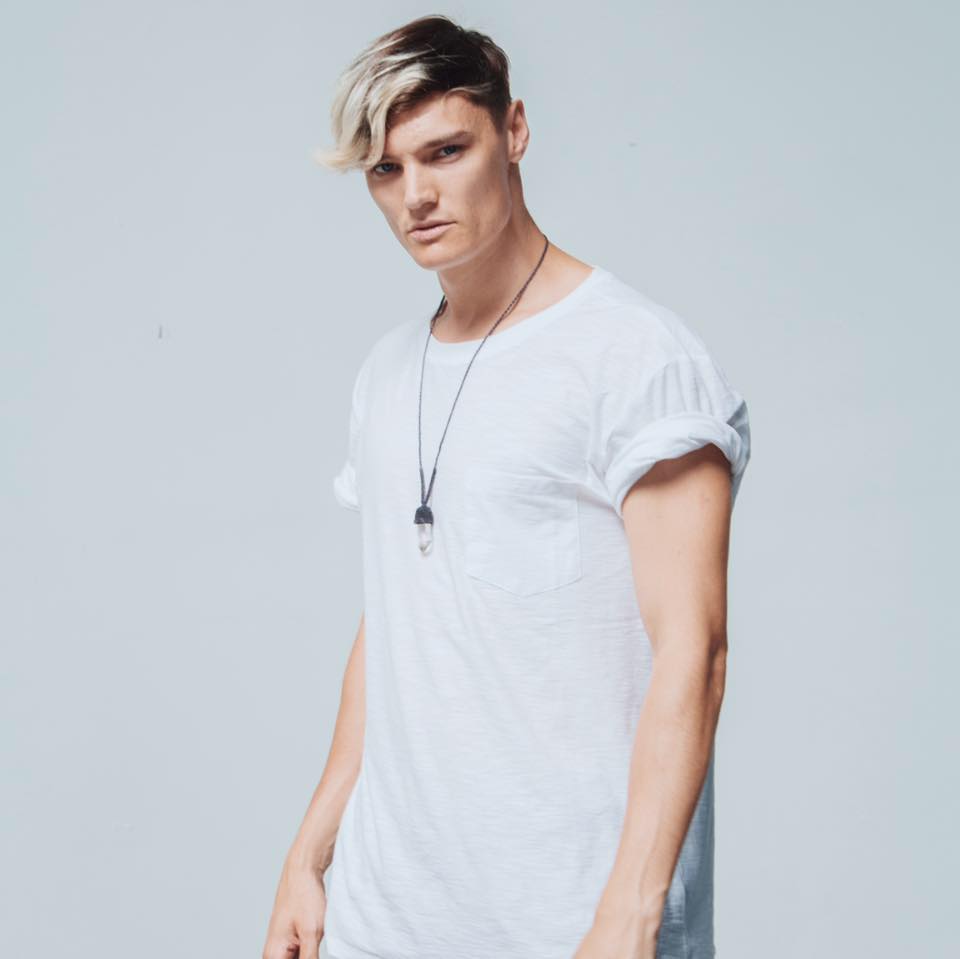 Your first track of 2018, "You're All That I Need" incorporated the amazingly iconic "Heaven" by DJ Sammy which is one of my all-time favorite electronic music tracks. Can you tell us about why you created this one? 
For that tune, I just wanted to make a track that was just hardcore track if that makes sense? Something feel-good, with nice kicking bass and uplifting vocal and riff. It was at the start of the year and I put it out as just a free download because I hadn't put out that much music the year before and wanted to start off the year with kind of a "thank you" to the hardcore scene. With my music, I always like to experiment with different types of sounds but for this tune, I just wanted to do one just for the scene and put it out for free. I really like the artwork that Obie did and I love what he did with it and took it beyond what I had in my mind.
With the wording, "You're All That I Need" it was almost a subliminal message to the fans. Like, as long as I'm playing this tune, it's a happy tune, you're enjoying it and I'm enjoying it, that's all that we need – you're all that I need. Subconsciously, there's that kind of message to it and with all of my music, there's a bit of my actual life put into it, whether it's conscious or subconscious I think that all of my music has levels of meaning to it that may not always be immediately obvious.
How was the reception to the track? I personally heard a lot of great comments about it.
Yes! It was very good! It's a happy, feel-good tune and I wasn't trying to make a breakthrough tune or crossover hit or anything like that, it was literally just a tune for the fans. I think it has been received as such so what I had in mind for that track was executed just how I wanted.
Sometimes artists such as Gammer, who branch out from UK Hardcore into something more bass heavy or trap get a lot of slack from Happy/UK Hardcore purists. What's your opinion of artists straying from their original or signature sound? 
If you're a true fan of somebody's music then you should be happy with their journey. If you feel that you don't want to be a fan anymore because they aren't making the same kind of music then I think you should still respect the decision they made.
Even before knowing him personally, I've been a big Gammer fan since I was in school and I'm still as much of a fan of him and his music now. I think I personally wouldn't be a big Gammer fan anymore if he had been doing the things he was doing in 2005 or earlier; I love the stuff he's doing now.
I do understand the purist thing and often it comes from a place of passion for the music. Recently in the UK, we've had a whole 160 BPM vs. 170 BPM debate and to people outside of the genre, it's an absolutely ridiculous conversation topic. I did a video about this on my channel because the conversation was blowing up on UK Hardcore Facebook pages. I understand where people are coming from, we are into this music because it's niche and because it's faster than other genres so the last thing we want is to hear our track being slower or having a dubstep section in it so I get it from the purist point of view. However, to be negative toward another artist for expressing themselves creatively, I just don't think it's very nice.
Let's transition to talking more about your music. It's only June but in the past six months you've already dropped numerous collaborations, original singles, and reworks. What should fans look forward to for the rest of 2018?
In 2017 I had quite a few personal issues that I was dealing with so my productivity was as high as it could have been. 2018 has personally been a good year for me and my mentality. I'm very much looking forward to putting out good music and have so much music planned but it's just a case of not having a team to help with things.
A lot of it does come down to how much I put out my own music. Obviously, my priority is the creative side so I want to put 100% into producing new music so I will have new music out as soon as possible. I played you some of my new stuff and I honestly believe it's by far the best stuff I've ever done and I really believe in it and hopefully, that will translate to other people.
It's about finding the right way to market it and the right platform to put it out. I'm just doing the best with the contacts I've got and the time I have each day to juggle maintaining the social media, producing the music, doing gigs, coming up with marketing ideas as well as having a personal life as well.
Can you talk a little bit about re-releasing your artist album, Dedicated?
I'm re-releasing Dedicated because, for the scene, they know the album but it was never released on streaming services at the time. It didn't really hit the market and the number of people that I would have liked. I absolutely put my heart and soul into every single beat of the album and I feel it's an important stepping stone of my journey.
I'm actually well into working on my next album but I want Dedicated to be out there for people to enjoy that haven't heard it before first. As long as it's something I believe in, it's a bonus if other people like it. It's about keeping that integrity is actually the key to success anyway so I'm just very much looking forward to getting it out. It's ready to come out, it was ready months ago, but I can only move as fast as I can with the limited resources I have.
Finally, you naturally have dark brown hair but have been sporting the platinum blonde look for quite some time. We're all curious, is it true that blondes have more fun?
[Laughs] I mean I guess I'm having more fun now. I've always had quite a lot of fun. Do blondes have more fun? Jokes. [Laughs] I'm having a brilliant day today, I'm out here in Venice Beach, looking around now, it's absolutely beautiful weather so I definitely think I'm having fun, not to say I wasn't having fun earlier.
---
Connect with Alex Prospect on Social Media:
Facebook | Twitter | Instagram | SoundCloud