Ego Trip's latest party, A Cosmic Funk Odyssey, brought even more heat to America's Finest City with a monumental night of music and art.
---
Whether you're on the Playa at Burning Man or in town during one of their themed shows are happening, when Ego Trip throws a party you better be there. Known for their highly curated lineups that bring both top-level talent and local acts along with art and production elements that make their events pop, this group of burners knows how to get down. With just a few months to go until their annual pilgrimage to Black Rock City, Ego Trip wanted to take their followers on A Cosmic Funk Odyssey and my oh my were they successful.
Hosted at Spin Nightclub and featuring sets from OPIUO and Sacha Robotti, this Ego Trip party was one for the ages as it featured two stages of booming beats and an infectious atmosphere of positive vibes throughout. The show was packed to the brim with attendees and may have actually been one of the busiest nights I've seen at the nightclub in recent memory. Although this led to long bathroom lines and an aggressive amount of heat inside the main room, it was well worth the experience.
OPIUO really brought the funk with his set, wowing old fans and gaining plenty of new ones as the entire crowd got down.
If you haven't seen a set from OPIUO yet, I highly recommend that you do. His style of funky, bass-fueled electronic music is so unique and vibey that it is nearly impossible to not groove out to his sound. Jumping between the decks and his electronic drum kit to add some extra flair, his set was one of the best I've ever seen in a club setting.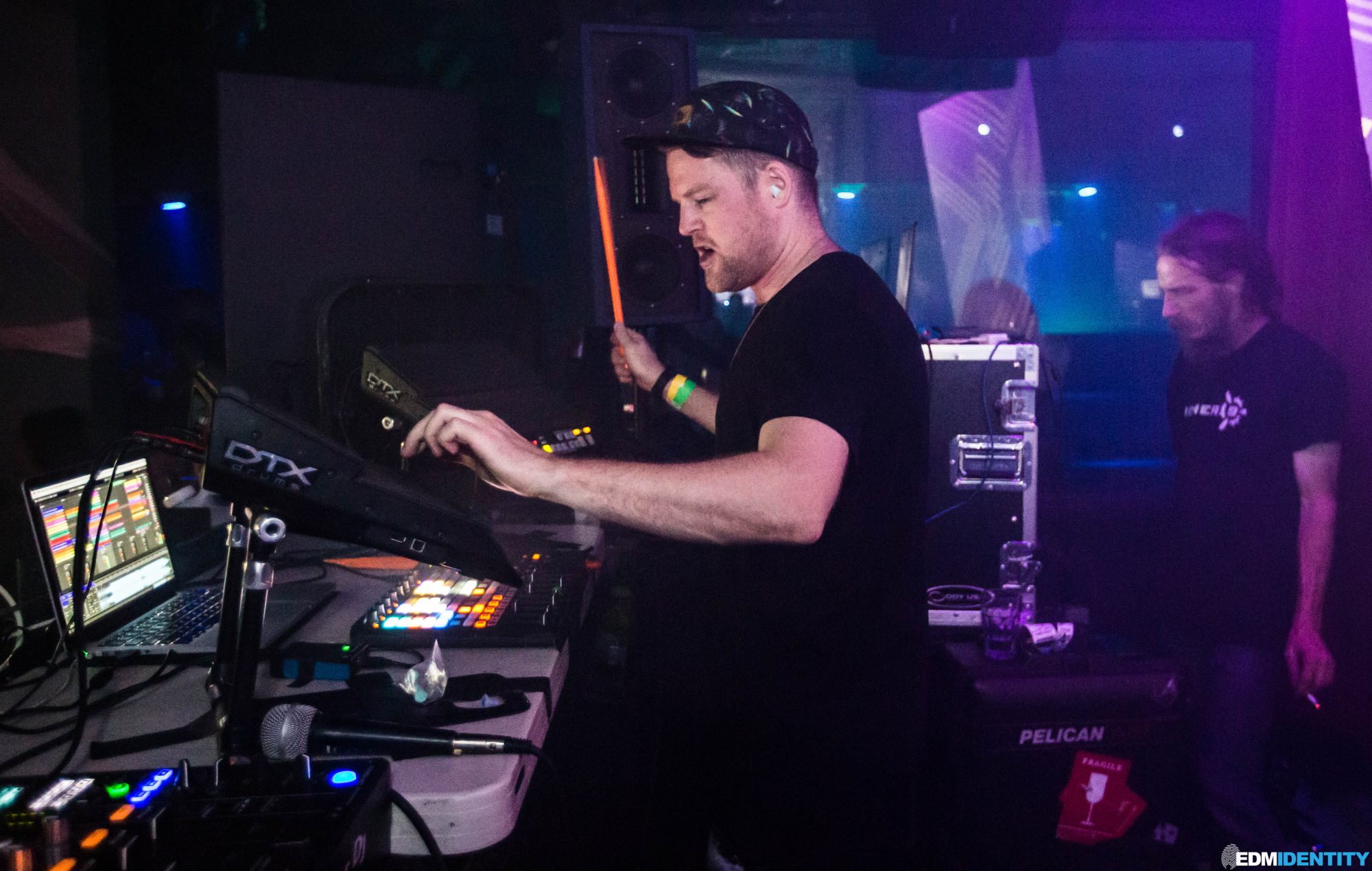 Sacha Robotti co-headlined the night and gave the crowd that extra boost of bassy tech-house that kept the party rocking.
One of my favorite members of the Dirtybird flock, Sacha Robotti has continually impressed me with his releases and work behind the decks. He is one of the artists I love to watch DJ because he gets in the zone but is always clearly having a good time as well.
At one point during Sacha Robotti's set the power actually went out, cutting nearly all the production elements and sound from the main room as well.
A testament to his skills and dedication as a DJ, Sacha continued to spin without missing a beat. While many other parties would simply call it quits the crew running the party hurriedly worked to correct the situation, eventually finding a solution and getting the party back on its feet.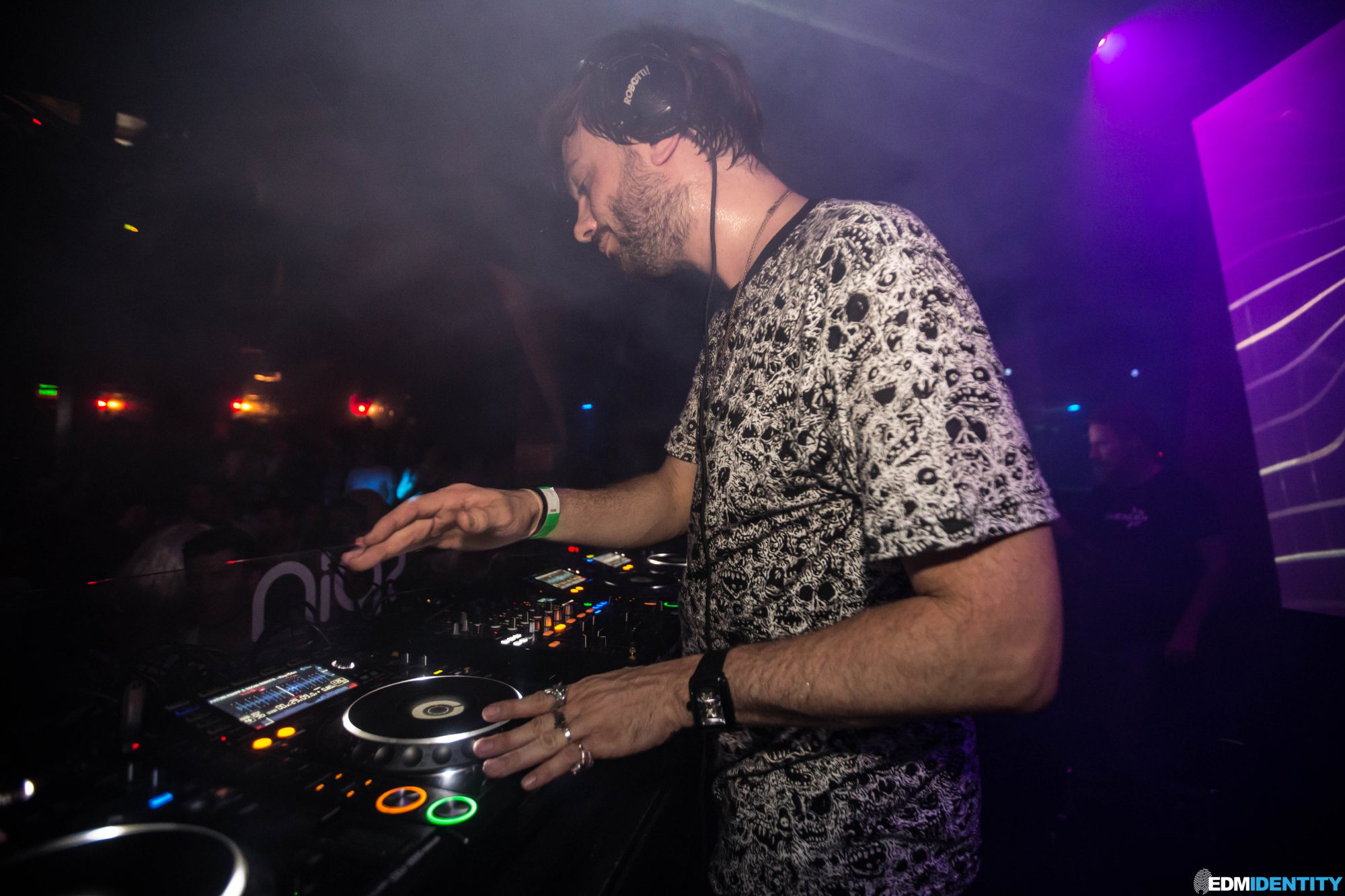 One thing I did notice was that during this entire time the party never actually stopped, and people continued to dance even in the face of lowered sound. Some headed to the second stage, others to the rooftop, but the positive vibes kept everything going and never once was giving up on the agenda. Other artists who kept the party rocking included DATPHAT, DINK!, and Marie Nyx who all played their hearts out and provided some sick beats as well.
Overall, this was one of the best nights I've ever experienced at Spin Nightclub, and the Ego Trip crew really pulled out all the stops to bring their unique flair to the venue. Though the party ran deeper into the night we ended up bowing out around 3am, making sure to grab a photo from their booth that was set up in the outer hallway along the way. If you get a chance to check out an Ego Trip show in the future, definitely don't miss out!
Check out our selects gallery below and check out the full album on Facebook!
Ego Trip's A Cosmic Funk Odyssey – Photo Gallery:
---
Connect with Ego Trip on Social Media:
Facebook | Instagram | SoundCloud | YouTube
Connect with Opiuo on Social Media:
Website | Facebook | Twitter | Instagram | SoundCloud
Connect with Sacha Robotti on Social Media:
Facebook | Twitter | Instagram | SoundCloud