As the summer season kicks into full gear, Low Steppa sat down to chat about playing with the Defected crew in Ibiza and his latest music!
---
Since exploding on the scene in past few years, Low Steppa has been crushing the decks with powerful bass house sets that have kept crowds dancing all night long. Working with famed labels like Defected, Night Bass, and Armada Music, he has recently released some massive originals and remixes along the way like "Piano Cannon", "Up All Night", and "Runnin'".
Aside from his work in the studio, Low Steppa hosts a monthly show on Rinse FM while also spinning the Boiling Point and Dusty Sessions shows to highlight his skills as a tastemaker. His label Simma Black has also found great success, as it has surpassed its 100th release and continues to drop quality tunes from rising stars in the house scene as well.
Having taken the stage at major festivals like EDC Las Vegas while also holding his own during residencies in Ibiza, Low Steppa is an artist that you need to catch when he hits a city near you. We caught up with him ahead of his very busy summer season to chat about his upcoming tour, playing in Ibiza, and so much more. Check out his tune "No Love" below and read on for more insight into this artist today!
Stream Low Steppa's "No Love" on Spotify:
---
Your track "No Love" recently released on Armada, what was the production process like and how did you come to work with Ayak on the tune?
So it was kind of back to front with this record: I was given a vocal and loved it. I then built the track around the vocal. She's got such a great voice, there were so many different things I could have done with that vocal hence the reason why there are three versions of the record!
When you're in the studio, do you have a certain goal in mind for a track, and how do you get the creative juices flowing?
The majority of the time I make a record with my mindset inside a DJ booth. I approach it as though I am on a dance floor or with a full dance floor in front of me. I think about how the build-up and the grooves will make people react and move.
In terms of getting the juices flowing it has to be a night time session for me. It has to be at night time. I don't tend to make much music in the daytime, it just doesn't happen for me. If I throw some Haribo in the mix that's when things really get crazy.
Recently there has been a change in your sound, moving away from bass and going towards a more classic house type of sound. What led to this shift in your style as an artist?
For me, it's about being true to myself and doing what I set out to do back in 1999 when I began spinning. I strayed off the path for a long time, now I'm back and this is my passion: real house music, simple as that!
Your event brand, Boiling Point, brings extended sets at some of your favorite clubs. When did you decide to embark on this new project, and what goes into selecting the other artists who join you for the shows?
It was something my manager and I talked about for a long time, and yes hand-picking the DJs is the most important thing. At Boiling Point only my favorite DJs will play, they don't have to be the most well-known, just true music-loving DJs that know how to rock a crowd like in Birmingham when we had Marc Spence, Tom Shorterz, and Jackard. There is no room for error on the lineups!
This season you'll be playing with the Defected crew in Ibiza! How has your relationship developed with the label and what do you feel makes Ibiza stand out from other regions of the world that have a deep love for electronic music?
Working with Defected is amazing. It's a family, everyone shares the same passion and everyone works really hard to make every party the best it came to be. It's a great group of like-minded people. In terms of Ibiza, it's just as special to get off the plane there now as it was the first time I ever went about 15 years ago. It's hard to say why, it's just very spiritual I think and it has an amazing history of music.
Congratulations on passing the 100th release for your label Simma Black! Has it been difficult running a label while also producing music?
Well, I have had lots of help with the label, I definitely couldn't do it by myself but it's all worth it. I think people follow us and they know what they are going to get: authentic grooves for the dancefloor. 
For artists who are looking to get their track signed, what are some things that you look for as a tastemaker?
I would say an understanding of classic house. We try to avoid the current trends and if we want to play the track in our sets then we sign it.
What has been your biggest struggle as an artist so far in your career, and how did you overcome it?
I think this industry can be really hard at times, mentally draining. You can be up there, then be right at the bottom. It's so hard to keep pushing at times but I have learned to just focus on myself and enjoy what I'm doing. I don't care anymore about what others think or how they view me. I am myself and if the fans like it that's all that matters to me. I'm here for the people to make them dance: I'm not here for anything else. If they leave the club happy, I'm happy.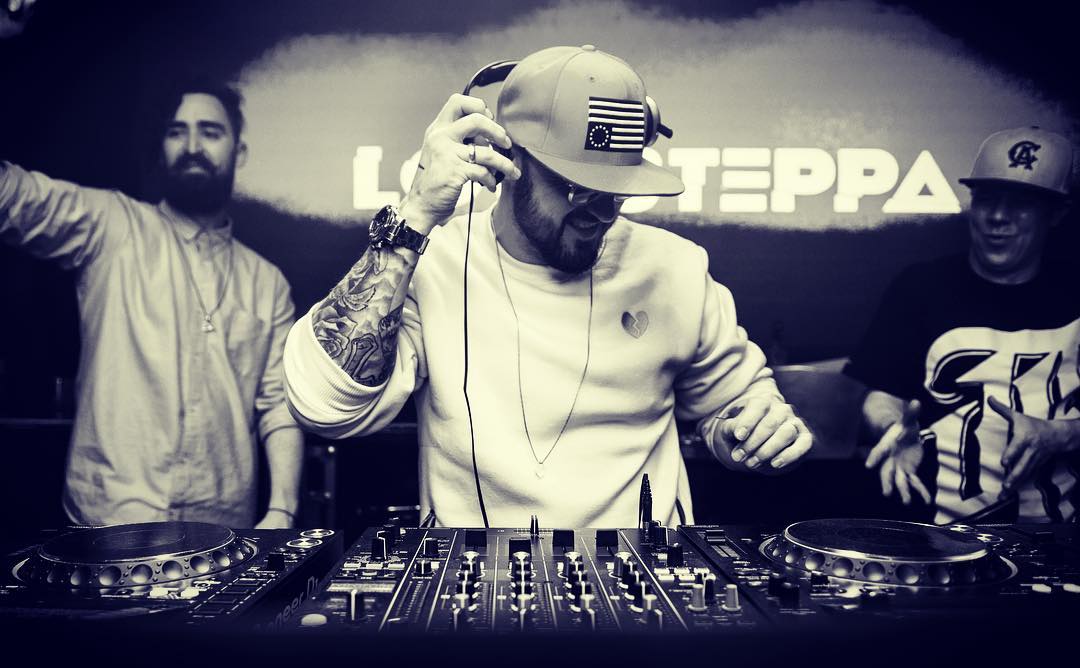 You'll be heading on a tour here in the United States this summer, are there any specific stops that you're most excited to be playing?
Every gig is a blessing for me: I want to smash every club I set foot in. Chicago and Detroit are obviously very special places to play but I'm just thankful to travel and show people my sound and the sound of Simma Black.
When you're home in the UK, what's your favorite place to grab a bite to eat?
I'm easy to please, I'm happy to go to Nandos! But I am a fan of a nice curry and there is a curry house on nearly every road so I'm a very happy man!
---
Connect with Low Steppa on Social Media:
Facebook | Twitter | Instagram | SoundCloud | YouTube