Jakka-B shows off his melodic side with his newest release –  "Heartbeat (Forever)".
---
Jakka-B is a name that has been heating up the UK hardcore world for numerous years. With a particular ear to the hardcore underground, he has always been keen on producing genre-blending content. This flexibility ensures that his tracks consistently have fresh and new sounds. Fans are used to hearing the hard-pumping, dark, and at times, psy, influenced side of his music. However, his latest track, "Heartbeat (Forever)" is a departure from the hard and fast and showcases a softer, more uplifting side of him.
When it comes to vocal tracks, fans often wonder if the melodies of a track were built around the vocals of vice-versa. In the case of "Heartbeat (Forever)", the euphoric vocals heavily influenced the style in which the song was produced. Though known for his darker sounds, once Jakka-B heard the vocals that would ultimately be used in this track, he instantly knew he wanted to marry them with melodic and uplifting sounds. It was from there that "Heartbeat (Forever)" was born.
Though it's easy to spot that this is more of a euphoric and uplifting track, in true Jakka-B style, there are multiple different genres encompassed within the song.
A close listen will reveal beautifully layered drums and synths that give the song a distinctly retro feel. Additionally, there's a clear nod to drum and bass, a genre he has shared in interviews as one that he also enjoys, alongside hardcore. As he has always been influenced by multiple genres, it is refreshing to hear him continue to incorporate them into his own songs in new and different ways.
Stream Jakka-B – "Heartbeat (Forever)" via SoundCloud:
Download or stream "Heartbeat (Forever)" on your favorite platform!
Could "Heartbeat (Forever)" usher in a plethora of more happy hardcore tracks in Jakka-B's repertoire?
Perhaps, as he has definitely made is it a point to diversify the music he releases in order to broaden his reach and flex his musical musicals. However, fans of his hard and dark sounds need not worry, he will also continue to create his signature sounds! Though I have to admit, I'm personally loving this uplifting and melodic side. Let us know what your thoughts on the tune are in the comments!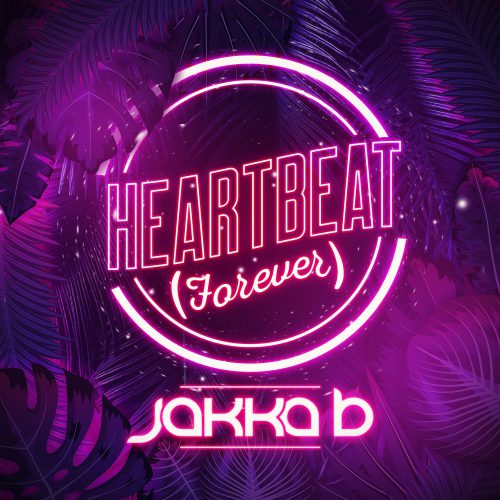 ---
Connect with Jakka-B On Social Media: