Learn more about Chicago-based Artist Airborne and listen to his exclusive guest mix!
---
Based in the Windy City, Airborne has been providing the region with the sounds of trance while also balancing his family life right alongside it. A classically trained musician from a family that supported his passion along the way, it wasn't until the 90s that the electronic music scene beckoned to him.
Building his career as Airborne since the early 2000s while working other jobs in the consulting world, his music represents a blend of technology with art to create some epic originals and releases. Labels have taken notice of his unique stylings as well with his tunes getting releases on imprints like Discover White, Ultraviolet Recordings, and more.
As he continues to explore the scene and push boundaries in the trance realm, Airborne also has released tunes in the progressive world as well under the alias ZeroSum. This multi-talented artist has been featured as a guest on a variety of different shows and radio stations including Chicago's 101.1 FM, and also held a residency at the renowned Sound-Bar which features a Dolby Atmos sound system.
Looking to get some insight on his career and more, we sat down to chat with Airborne for a quality chat. Listen to his exclusive guest mix below and read on for an in-depth look into his world!
Stream EDMID Guest Mix 118 || Airborne on Mixcloud:
---
From an early age you were surrounded by music. How do your past influences with violin and piano play into your current productions today?
Much of trance music is rooted in classical music – its chord progressions, the sound design, the arrangement, all of it.  So learning to play violin and piano was a big help when writing melodies and accompaniments.  It also taught me about timbre, tone, volume, and dynamics through a formalized music education.  I think it gave me a leg up in the early days when I could hear progress in my tracks even if I still need to work on the engineering and drums side of things.
Was there a certain moment in which you decided to make the jump into producing and playing electronic music?
I used to travel every week for work, four days a week and realized I needed something to do during my limited downtime.  I re-kindled my love for electronic music in 2011 and in 2013 decided to take the plunge into production.  My first track was called "Chill Aly" (it was terrible) named after my daughter, Alyssa (who we call Aly).  I thought about learning how to DJ in 2001 when I was in college but was intimidated at the time about learning to spin vinyl.  So after a few years of DJing digital, I also picked up two turntables and started a vinyl collection to learn that side of the art as well.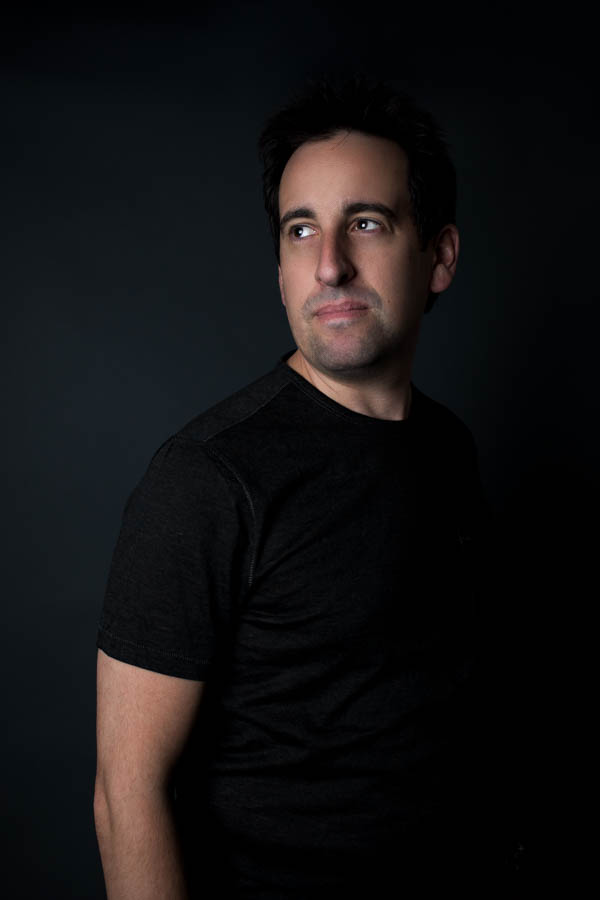 You recently released a rework of Robert Miles' "Children". As a song renowned for touching the lives of many artists in the electronic music scene, what does this track mean to you?
"Children" is an all-time favorite track of mine.  It's one of the quintessential 90's trance tracks that so many people know, even if they don't know anything about the genre.  I was listening to the original a few months back and while I love the original, I felt it could use an update in my own techlifting style.  I can only hope I did Robert Miles justice.
When you're reworking tracks like "Exploration of Space" and "Communication" do you approach the project differently than if you were starting a tune from scratch?
In general, no, I typically follow a similar approach for almost every track.  I've tried to change my workflow but I always seem to end up back where I started.  I start by getting the best kick drum I can, followed by the bassline and drums.  For reworks, it's a lot easier since there will often be existing basslines to follow or use as a starting point versus originals.  Then I'll move onto the leads, pads, and effects, all while referencing back to the bass and drums to make sure it all 'fits' together.
Aside from your work as Airborne you also have a side project dubbed ZeroSum as well. Do you feel these projects are important for artists to express their creativity in new ways, and how do you keep your sound distinct as Airborne? 
I think it's extremely important for artists to be able to express themselves in new ways – not everyone wants to make the same thing again and again.  The tricky part is, most artists are 'known' for a specific sound, and sometimes that's hard to break out of.  I created ZeroSum to be my techno and progressive moniker to allow me to explore slower BPMs more apt for opening sets.  Most things I produce under Airborne are 134-140+; ZeroSum tracks are 122-126 BPM usually.  I have a new release coming out in July under that alias, so stay tuned.
You recently held a residency at Sound-Bar in Chicago. What is it like playing on their Dolby Atmos sound system, and have you noticed a difference in the way music sounds throughout the club?
I was fortunate enough to play on the sound system closing for MaRLo and David Gravell just this past weekend and it is a heck of a system!  The biggest difference I noticed was the sub – it was so clean without being boomy.  Great upgrade and we're very fortunate to have multiple clubs with great sound systems.  Now if only I could get to the Dolby studios and work a track in Atmos…
As an artist based out of Chicago, what is the trance scene like there compared to other cities like Los Angeles and Miami?
Hard to say specifically for LA and Miami, but Chicago has a very experienced and open-minded trance crowd in general.  Artists playing here can push the envelope a bit more than other places because of our wide range of talent, both local and invited, and rich musical history.  I've seen artists like Simon Patterson extend themselves harder than many other times because the crowd here can take it.
If you could only choose three artists to listen to for the rest of your life, who would they be and why?
Tough question, but at the moment I would have to say Cold Blue, Bryan Kearney, and Simon Patterson.
Finally, where is your favorite place to grab some Chicago-style pizza in the city? 
I'm definitely an Uno's guy. The original, not those chains you see around…
---
Follow Airborne on Social Media: