EDC Las Vegas opened its doors for new experiences with redesigned stages, art installations, and plenty of artists to provide the soundtrack.
---
While the wait may have been testing at times on Thursday getting into Camp EDC, the decision to be the guinea pig definitely became a good choice. Starting Day 1 of EDC Las Vegas in Camp EDC we spent some time checking out the food options and activities. After grabbing a bite the Space Yacht pool party takeover was calling our name and we splashed around to cool down ahead of the festival.
With a long night ahead of us we got ready and headed into the festival to catch Chris Lake go b2b with Chris Lorenzo at the cosmicMEADOW. Once the gates were open to the rest of the festival grounds, thousands of happy headliners began to explore the new stage designs and more.
After a brief walk around the venue to get our bearings, we headed to the kineticFIELD for Dombresky's set to get the mood going for the rest of the night. GG MAGREE brought some heat to the cosmicMEADOW to keep the party going, and soon enough we found ourselves getting down to Claude VonStroke at the circuitGROUNDS.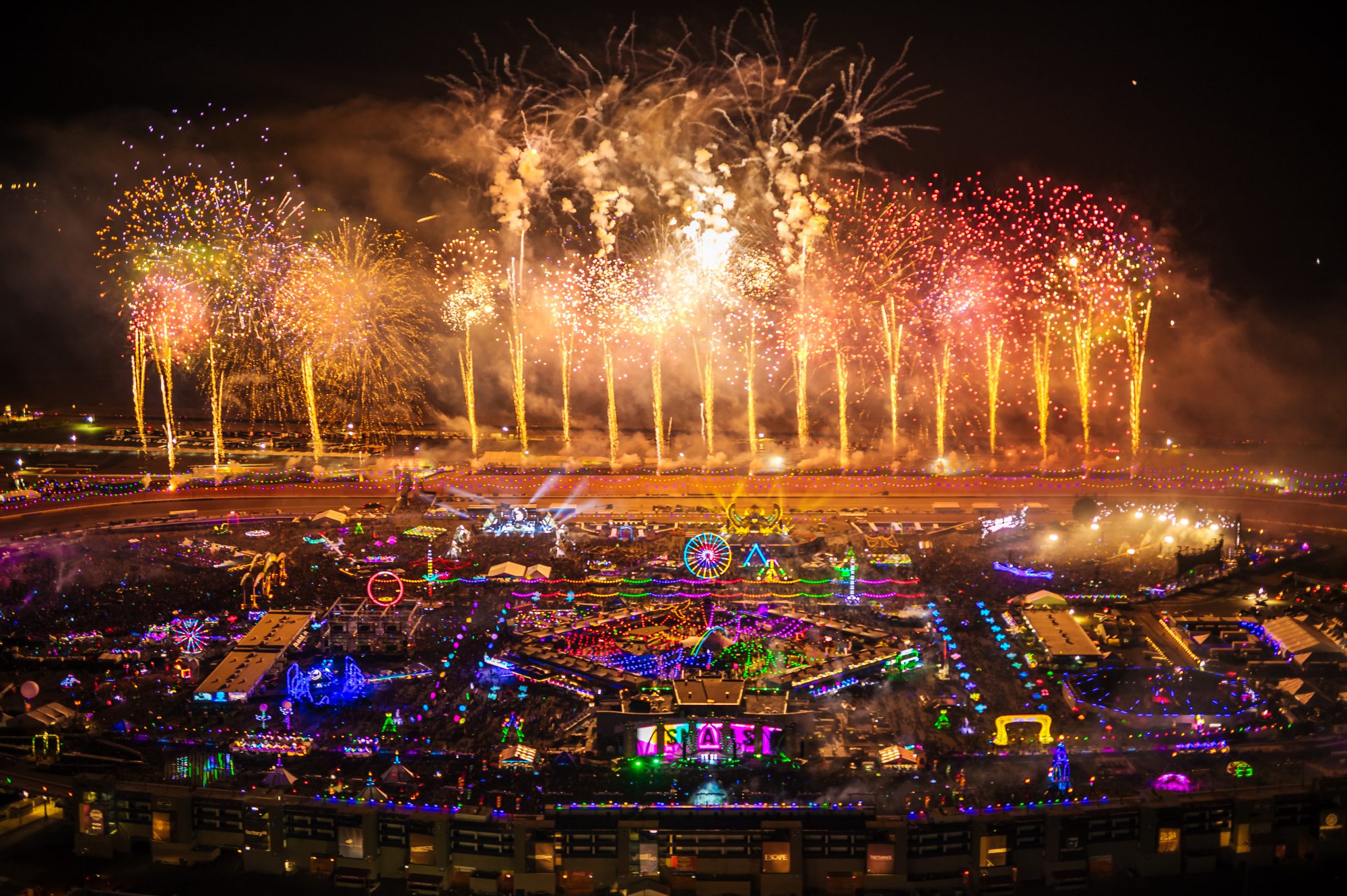 The crew split in three to catch ALPHA 9, VIRTUAL SELF, and Hot Since 82 which was one of the biggest conflicts of the night. One of the largest crowds of the night had to be Excision's as he packed the circuitGROUNDS full to the brim with headbangers. Closing our night with a touch of John 00 Fleming and Cirez D, it was Kaskade who stole our hearts once again with his Strobelight Seduction set.
There is plenty more in store to explore over the next two days, so stay tuned for the latest updates on all things EDC Las Vegas!
Don't forget to hashtag #EDMIdentity in all your favorite photos from this weekend to be featured on our Instagram!
---
Connect With EDC Las Vegas On Social Media: