Headed to Sasquatch! this year? Check out my favorite artists on this year's lineup!
---
Finally Sasquatch Music Festival is almost here! With only a few weeks standing in between us and one of the best weekends of the year, I know you can't wait to pack up your cars and get over to the Gorge. While all of our friends and family enjoy their backyard BBQs, we'll be spending the weekend dancing the holiday away with beer and nachos in hand. Or maybe that last part is just me. Regardless, it's very exciting!
It can always be stressful trying to narrow down which artists to see at a festival. That's why your friends here at EDM Identity have done some of the work for you! Below, I've listed five of my favorite artists who will be joining us at The Gorge come Memorial Day Weekend. If you're having trouble figuring out who to see, or just want some new suggestions for artists you maybe haven't thought of, make sure to read on to find out who my top picks are for this year's Sasquatch!
Five Artists You Need To See At Sasquatch! 2018:
---

What So Not
Facebook | Twitter | SoundCloud
King of trap and bass, this Australian producer is no stranger to the festival circuit! Emoh, better known as What So Not, is known for his genre-defying sound and seamless integration of hip-hop into his dub-filled tracks.
What So Not has also had one hell of a year. His album released in March, Not All The Beautiful Things, is, in my opinion, his best yet and is riddled with impressive features like fellow-base gods Skrillex and SLUMBERJACK. He'll undoubtedly throw down one of the top sets of the weekend and trust me, you won't regret stopping by the El Chupacabra tent to catch it!
---

Oliver
Facebook | Twitter | SoundCloud
Imagine being at a disco so groovy, that Diana Ross wished she'd thrown it. Now, imagine that disco was in a space. That's Oliver. Comprised of Los Angeles-based Vaughn Oliver and Oliver Goldstein (hence the name), this DJ duo never fails to bring the funk.
I first fell in love with their electro-meets-Saturday Night Fever sound a few years ago, when I stumbled upon their track "Light Years Away" on my SoundCloud. If you've ever been to Disneyland and ridden on Space Mountain, this song will make you feel like that. It's hard-hitting kicks and psychedelic synths are just a taste of what this group is capable of and I can't wait to see them take the gorge by storm.
---

Lemaitre
Facebook | Twitter | SoundCloud
Hailing from Oslo, this Norwegian duo has dominated my Spotify recently. Their premiere album Chapter One was only released about a year ago, but these guys have rocked the indietronica scene since 2013. Reminiscent of artists such as Justice and Madeon, this duo knows how to house. From French to electro, Lemaitre's music proves that house comes in all shapes and sounds and they're experts at executing it all.
I've yet to get a chance to see these guys live, so when I saw them on the Sasquatch! lineup, I knew that they were a must-see. They'll be playing at the El Chupacabra tent come Friday evening and not only will I be there, I'll be forcing my group to get there early so that we get good spots and ample room to get down.
---

Snakehips
Facebook | Twitter | SoundCloud
Oh, Snakehips. This group has been near and dear to my heart since high school, when I heard their track "Miss U Always" and deemed it the official soundtrack of my last semester senior year. Comprised of Oliver Lee and James Carter, this duo first made a name for themselves by making killer remixes for the likes of artists such as Banks and The Weeknd.
Their major breakthrough was in 2015, however, when they rocked the electronic world with their single "All My Friends" featuring Tinashe and Chance the Rapper. You know, the ever-relatable one about all of your friends being wasted? Of course you do.
In case you haven't been keeping up with them since, Snakehips also just recently released their Stay Home Tapes EP, which is filled with collabs with artists such as Knox Brown and Aminé. If you haven't already given it a listen, I definitely suggest you do before catching their set come Friday night!
---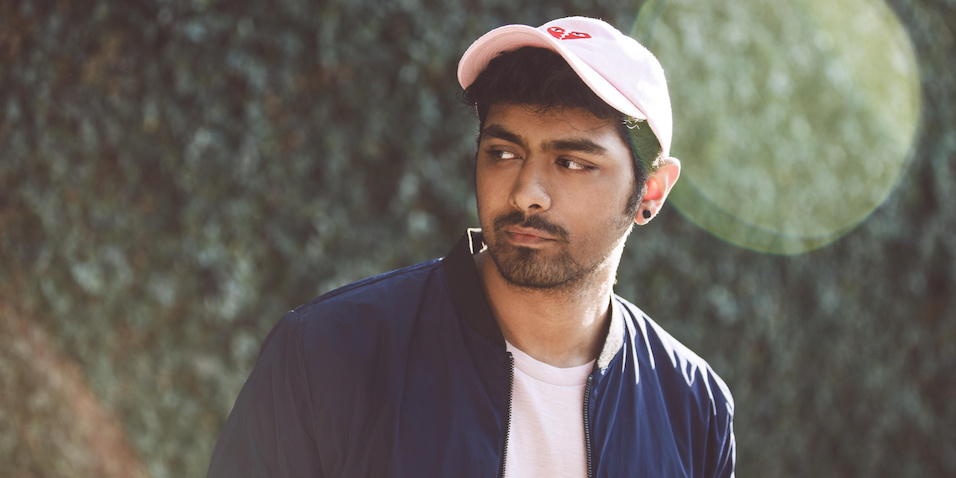 Jai Wolf
Facebook | Twitter | SoundCloud
Although I've seen Jai Wolf more times than I can count, there's a reason that I keep coming back for more each festival. I first heard of Sajeeb Saha AKA Jai Wolf in 2015, when he released one of his most popular songs "Indian Summer". The dreamy synths and melody immediately had me hooked and I've followed him ever since.
His later tracks have followed suit, all embodying that same feel-good vibe, just begging you to blast them while driving around on sleepless summer nights. Like most of the electronic artists at Sasquatch! this year, Jai Wolf will be closing out the El Chupacabra stage and I can't wait to see him (again) come Saturday night!
---
Connect with Sasquatch! Music Festival on Social Media: