Fatt Mox talks about his influences, new release "Freeze Me In Time", and gives some words of wisdom for aspiring artists!
---
There is no doubt about it: tech house is on the rise, and with that increase in popularity and interest has come a bevy of great new artists who are pushing the boundaries of house music in the best way possible. Enter Matt Fox, perhaps better known as Fatt Mox to his fans.
Hailing from the Sunshine State, Fatt Mox has been making a place for himself as one of the genre's exciting new producers. With a new release on Data Transmission and a seemingly endless supply of new tunes hitting our ears, he's as prolific as he is talented, and his unique sound is one that we just can't seem to get enough of.
Check out his exclusive mix below and read on to learn more about this rising star in the tech house scene!
Stream EDMID Guest Mix 115 || Fatt Mox on Mixcloud:
---
Congratulations on the release of "Freeze Me In Time" on Data Transmission! How has the reception been to this tune, and can you talk to us a little bit about your creative process in developing it?
Hey, thanks Erin! So far so good. My process during this production, like most, was really just shelling out way too many ideas and seeing what fits best. For this tune, I had lots of fun recording and resampling my Moog Synthesizer. Love that mother!
Your music incorporates a lot of those quirky, psychedelic, and bass-forward tech house elements that have been incredibly hot lately, though some of your tracks take on a decidedly more introspective tone. What things do you strive for when producing music, and is there anything in particular that you consider to be your signature?
Thanks for the compliments! Currently, I strive to let the ideas just flow out effortlessly, hardly will I get caught up on a sound in the production process. Also, I'm not sure if I have a signature sound yet, or if I do, what it would be. But I'm always sampling vinyl and recording vocals, so maybe something around that?
Who have been some of your biggest inspirations throughout your journey as an artist?
My journey as an artist started with Hip-Hop, so definitely Biggie, Cassidy, and Nas to name a few. But for house, it changes weekly. [Laughs] Definitely Dirtybird and Toolroom have inspired me a lot though.
With tech house heating up across the globe, has the increased popularity of the genre influenced your sound in any way?
Nah, what's popular doesn't influence my music. If anything it makes me conscious of what not to do anymore.
You have roots in Chicago and you currently call Tampa home. With such rich musical cultures in both areas, have you found yourself incorporating any of their elements into your music?
Well, we moved here when I was like five, but I've definitely been influenced by Chicago's music history. From Muddy Waters to Kanye, to Frankie Knuckles to DJ Deeon. I'm sure some elements come out from time to time in my songs.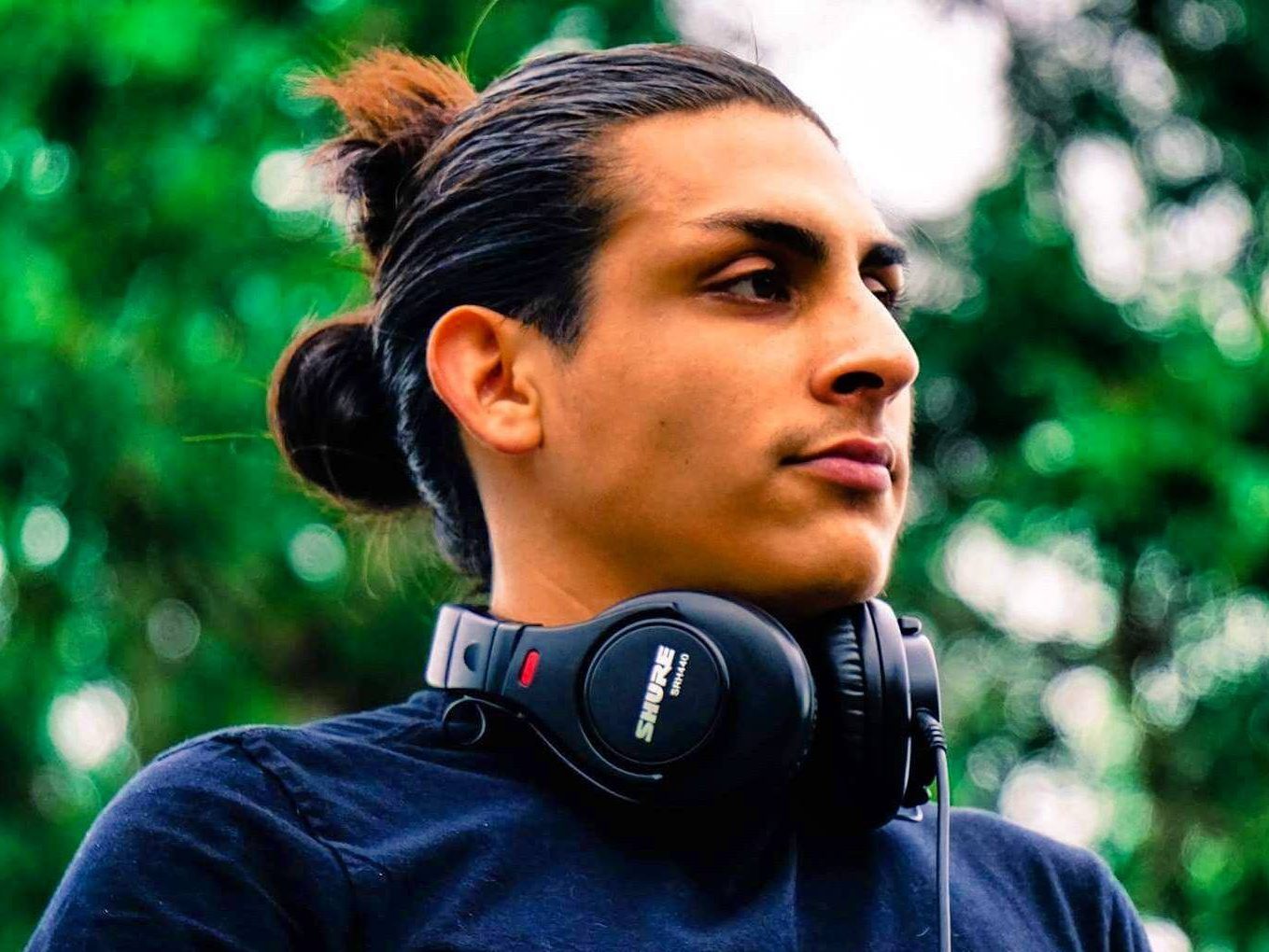 It seems like you always have a new release coming out! Can you talk to us a bit about how you generate ideas for so much music and keep it fresh?
Pretty simple actually, I force myself to spend at least five hours every day in the studio. By now it's just another habit, borderline addiction. [Laughs]
Earlier this year, you played Distant Dimension in Lakeland alongside some hugely influential artists. What was it like sharing the stage with such a great group of artists?
It was a really great experience! Met and made friends with talented artists and really cool people there. Furious Funk always has a great crowd of people. Big ups to them.
You've spoken a lot about how incredible it is to be able to pursue your passion and make music on a full-time basis. What words of wisdom do you have for producers who might be making music in their spare time and considering making the leap?
I wish I made music on a full-time basis. 🙁 Unfortunately, I still have a day job selling fresh produce (irony). But I did take a "leap" by quitting my salary job and reorganizing my life around pursuing a music career. So if I had some advice to give, it is to make no excuses and start doing. I still make music in my spare time… I just literally plan my life around that spare time to get as much as I can out of it.
Okay, fun question: you're clearly a member of the luxurious mane club alongside Bassnectar and Seven Lions, among many others. Do you have any tips on how to best keep your locks flowing effortlessly while you throw down some epic house music?
[Laughs] If my hair took lots of upkeep I wouldn't have it lol. I literally don't even brush it!
What else can we look forward to seeing from you throughout the rest of 2018?
Well, I'm releasing new music every month on my SoundCloud for free download probably until I die, so that's gonna be fun. But more and more big named label releases too, I'd say. Thanks for the questions and all the support thus far.
---
Follow Fatt Mox on Social Media:
Facebook | Twitter | Instagram | SoundCloud