Wondering what time your favorite activities will be going down on The Mesa at the first ever edition of Camp EDC this year? The schedule has just been released!
---
After announcing that Camp EDC officially sold out of all three options this year, the anticipation grew to high levels as we patiently awaited more news for what was in store. Knowing that the music lineup for Camp EDC was about to be out of this world, with artists like Excision welcoming campers and takeovers from Space Yacht and Brownies & Lemonade playing over the weekend, it was the remaining activities we were still wondering about.
Although some of the major activities have been out for some time, with everything from go-kart racing to beauty stations being available for campers, other cool concepts have been announced as we got closer to the event. Plenty of speakers will be present at Sol, Cascada North, and Cascada South to give their insight on topics ranging from self-love and conscious communication to intentional living and life alchemy.
Headliners can get in shape with Rave Aerobics, connect with their inner self with meditation seminars, or balance their chakras and participate in a shamanic sound healing ceremony. For those who are more into arts and crafts, totem and kandi making workshops will be available to teach you the ways to really stand out at an event!
Some stand out activities like Steph Haven's Rave Booty Boot Camp, Flash Mob Choreography, a Live Band Vinyasa by Drishti Beats, and Afro Urban Flow will also be some fun experiences to learn something new while at Camp EDC. Let us know which Camp EDC activity you're most excited to check out this year!
EDC Las Vegas 2018 – Camp EDC Activities Schedule: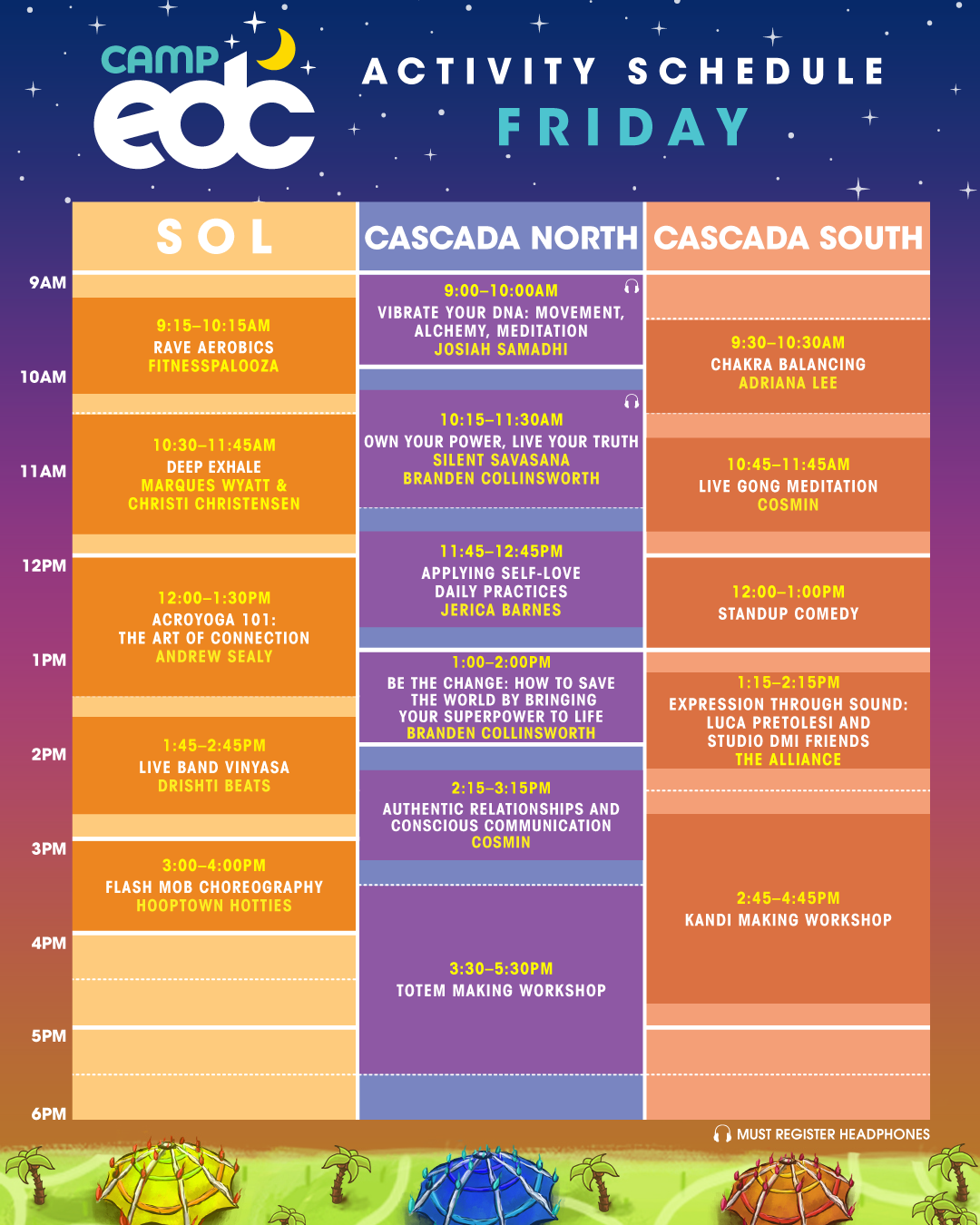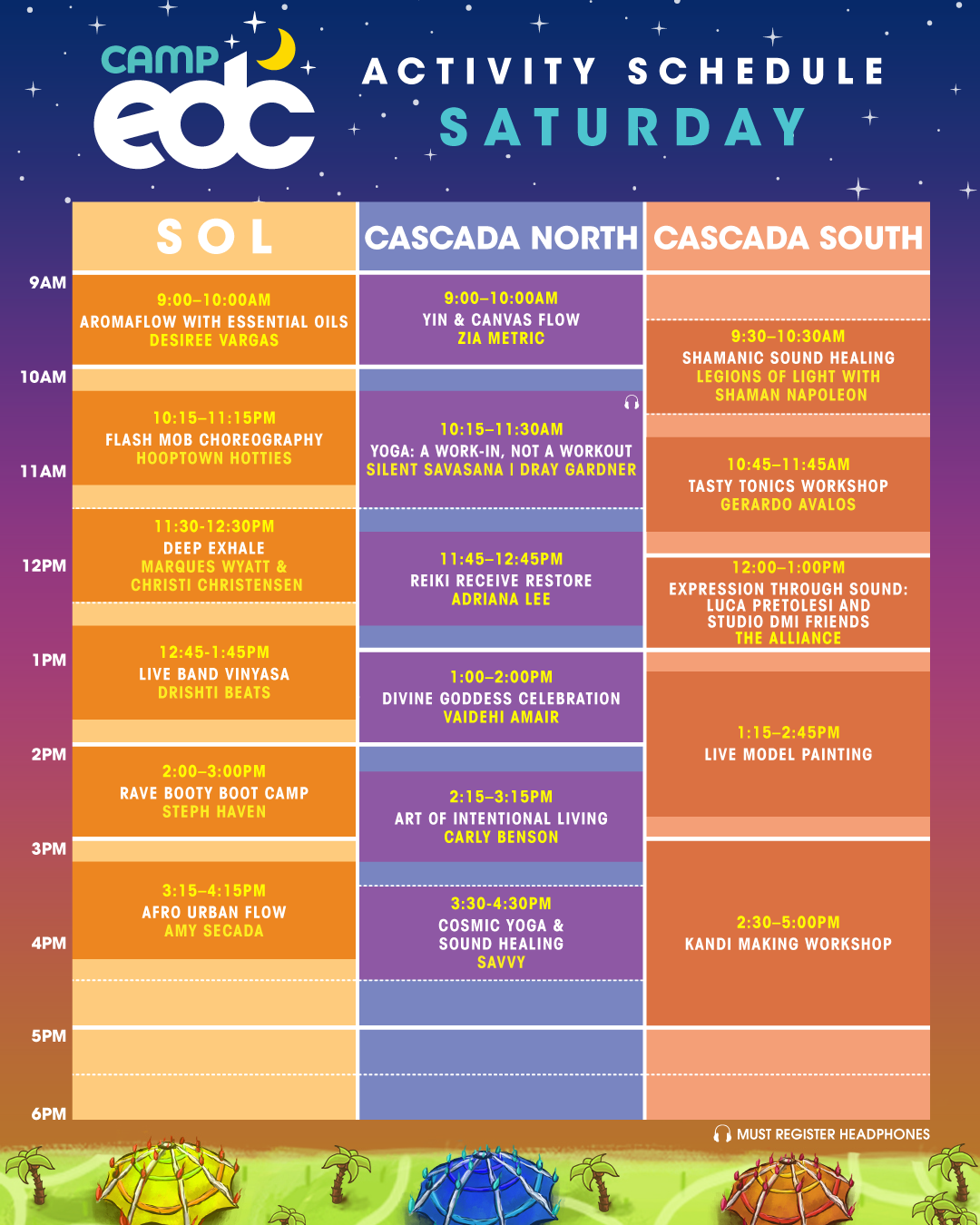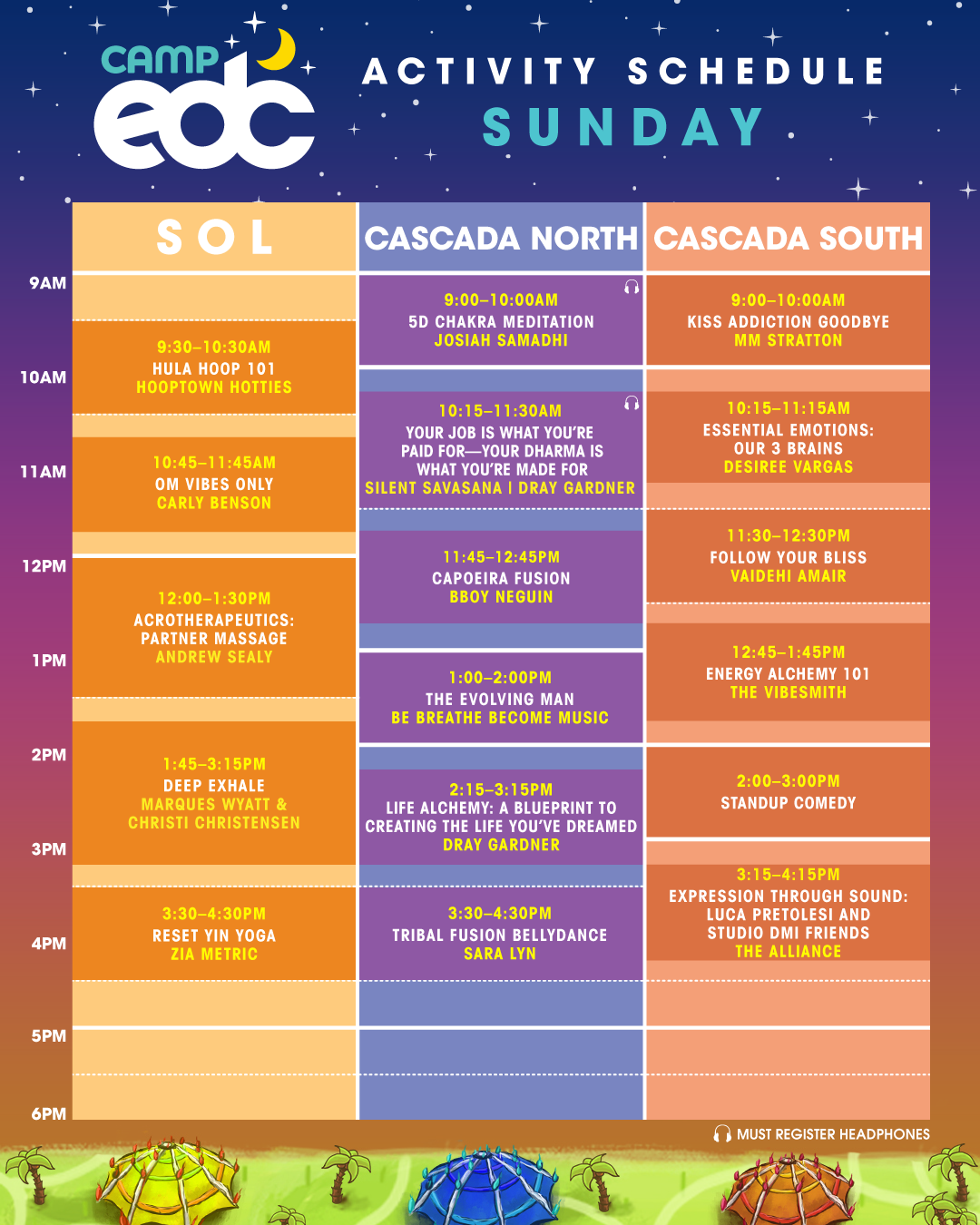 ---
Will you be joining the EDM Identity Team at EDC Las Vegas in 2018? Are you excited about the new camping options? Let us know your thoughts in the comments!
---
Connect With EDC Las Vegas On Social Media: