As the 'Til The End Tour comes to a close, MitiS sits down to talk about his latest album, future aspirations, and more!
---
Hailing from Pennsylvania, MitiS has been creating music that connects with listeners on a deeper, emotional level. Trained as a classical pianist, his background in music allows for him to blend live elements into his sets to provide a unique experience for those in attendance.
Over the years he has played at iconic venues like Carnegie Hall while also taking the stage at festivals like Paradiso, Dancefestopia, and more. Known for his electro and bass music stylings, his Born EP dropped in 2013 and put him on the map as an artist to take note of. Since then he has released plenty of hits, most recently dropping 'Til The End which blew fans away.
Catching MitiS while he was on the tour for the album, we sat down to chat with MitiS about his recent work and more. Tune in to 'Til The End below and read on for our chat with this epic artist!
Stream MitiS – 'Til The End on Spotify:
---
You've been on your 'Til The End tour now for a couple weeks. How is it going so far? Any highlights from the cities you've visited so far?
It's been SO good, we've sold out some shows and have just been having a great time. The whole crew is great and we all work together really well. Santa Ana was definitely a highlight, people were going insane!
How do you think your background as a classical pianist as well as your knowledge of music theory positively or negatively affects your creative process? 
It's 100% allowed me to move around a piano to write the music in my head. Being able to know theory and having been trained how to play properly has really helped the bridge between the two.
Your latest album 'Til The End features powerful vocalists. How did you find the vocalists and choose them for each song? 
With "By My Side" featuring Tedy, I came across his voice on SoundCloud and was literally obsessed. I've known Adara so I sent her a demo and she crushed it first takes. My agent is also the booking agent for PRXZM and Party Nails, so he introduced us and things just went from there!
After losing the first version of your first album due to a hard drive failure, you still had the motivation start the process again. How much of this album change in comparison to the first one?
It's completely different. After losing it I just decided to take a completely new approach to creating the new album – just write whatever comes to me, don't worry about what everyone else is doing genre-wise, and just go for it.
The remixes of Seven Lions' tracks like "Cold Skin" as well as Gareth Emery's "Concrete Angel" that you've created are some of our favorites. Can you share a little bit about your process in choosing a song to be remixed? 
So with those two remixes, both Jeff's team and Gareth's team reached out to me. It was so crazy when Gareth's team reached out because I have been listening to Gareth for years. I never thought I'd have a chance at remixing a legend tune like that.
Having founded BORN Records back in 2013 there isn't a lot of information about the label online. What kind of changes and growth can we expect to see from the label over this year?
I've really been waiting to get the ball rolling with Born. Time and energy are always keys to success, but I want to make sure the artists that we get lined up are the artists that listeners will all enjoy. I just don't want to be like most labels; releasing music just for the cycle of money.
Your music tastes have evolved quite a bit over time, what are you listening to nowadays, and do you have a favorite song right now? 
I listen to a ton of Tycho, Post Malone, blink 182, and a few others. Favorite song has to be "Go Flex" by Post Malone.
Do you have a list of artists that you would one day like to work with?
I'd love to work with Illenium, Seven Lions, Post Malone, and even someone like Enya. I think I'd cry working with Enya. [Laughs]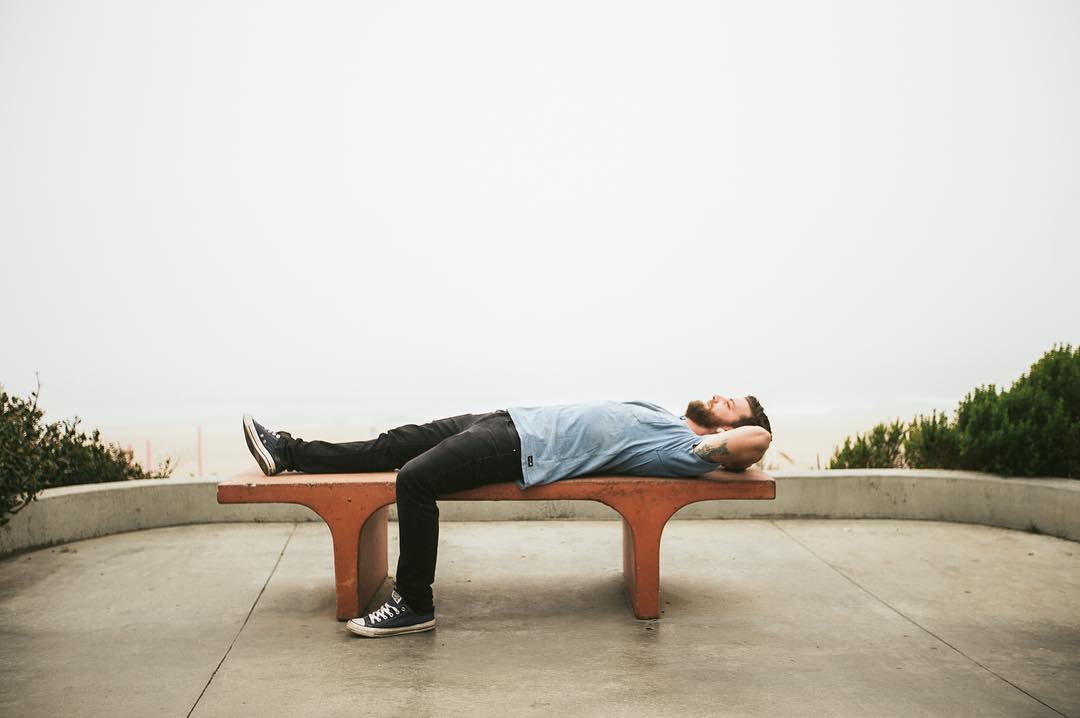 You've done a phenomenal job at really honing and creating your own sound. What kind of advice would you give to early producers trying to figure out theirs?
In my opinion, someone's personal sound really should come naturally, because it happens when you're spending a lot of time in the studio writing from your heart. So just write for you and no one else, don't worry about other artists. Just do you.
Your tracks really generate a lot of emotion and help your audience connect with the music in a very personal way. What kind of message do you want your fans to take away from your music?
It's whatever personal journey they want it to be. Whether that's a sad, happy, whatever it is. I just right to what I'm feeling so I just want it to be a personal positive thing in some way.
Finally, we know that you're an avid coffee drinker. Do you have a specific coffee order?
[Laughs] I'm pretty simple – I love Colombian brew coffee, one sugar, and a little cream. 🙂
---
Follow MitiS on Social Media:
Facebook | Twitter | Instagram | SoundCloud | YouTube